Can cast members of "Game of Thrones" spell Daenerys Targaryen? We asked and... it's not pretty.
"Daenerys Targaryen." As if life in Westeros wasn't hard enough already, between the eternal winter and the marauding zombie hordes, there is also maddeningly difficult spelling to contend with.
In the world of "Game of Thrones," life is nasty, brutish and short — and the vowels are never where they're supposed to be. There's Ser Jorah Mormont (rather than "sir"), Petyr Baelish (instead of plain old "Peter") and even Jaqen H'ghar (in place of… who knows).
But perhaps no one has a trickier name than the Breaker of Chains, Khaleesi of the Great Grass Sea and the Mother of Dragons herself, Daenerys Targaryen. (Maybe that's why she insists on all those other titles?)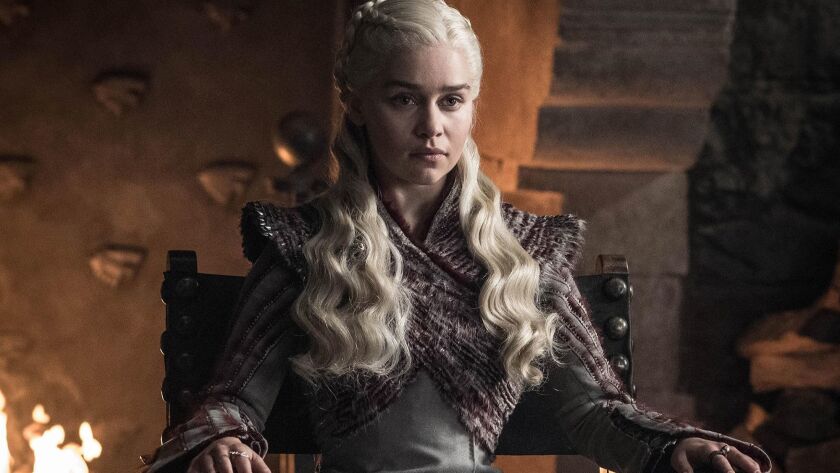 ALSO: 'Game of Thrones' cast reflects on the show's legacy and most shocking moments »
Given how hard it is to get good ol' Dany's name right — even for those of us who write about the show on a professional basis — we thought it would be fun to conduct a pop quiz with the cast of "Game of Thrones." She's one of the show's most important characters and a top contender for the Iron Throne. Could any of them spell her name right?
Spoiler alert: It went about as well as the Red Wedding.
FULL COVERAGE: The final season of 'Game of Thrones' »
Follow me @MeredithBlake
---