As Jerry Seinfeld might say, what is it with all these comedy specials?
While HBO once stood as the holy grail for stand-up comedy, with Comedy Central angling to make inroads, Netflix has arguably ousted the cable channels as the go-to destination for live comedy.
Not that HBO should be completely discounted — it did, after all, recently secure Jon Stewart as a major headliner. Netflix's approach is slightly different in that it's mixing veteran comics with newcomers. And, it should be noted, those vets are earning small fortunes with these deals.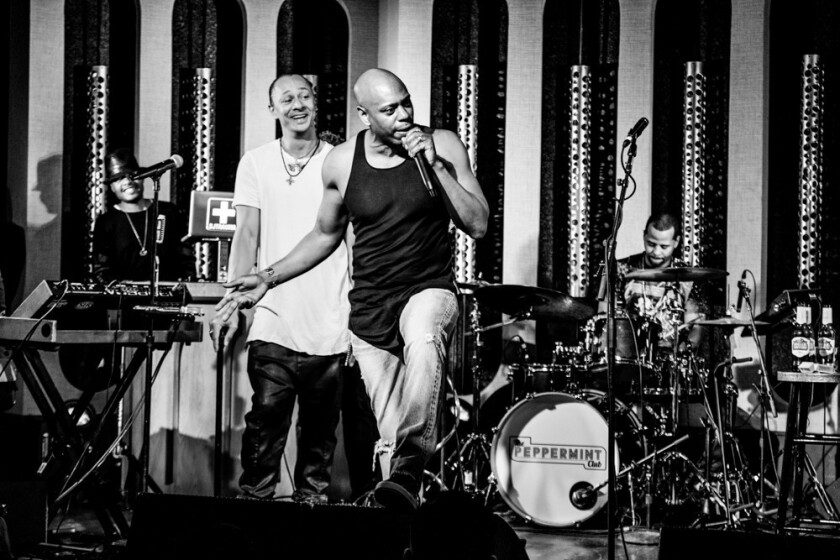 They're pocketing enough that the likes of Seinfeld and Chris Rock recently ruled Forbes' list of highest-paid comics, even though they're not exactly the freshest faces in comedy anymore.
The mag's estimates for several of the top comics were bolstered by streaming deals that Netflix made this year. The digital platform has signed numerous high-profile comedians in recent months: Seinfeld, Rock, Dave Chappelle, Amy Schumer, Louis C.K and others, most of whom once made their fortunes from touring.
Seinfeld, for example, reportedly received $100 million for two new specials plus episodes of his Web series "Comedians in Cars Getting Coffee." Those lucrative deals are great for road-weary comics to reach a wider audience — and pretty great for the "Netflix-and-chill" couch potato in many of us.
A double-edged sword perhaps? With Netflix sinking loads of cash into these agreements, the company could be contributing to its own mounting $20-billion long-term debt and financial obligations . Though it notoriously doesn't disclose numbers, the streaming giant said that Chappelle's shows were its most-watched specials ever.
Incidentally, Casey Bloys, HBO's president of programming, said at a recent Television Critics Assn. event that the viewing category accounts for "less than 1 percent of usage on [HBO] Go and Now," according to the Hollywood Reporter. So paying those exorbitant prices for headliners isn't the premium cable channel's priority, Bloys said, and HBO will wait out the comedy boom until prices drop.
See the most-read stories in Entertainment this hour »
Meanwhile, Louis C.K. and Sarah Silverman's stand-up specials racked up more Primetime Emmy Award nominations this month — for variety special and writing for a variety special — with their shows adding to Netflix's impressive Emmy tally.
That's remarkable considering that just a few years ago Louis C.K. experimented with self-distributing new projects on his website to retain complete creative control.
Specials from Jim Gaffigan and Kevin Hart are already available on Netflix's menu, which is packed with fare from newer comics. And in June Netflix debuted "The Standups" series featuring several fresh faces.
The service lured another comedy veteran with former "Late Show" host David Letterman making a deal to front a newsmagazine series. It's not quite stand-up, but it's another big-name get for the Netflix.
Follow me: @NardineSaad
---