Thanksgiving TV highlights: What marathons, movies, specials and sports to watch
In between appetizers, turkey and pie, here's a handy rundown of what to watch on Thanksgiving.
Thanksgiving Parades Chicago's Uncle Dan's Thanksgiving Day Parade (6 a.m. WGN America) kicks off the holiday with balloons, marching bands and floats.
"The 92nd Annual Macy's Thanksgiving Day Parade" travels from New York's Central Park West to Herald Square, with its iconic 50-foot balloons. (9 a.m. and 2 p.m. NBC; and 1 p.m. CBS).
'Planet Earth' and more BBC America devotes the day to its stunning nature series "Planet Earth" from 6 a.m. to 8 p.m., then premieres two new documentaries. In "Chimp Sanctuary," Sue Perkins visits a group of newly retired female chimpanzees at Louisiana's Chimp Haven, 9 p.m. Then, at 10, "Chimps of the Lost Gorge" documents the story of a dwindling family of chimps in Uganda that face extinction.
"Friends" Thanksgiving episodes, more sitcoms and a favorite movie Paramount is offering a marathon of the comedies "Mom" from 8 a.m. to 7 p.m. and Thanksgiving episodes of "Friends" starting at 7 p.m.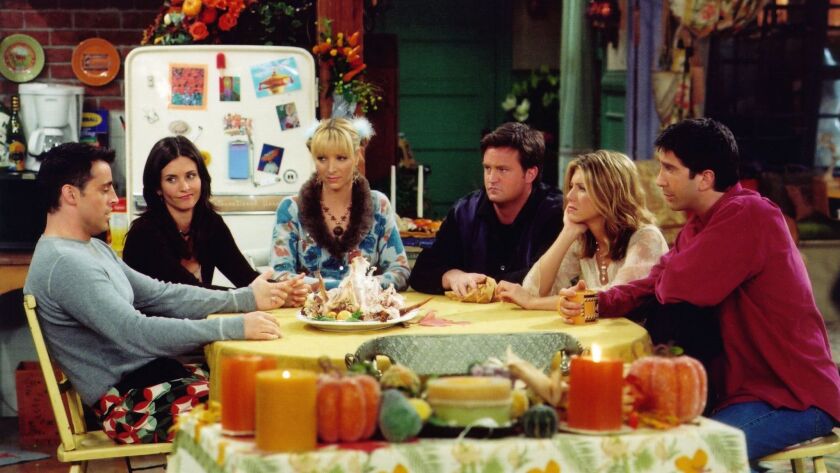 TBS offers a marathon of select Thanksgiving episodes from sitcoms. "The King of Queens" (7 to 8:30 a.m.), "Bob's Burgers" (8:30 to 11 a.m.), "Family Guy" (11 a.m. to 1 p.m.), and the Thanksgiving episodes of "Friends" (1 to 6 p.m.). That's followed at 6 and 8:15 p.m. by Judy Garland and Frank Morgan in the 1939 classic "The Wizard of Oz."
Cooking specials and a mini-marathon Two episodes of KTLA's "California Cooking With Jessica Holmes" (9 and 9:30 a.m. KTLA) feature Thanksgiving recipes from local news anchors. And then there's yet another marathon of Thanksgiving episodes of "Friends" (10 a.m. to 6 p.m.).
NFL football The Chicago Bears visit the Detroit Lions (9:30 a.m. CBS); the Dallas Cowboys host the Washington Redskins (1:30 p.m. Fox); and the Atlanta Falcons visit the New Orleans Saints (5:15 p.m. NBC).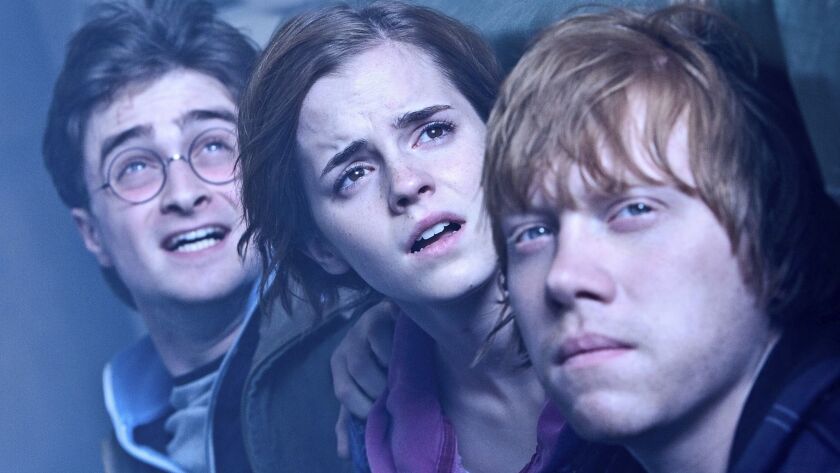 Movie marathons Syfy is concluding its Harry Potter marathon with "Harry Potter and the Goblet of Fire" (2005) at 9:25 a.m., "Harry Potter and the Order of the Phoenix" (2007) at 12:54 p.m., "Harry Potter and the Half-Blood Prince" (2009) at 3:56 p.m., "Harry Potter and the Deathly Hallows: Part 1" (2010) at 7:25 p.m. and "Harry Potter and the Deathly Hallows: Part 2" (2011) at 10:38 p.m.
Rhett and Scarlett Sundance is running the 1939 Civil War classic "Gone with the Wind" all day, with four showings (6 and 11 a.m., 4 and 9 p.m.).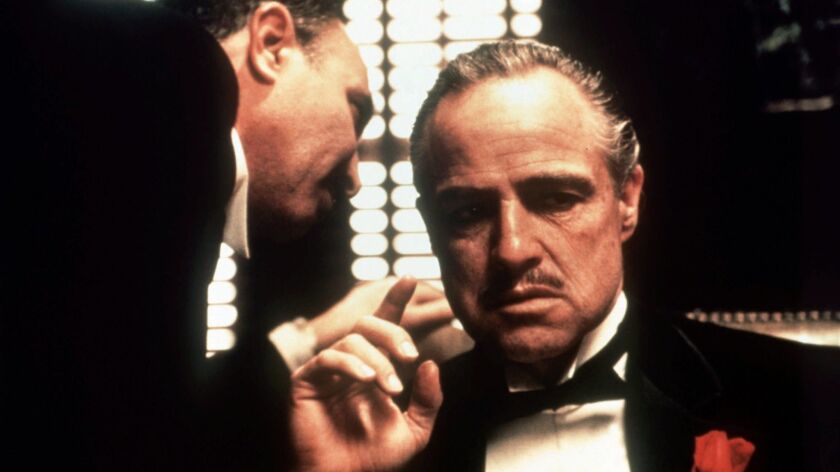 The Corleones AMC is devoting the day to 1972's "The Godfather" (9 a.m. and 5:30 p.m.) and the 1974 sequel "The Godfather, Part II" (1 and 9:30 p.m.).
Thanksgiving documentaries On KOCE, "American Experience: The Pilgrims" details the lives of a wave of immigrants arriving in the New World and explores myths about Thanksgiving, 8:30 p.m. At 10:30 p.m., "The First Official Thanksgiving" in the Americas is the topic, including a dramatic reenactment.
Customized TV listings are available here: www.latimes.com/tvtimes
Click here to download TV listings for the week of Nov. 18 - 24, 2018, in PDF format
---
Get our daily Entertainment newsletter
Get the day's top stories on Hollywood, film, television, music, arts, culture and more.
You may occasionally receive promotional content from the Los Angeles Times.