'Sound of Music' makes TV ratings sing
The Von Trapp children learn a lesson from their father.
(20th Century Fox)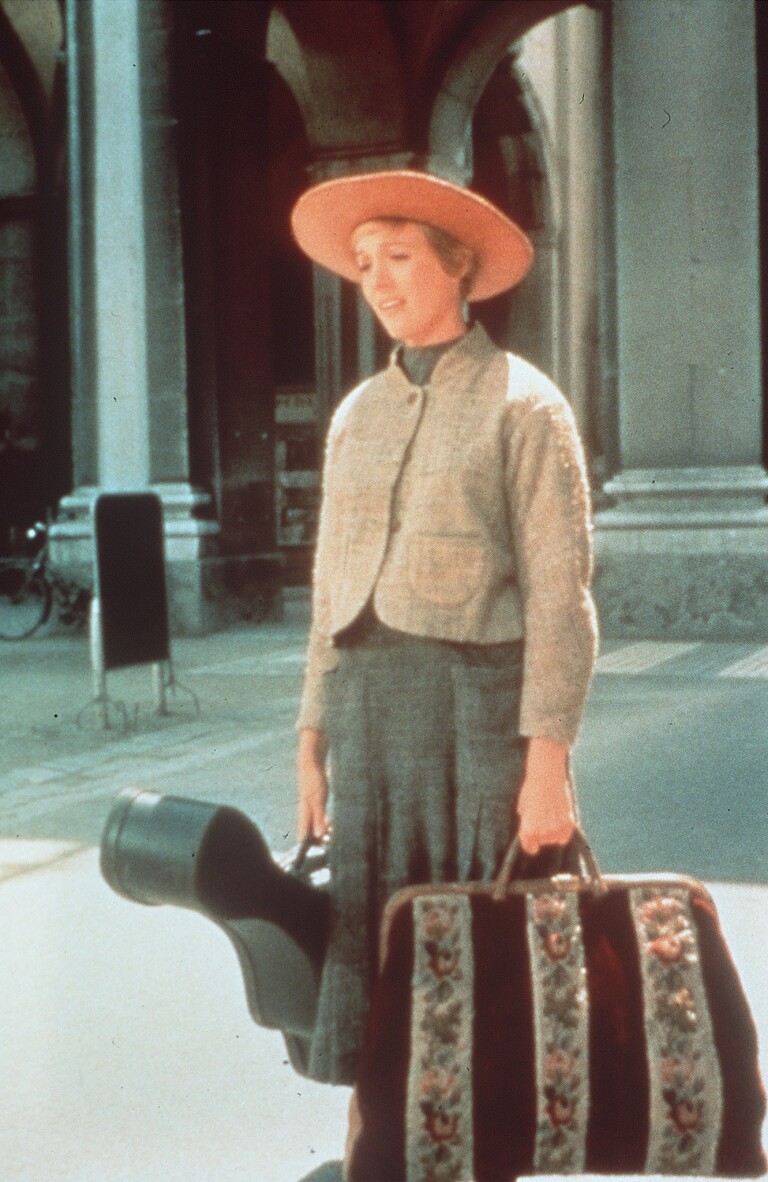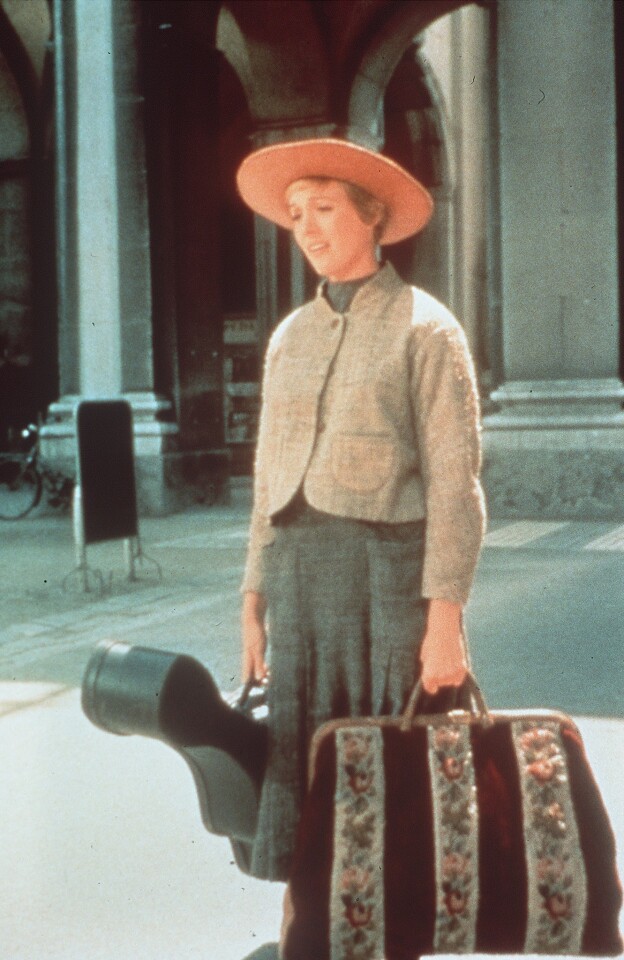 Maria embarks on a new journey.
(20th Century Fox)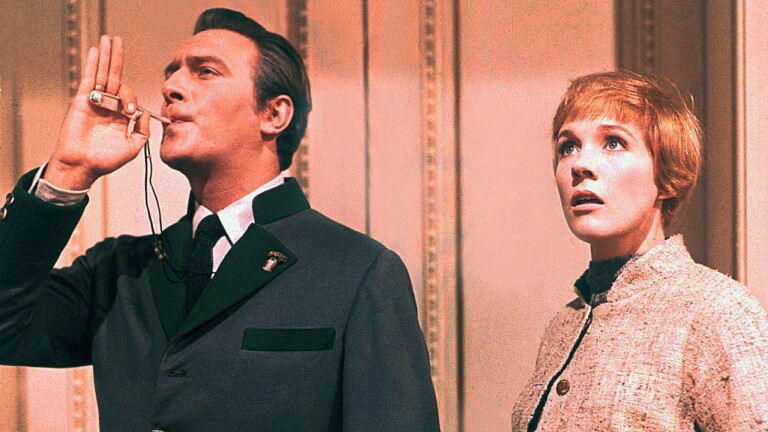 Maria meets the Von Trapp children for the first time.
(20th Century Fox)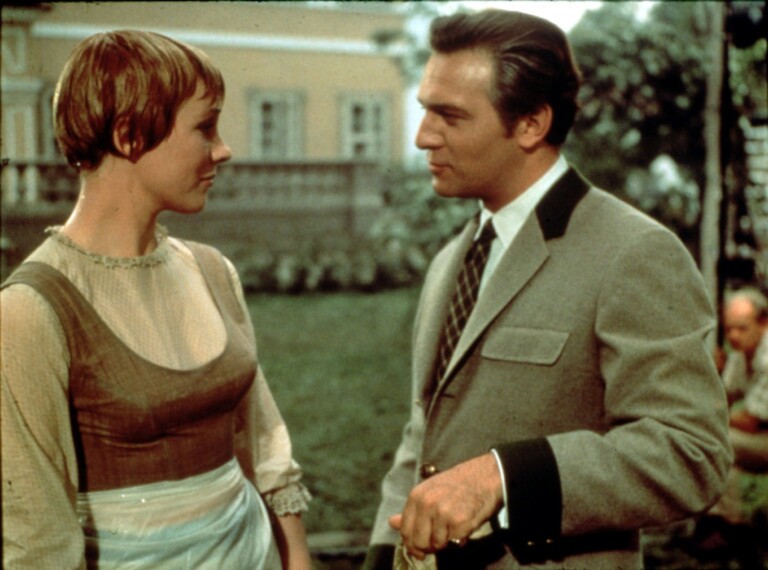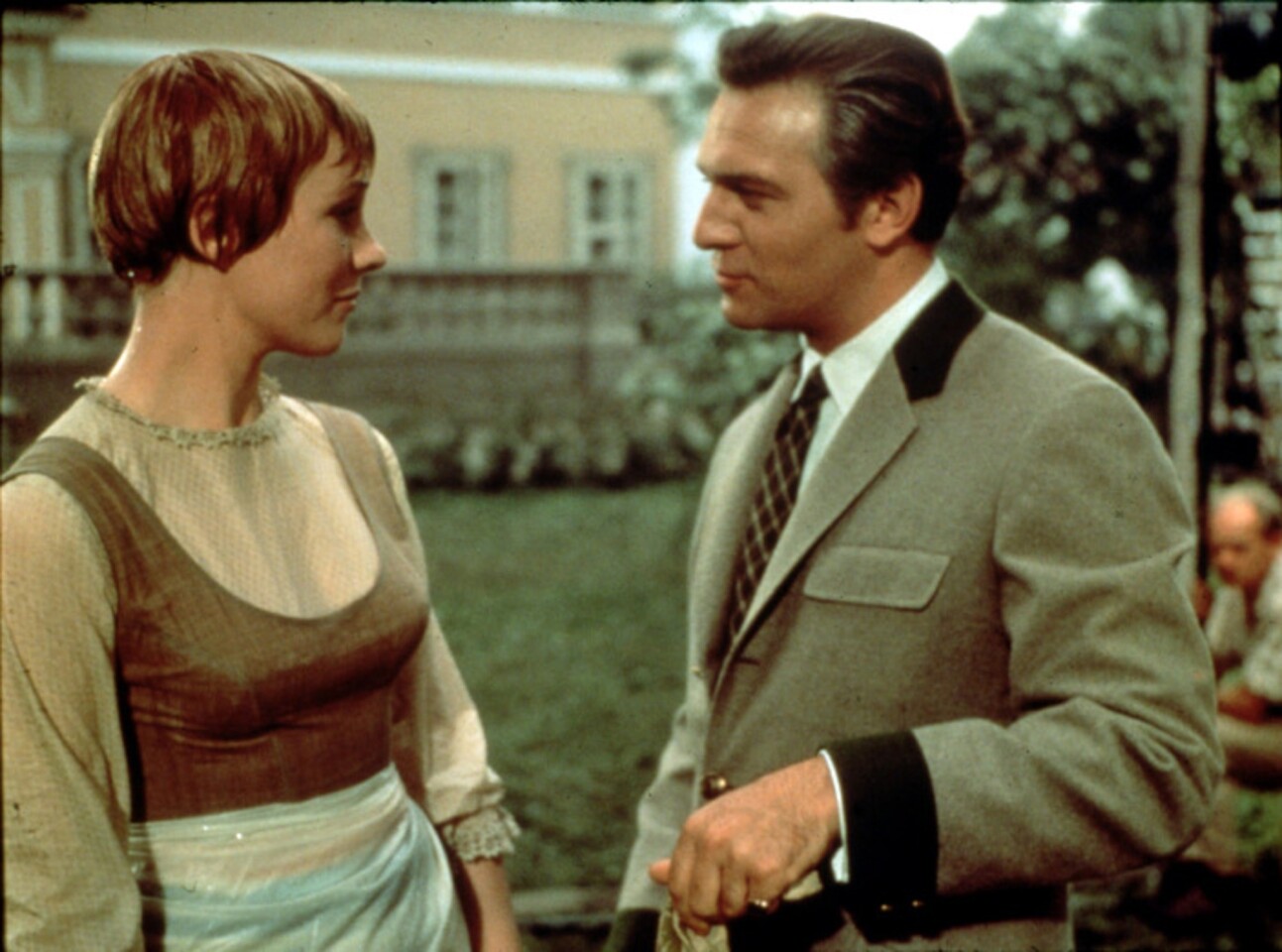 Maria and Captain Von Trapp share a moment.
(20th Century Fox)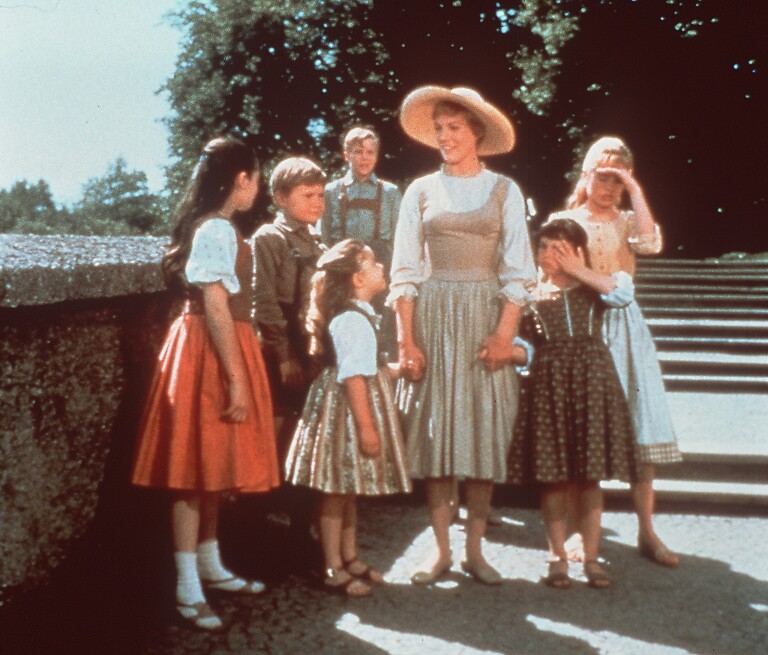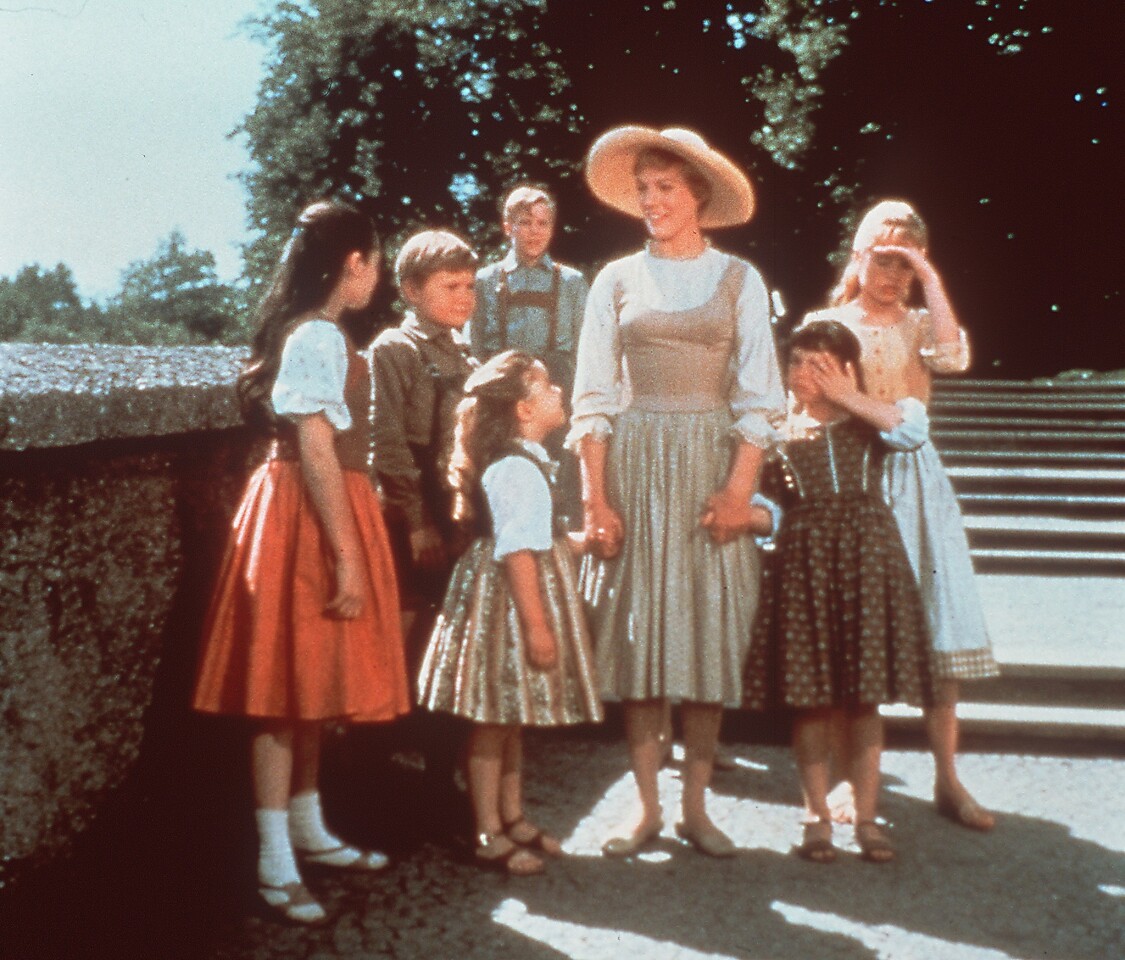 Maria and the Von Trapp children take a stroll in the park.
(20th Century Fox)
Maria and the Von Trapp brood get to know each other better.
(20th Century Fox)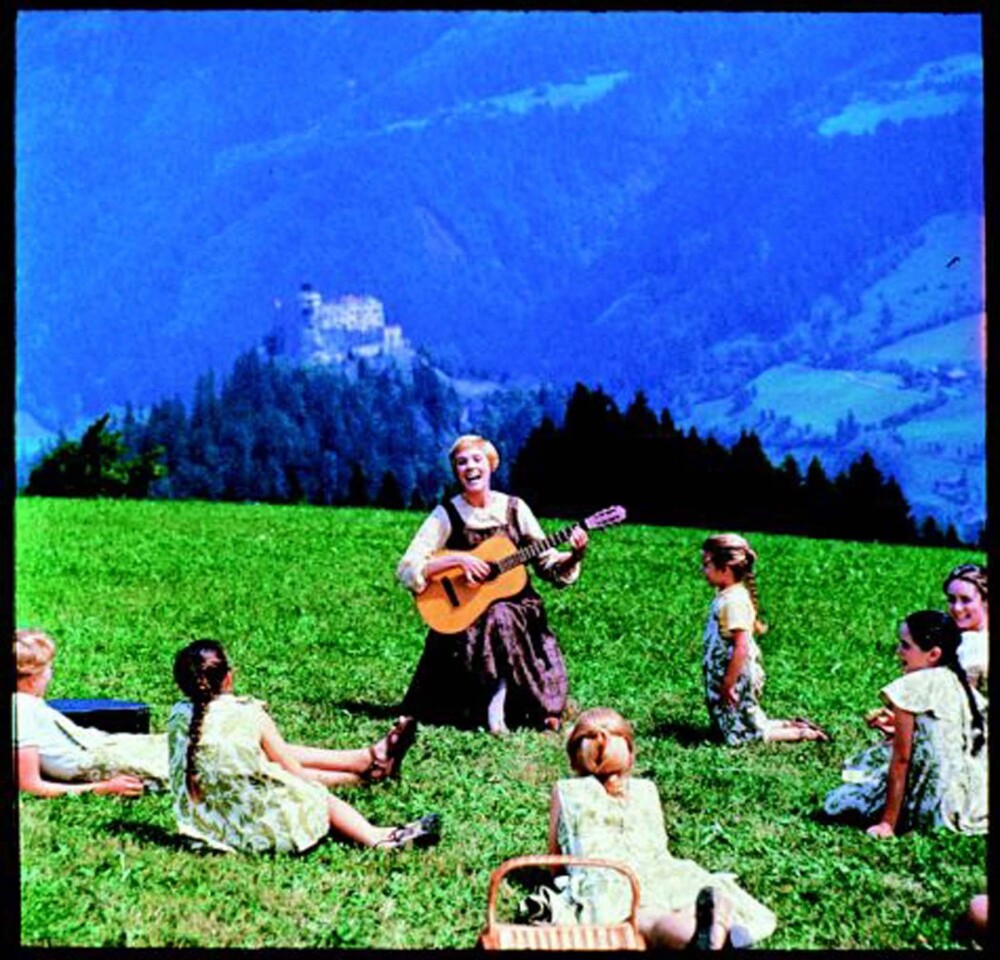 Maria and the children delight in "Do Re Mi."
(20th Century Fox)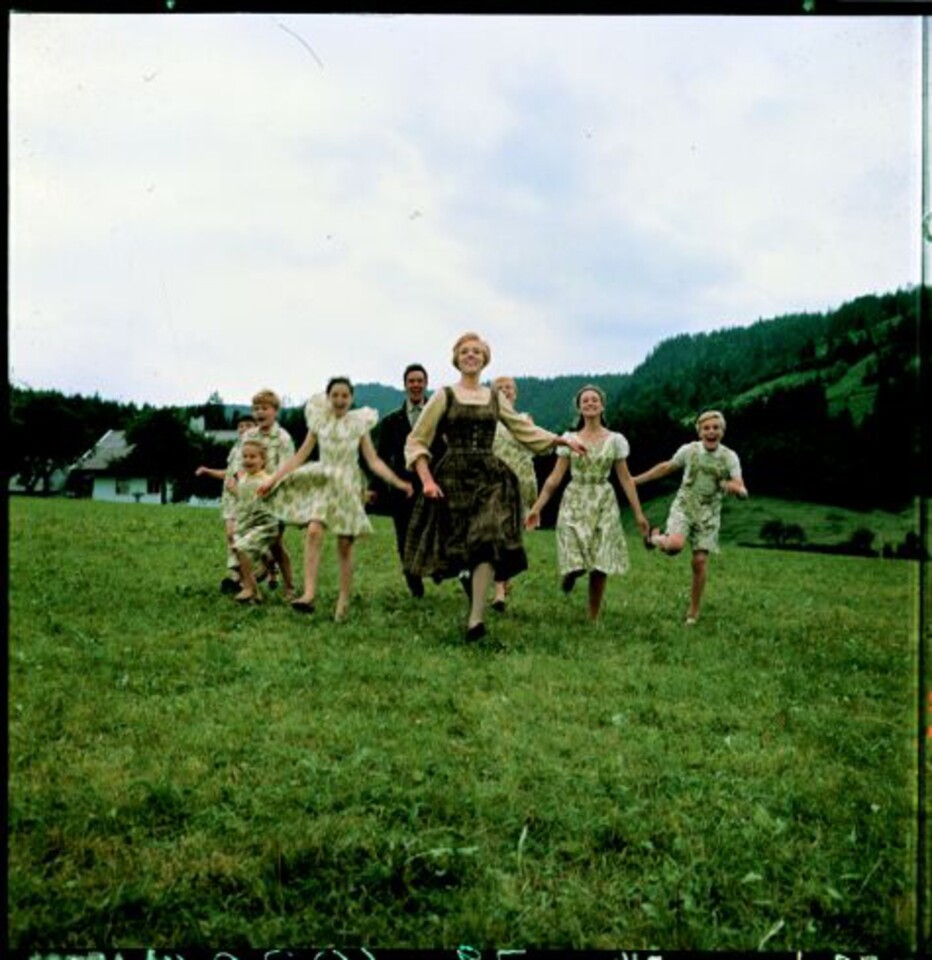 Maria and the children dash along the grass.
(20th Century Fox)
The Von Trapp family gathers for a melody.
(20th Century Fox)
Maria and Captain Von Trapp embrace.
(20th Century Fox)
The Von Trapp children stay close.
(20th Century Fox)
The Von Trapp children, their father Captain Von Trapp and Maria huddle on stage.
(20th Century Fox)
A few of the Von Trapp children, their father Captain Von Trapp and Maria sing for the audience.
(20th Century Fox)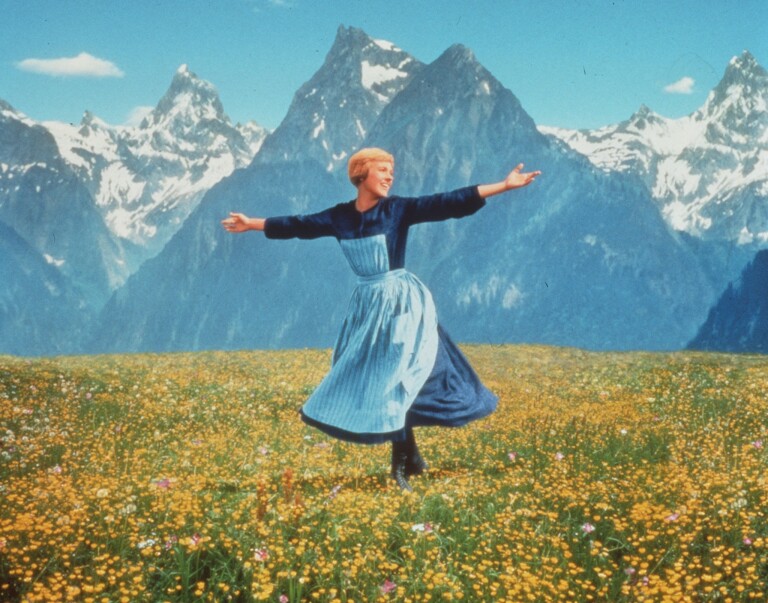 The well-known image of Maria as she frolics in the mountains.
(20th Century Fox)
You can now count live events and glossy musicals as a few of TV executives' favorite things.
Thursday's three-hour spectacular "Sound of Music Live!" with country star Carrie Underwood as Maria sang for 18.6 million total viewers, according to Nielsen. That was a number that exceeded all expectations and gave NBC its most-watched night of entertainment programming in nearly seven years.
But Underwood and the singing Von Trapp kids also carried heavy symbolic freight for the TV industry. Networks are under attack from all sorts of competing diversions, including not just Netflix and Amazon but also apps such as Instagram that leach away millions of young viewers.
MORE: Carrie Underwood sounds off on 'mean people' post-'Sound of Music'
Sports and awards shows have better withstood the eroding effects of audience fragmentation than regular scripted programming because viewers are forced to tune in to watch in real time. That dynamic is especially attractive to advertisers who often lose traction on commercials since viewers with DVRs often fast forward through them.
By drawing a big audience and no small amount of social media buzz for "Sound of Music Live!," NBC has added another DVR-buster to its lineup: live musical stage performances. Similar TV musicals are almost surely on the way, agents and other industry experts agreed. In that sense, "Sound of Music" may revive live Broadway on network TV much like History's sleeper miniseries "Hatfields and McCoys" last year helped bring back epic long-form specials — another once-vigorous format that had fallen on hard times, at least outside of HBO.
"There is an edge to doing something live on TV (rather) than something pre-recorded, and it showed," said Brad Adgate, analyst at ad firm Horizon Media in New York. "Anyone familiar with the movie saw different scenes from the Broadway show."
PHOTOS: Scenes from 'The Sound of Music Live!'
The bold gamble to air a live musical offers a critical inflection point for NBC, which has staggered through years of lackluster programming after dominating network TV in the 1980s and 1990s with hits such as "Seinfeld" and "Friends." While the new crime drama "The Blacklist" and NFL football have produced strong ratings this fall, NBC's Thursday nights have suffered abysmal ratings with comedies such as "The Michael J. Fox Show," making the success of the live broadcast all the more surprising.
On Friday, Craig Zadan, who produced "Sound of Music Live!" with his business partner Neil Meron, said the pair are still recovering from exhaustion in mounting the live TV version of Richard Rodgers-Oscar Hammerstein II stage show. The beloved musical originally premiered on Broadway in 1959 and was later adapted into an iconic 1965 movie starring Julie Andrews, crammed with familiar tunes such as "My Favorite Things," "Maria" and "Do-Re-Mi."
"Next week we'll talk to Bob G and see if there will be a next one ... and what it might be," Zadan said, referring to Bob Greenblatt, who oversees entertainment for NBC. The musical counts as a redemption for Meron and Zadan, who were also behind the Broadway drama "Smash," canceled after two low-rated seasons. NBC declined comment.
"Sound of Music," which because of time zone considerations actually aired live only in Eastern states, comes at a critical time for the broadcast TV business. The industry is scrambling to avoid irrelevance in a world where people are watching more TV than ever before, but less and less of that viewing is happening on the traditional networks.
The Roku 3 device, for example, connects directly to a TV and a wireless connection and allows users to get "channels" such as Netflix, Amazon and Hulu Plus. While series that originate on legacy broadcasters such as ABC, CBS and NBC are easy to find, the network brands themselves have been supplanted.
"I thought it would have done 10 to 12 million ... not the 18-plus million," said Adgate. "We will definitely see more of this based on the ratings."
PHOTOS: 'The Sound of Music' (1965)
The live format made "Sound of Music" critic-proof, since reviewers were unable to issue their verdicts until after it had aired. That was probably a good thing for NBC, given that notices were largely unfavorable, some even scathing. Facebook and Twitter were alight with criticism, much of it centered on Underwood.
While the former "American Idol" winner was praised for her vocal gifts, she was pilloried as an inexpressive actor and referred to as "Carrie Underwooden." Still, the live musical ranked atop Nielsen's TV Twitter ratings for the night, beating out heavyweights like ABC's "Scandal" and Fox's "X Factor."
The NBC version of the musical about the free-spirited nun-turned governess hewed closely to the original Broadway show with few exceptions. NBC's staging was limited to a handful of sets and was almost universally hailed by most critics.
Although CBS drew tens of millions with a live version of "Cinderella" in 1957, broadcasters had dumped live musicals over the decades, given the complexity behind such productions and changing pop tastes. But now "Sound of Music" offers optimism — a quality in short supply among media mavens these days — that live performances can join award shows and major sporting events in keeping viewers glued to their sets.
Even with the perfect casting, putting on a live musical presents enormous challenges that ensure networks won't be able to program them as frequently as they do, say, a weekly drama.
The undertaking required two directors, one to shape the performances and another to oversee the 13 cameras used during the broadcast. Seven sets were constructed on a massive soundstage in Long Island and had to be arranged in a way that would make sense for the narrative but would not require cast members to run too far between scenes.
Hair, makeup and costumes had to be conducive to quick changes while also standing up to the scrutiny of high-definition cameras, technology that was a distant fantasy in 1957, when Julie Andrews starred in "Cinderella," thought to be the last live musical to air on network TV.
With just a standard five-second delay — and the singers working with pre-recorded tracks, not a live orchestra — there was no room for any error.
Throughout the three-hour show, there were a few briefly out-of-focus shots — but otherwise the broadcast was technically glitch-free.
But there's one thing that programmers always respond to, and it's not hills alive with the sound of music. It's ratings.
---
The complete guide to home viewing
Get Screen Gab for weekly recommendations, analysis, interviews and irreverent discussion of the TV and streaming movies everyone's talking about.
You may occasionally receive promotional content from the Los Angeles Times.