'American Idol' recap: Meet your final top 24
And there you have it. "American Idol" has chosen its final Top 24. For the very last time, we watched a parade of talent take the "agonizing walk," as Ryan Seacrest called it, down the long gray carpet that cut through the cavernous black-walled space, some shuffling along in sensible shoes, some teetering precariously in high heels.
"Do not take off those shoes!" Jennifer Lopez barked at one uncomfortably shod contestant who tried to remove her stratospheric spikes before making the lengthy return trip back from the judging platform. "That's right. Struggle back." She hollered after her, and then muttered to herself, "Don't ever take off your shoes. Not on camera, anyway."
Words of wisdom from someone who should know. The moment underscored one thing: Top 24 results night, or whatever this stage of the competition is officially called, can be punishingly brutal.
During the course of the two-hour show, 27 singers would be sent home — many in tears — as 51 shrank to 24.
COMPLETE COVERAGE: Saying farewell to the competition show that changed television
On the bright side, this particular trio of judges, unlike some of their crueler predecessors, is not terribly adept at the contestant fake out, in leading a hopeful young singer (some of them children) into thinking he or she would be sent home only to make a sneaky-fast reverse and welcome the singer into the top 24.
Oh, they tried, somberly intoning that they knew "how painful this can be" and warning that sometimes bad news would come a contestant's way or that they were looking for something "rare" and "special." But none could keep up the ruse for long — or very effectively — before blurting out that the singer had made it through to the next round.
And when they did deliver bad news, it was in the blow-softening disembodied way this panel relies on: "Unfortunately, it's going to be a 'no' today."
Those who received that carefully couched "no" included cowboy-hat-wearing Florida cutie Michelle Marie, redheaded beauty Colette Lush, ultra-lush-voiced Jessica Cabral and Miss Alaska Malie Delgado.
Two singers — Kosovo native Lindita, who had battled to lose weight ahead of the competition, and Kacye Haynes, who had fought a substance-abuse problem — got the bad news alongside contestants who received good news, which is always especially tough to watch.
But at the end of the day, 24 singers were left feeling pretty spiffy. They were:
Stephany Negrete (she of the painful high heels)
Powerfully voiced Shelbie Z, a former "The Voice" contestant
Original-songwriting Ed Sheeran sound-alike (and also a onetime "Voice" contestant) MacKenzie Bourg
Trent Harmon, who managed to make suffering from mono sound like no sweat whenever he performed (Ryan Seacrest ought to collect hazard pay for going in for the celebratory hug)
Jenna Renae, who may look familiar to viewers of "America's Got Talent"
James VIII, a guitarist who hadn't intended to audition for the show when he accompanied a friend to an audition
Previous "Idol" season returnee Kory Wheeler
Adam Lasher, another returning hopeful, whose uncle, it turns out, is Carlos Santana
Unusual, living-off-the-grid mountain girl Jeneve Rose Mitchell
Hard-gigging Memphis musician CJ Johnson
Quirky teen Amelia Eisenhauer
Adorable teen Lee Jean (his "Idol" BFF Sara Sturm didn't make it through)
Avalon Young, who enjoys dressing down
Recovering boy-bander Dalton Rapattoni
Manny Torres, who got the honor of being the last person to audition for "American Idol"
Thomas Stringfellow, whose girlfriend just broke up with him
Sonika Vaid, who has a beautiful tone but a performance style the judges thought needed improvement
Olivia Rox, the pretty, determined daughter of jazz musician Warren Hill
Emily Brooke, also pretty and determined, and a returning contestant from last season
Gianna Isabella, whose mother is '80s-famous pop singer (and J.Lo acquaintance) Brenda K. Starr
Delightfully unusual Jenn Blosil
Military offspring Tristan McIntosh
Jordan Sasser, whose wife had unsuccessfully auditioned alongside him
La'Porsha Renae, a single mom whose fabulous hair is outshone only by her sweet, smiley infant daughter
Next week, 12 perform — solos and duets with former "Idol" contestants, and five go home. Should be fun.
Fox has announced that "American Idol" will go off the air after its 15th season next spring. Here's a look back at the "Idol" winners over the years and what they're up to now.
Shown from left: Scotty McCreery, Carrie Underwood, Fantasia Barrino
(From left: Frazer Harrison / Getty Images; Ray Mickshaw / WireImage; Jay L. Clendenin / Los Angeles Times )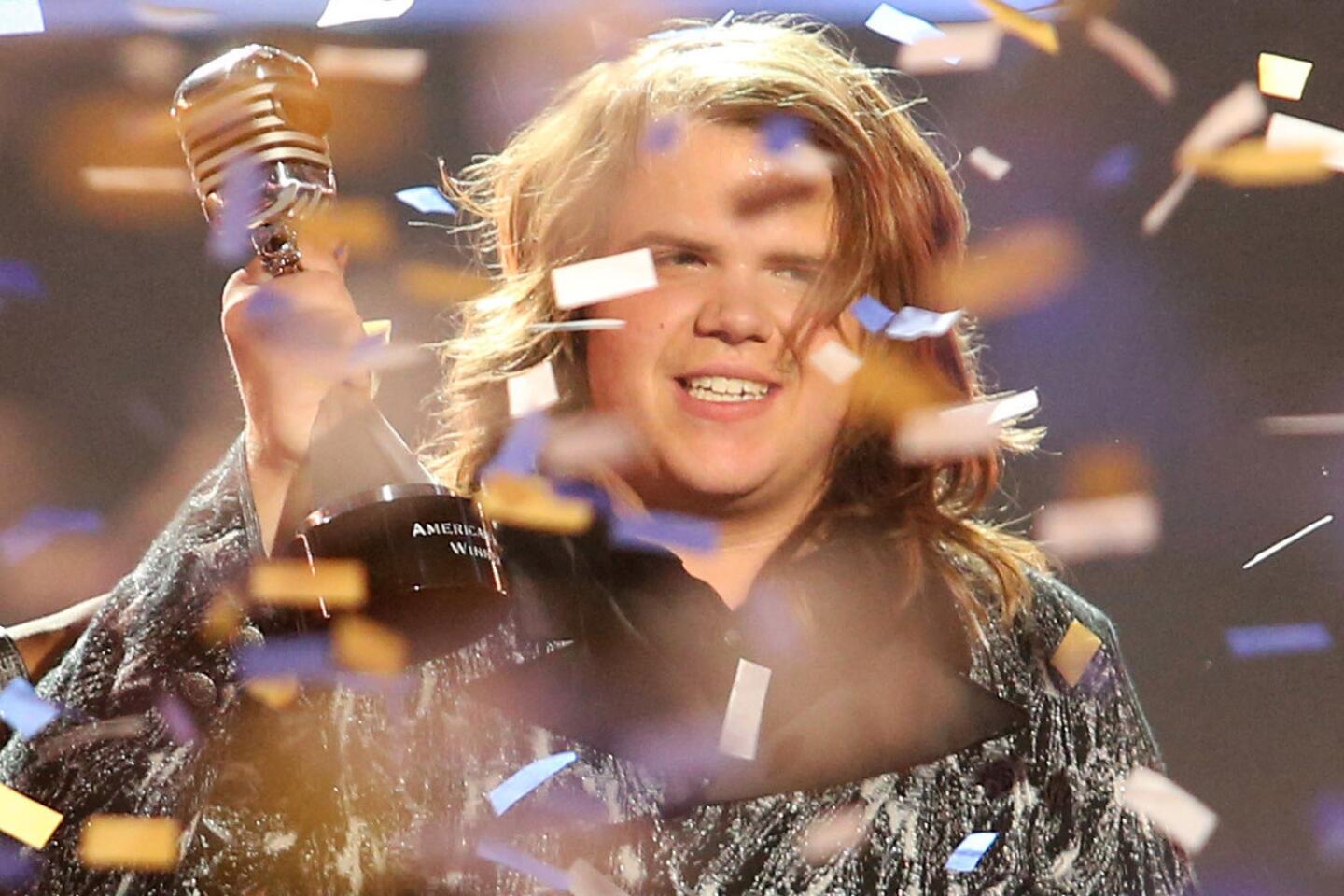 Caleb Johnson auditioned three times for "American Idol," finally making it into Season 13 and eventually being declared the winner. Right after his triumph, he began working on his debut post-"Idol" album, collaborating with several musicians over three weeks. "Testify" was released on Aug. 12, 2014, making it the quickest album to be released by an "American Idol" winner. He had his first headlining show since "Idol" in October, and has gone on to perform in Vegas. A new music video for his song "Fighting Gravity" was released in March.
(Paul A. Hebert / Invision / AP)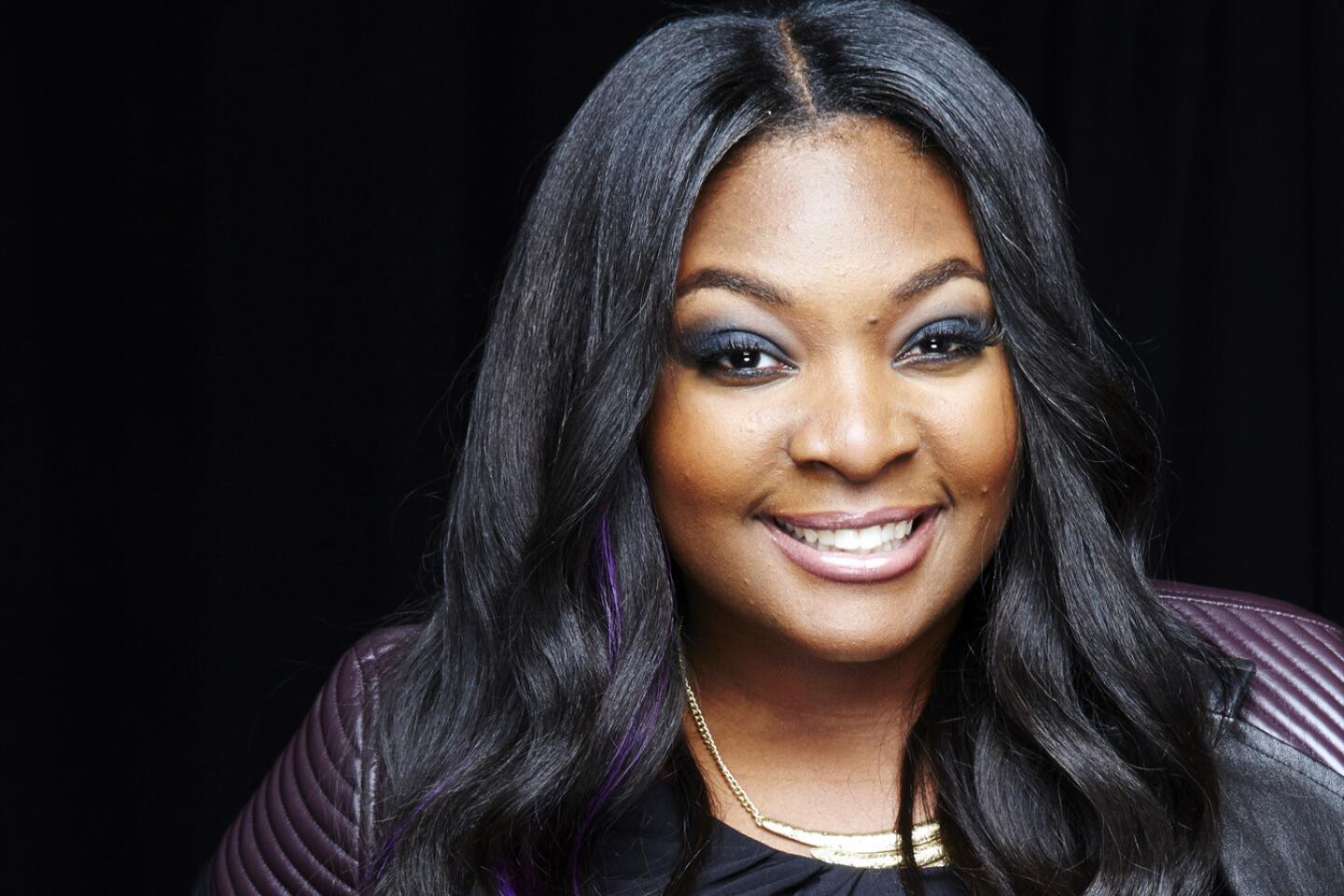 On May 16, 2013, Candice Glover won the 12th season of "American Idol." Her debut album, "Music Speaks," along with her debut single, "I am Beautiful," were immediately available for pre-order — a first for the "Idol" franchise. The album was released on Feb. 18, 2014. In its first week "I Am Beautiful" made it to No. 93 on the Billboard Hot 100. Glover performed on "The Tonight Show With Jay Leno," toured with "American Idols Live" and is reported to be working on a second album for 2015.
(Dan Hallman / Invision / AP)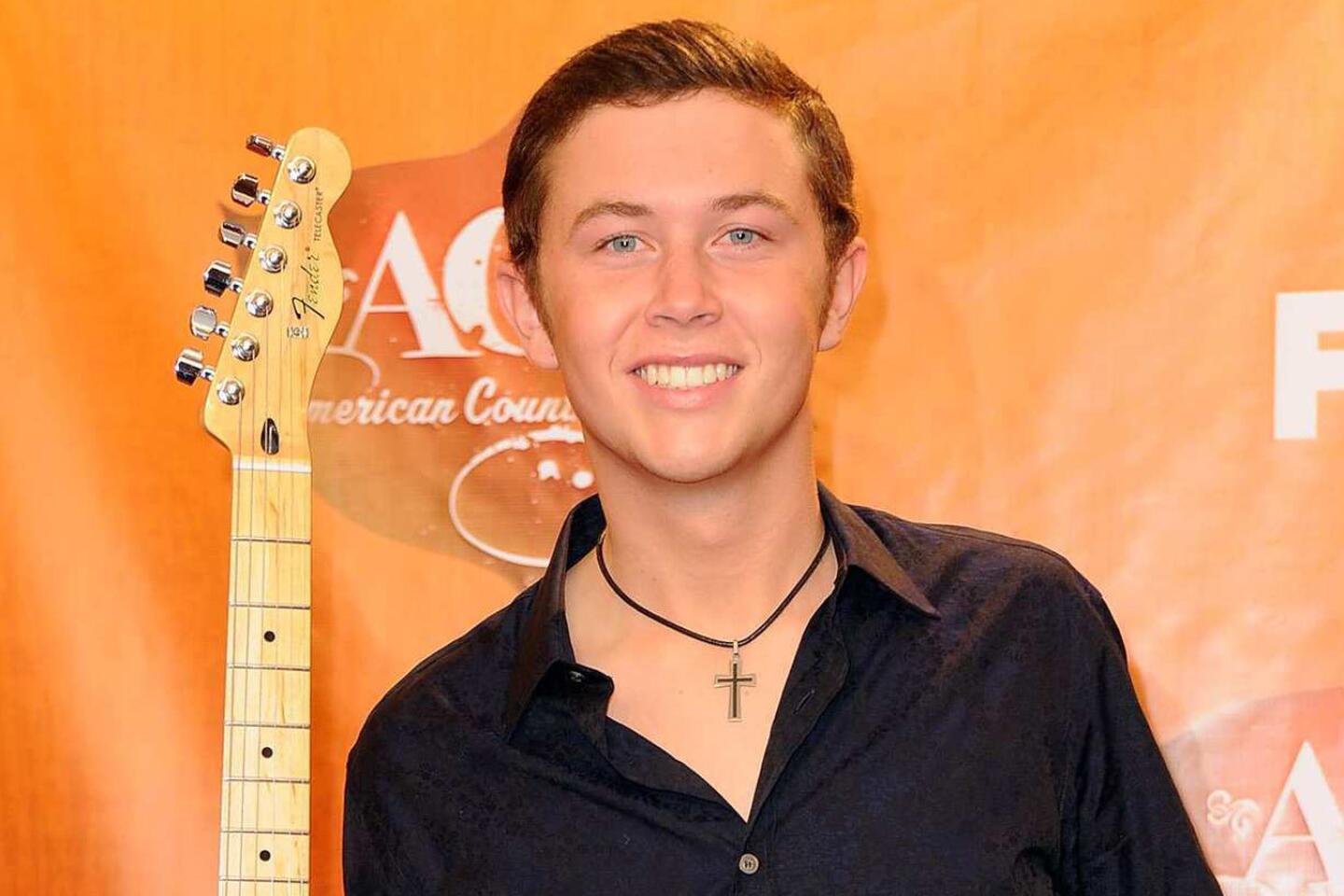 Scotty McCreery took home the "Idol" win in 2011, and the country crooner hit the road with his fellow contestants before releasing "Clear as Day" in October. The album was an instant hit, going to No. 1 on the Billboard 200. His second album, "Christmas With Scotty McCreery," was released on Oct. 16, 2012, and debuted at No. 4 on the Billboard 200, selling 41,000 copies in the first week. His third album, "See You Tonight," was released in 2013 and its title single was in the top 10 on Billboard's Hot Country Songs chart. An avid sports fan, McCreery began blogging for Major League Baseball. He is scheduled as one of several opening acts on Rascal Flatts' 2015 Riot Tour.
(Frazer Harrison / Getty Images)
Lee DeWyze has suffered a few blows since his first album, "Live It Up," was released in 2010. He landed in a heated Twitter feud with "American Idol" producer Nigel Lythgoe after he passed on the chance to present Scotty McCreery as the winner on the Season 10 finale. A few months later he was dropped by his record label, RCA Records. On the bright side, he spent much of 2011 touring internationally, and the Illinois native got engaged to girlfriend Jonna Walsh in July 2011. The couple married in fall 2012. He released "What Once Was" in 2012 and his most recent album, "Frames" in 2013.
(Stephen Lovekin / Getty Images)
After releasing her sophomore album "Battlefield" in 2009, Sparks toured with the Jonas Brothers and Britney Spears before launching her first headlining tour in summer 2010. She got acting gigs on "The Suite Life of Zack and Cody" and "Big Time Rush" as well as a 12-week run in Broadway's "In the Heights." The singer even recorded "The World I Knew" for Disney's "African Cats" and opened for the new super-group NKOTBSB (New Kids on the Block and Back Street Boys). Her 2011 song/album "I Am Woman" became the theme song of the Women's National Basketball Assn. (WNBA). In 2012, she made her big-screen debut in Sony Pictures' "Sparkle." In 2013 Sparks was featured on Jason Derulo's third studio album, "Tattoos." Her upcoming third album, "Right Here, Right Now," is planned for release May 2015.
(Larry Busacca / Getty Images for Nickelodeon)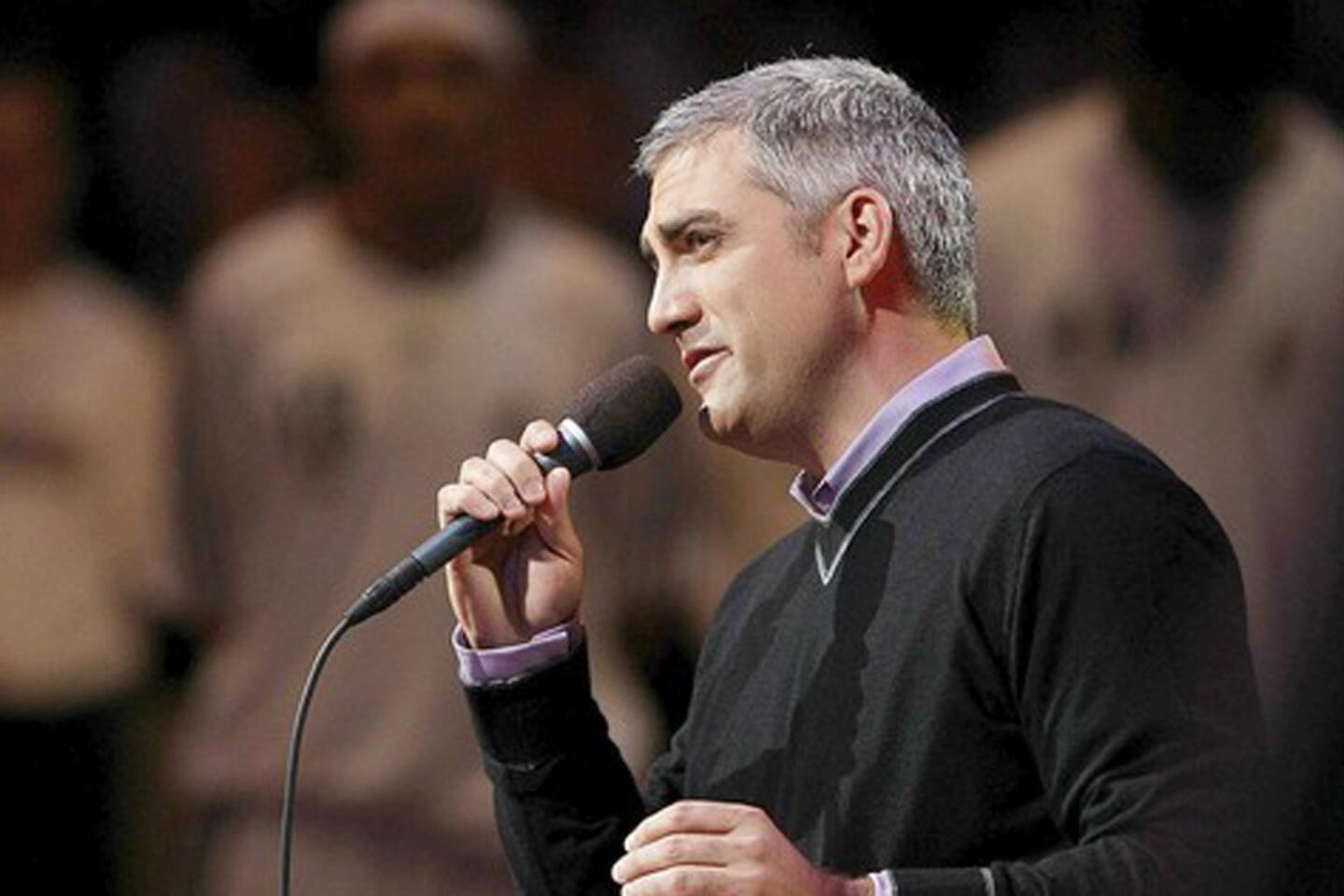 Taylor Hicks realeased his first album "Taylor Hicks" in 2006, and his second, "Early Works," in 2008. Arista Records dropped Hicks in January 2008, and he released his 2009 album, "The Distance," under his own label, Modern Whomp. He also hit the road in 2008 as part of the "Grease" cast. The Soul Patrol superstar reportedly raked in millions thanks to the tour, album sales and appearance fees. He continued touring the country and keeping fans in the loop with his "Riding Shotgun With Taylor Hicks" videos on his blog. In 2012 he began a residency as a performer in Las Vegas. These days, he performs around the U.S. and has a country album in the works.
(Gregory Shamus / Getty Images)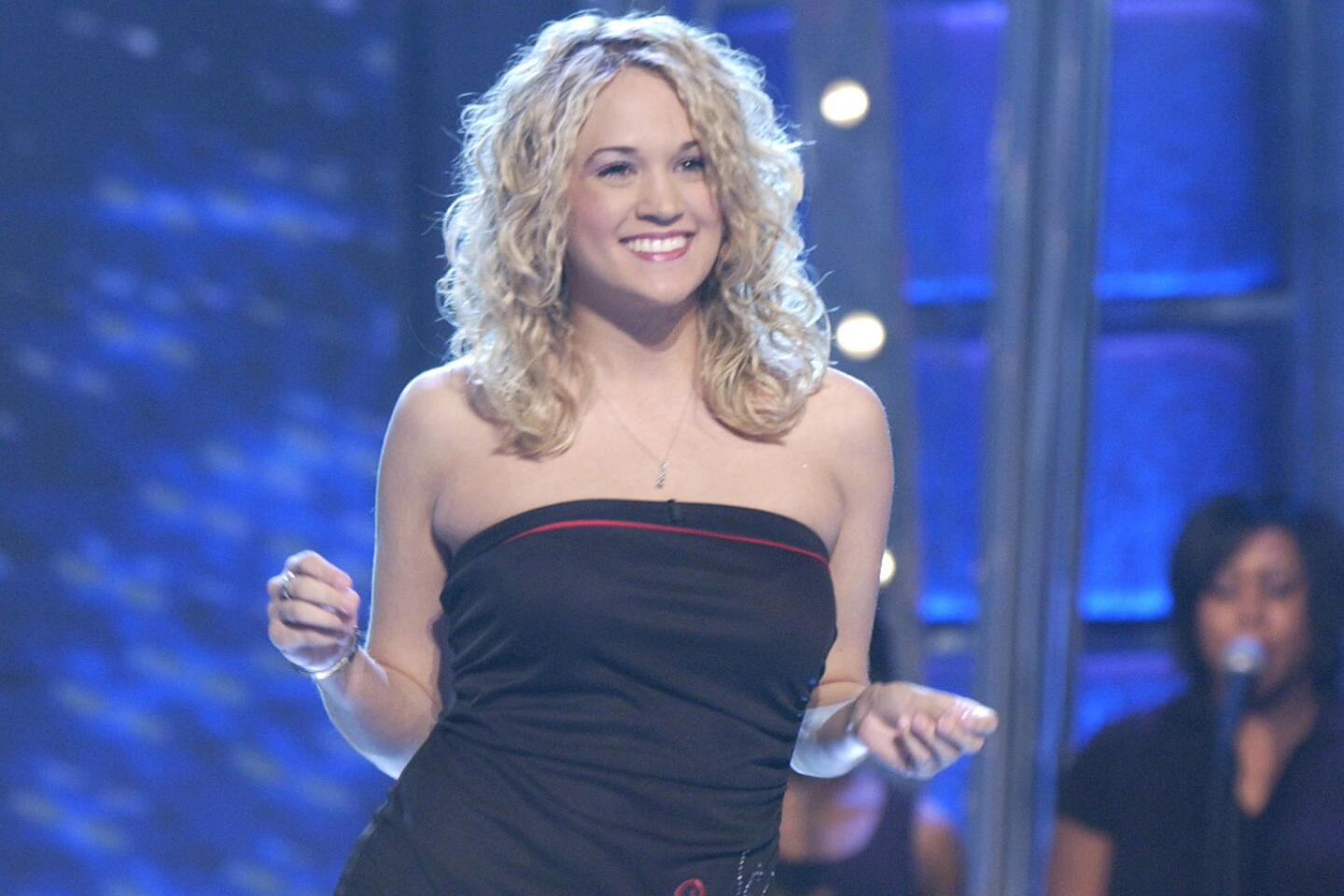 After her big "Idol" win in 2005, Carrie Underwood released her debut album, "Some Hearts," in 2005, which won her three Grammy Awards, including best new artist. She continued her success with three more albums, earning a total of seven Grammy Awards. Forbes estimates her net worth as over $110 million, making her the highest-earning "Idol" winner, and Time magazine lists her as one of the 100 most influential people in the world.
(Ray Mickshaw / WireImage)
It hasn't been easy for Barrino since her "Idol" win back in 2004. Financial woes, health issues and a reported suicide attempt have followed. Despite the drama, she appeared on Season 10 of "Idol" and won a female R&B vocal performance Grammy for her song "Bittersweet." She performed at the 2012 Essence Festival and was named 32nd out of the 100 Greatest Women in Music by VH1. Barrino starred in the musical revue "After Midnight" in 2013, and recorded and co-wrote the song "In the Middle of the Night" for the film "The Butler." She is reportedly at work on a fifth studio album.
(Jay L. Clendenin / Los Angeles Times)
MORE:
'American Idol' recap: The final night of auditions ... ever
Kelly Clarkson, other 'American Idol' winners to appear throughout final season
Kelly vs. Fantasia vs. Carrie: And the best 'American Idol' winner is ...
Get our L.A. Goes Out newsletter, with the week's best events, to help you explore and experience our city.
You may occasionally receive promotional content from the Los Angeles Times.