Nick Searcy brings authenticity to his characters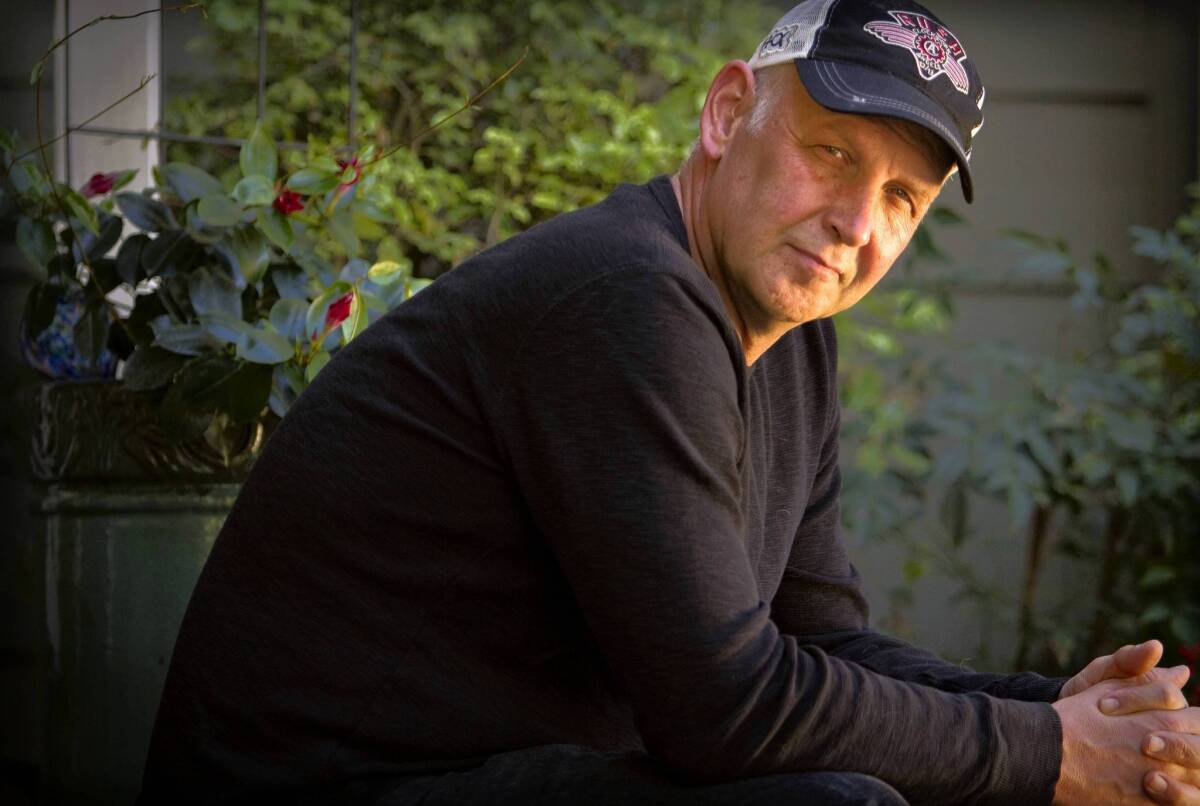 This is the first of a series on some of the top character actors in Hollywood.
Over the years, Nick Searcy has played everything from a German shepherd in an off-Broadway musical rip-off of "Cats" called "Dogs" to astronaut Deke Slayton in the Emmy Award-winning 1998 HBO miniseries "From the Earth to the Moon" to a drag queen who performs as Cher and Christina Aguilera in the 2007 sports comedy "The Comebacks."
It's all in a day's work for a character actor such as Searcy, who can change personas in a flash but always brings a down-home authenticity to all his roles.
For the last four seasons, he's shone as the wryly acerbic Chief Deputy U.S. Marshal Art Mullen, the boss of maverick Kentucky deputy U.S. Marshal Raylan Givens (Timothy Olyphant), in FX's award-winning detective series "Justified." (The fourth season ends April 2.)
Searcy, 54, also has been moonlighting as the star of his own Web series, "Acting School," in which he plays a bombastic version of himself. In the comedy series, which also features his wife, Leslie; adult daughter Chloe; young son Omar and the family dog, Searcy describes himself as "the Peabody Award-winning international movie and television star."
"I'm Nick Searcy," he tells viewers. "But you knew that."
On a recent afternoon, Searcy is relaxing in his comfortable Burbank home that is the location for many of the Web series episodes. Omar is in his room playing video games, and their white terrier is snoozing in one of the many dog beds in the living room.
Spend time with the actor and you'll quickly see the parallels between Searcy and Art Mullen. "It's my philosophy, when you are doing a TV series, I think it's better off the closer you can make the character to yourself," said Searcy.
When he first read a script of "Justified," based on the Elmore Leonard novella "Fire in the Hole," Searcy knew Mullen would be a perfect fit. "He has the same kind of country sense of humor, a certain sarcasm," explained Searcy, who hails from Cullowhee, N.C.
Like many top character actors, Searcy has worked with a wide assortment of directors and producers over the years. Searcy knew "Justified" executive producer/writer Graham Yost from "From the Earth to the Moon."
"We have been friends ever since," said Searcy. "For 15 years, I had written him saying, 'Don't you ever think about me? I felt we were friends.' "
Indeed Yost had Searcy on his mind. "From the moment I read Elmore Leonard's novella, I knew I wanted Nick to play Art Mullen," said Yost by email.
"We have used things from Nick's life in the show," noted Yost. "For example, he doesn't like to run. So in the second season we made Art run! For the next two years, we've had to endure Nick complaining about it."
That Searcy can do both comedy and drama has been a huge advantage for the writers. "Art has a great deal of funny banter with Raylan, and then, in the next encounter, he can just unload on him," Yost said. "Nick grounds every scene he's in."
Searcy began acting while attending the University of North Carolina at Chapel Hill. After graduation, he tried his luck in New York for several years, got married and then moved back to North Carolina in 1989 when his wife became pregnant with Chloe, who is now an actress.
He got small parts in Tony Scott's 1990 "Days of Thunder" and Barbra Streisand's 1991 drama "Prince of Tides" and hit pay dirt as the villainous Frank Bennett in 1991's "Fried Green Tomatoes," directed by Jon Avnet. The two have worked together several times since, including on "Justified."
"Fried Green Tomatoes" was the encouragement Searcy needed to bring the family out to Los Angeles, and he's been working steadily ever since in countless movies and TV series, including such films as 1993's "The Fugitive," 2000's "Cast Away," 2003's "Runaway Jury" and "Head of State," 2009's "The Ugly Truth" and the 2011 Academy Award best picture nominee, "Moneyball."
Searcy introduced the blowhard, pretentious "international film and television star Nick Searcy" two years ago in "He Carried Yellow Flowers," a comedic ad for Herman Cain's short-lived run for the 2012 Republican presidential nomination.
"It was supposed to be a parody of celebrity endorsements," Searcy said. "We got 500,000 hits. They played parts of it on the Bill O'Reilly show. Months later, way after Herman Cain had dropped out of the race, the Cain TV people approached me saying they were starting their own Web channel and asked me if I wanted to do something."
He didn't want to do anything political, so he turned them down. But he called his friend, filmmaker Chris Burgard, who shot the Cain ad with him, about resurrecting his alter ego.
"I said, 'I have got this idea for "Acting School." It will have nothing to do with acting but the pretentiousness and trappings of the Hollywood actor.' "
Get our L.A. Goes Out newsletter, with the week's best events, to help you explore and experience our city.
You may occasionally receive promotional content from the Los Angeles Times.