Nickelodeon set to bring back classic '90s programming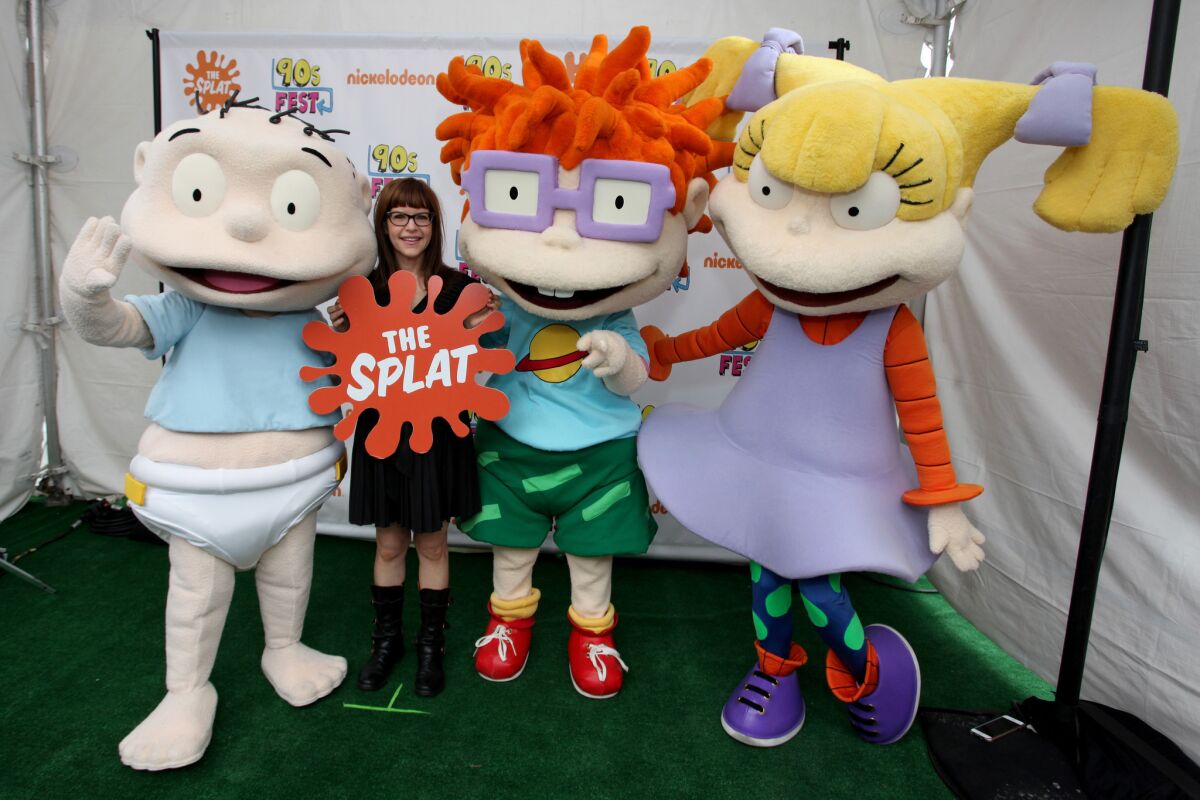 In a move sure to delight millennials everywhere, Nickelodeon is cleaning out its metaphorical attic and bringing back a number of its classic 1990s series for a programming block called "The Splat!"in October, Variety reports.
Though Nickelodeon has yet to reveal which shows will be pulled from the archives in an attempt to lure the child-bearing and childlike masses alike, the network has plenty to choose from, including animated fare such as "Rugrats" and "Aaahh!!! Real Monsters" as well as live-action staples such as "Salute Your Shorts" and "Hey Dude." It's unclear which shows Nickelodeon has access to in its attempt to make the most of the current wave of nostalgia-inspired culture that has spawned an upcoming TV season that includes a new show featuring the Muppets, as well as the return of "The X-Files" and a television adaptation of "Uncle Buck," but details are expected in the coming days.
Nickelodeon has long been known for being a place where audiences can find gems from television's past, with a constantly changing Nick at Nite slate that ages with its audience, the television equivalent of an oldies radio station. "The Splat" looks to continue that long tradition, but by narrowing the focus even more, in an attempt to secure a claim in the children's viewing market that grows increasingly competitive with the rise of programming offerings from streaming services such as Netflix and Amazon.
SIGN UP for the free Indie Focus movies newsletter >>
Nickelodeon's news, coupled with the recent news that Sesame Street was relocating to HBO's neighborhood, makes for a tumultuous time in children's programming. And there looks to be little hope for calm in the future, given reports that Nickelodeon's president of content and development, Russell Hicks, is hoping to bring back other shows from the network's library in a fresh and new way.
Until more details arise, audiences will have to amuse themselves with the Twitter feed and YouTube channel of the upcoming programming block.
Twitter: @midwestspitfire
MORE:
Matt Damon isn't racist, the system is; 'Project Greenlight' proves it
Vanity Fair photo lauding late-night hosts sparks Twitter firestorm
---
The complete guide to home viewing
Get Screen Gab for everything about the TV shows and streaming movies everyone's talking about.
You may occasionally receive promotional content from the Los Angeles Times.