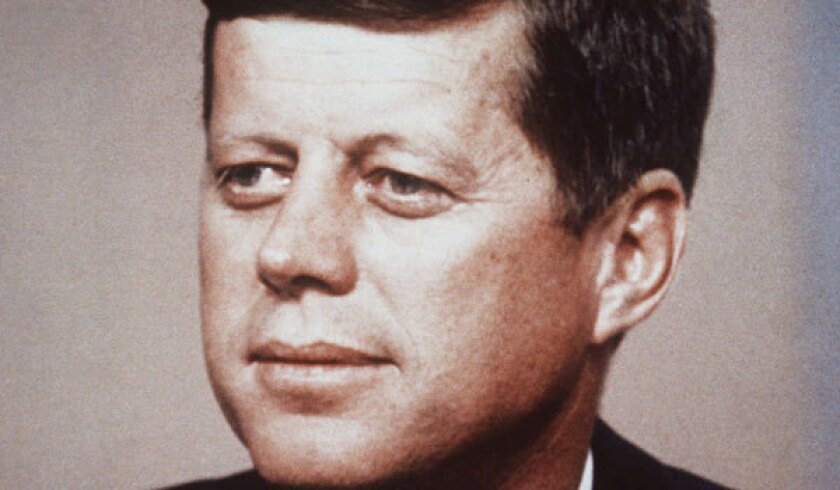 The 50th anniversary of the JFK assassination is approaching and CNN is marking the occasion with the start of a new 10-part documentary series to be co-produced by Tom Hanks.
"The Sixties" will explore the transformative events of the decade, including the Beatles, the war in Vietnam, protests, drugs and more. In other words, all the usual 1960s suspects.
Tom Hanks and his producing partner Gary Goetzman are co-producers on the project alongside CNN and Mark Herzog, executive producer of History's "Gettysburg" movie.
PHOTOS: Hollywood backlot moments
The first episode in the series is set to air in November and will look at the assassination, the findings of the Warren Commission and the aftermath and effect JFK's death had on the nation.
The rest of the series won't air until April 2014, however.
The documentary will feature interviews with historians David McCullough, Robert Dallek and Robert Caro, as well as people who experienced many of the historic events of the decade firsthand, including Dan Rather and Robert MacNeil. (The '60s were apparently a Robert-heavy era).
Though Tom Hanks is one of the series' producers, don't expect to see him inserted into the footage. You'll have to check out "Forrest Gump" for that.
ALSO:
Ben Affleck on Batman backlash: 'I'm a big boy'
Queen Latifah returns to daytime talk-show arena, intends to stay
'Mad Men' final season, 14 episodes, to air in 2 parts in 2014, 2015
---