California declared war on natural gas. Now the fight is going national
This story originally published in Boiling Point, a weekly newsletter about climate change and the environment. Sign up here to get it in your inbox.
It all started in Berkeley.
In July 2019, elected officials in the Bay Area city, a national leader in progressive politics and environmental protection, voted to ban gas hookups in most new homes. That meant no gas furnaces, boilers or water heaters — and no gas stoves.
Berkeley was the first U.S. city to approve a gas ban. Since then, Los Angeles and more than 70 other California cities and counties have followed its lead, either requiring or encouraging new homes to be all-electric. New York and Seattle have done the same.
Their goal is to fight climate change by limiting the planet-warming carbon dioxide emitted when natural gas is burned for heating and cooking — and to protect families from the lung-damaging pollution that can be spewed by gas stoves.
So the war on natural gas is nothing new. But it was only last month — when a Biden administration appointee told a reporter his agency might consider banning gas stoves across the county — that the story captured the national consciousness.
Rep. Ronny Jackson's response typified the outrage from conservatives, with the Texas Republican tweeting, "If the maniacs in the White House come for my stove, they can pry it from my cold dead hands." Sen. Joe Manchin III, the West Virginia Democrat, joined with Texas Republican Sen. Ted Cruz to propose a bill that would block the federal government from banning gas stoves — never mind that the Biden administration quickly denied plans for a ban, and that Manchin's houseboat reportedly has an electric stove.
Watching this play out, I thought about how the nation's largest gas utility has fought to defend its territory here in Los Angeles — and what Southern California Gas Co.'s actions tell us about the battles to come across the country.
I've spent the last four years writing about SoCalGas, and the broader debate over how to replace fossil natural gas with clean energy — including a crucial vote at Los Angeles City Council this week. Here are a few things I've learned.
SoCalGas serves nearly 22 million people from the Central Valley to the U.S.-Mexico border, including all of L.A. Its travails began in October 2015, several years before climate advocates began targeting an end to gas appliances in the home. That's when the company's Aliso Canyon gas storage field, just outside Los Angeles city limits, sprung a record-breaking leak.
Aliso Canyon spewed heat-trapping methane gas and toxic chemicals for nearly four months, in part because the contractor hired by SoCalGas to end the leak, a Halliburton subsidiary, tried and failed six times to get the faulty well under control.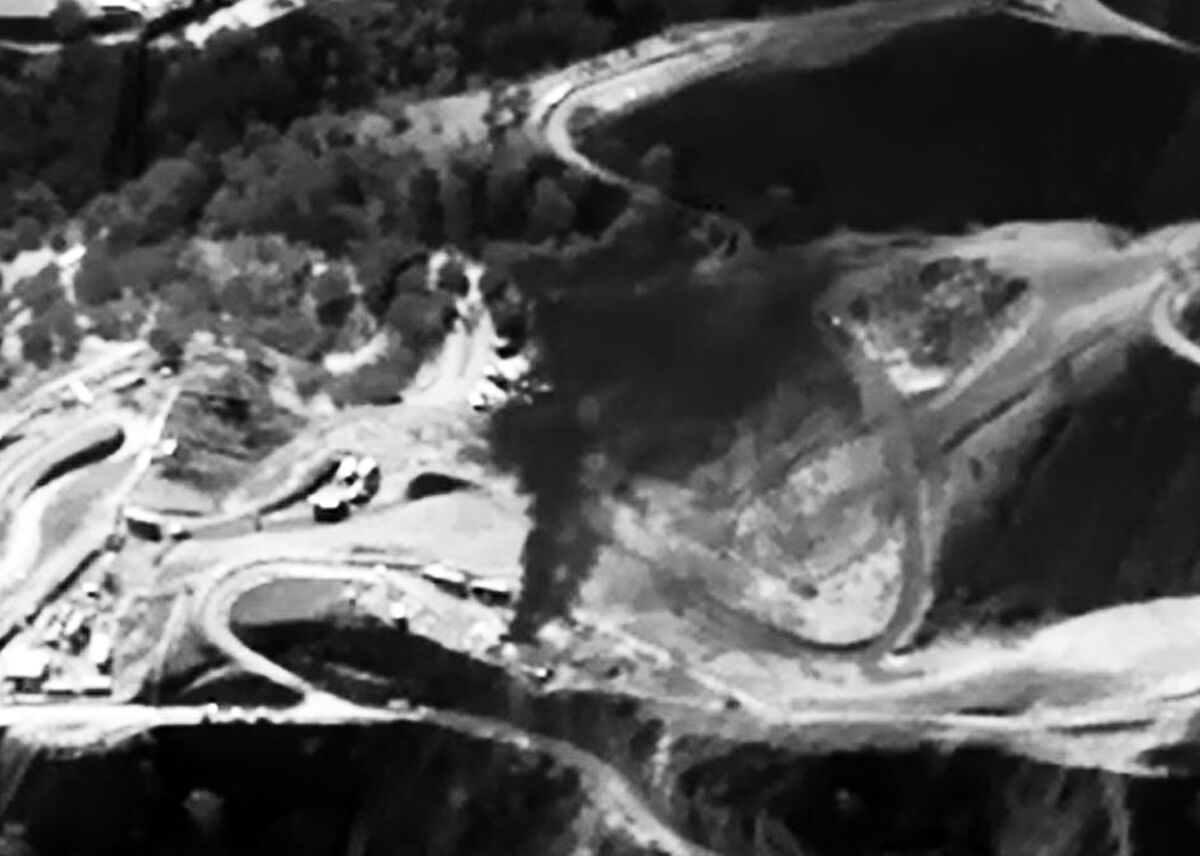 Seven years later, SoCalGas is still grappling with the fallout.
The company reached a $1.8-billion legal settlement with victims of the gas blowout, including thousands of residents of the nearby Porter Ranch neighborhood who were forced to evacuate. But another key settlement — in which SoCalGas agreed to penalties totaling $610 million — is only now working its way through the California Public Utilities Commission.
That $610-million deal was reached in October with little fanfare. I was surprised when I learned about it, because Public Utilities Commission staff had essentially been prosecuting SoCalGas for more than three years, with a long way to go before they finished making their case and calculating possible penalties. The agency's Safety and Enforcement Division had charged the company with hundreds of regulatory violations, including failure to cooperate with the state's investigation.
Instead of pursuing those claims, the Safety and Enforcement Division decided not to test its luck.
"In entering into this Settlement Agreement, and as part of the mediation process, the Joint Parties have considered various factors, including the weaknesses and risks presented in each party's case," the legal document reads.
SoCalGas had faced 331 alleged violations. But in the settlement, the utility admits to just one count of wrongdoing — and only then in vague terms, acknowledging it violated a safety-related regulation "based on the totality of the circumstances."
As for the $610-million penalty? Most of it isn't actually a fine the utility must pay, but rather a promise from SoCalGas that it won't try to charge its customers for the costs of responding to the methane leak, including $362 million in legal and regulatory costs. Instead, shareholders of SoCalGas parent company, Sempra Energy, will shoulder those costs.
But critics say it's not clear SoCalGas could have gotten permission to charge its customers for those Aliso Canyon-related costs even if the company had tried. That's just one reason the Utility Reform Network, an influential consumer watchdog group, has urged Gov. Gavin Newsom's appointees on the Public Utilities Commission to reject the settlement.
"A settlement is supposed to convince us that this really is in the best interests of the public," TURN staff attorney Katy Morsony told me. "The settlement documents didn't convince me of any of those things."
"To the extent there was behavior that merited a penalty, it wasn't clear to me that the penalty was sufficient," she added.
Alexandra Nagy — California director at the public affairs firm Sunstone Strategies, which works closely with climate advocacy groups — said she was pleased to see $71 million in the settlement that could potentially help residents of Porter Ranch replace their gas appliances with electric heat pumps and induction stoves. But she wishes the number was higher.
"Overall, it's a pretty small fine," she said. "I was hoping more money would come back to the community."
I asked Matt Baker, who leads the Public Utilities Commission's consumer advocacy division, why his office signed on to the settlement. He said it was a tough call. But he told me the investigation had gone on for so many years — with SoCalGas fighting the commission every step of the way — that a settlement was the least risky outcome for utility customers.
"There was just a concern that whatever decision came out would be appealed, that there would be appeals of the appeal, and that the resolution would just drag on," he said. "Justice deferred is justice denied."
It's also important, Baker said, to shift California's attention to the longer-term question of phasing out gas appliances.
"How do we start to shrink the whole gas system?" he asked. "I want us to get focusing on that."
It's a question that brings us back to the political brouhaha over gas stoves — and the lessons from Aliso Canyon.
Across the country, clean energy advocates are using whatever ammunition they can find to press the case against natural gas, above and beyond the dangers of the climate crisis — much as they have in Southern California for years, with the Aliso Canyon blowout as Exhibit A of the dangers of the gas system. That's why you've seen so many news stories about the health impacts of cooking with gas, and why politicians aligned with the fossil fuel industry have made gas stoves such a rallying cry.
It's also why gas companies are turning up the heat, enlisting prominent Democrats to make their case to liberals and working to undermine the science linking gas stoves with health problems. SoCalGas pioneered those kinds of tactics, persuading more than 100 cities and counties to endorse "balanced energy solutions" and attempting to cast doubt on indoor air-quality research.
But more recently, the debate over natural gas in Southern California took an interesting turn.
After insisting for years that Aliso Canyon was crucial for supplying power to the L.A. Basin, SoCalGas hinted it might be willing to shut down the storage field, which it values at more than $900 million. The company also began suggesting it's open to widespread electrification, with electric heat pumps replacing gas space and water heaters in most homes.
That change in strategy was made possible by the gas company's embrace of a potentially valuable climate solution.
I'm talking about hydrogen. Last year, SoCalGas proposed Angeles Link, a massive and potentially lucrative pipeline that would bring the clean-burning fuel to the L.A. Basin, supplying power plants, factories and the ports. Gas company President Maryam Brown told me at the time that the project "allows California to dramatically advance its climate and environmental goals."
Most gas utilities haven't proposed anything quite so high profile — but many are starting to move in the same direction.
In Minnesota, CenterPoint Energy is testing a 5% hydrogen blend in the gas it's sending to some homes for heating and cooking. In Northern California, Pacific Gas & Electric is partnering with a startup to build a project that would use lithium-ion batteries and hydrogen fuel cells to help power the wine country city of Calistoga during disruptions on the electric grid.
Hydrogen is controversial, though. And the reasons why were on full display Wednesday at Los Angeles City Council.
Two dozen members of the public weighed in on an $800-million plan to convert the city's largest gas-fired power plant to green hydrogen — some applauding the union jobs the project would create and others warning of serious risks.
Critics from local environmental justice groups, including Communities for a Better Environment and Pacoima Beautiful, urged the council to say no to hydrogen. They noted that although the fuel doesn't produce carbon dioxide, it does generate lung-damaging nitrogen oxide pollution — much more than gas, at least using current technology. They also pointed to the risk of explosions from hydrogen leaks, and to the possibility that the first-of-its-kind project could fail, leaving the city stuck burning gas.
Jasmin Vargas, an organizer with Food and Water Watch, described hydrogen as a "SoCalGas pipe dream" and a "fundamentally racist and inequitable approach to energy" that would result in continued pollution in low-income communities of color.
"And the jobs that everybody's talking about are not clean-energy jobs," Vargas added. "They're displacing the real clean-energy jobs that we could be building an equitable transition away from fossil fuels — the real solution to the climate crisis."
The Los Angeles Department of Water and Power — the nation's largest city-owned electric utility — has argued it needs hydrogen to keep the lights on without natural gas. L.A. has invested heavily in solar power, wind turbines and batteries. But Scattergood and three other local gas plants still provide a lot of electricity — and achieving the city's goal of 100% clean energy by 2035 won't be possible without subbing in a clean-burning fuel at those facilities, DWP officials say.
"We certainly looked at all the different pathways to get to 100%," Jason Rondou, the utility's director of resource planning, told me in a recent interview. "But the study was clear that we needed to have in-basin capacity. There wasn't an alternative."
The City Council ultimately voted 12 to 0 to move forward with the switch to hydrogen at Scattergood Generating Station — but only after approving a separate motion that newly elected councilmembers Traci Park and Katy Young Yaroslavsky said would require DWP officials to more closely examine alternatives, and to more robustly engage with communities near the gas plant.
"Even with the additional oversight, safeguards and engagement I am still very reluctant to vote to move this project forward," Yaroslavsky said Wednesday. "However, I am willing to support allowing the process to move to the next stage so that we can all collectively gather more information and understand its risks and its alternatives."
SoCalGas spokesperson Chris Gilbride told me via email that company officials "have not been engaged, and are currently not engaged, on the Scattergood project." But it's clear the hydrogen conversion could be a boon for SoCalGas, fueling demand for the company's proposed Angeles Link pipeline and potentially leading to more widespread use of hydrogen.
There's a lot going on here — fierce disagreement over the best replacements for natural gas, political sparring between the fossil fuel industry and climate advocates, and deeply personal decisions over how you'll cook dinner.
It's messy, but it's the reality we face as the world heats up. Gas burned in homes and commercial businesses accounts for 10% of all U.S. carbon dioxide emissions from fossil fuel combustion. Gas also supplied 38% of America's electricity last year.
One way or another, we'll need to deal with this problem to avoid a future of worsening heat, wildfires, storms and drought.
And in California, there's another complicating factor: the recent run of high natural gas prices, which has led to eye-popping utility bills. It's a challenge that has led SoCalGas — and also the Public Utilities Commission's consumer advocacy division — to propose increasing storage capacity at Aliso Canyon, so there's more gas in reserve in Los Angeles the next time market prices get out of whack. Storage capacity at Aliso has been limited for safety reasons ever since the blowout.
That kind of talk is supremely frustrating for state Sen. Henry Stern (D-Los Angeles), who represents the community surrounding Aliso Canyon and has worked to get the storage field shut down. He told me the utilities commission and other state agencies need to do more to help Angelenos switch to electric appliances, and to otherwise reduce reliance on natural gas.
"We're just chasing crises here, and everyone gets nervous," he said.
And as for the $610-million settlement between SoCalGas and the state? It's still unclear when or if the utilities commission will vote on it. Commission spokesperson Terrie Prosper declined my request to interview the agency's Safety and Enforcement Division about it, telling me via email that the division "would like the proposed settlement agreement to speak for itself."
To Stern, it's not a bad deal. But he'd like it better if SoCalGas would cooperate with his efforts to quickly shut down Aliso.
"I don't care about the money," he said. "I care about their changing their behavior."
On that note, here's what else is happening around the West:
THE NATURAL GAS BROUHAHA
The Washington Post profiled Richard L. Trumka Jr., the son of the late labor icon whose comments on banning gas stoves set off a national uproar. Here's Maxine Joselow's story on Trumka, a member of the Consumer Product Safety Commission who badly wants to leave a safer, healthier world for his children. And even though the commission has backed away from talk of a gas stove ban, another Biden administration agency is proposing the first efficiency rules for stoves and ovens, which could take at least some gas appliances off the market if finalized. Details here from Bloomberg's Ari Natter.
The California Public Utilities Commission is expediting "climate credits" on utility bills for many Californians, to help offset the recent surge in natural gas prices. The Times' Terry Castleman wrote about that decision — and about Southern California Gas Co.'s announcement that gas prices will be down 68% this month compared to January, although still higher than usual for this time of year. Alas, the price pain isn't over — even as gas bills begin to drop back down, the recent price spikes could start showing up in electricity bills this summer, because we burn so much gas for electricity, Terry reported. He also noted that executives at SoCalGas parent company Sempra Energy have seen huge raises in recent years.
Was the gas price surge a result of simple supply and demand, or were more nefarious forces at play? That's not yet clear, but Gov. Gavin Newsom has asked the federal government to "focus its investigatory resources on assessing whether market manipulation, anticompetitive behavior or other anomalous activities are driving these ongoing elevated prices in the Western gas markets." Here's the story, once again from Terry Castleman. If your latest gas bill was more expensive than usual, The Times wants to hear from you — please fill out this form, and a reporter may get in touch with you to learn more.
Interested in going all-electric in your home? The good folks at Canary Media have a comprehensive guide, full of advice and real talk about the challenges we'll need to overcome. The federal rebates for electric appliances in President Biden's climate bill should help — but they likely won't be available until 2024, as Bloomberg's Todd Woody explains. And if you're worried about one of the fossil fuel industry's main knocks against electric heat pumps — that they don't work well in cold places — check out this story by the Washington Post's Anna Phillips about Maine, where nearly 1 in 5 households have installed heat pumps.
Another key piece of the natural gas debate is liquefied natural gas, or LNG — a fuel that Sempra Energy and other U.S. companies are increasingly sending overseas in large quantities. Jeffrey Ball wrote an incredible deep dive for Canary Media exploring claims by LNG exporters that their gas is "low carbon" — and the many ways those claims can be misleading at best and dangerous at worst. Sempra, meanwhile, just struck a 20-year deal to supply LNG to Poland, Reuters reports.
Eugene just became the first city in Oregon to ban gas in most new homes. Details here from KLCC's Nathan Wilk.
ONE MORE THING
In my favorite energy story this week, the Walt Disney Co. could lose the right to build a nuclear power plant in Florida — but retain the right to build more solar projects. That would be one result of a new bill in the Florida Legislature meant to claw back some of Walt Disney World's self-governing privileges, a top priority for Gov. Ron DeSantis.
I doubt Disney would ever build a nuke. But it does have some solar projects — including one shaped like Mickey Mouse ears.
That's all for today. We'll be back in your inbox on Tuesday. If you enjoyed this newsletter, or previous editions, please consider forwarding it to your friends and colleagues. For more climate and environment news, follow @Sammy_Roth on Twitter.
Toward a more sustainable California
Get Boiling Point, our newsletter exploring climate change, energy and the environment, and become part of the conversation — and the solution.
You may occasionally receive promotional content from the Los Angeles Times.