On the road with Ford CEO Jim Farley, talking up the company's EV future
This story originally published in Boiling Point, a weekly newsletter about climate change and the environment. Sign up here to get it in your inbox.
Hi, I'm Russ Mitchell. I write about electric vehicles for the Los Angeles Times, and I'm filling in today for Sammy Roth.
Jim Farley invited me along for a ride in his shiny new red Ford F-150 Lightning pickup truck. All electric! We'd cruise down Interstate 5 from Harris Ranch to Bakersfield. He'd drive, I'd ride shotgun. We'd chat.
I said yeah. Not only because Farley is chief executive at Ford Motor Co., but also for my own enjoyment. Unlike most corporate chief executives — at my advanced age, I've met many — Farley talks like a real person, and he's fun to be around. (Our road trip last month came as the United Auto Workers were threatening to strike Detroit automakers.)
Fun — and a drive for success — runs in the Farley family, he told me. Check out his photo. Look familiar? If not, you'll smack your head when I tell you — Jim Farley's cousin is late comedian Chris Farley. They were close. Where Chris directed his energy toward hilarious physical comedy, Jim aims his at cars and trucks.
But the primary purpose of this trip, for me, was to gather detail about how el jefe de Ford will guide the company through the most trying period for carmakers since the early days of the automotive industry.
Countries around the world are requiring car companies to sell electric vehicles in increasing numbers until internal combustion cars are phased out. Europe and China are taking the lead — and, in the United States, California is out front.
If you're a car company that wants to sell in the Golden State, you're under state government orders: Sell more electric cars each year until 2035, when all new sales of gasoline and diesel passenger vehicles will be banned. If you don't, you face big financial fines. Several states have issued or plan to issue similar orders.
That creates difficult and expensive challenges for all the world's carmakers. Difficult, because they've been doing things one way for a century, building combustion cars, and now must adapt to an electric and digital world. Expensive because they'll be sinking hundreds of billions of dollars into the effort.
We'd just taken off from Harris Ranch, where Farley charged up his truck after driving east from Silicon Valley on a road trip to meet with dealers and customers, and to chat up car owners at charging stations to hear their suggestions and listen to their tales of woe.
Farley, 61, was accompanied by his teenage son, Jameson, who sat in back, laser-focused on his phone screen like a normal 16-year-old. After ditching the reporter, the two would head to Las Vegas.
"Road trips are kind of spiritual for me," Farley said. His first was a secret cross-country drive from his parents' Santa Monica home before he had a driver's license. "I believe road trips are kind of a coming of age thing."
The F-150 Lightning is the world's first all-electric mass-market pickup truck, the latest evolution in the F-150 line — the best-selling pickup in America for 46 years straight.. Launched in 1975, it represents "the tip of the spear" in Ford's EV strategy, Farley said.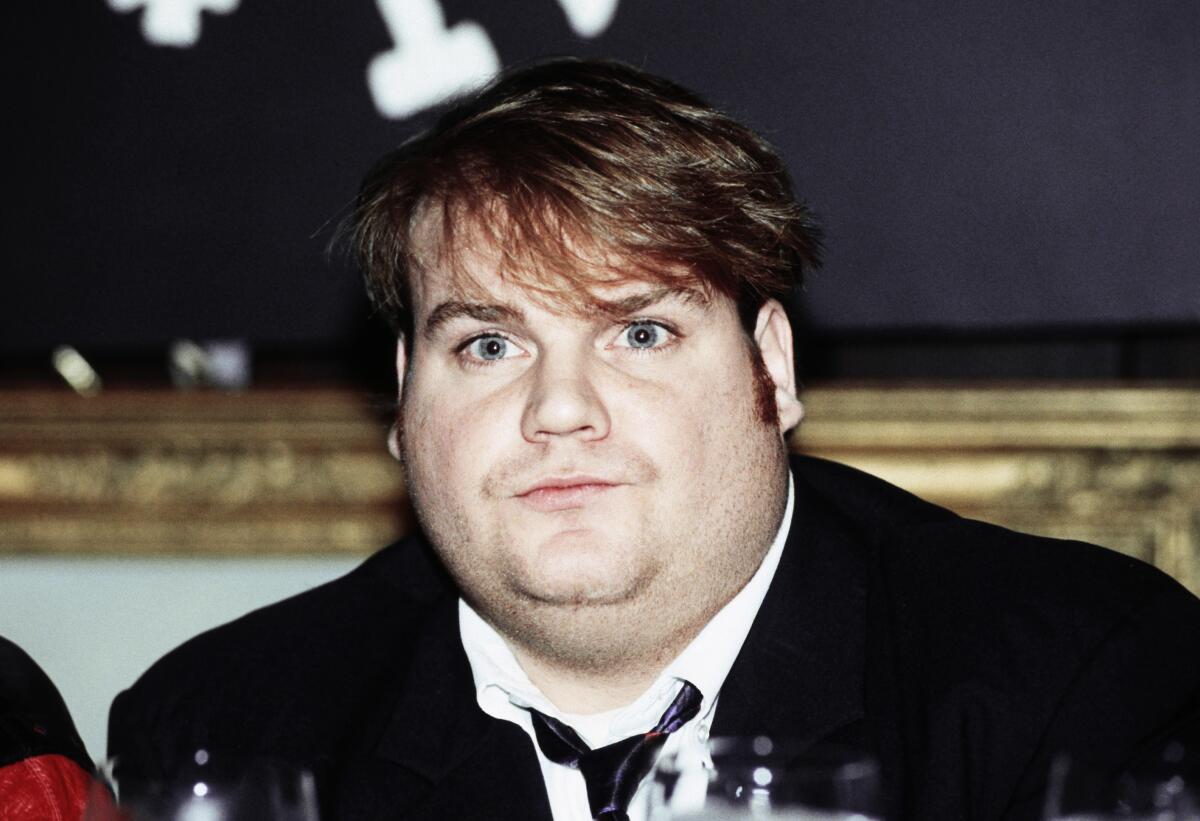 The company has no immediate plans to give up yet on other powertrains — gasoline, diesel, gas-electric hybrids.
Although carmakers are required to sell new electric passenger vehicles in California, no one's required to buy them. Picking the right customers to target is crucial to ultimate success.
For Ford, right now, that's commercial customers, businesses large and small, who use motor vehicles for work. That might be the single proprietor of a three-employee electric repair service, a yard work crew or, say, the Vestas Wind Farm in Solano County with its fleet of 300 Lightning pickups. Commercial vans, which are quickly going electric, also key to Farley's plan.
Business customers make better early EV adopters than the average car buyer, Farley believes, because they care more about total cost of ownership than about higher upfront price. With far fewer moving parts, and highly reliable electric motors, repair and maintenance costs can be significantly lower.
And for many commercial buyers, range isn't the issue it might be for families who travel long distance. Most businesses operate within a relatively small radius, many with depots that accommodate charging overnight.
Not that Ford will snub the suburbanites or the quasi-country folk who rarely use the pickup bed but like having such a vehicle in their driveway. Far from it. This is America, and those customers represent a big portion of F-150 sales. Farley even thinks the Lightning will appeal to the pickup averse: "Customers who have never bought a pickup maybe want to buy one now because it will be socially acceptable, if it's zero emission."
Chevy and Ram top out the big three pickup makers. Ford has a head start in pickup EVs. As for Tesla, Farley doesn't see the upcoming Cybertruck as a direct competitor.
"I think that the Cybertruck will be very attractive to a specific group of people," he said. One advantage of its market entry: "If it expands the aperture of what a pickup truck should look like, that's all good," he said, especially as aerodynamics become more important to expanding EV range. "I mean, I want people to look at pickup trucks and go 'oh, they don't have to look just like what I'm used to.' "
Just selling cars and trucks isn't enough for Farley, though.
"This is not an EV revolution. This is a digital shift to a digital product," he said. Every car company is trying to figure out how to profit as dashboards turn into iPhones on wheels, and what kind of subscriptions they can sell. That's not just new revenue but carries far higher profit margins than vehicles alone.
Farley thinks most carmakers are going about it the wrong way, putting too much emphasis on selling what comes with smartphones already.
"Companies are like, 'We're taking Apple out of the interiors and they're going to charge like a fee,' " he said. "That doesn't make sense. They're going to charge you extra for what you're already paying Apple, or what you're paying for the Los Angeles Times — I don't think we have the right to charge unless the data is coming off the vehicle itself."
So how do you make money from data? With the right data, easy to find and useful to the customer, there's plenty of opportunity, Farley believes — especially for commercial customers. Ford already claims 450,000 subscribers to its new Ford Pro productivity software, which helps business owners manage their fleets — informing tasks such as charging vehicles, monitoring battery health and even something as broad as management of their employees.
"You can limit the speed of a vehicle, or maybe someone's got 10 trucks and they're in the oil patch and they tell their employees, 'You can take your truck home, but you can't use it on the weekend.' But they can police that with our software, just turn the truck off."
In model year 2025, Ford plans to introduce a totally revamped EV platform, including over-the-air instant software updates on par or exceeding Tesla's. Tesla pioneered that feature, and it is a key element in its market success. Thus far, no other automaker has matched it.
Ford is also chasing subscription revenue for its driver-assist product, Blue Cruise, which competes with Tesla's Autopilot for partially automated highway driving but, in Ford's case, comes with a sophisticated driver monitoring system to make sure human drivers aren't abusing the system. Industry experts say Tesla's monitoring system is crude by comparison.
For safety's sake, Blue Cruise operates on ramp to off ramp only on major highways. Eventually, Ford plans to offer a fully automated version of Blue Cruise for highway driving, leaving drivers and passengers free to do other things.
Getting screen-based controls for all these new features to operate seamlessly is a trick at which most automakers have flopped. Market researcher J.D. Power says that most of the reported decline in initial new car quality is blamed on the hard-to-fathom interface with dashboard screens and other technology doo-dads that come with more expensive option packages.
Ford is ripping up its current user interface and coming up with a new one, with ease of use top of mind. That means an entire new operating system, new electronic networking and semiconductor components, and a far better feel for ergonomic design.
What makes Ford Motor Co. of Dearborn, Mich., think it can succeed at that? In large part, Farley said, because Ford has Doug Field.
Field is chief of electric vehicles and digital systems at Ford. He happens to be a Silicon Valley legend: vice president of product design and Mac hardware engineering at Apple; senior vice president of engineering at Tesla; back to Apple as head of the Special Product Group until he left for Ford in 2021. Way back when, in 1987, Field took his first big job as a development engineer at Ford.
When Farley became Ford CEO in 2020, he started asking around for the best engineer with a track record of accomplishment and with deep knowledge of both electric vehicle components and software for automotive and mobile applications.
"The same name came up, again and again," Farley said. It took eight months, but Field agreed to move from Apple to Ford in 2021.
"Doug's been a super super catalyst in our company," Farley said. His hiring "was a breakthrough moment. We'll see if it works or not, but we bet on each other, really."
Field was also able to attract other top talent, including Alan Clarke, a 12-year Tesla veteran who headed new programs engineering, and, just last month, Apple exec Peter Stern, who'd overseen services such as Apple TV+ and iCloud.
To Farley, "it doesn't matter if you have armies of good people. It's better to have a few fantastic people, and that's what a lot of car companies don't get right."
Farley didn't strike me as overconfident. He knows he's taking huge risks. He also knows the only way to succeed in the auto industry in the early 21st century is to take big risks — smart ones.
Ultimately, he said he's optimistic.
"This is the first in a nine-inning game," he said. "I think it's all going to work out. If the customers want it, it will work out."
ONE MORE THING
Check out our electric vehicle buying guide, which covers what kind of car to buy — or not buy — if reducing your carbon footprint is your top priority.
We'll be back in your inbox on Tuesday. To view this newsletter in your web browser, click here. For more climate and environment news, follow me on Twitter at @Russ1Mitchell — and @Sammy_Roth, the regular author of Boiling Point, who will be back soon.
Toward a more sustainable California
Get Boiling Point, our newsletter exploring climate change, energy and the environment, and become part of the conversation — and the solution.
You may occasionally receive promotional content from the Los Angeles Times.