Bruno Mars, Queen Elizabeth among 2014 Headwear Hall of Fame inductees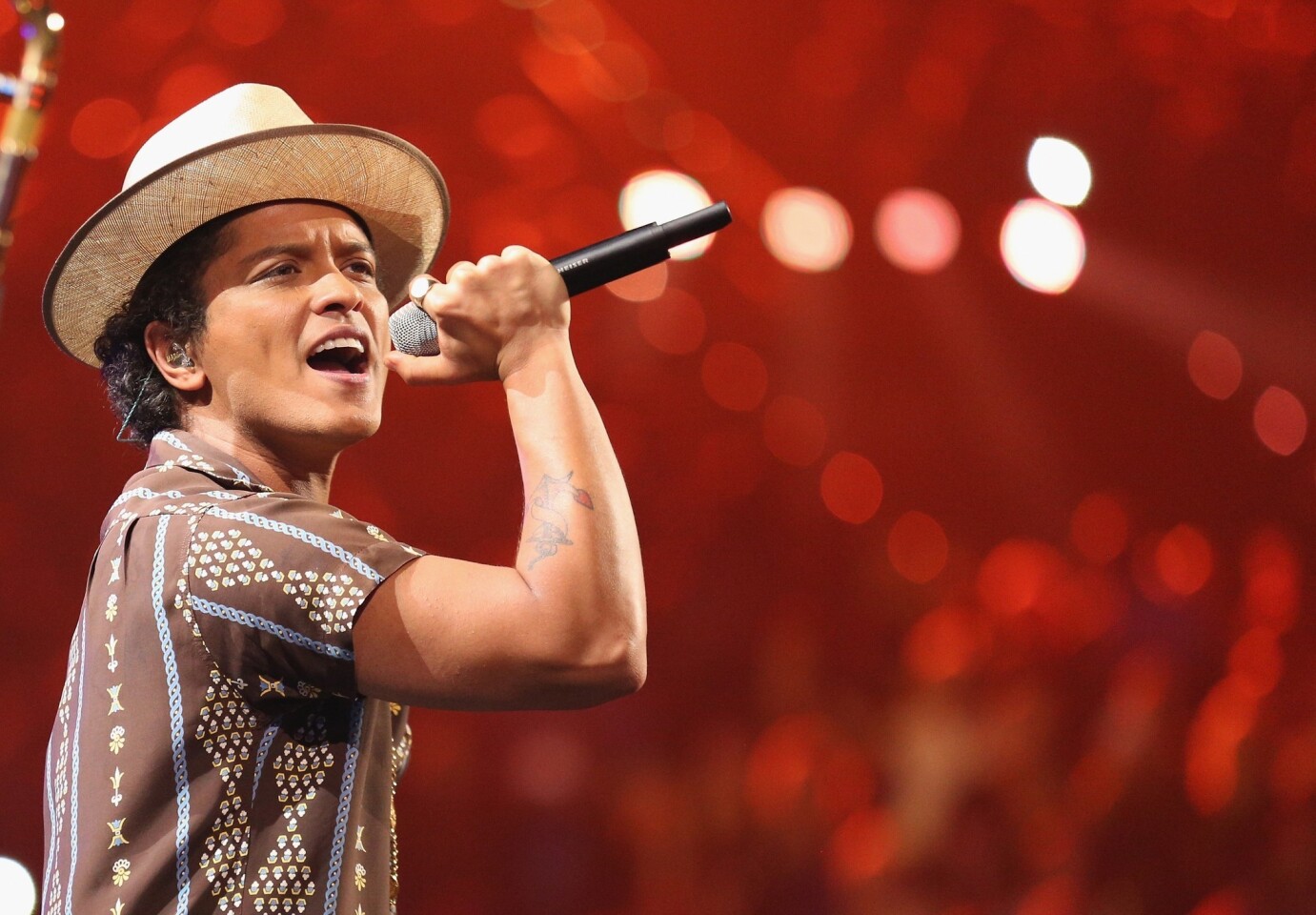 Singer Bruno Mars, shown performing during the iHeartRadio Music Festival at the MGM Grand in Las Vegas in September, is among the 2014 Headwear Hall of Fame inductees.
(Rich Polk / Getty Images for Clear Channel)
Britain's Queen Elizabeth II, shown attending a ceremony at Windsor Castle in Berkshire, England, in 2009, is among the 2014 Headwear Hall of Fame inductees.
(Shaun Curry / AFP/Getty Images)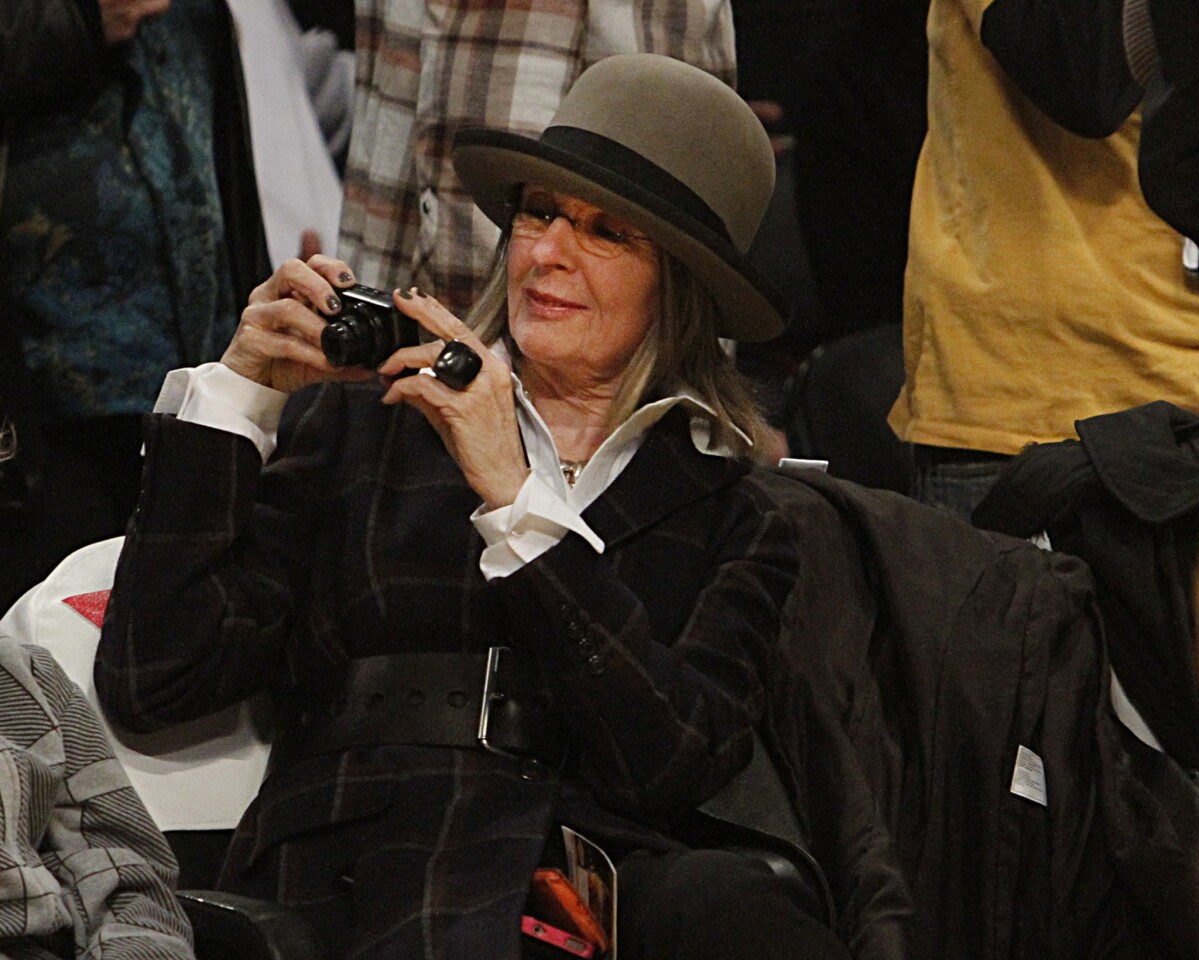 Actress Diane Keaton, shown at a basketball game at downtown L.A.'s Staples Center, is among the 2014 Headwear Hall of Fame inductees.
(Lawrence K. Ho / Los Angeles Times)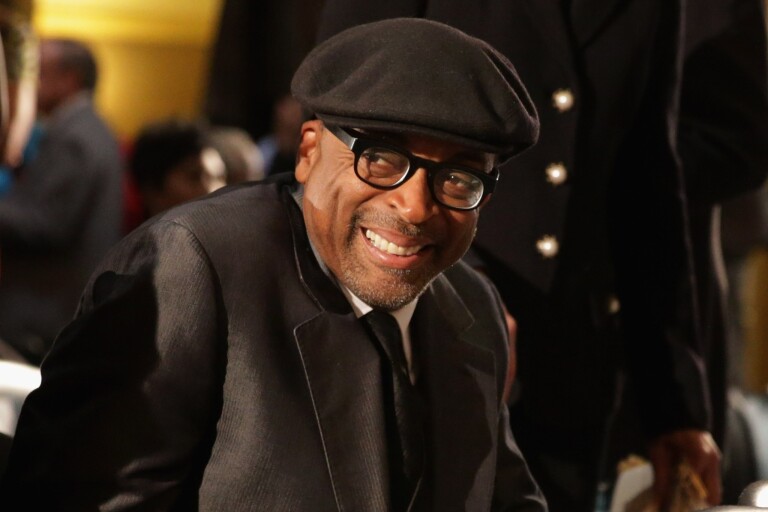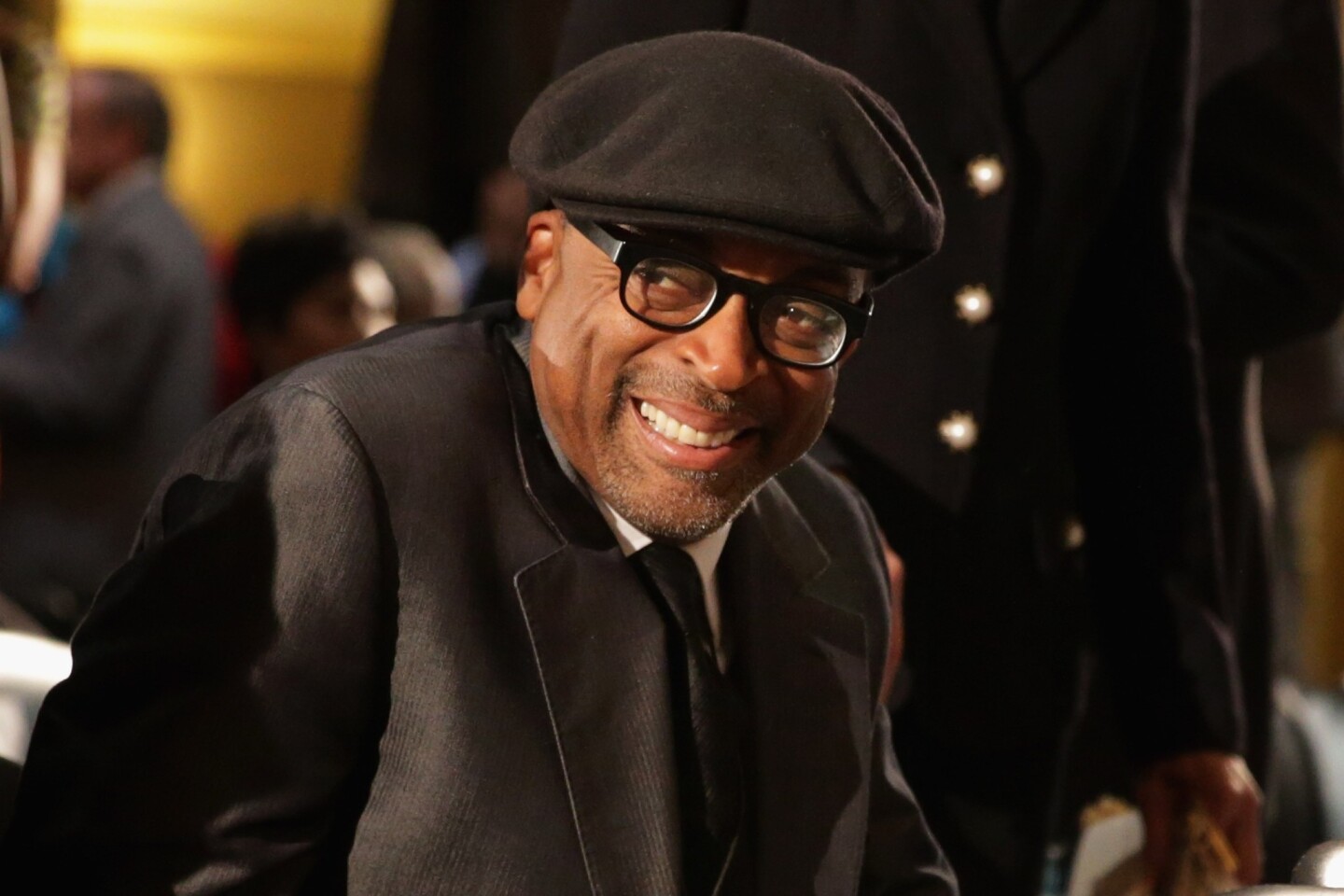 Movie director Spike Lee, shown at a ceremony at the U.S. Capitol to posthumously award the Congressional Gold Medal to the four young girls killed in the 16th Street Baptist Church bombing in 1963, is among the 2014 Headwear Hall of Fame inductees.
(Chip Somodevilla / Getty Images)
Singer Elton John, left, shown performing with French singer France Gall at the Palais des Sports concert hall in Paris in 1982, is among the 2014 Headwear Hall of Fame inductees.
(Philippe Wojazer / AFP/Getty Images)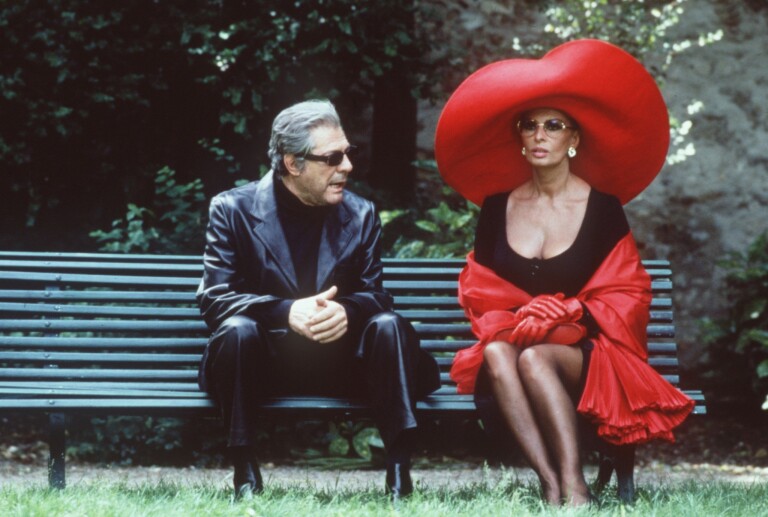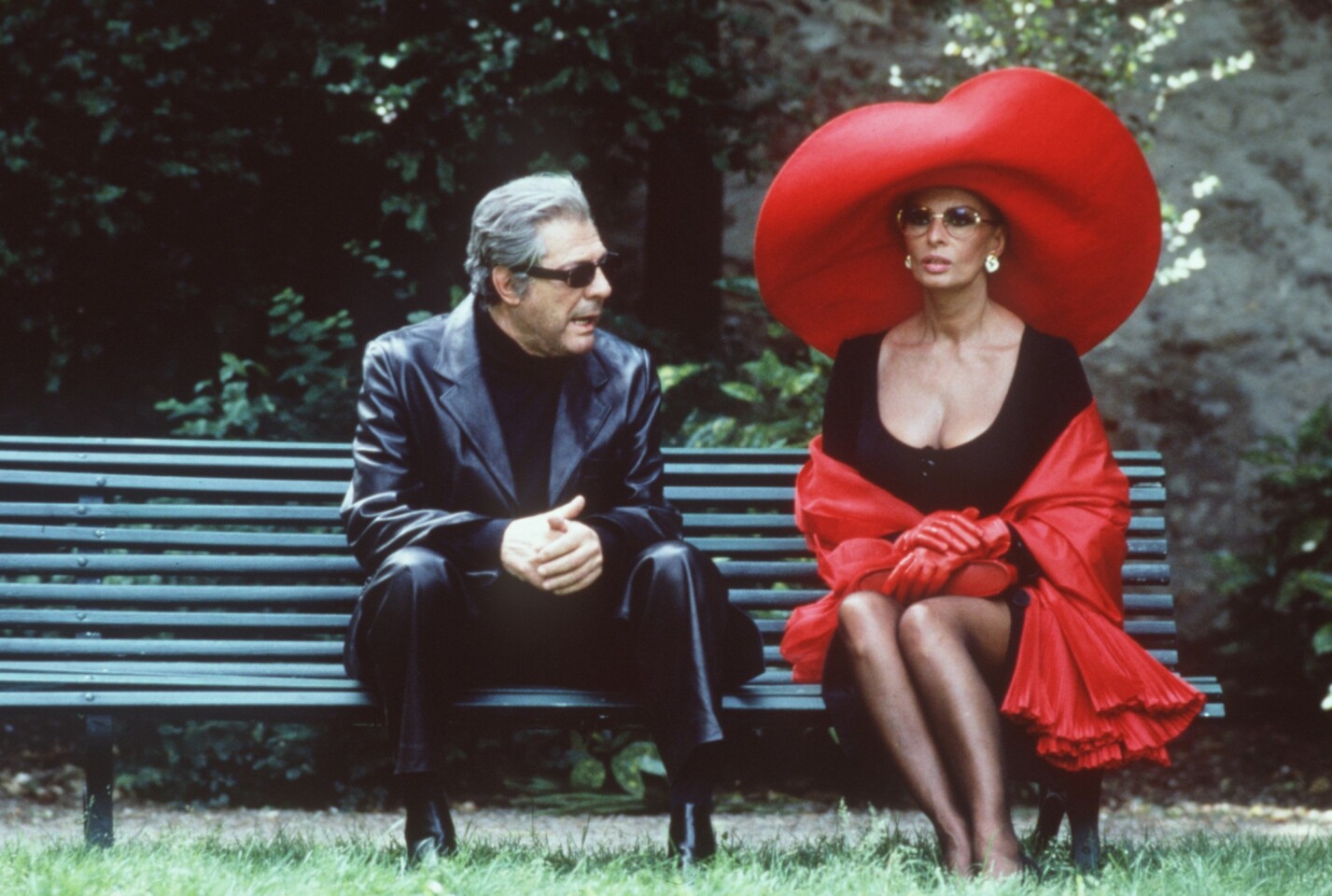 Marcello Mastroianni, left, and Sophia Loren appear in a scene from Robert Altman's film "Ready to Wear." Loren is is among the 2014 Headwear Hall of Fame inductees.
(E. Georges / Miramax)
Crooner Bruno Mars and monarch Queen Elizabeth II will be among the high-profile hat wearers inducted into the Headwear Hall of Fame in 2014.
Other celebrity headgear aficionados to be inducted alongside them at an April 2014 gala in New York City are Diane Keaton, Elton John, Sophia Loren and Spike Lee.
Now in its sixth year, the Hall of Fame was created by the Headwear Assn., a 105-year-old trade group whose stated mission is "to promote hats and the headwear industry throughout the world, and to foster goodwill and fellowship among those engaged in the headwear industry."
The six inductees were chosen by the association's board of directors, winnowed from a group of 50 nominees put forth by its members. In announcing this year's cream of the hat-wearing crop, Headwear Assn. President Todd Gardner said his organization tries "to select honorees that are known for their signature style, which of course includes wearing a wide variety of hats."
The class of 2014 will bring the total number of Headwear Hall of Famers to 36. Previous inductees include Cary Grant, Tom Waits, Hugh Jackman, Rachel Zoe, Nicole Kidman and Josephine Baker (inducted in 2013); Fred Astaire, LL Cool J, Kid Rock, Victoria Beckham, Lady Gaga, Marlene Dietrich (inducted in 2012); Carlos Santana, Payne Stewart, Ne-Yo, Cameron Diaz, Aretha Franklin and Gwen Stefani (inducted in 2011) and Frank Sinatra, Brad Pitt, Humphrey Bogart, Audrey Hepburn, Sarah Jessica Parker and Jennifer Lopez (inducted in 2010).
The inaugural class of the Headwear Hall of Fame, inducted in 2009, featured such lid-loving luminaries as Samuel L. Jackson, Johnny Depp, Vince Lombardi, Jackie Kennedy, Madonna and Princess Diana.
The formal induction of the newest honorees will take place at the association's 106th gala event at the Central Park Boathouse on April 24, 2014, which is open to anyone in the fashion and headwear industry.
ALSO:
Local hatter crafts Jesus hat for 'Yeezus' tour
The Golden State goes big at 2013 World Beard & Moustache Championships
The hierarchy of hats: A Q & A with 'The Adjustment Bureau's' costume designer
---