Concept Los Angeles standouts include Jen Awad, Camelia Skikos
Designs from the Camilla Skikos x Whichkim collection at L.A. Fashion Week.
(Skikos)
Camilla Skikos x Whichkim
(Skikos)
Camilla Skikos x Whichkim
(Skikos)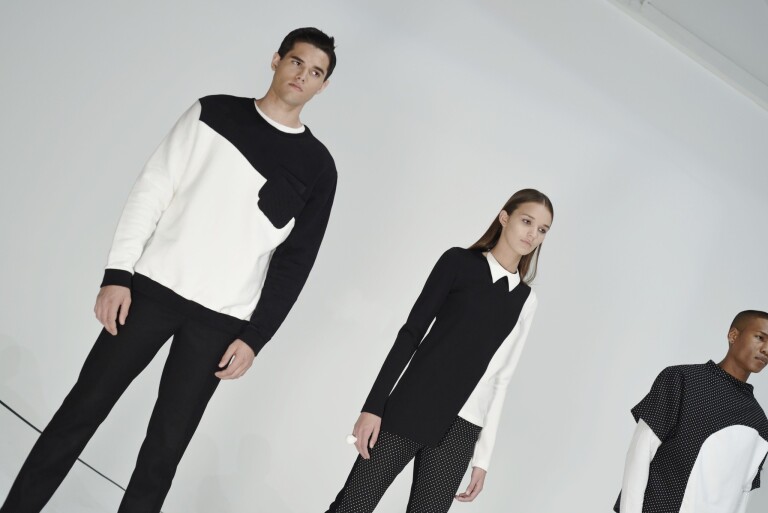 Camilla Skikos x Whichkim
(Skikos)
Camilla Skikos x Whichkim
(Skikos)
Camilla Skikos x Whichkim
(Skikos)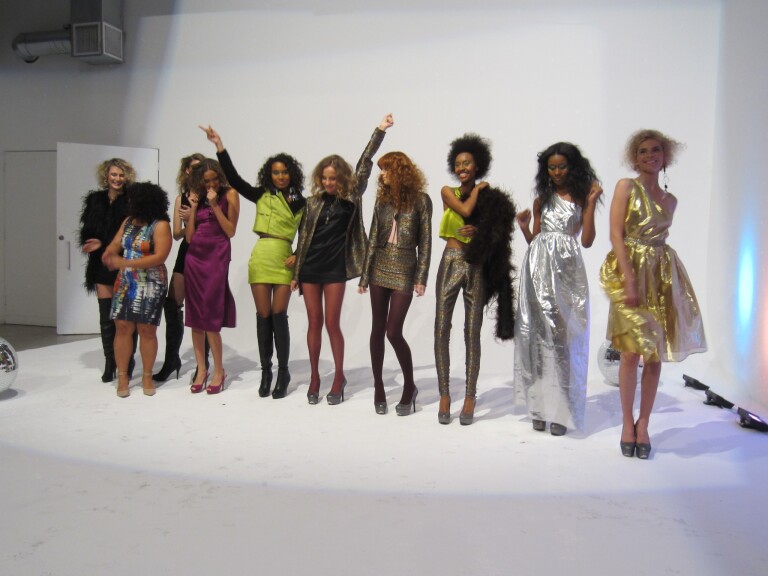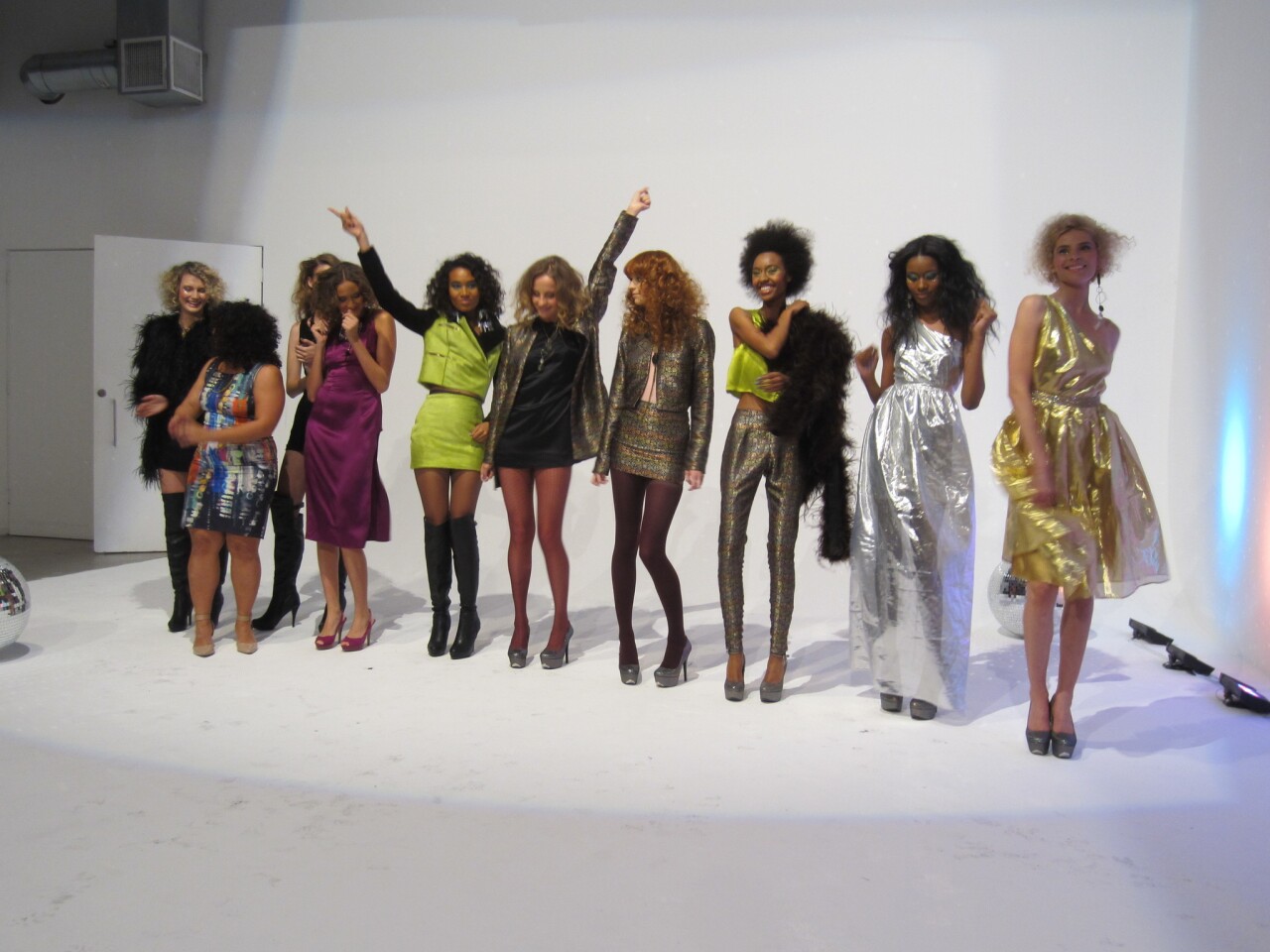 Designs from the Jen Awad collection at L.A. Fashion Week.
(Adam Tschorn / Los Angeles Times)
Jen Awad
(Adam Tschorn / Los Angeles Times)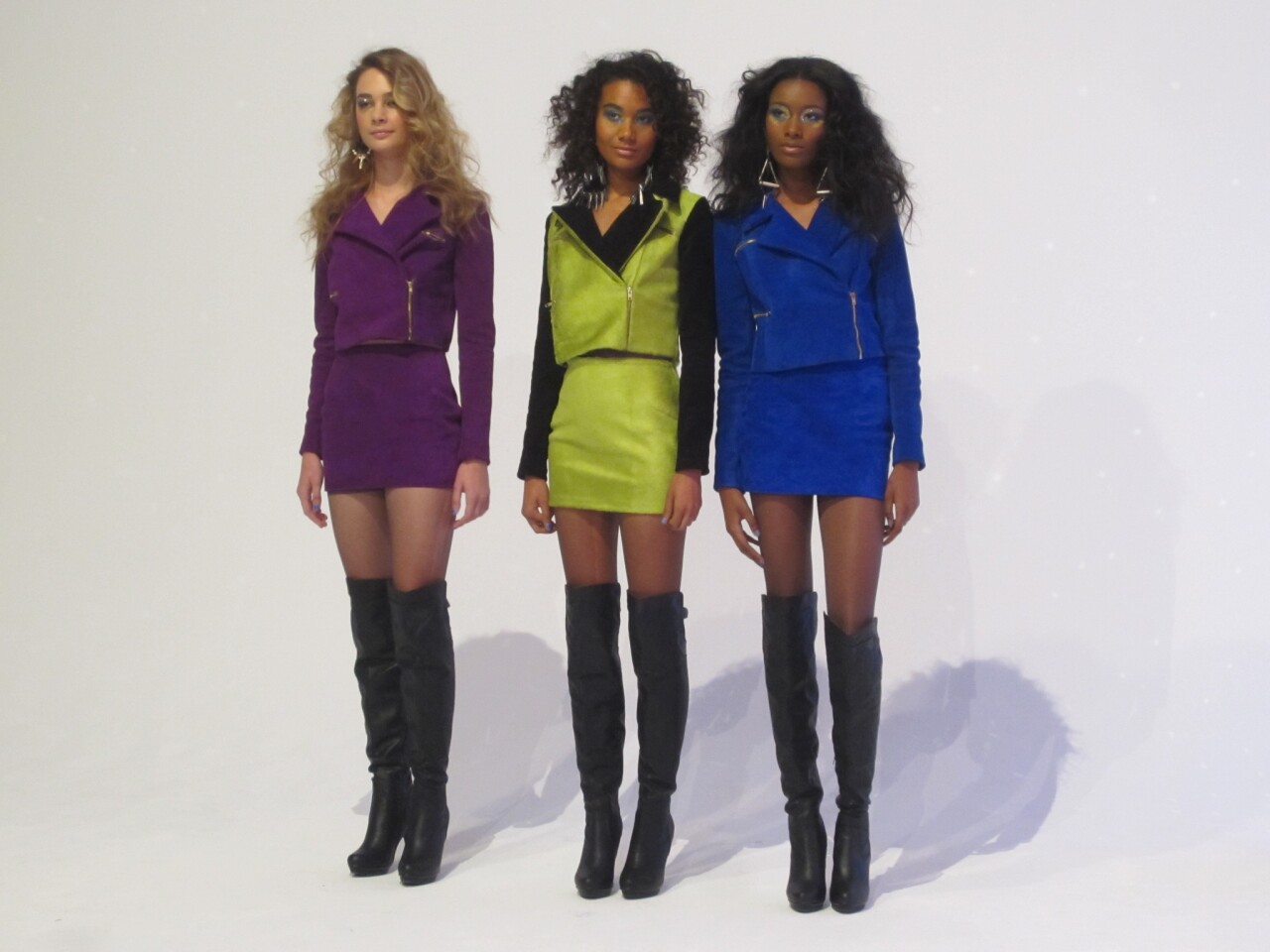 Jen Awad
(Adam Tschorn / Los Angeles Times)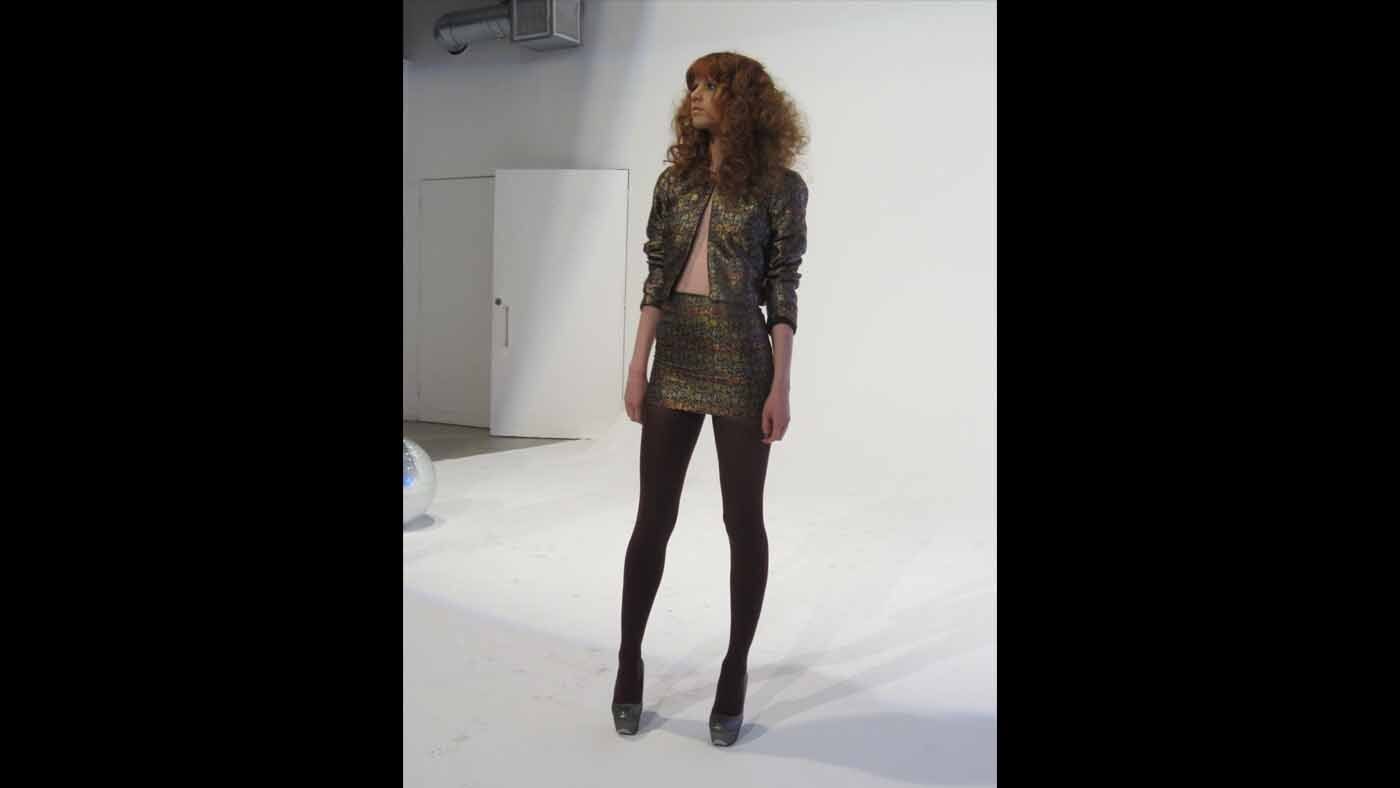 Jen Awad
(Adam Tschorn / Los Angeles Times)
Los Angeles Fashion Week kicked off Saturday with a modest, five-presentation slate from Concept Los Angeles that showcased a couple of standout fall and winter 2015 collections -- and a new app that could potentially shake up the fashion photography game.
One of the noteworthy collections was Jen Awad's "Dream Electric" collection, a disco-flavored romp that included a pair of mirror balls on the floor and a range of relatively straightforward pieces on the models -- midriff-baring sleeveless tops and short skirts in black paired with over-the-knee boots, double-breasted zip-up motorcycle jackets in lime green, electric blue and deep purple, silky sleeveless shift dresses so thigh-skimming they might violate the decency code if a model raised her arms too quickly, longer versions with dead-sexy double leg slits that climbed as high as the hip bones, shaggy vests and a handful of pieces in a floral metallic pattern including jackets, tops, mini-dresses, skinny trousers and skirts. The presentation closed with a couple of one-shoulder semi-opaque metallic dresses, a cocktail-length version in gold and a floor-length silver number.
We've been attending Awad's shows and presentations since she first started showing at the various incarnations of Los Angeles Fashion Week seven years ago, and, while efforts at mounting an organized, cohesive slate of shows that does the city's fashion design community justice have been hit or miss, Awad's skill has been on a steady upward trajectory.
The designer's mother, who was sitting next to me during the presentation, whispered: "She has always loved disco," and Awad's love of the late '70s music trend - and the style that came with it - was evident in the end product.
The other collection that made an impression was presented by Camelia Skikos, a Bay Area designer who was part of the Concept lineup a year ago and returns this season with a collection presented in collaboration with the South Korean menswear label Whichkim, with Skikos designing the women's pieces and Whichkim's designer Dahae Kim creating the men's looks.
Inspired by artist Victor Vaserely (known to some as the grandfather of the op art movement), both sides of the collection played with the notion of duality; black and white color blocking, some pieces bisected by sharp angles, others bearing wide, lazy, semicircles and still others serving up white polka dots on a black background.
That notion of duality extended into the silhouette as well with the puffy outer sleeves of zip-front varsity jackets forming graceful shoulder-to-hip arcs with capelets and even the shoulders of some short-sleeve shirts forming neat and tidy little triangles.
One of the Skikos' sponsors for the presentation was a San Francisco based company called Fyusion Inc. whose CEO, Radu Rusu, knows the designer because they're fellow Romanian ex-pats living in the Bay Area. In between presentations, Rusu demonstrated a new app -- barely 2 months old -- called Fyuse, that adds a new dimension (almost literally) to smartphone photography in a way that has serious implications for anyone trying to capture the way clothes look on a live model.
Once launched, Fyuse (available on iOS and Android) works a lot like taking a panoramic photo with an iPhone: you press the button and move the device slowly. But instead of sweeping it widely at the horizon, you use it to slowly circle the subject of the photograph (in this case a model wearing a look from Skikos' collection). When finished, the program goes into "rendering" mode which, to the naked eye looks like all kinds of points and straight lines being drawn and redrawn over the photo. Seconds later, a new kind of 3-D image appears on screen.
At first it's indistinguishable from any of the other millions of cellphone photos taken every single day -- until you tilt or swivel the phone and the actual point of view of the image itself moves in concert. A simple twist of the wrist 180 degrees, for example, will take the viewpoint 180 degrees as well as if the viewers themselves had walked around the model while keeping their gazes focused on them the whole time.
"We saw that there were photographs and there was video," Rusu told us about the development of the app, "and while video manipulates an image through time, there was nothing to manipulate an image through space."
With Fyuse there are myriad applications beyond fashion of course, from taking mind-boggling baby pictures (Rusu has a bunch of these on his own phone) to trippy shots of tall buildings (it works on a vertical axis too) like the "full-body" shots of the Eiffel Tower some early adopters have been posting from Paris.
But in an era where the beauty of fashion has been flattened by the ubiquity of the smooth-faced slabs of smartphone technology, we're guessing the added dimension that Fysue brings to the table will end up being pretty popular.
For the latest in fashion and style news, follow me @ARTschorn
---