Duchess of Cambridge returns from 'maternity leave'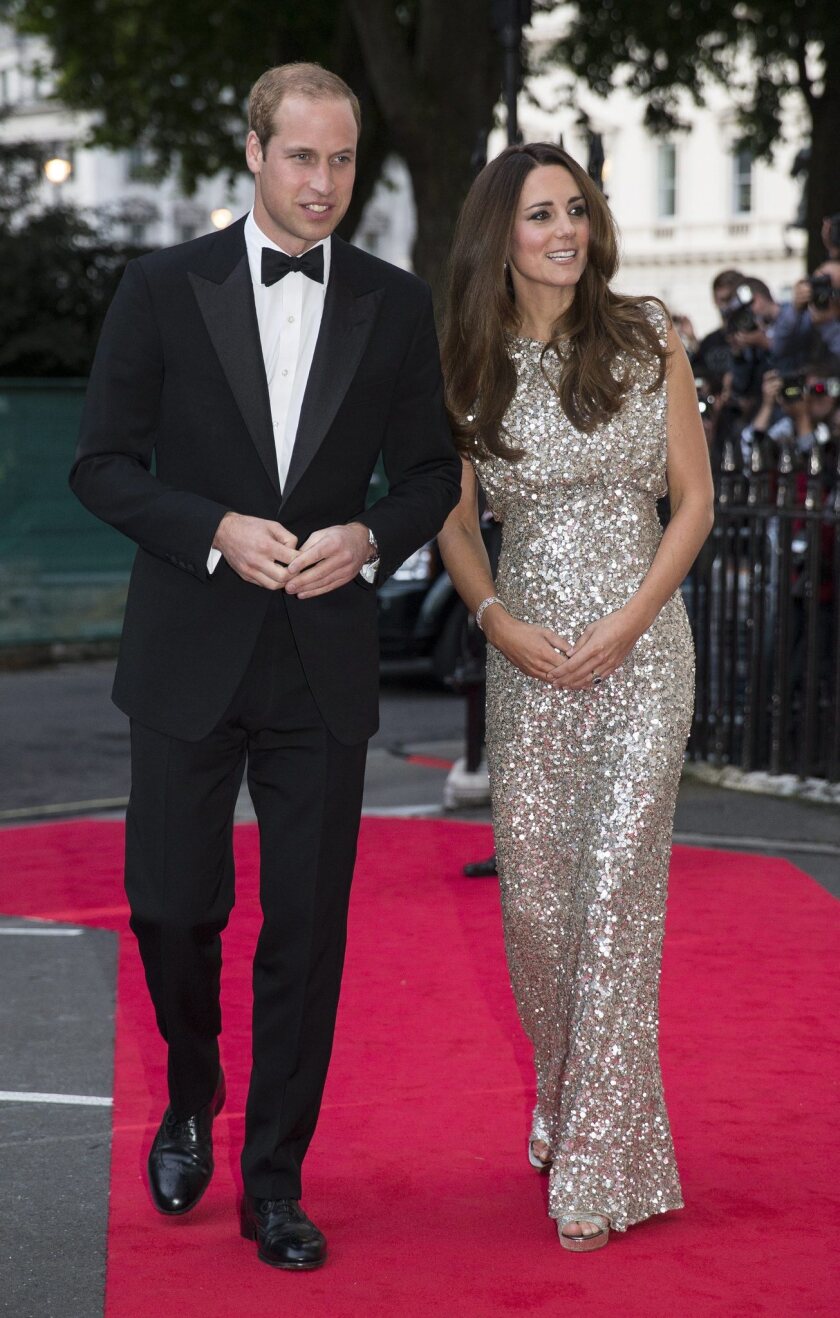 The Duchess of Cambridge's "maternity leave" is officially over.
The former Kate Middleton stopped making official public appearances in June after attending the Trooping of the Colour in honor of Queen Elizabeth II's birthday along with other members of the British royal family. Then she dropped out of sight while awaiting the birth of her first child.
Since Prince George was born in July, the Duchess has been photographed leaving the hospital and posed later with the baby and husband Prince William for an informal family portrait. And she unexpectedly showed up with Prince William to start the Anglesey Ring O' Fire ultra-marathon in August.
But Thursday night she was back on the red carpet in an official capacity, accompanying Prince William to the Tusk Conservation Awards.
She wore a glittery and form-fitting Jenny Packham gown.
And she looked more than ready to get back to work.
ALSO:
Dress worn by duchess in family portrait sells out
Duchess wears Jenny Packham home from hospital
Duchess of Cambridge wears jegging only weeks after childbirth
---