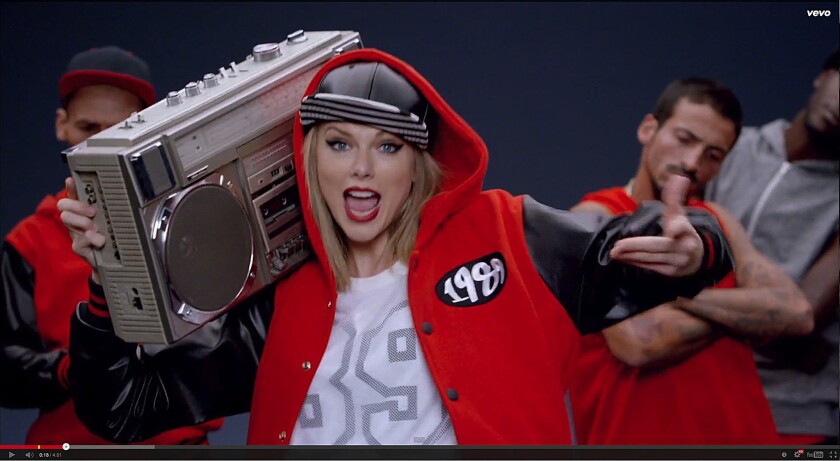 We just received word from the pro-chapeaux folks over at the Headwear Assn. (THA) that votes may now be cast for their annually bestowed honorific of "hat person of the year."
THA members suggested some 60 hat-wearing celebrities for the sixth annual honor, with the group's board winnowing the field to just six candidates: Jessica Alba, Taylor Swift, Rihanna, Bruno Mars, Justin Timberlake and "Today" weatherman Al Roker.
In a departure from previous seasons, in which votes were cast through the organization's Facebook page, the voting is now being conducted through a dedicated page -- hatperson.wecanvote.org -- and will remain open for a month. (As added incentive, it's also set up so that you can register for a free hat giveaway.)
The winner will be honored at the trade group's 107th annual gala event in New York City on April 16, which has previously announced plans to induct Pharrell Williams, Joan Collins, Tim McGraw, Alicia Keyes, Cara Delevigne and Sean Connery into its Headwear Hall of Fame.
Previous "hat person of the year" honorees include Pharrell Williams (2014), Kate Moss (2013), Kate Middleton (2012), Johnny Depp (2011) and Brad Pitt (2010).
While it's still anyone's race to win (voting continues through Feb. 19), at the time of this post the early leader -- by a single vote -- is Al Roker with Taylor Swift and Jessica Alba tied for second just a stingy brim behind.
For the latest in fashion and style news, follow me @ARTschorn
---