New York Fashion Week fall 2013: Alexander Wang review
Alexander Wang - fall 2013
(Brian Ach / Getty Images)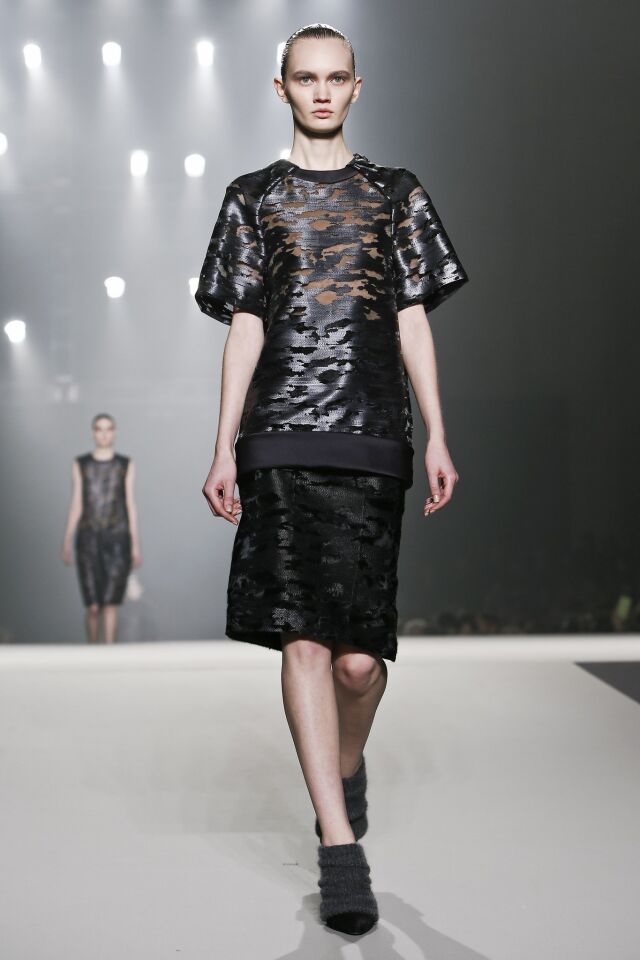 Alexander Wang - fall 2013
(Brian Ach / Getty Images)
Alexander Wang - fall 2013
(Brian Ach / Getty Images)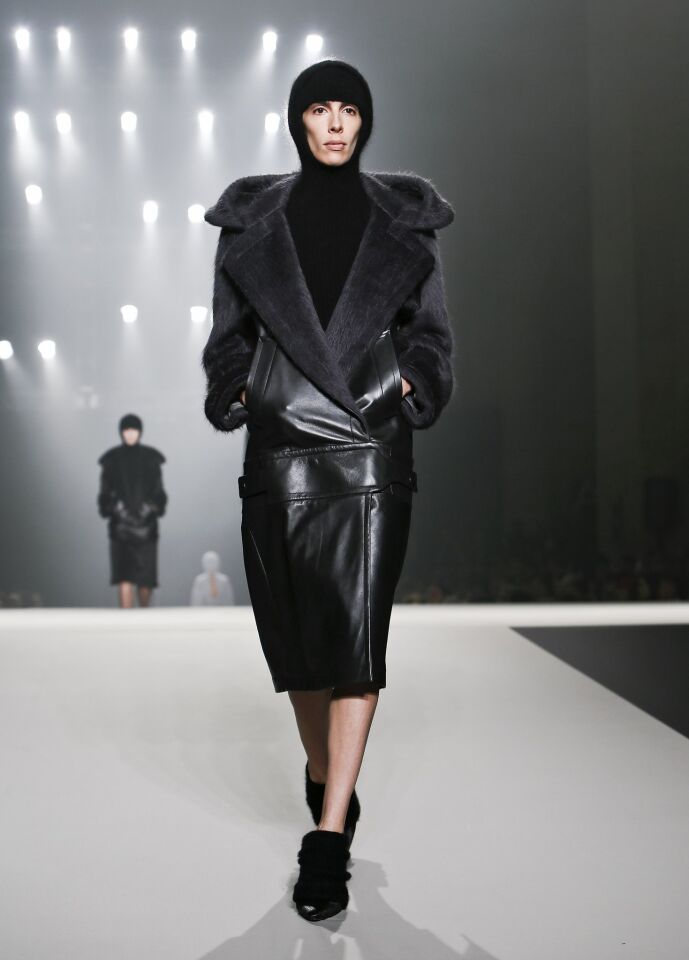 Alexander Wang - fall 2013
(Brian Ach / Getty Images)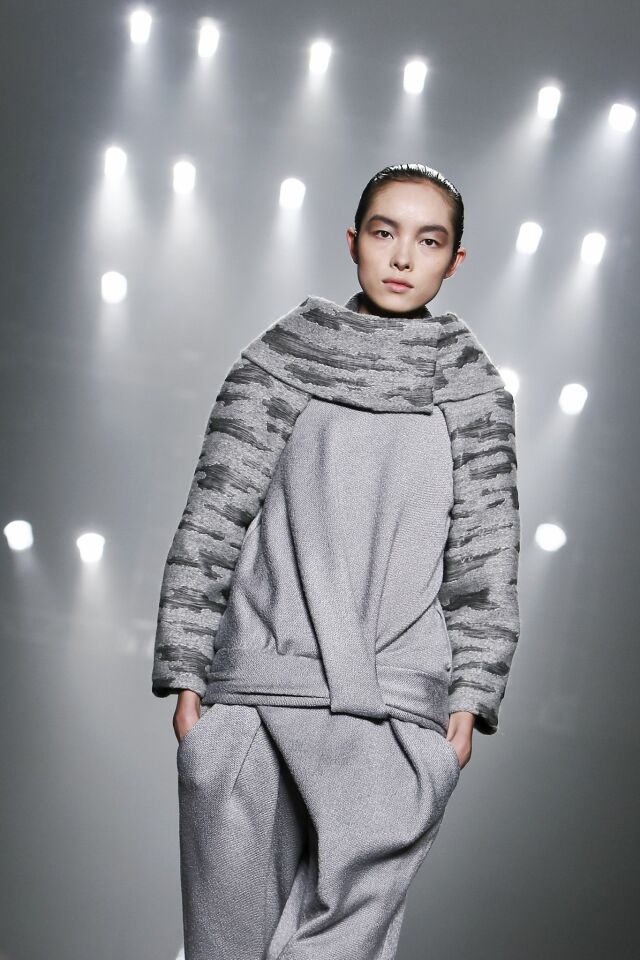 Alexander Wang - fall 2013
(Brian Ach / Getty Images)
Alexander Wang - fall 2013
(Brian Ach / Getty Images)
Alexander Wang - fall 2013
(Brian Ach / Getty Images)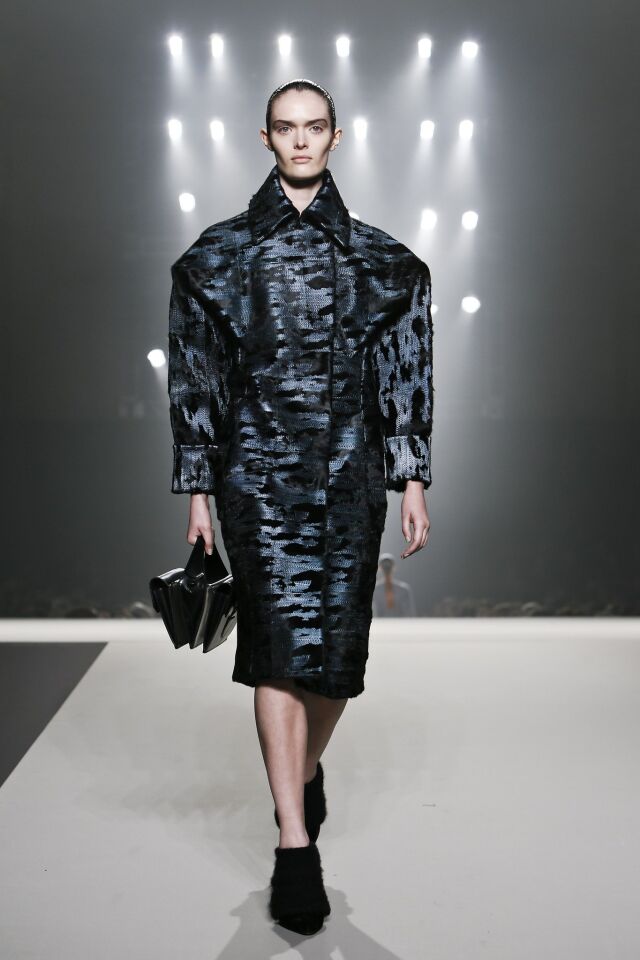 Alexander Wang - fall 2013
(Brian Ach / Getty Images)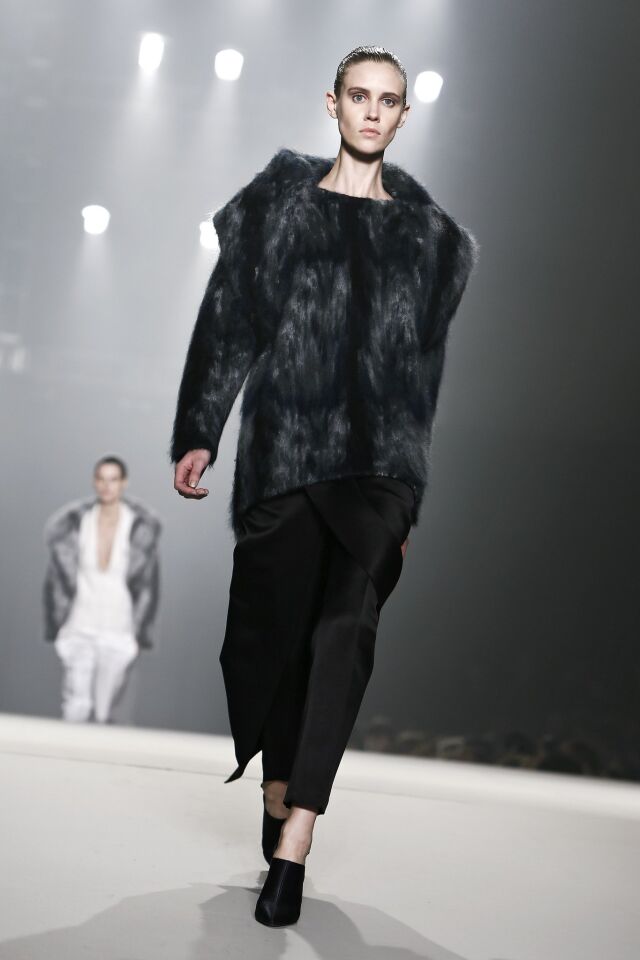 Alexander Wang - fall 2013
(Brian Ach / Getty Images)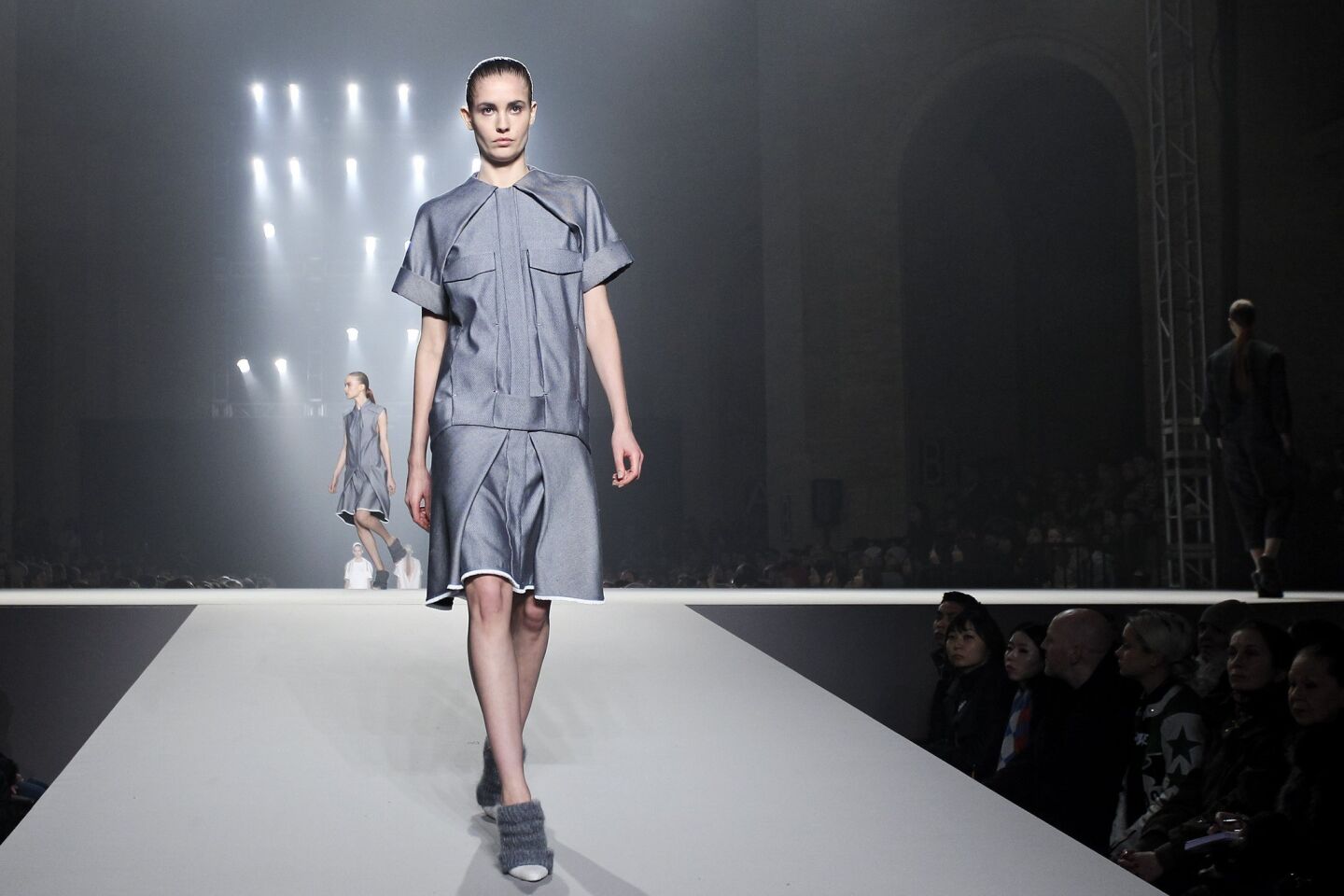 Alexander Wang - fall 2013
(Brian Ach / Getty Images)
Alexander Wang - fall 2013
(Brian Ach / Getty Images)
NEW YORK -- To say that Alexander Wang is under pressure right now would be an understatement. Wang, 29, a rock star designer in his own right, known for brash basics favored by downtown It girls and models, is the newly crowned creative director of Balenciaga, replacing Nicolas Ghesquiere. And Wang will have some pretty big shoes to fill when he shows his first collection for the venerable French fashion house in a few weeks' time in Paris.
So naturally expectations were high Saturday when Wang presented his own fall-winter 2013 collection. And he did not disappoint. The collection already seemed elevated above what he has done in the past. And its exploration of volume and couture-like construction with a sporty, streetwise edge could provide some hints about what he plans to do at Balenciaga.
The look: The theme revolved around protection, which may be something Wang is feeling the need for himself these days. After all, the international fashion crowd can have the long knives out, especially for American designers taking over beloved French brands. (Note Tom Ford at Yves Saint Laurent.) And this show was definitely a wink at the situation Wang finds himself in. To the beats of "Eye of the Tiger" of "Rocky" fame, the first models stomped out onto the elevated runway not in boxing gloves, but in fur mittens, as if to say that Wang is up for the fashion fight.
The collection was all about bundling up in leather, shearling, alpaca, mohair and fur, which was molded and folded into cocoon-shaped tops and coats with rounded shoulders, funnel necks or martingale belts. On the bottom were leather skirts or upscale fleece sweatpants. A pair of sweaters was covered in cool-looking holographic studs. A burnout effect on a black chemise dress brought to mind camouflage. For evening, there were some riffs on the tuxedo, including a white jumpsuit with a plunging front, worn with a circular fur chubby. Ribbed hoods covered models' heads except for slits cut for their copper-dipped ponytails to peek through. And the new shoe was a hybrid ankle sock-bootie. The palette was subdued with lots of black, white and gray.
The scene: Wang's show was held in the gorgeous Cunard Building in the Financial District, with guests stopping to pose for photos with the famous Charging Bull statue outside. Inside, the rapper ASAP Rocky and model Liberty Ross were among the notable front-row guests.
The verdict: TKO. Proof that Wang is more than ready for the second bout.
ALSO:
New York Fashion Week fall 2013: Kate Spade review
New York Fashion Week fall 2013: Rag & Bone review
---