New York Fashion Week fall 2013: Diane von Furstenberg review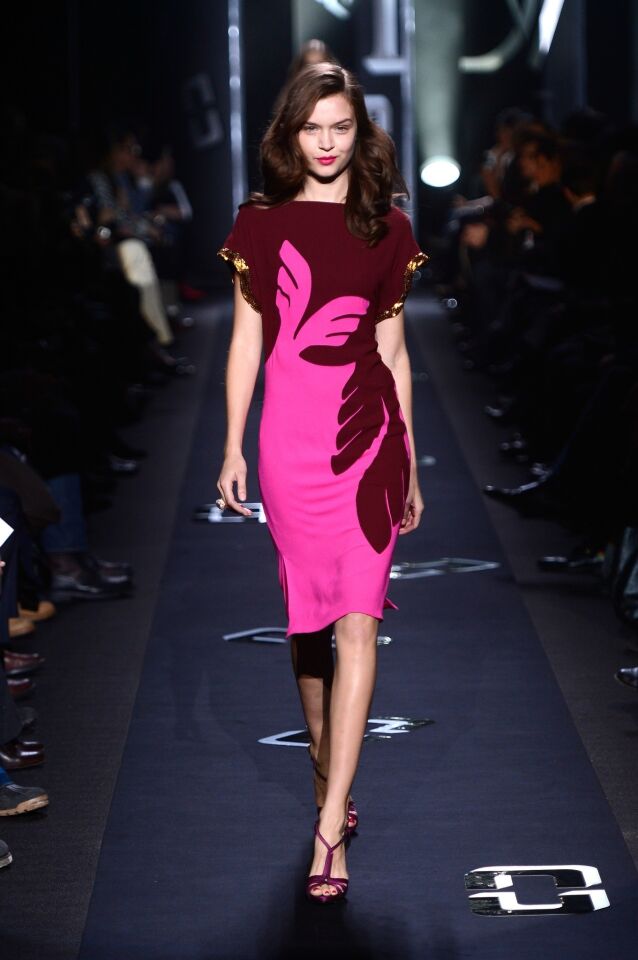 Diane von Furstenberg - fall 2013
(Frazer Harrison / Getty Images)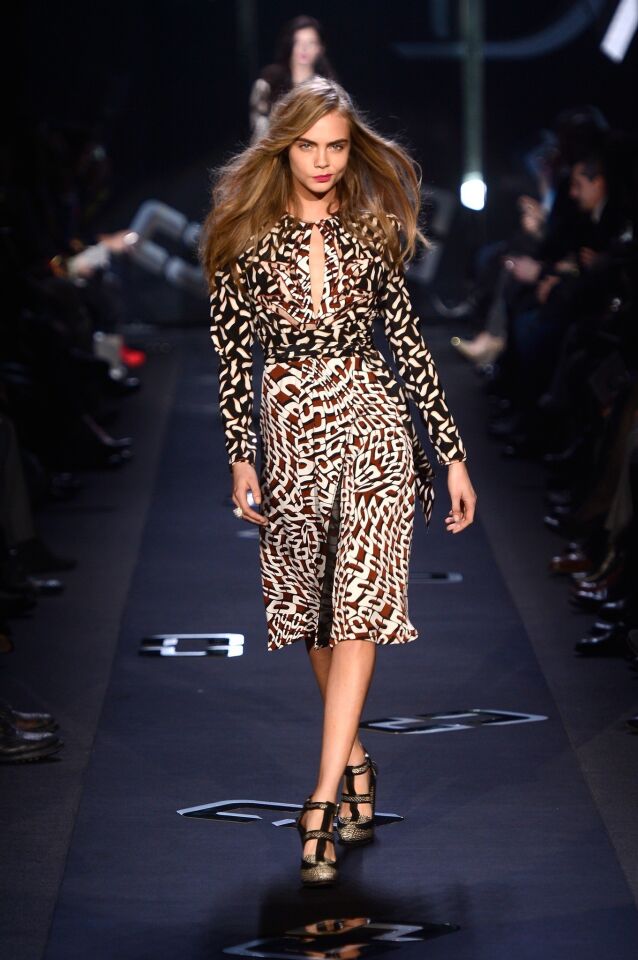 Diane von Furstenberg - fall 2013
(Frazer Harrison / Getty Images)
Diane von Furstenberg - fall 2013
(Frazer Harrison / Getty Images)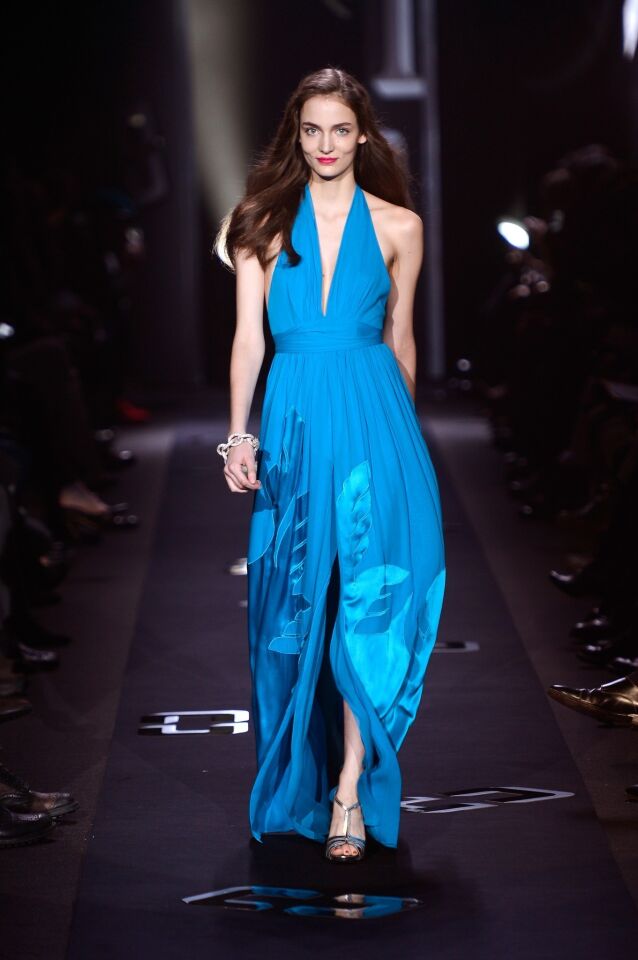 Diane von Furstenberg - fall 2013
(Frazer Harrison / Getty Images)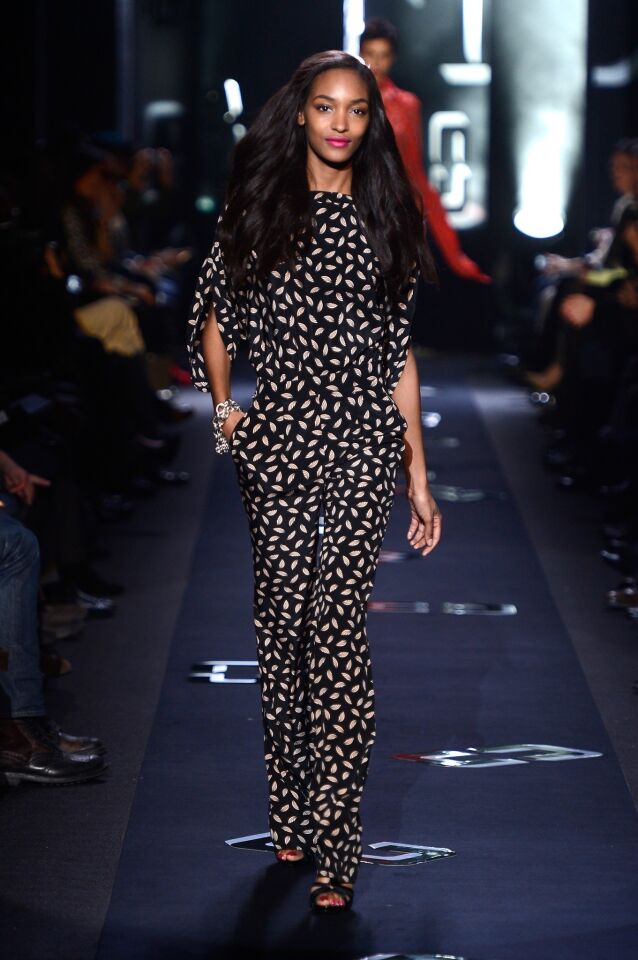 Diane von Furstenberg - fall 2013
(Frazer Harrison / Getty Images)
Diane von Furstenberg - fall 2013
(Frazer Harrison / Getty Images)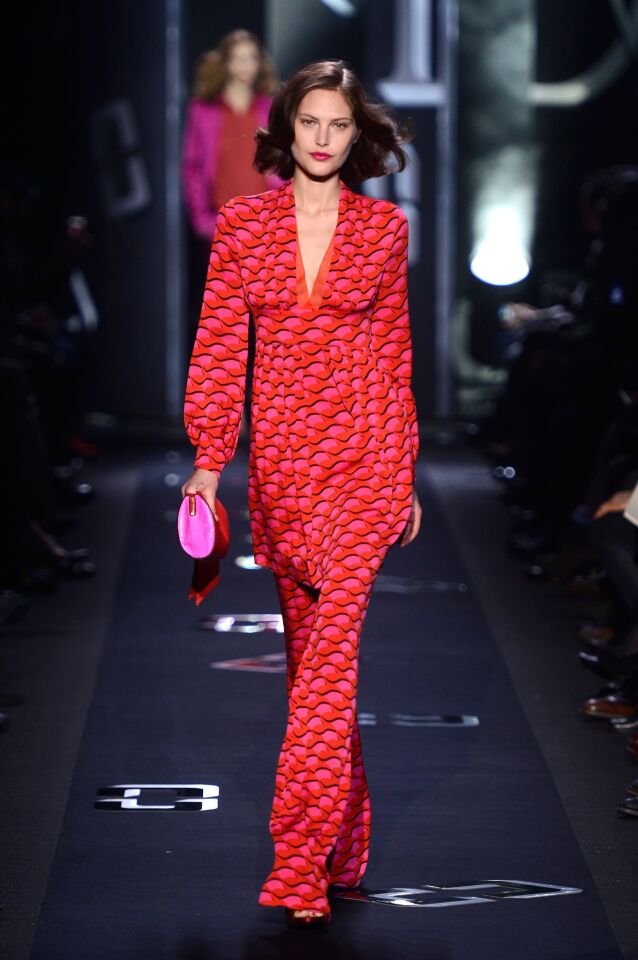 Diane von Furstenberg - fall 2013
(Frazer Harrison / Getty Images)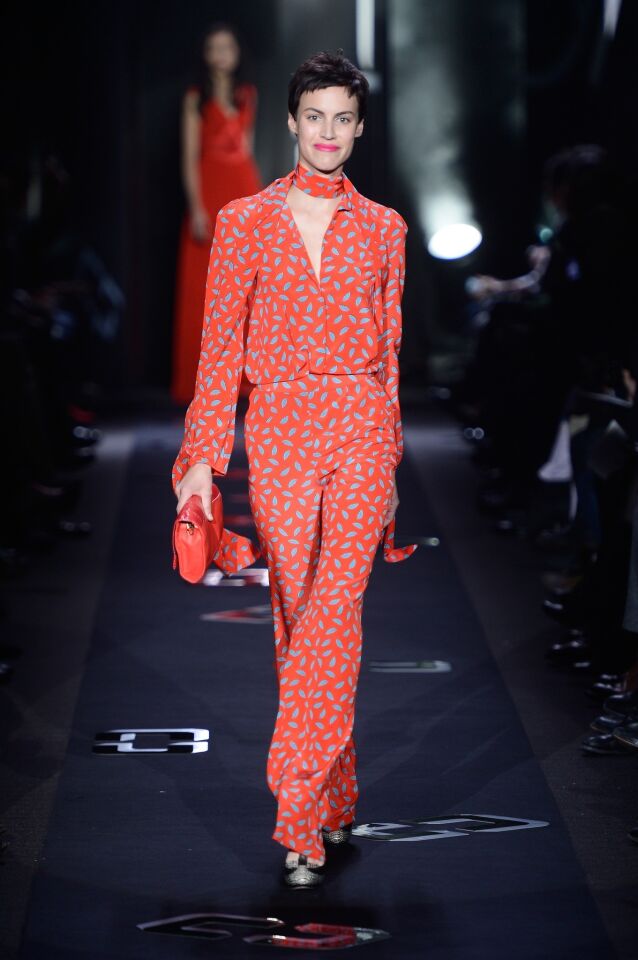 Diane von Furstenberg - fall 2013
(Frazer Harrison / Getty Images)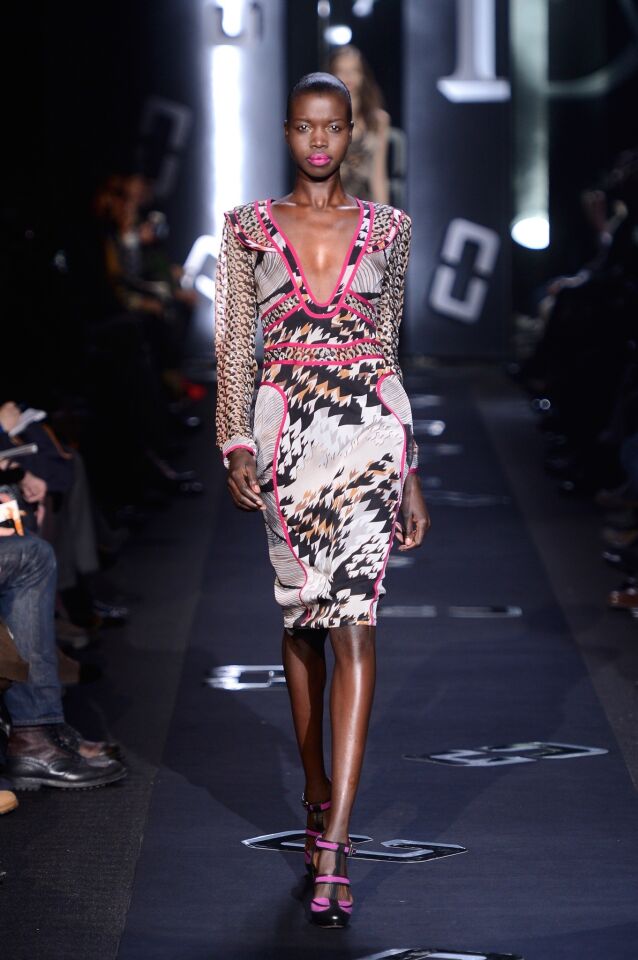 Diane von Furstenberg - fall 2013
(Frazer Harrison / Getty Images)
Diane von Furstenberg - fall 2013
(Frazer Harrison / Getty Images)
NEW YORK -- Just hours before the Grammy Awards went down in L.A., Diane von Furstenberg showed a fall collection at New York Fashion Week inspired by the glittery days of 1970s glam rock.
The inspiration: Glam rock, "because who doesn't want to be glam and who doesn't want to be rock?" the designer said backstage. And 1970s, David Bowie-inspired androgyny "and a little of me in the early days," she added, pointing to a sienna-colored velvet, V-neck dress over pants, which would have looked right at home at Studio 54, as her favorite look.
The look: It all started with a dress, and so did this show, with a snake and chain-link print chiffon style with long sleeves and a waist tie. Flowing, Escher-inspired bird print blouse tucked into printed trousers. Metallic jacquard blazer worn over leopard print cropped pants. A fabulous cognac suede wrap romper. Silver leggings underneath a cropped jacket blazing with flame embellishments. Maxi dresses with bell sleeves. Fringed hobo bags and strappy, high heel Mary Janes.
"What I like is this is a collection of great pieces," said Von Furstenberg, acknowledging that her brand got a little off track the past couple of years, when she cycled through two different creative directors. But now, she's back in charge. "Everything stays a friend in your closet, and that's what DVF is. I'm your best friend."
The scene: Heavy hitters from the media, fashion and entertainment worlds including Andre Balazs, Coco Rocha, Seth Meyers, Diane Sawyer, Jennifer Meyer, Charlie Rose, Nicky Hilton, Katherine McPhee, Chelsea Handler and Barry Diller, of course.
The verdict: Lots to love. Fun, full of life and ready for a party, this collection is a DVF reboot.
ALSO:
David Bowie: His glam still rocksNew York Fashion Week fall 2013: Chloë Sevigny for Opening Ceremony
New York Fashion Week fall 2013: Band of Outsiders women's collection review
---