New York Fashion Week fall 2013: Gregory Parkinson review
Gregory Parkinson - fall 2013
(Gregory Parkinson)
Gregory Parkinson - fall 2013
(Gregory Parkinson)
Gregory Parkinson - fall 2013
(Gregory Parkinson)
Gregory Parkinson - fall 2013
(Gregory Parkinson)
Gregory Parkinson - fall 2013
(Gregory Parkinson)
Gregory Parkinson - fall 2013
(Gregory Parkinson)
Gregory Parkinson - fall 2013
(Gregory Parkinson)
Gregory Parkinson - fall 2013
(Gregory Parkinson)
Gregory Parkinson - fall 2013
(Gregory Parkinson)
Gregory Parkinson - fall 2013
(Gregory Parkinson)
Gregory Parkinson - fall 2013
(Gregory Parkinson)
Gregory Parkinson - fall 2013
(Gregory Parkinson)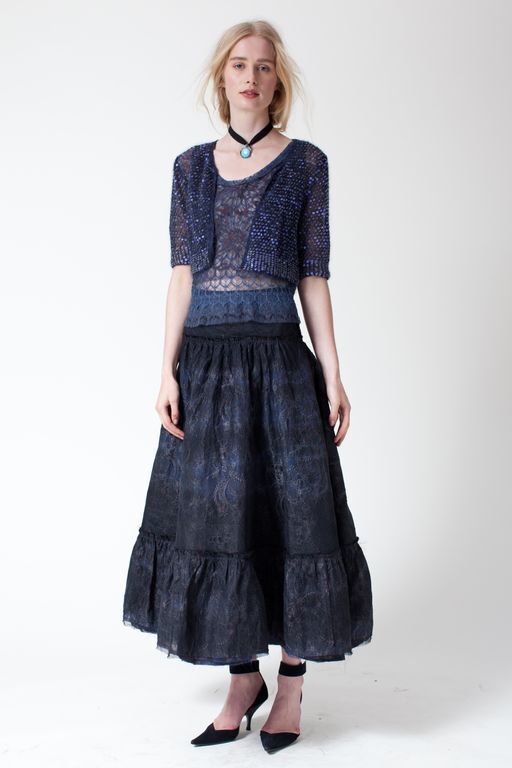 Gregory Parkinson - fall 2013
(Gregory Parkinson)
Gregory Parkinson - fall 2013
(Gregory Parkinson)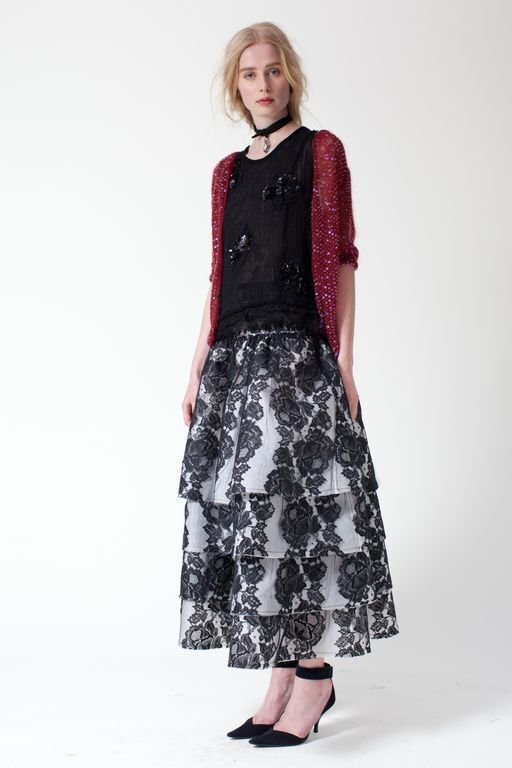 Gregory Parkinson - fall 2013
(Gregory Parkinson)
Gregory Parkinson - fall 2013
(Gregory Parkinson)
NEW YORK --Los Angeles-based designer Gregory Parkinson showed his fall 2013 collection in a presentation format during New York Fashion Week, at the bohemian chic NoMad Hotel not far from the Flatiron District. Looking at the clothes set up in the hotel's Beaux Arts-style salon, it was easy to imagine the mannequins coming to life and sipping Champagne with fancy guests.
The look: Tea-length skirts worn with cropped blouses or camisoles, and dresses with evening jackets, all in the loveliest layers and tiers of hand-dyed lace in saturated hues of plum, teal, pink, navy blue and black.
The inspiration: Romance, ease and handcraft, as is always the case with Parkinson. Because the designer is well known for making resort clothes, he wanted to show something more dressed up, he said, before adding that, of course, any of the skirts could be worn to dinner at the beach with a tank top and sandals. Yes, please.
The verdict: It's a pleasure to watch a designer who knows himself and his customer well enough to approach each season with laser-like precision. Well done.
ALSO:
New York Fashion Week fall 2013: Bibhu Mohapatra
New York Fashion Week fall 2013: Michael Kors review
New York Fashion Week fall 2013: Proenza Schouler review
---