New York Fashion Week fall 2013: Mark McNairy New Amsterdam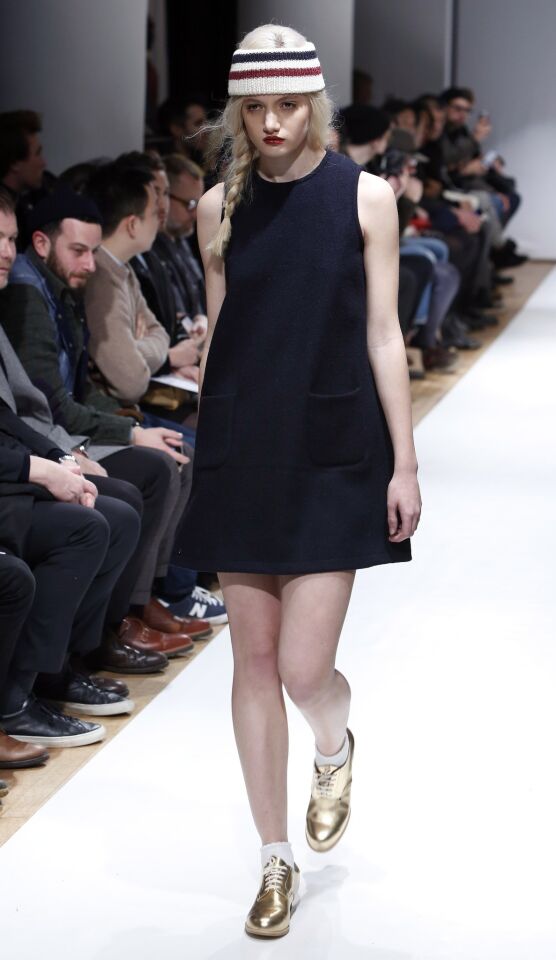 Mark McNairy - fall 2013
(Allison Joyce / Getty Images)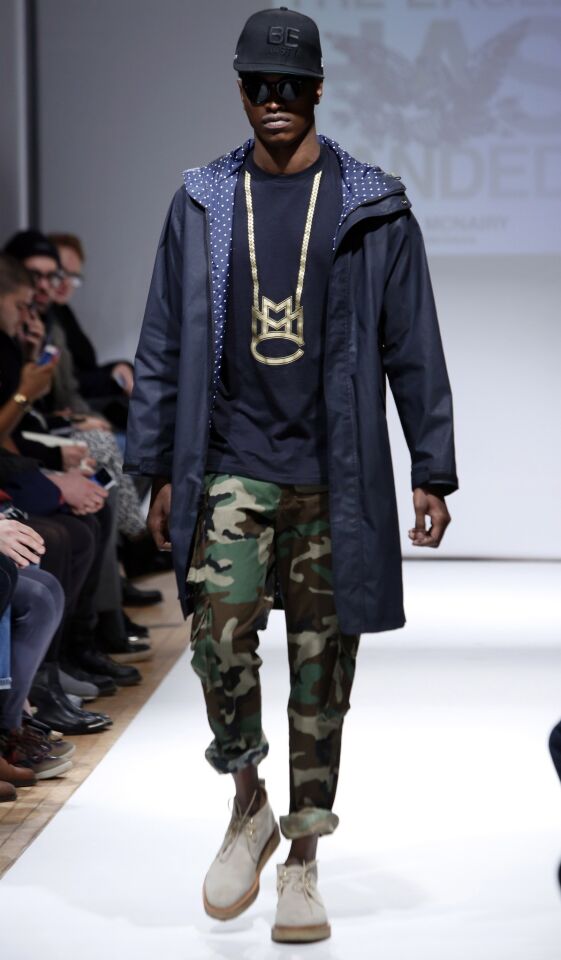 Mark McNairy - fall 2013
(Allison Joyce / Getty Images)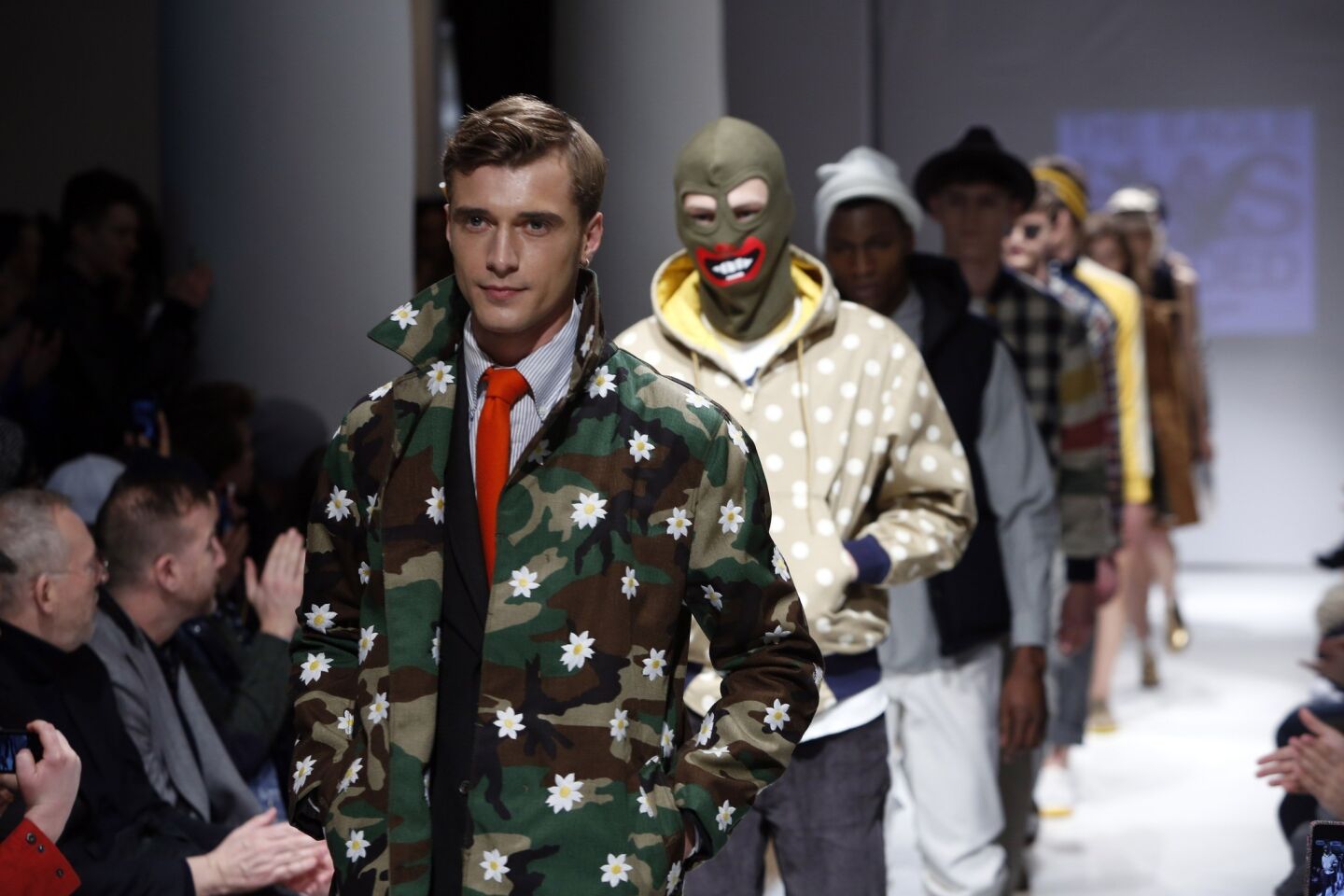 Mark McNairy - fall 2013
(Allison Joyce / Getty Images)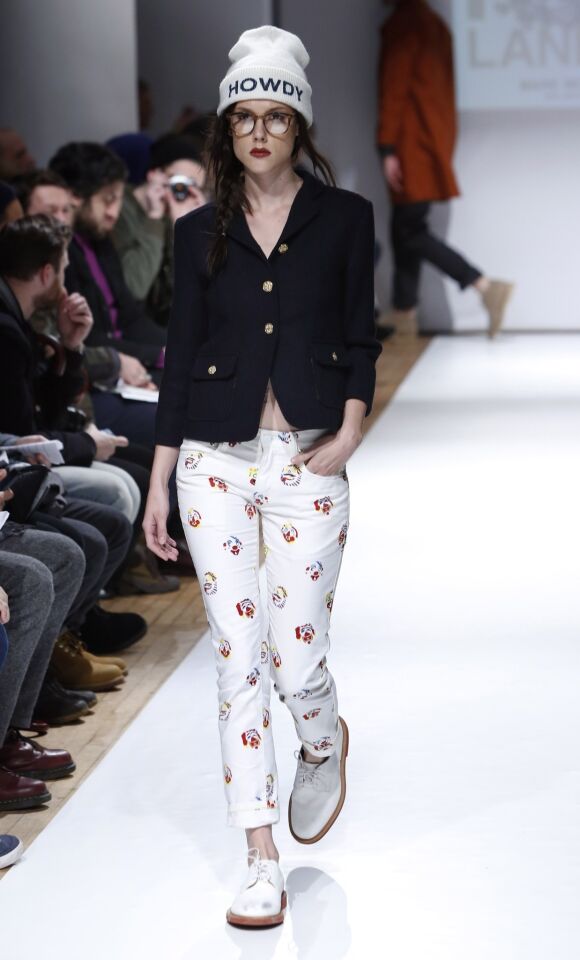 Mark McNairy - fall 2013
(Allison Joyce / Getty Images)
Mark McNairy - fall 2013
(Allison Joyce / Getty Images)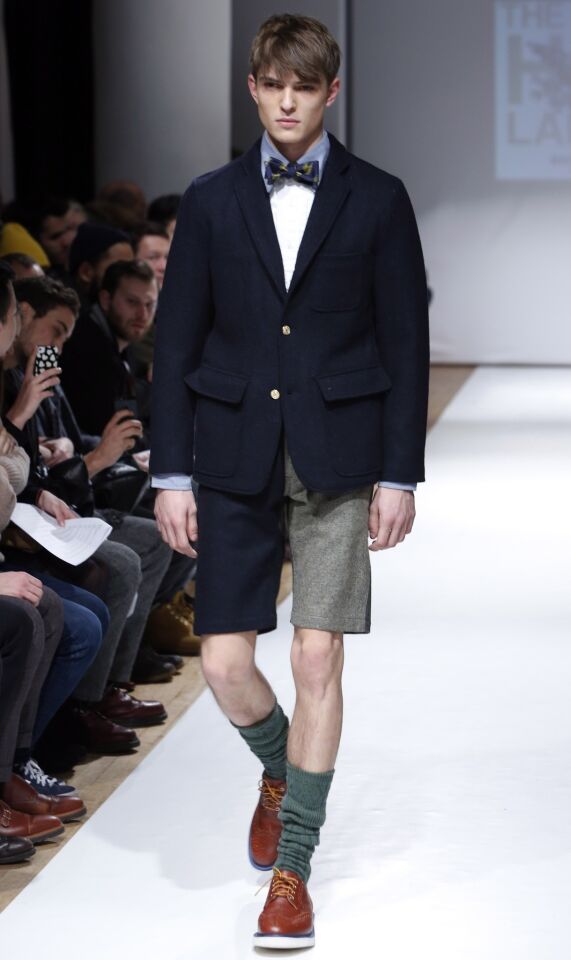 Mark McNairy - fall 2013
(Allison Joyce / Getty Images)
Mark McNairy - fall 2013
(Allison Joyce / Getty Images)
NEW YORK -- Although we first got to know the surly seeming Mark McNairy when he succeeded Daiki Suzuki as creative director of Woolrich Woolen Mills in 2010, his fashion-related curriculum vitae stretches back a bit further and includes a four-year stint as design director at the venerable J. Press brand before hanging out his own nameplate with the launch of footwear collection Mark McNairy New Amsterdam in 2008. He expanded his label into a full men's apparel collection for spring 2012, adding women's for fall 2012.
McNairy, who made his New York Fashion Week runway debut last season as part of Details magazine's efforts to create a menswear-specific venue at Lincoln Center, has earned accolades from other menswear fashion publications too – last year GQ named him one of its "best new menswear designers in America."
McNairy's sophomore spin down the fashion week runway took place Monday and included men's and women's pieces that felt like a mashup of Jeremy Scott's thumb-in-the-eye irreverence with Scott Sternberg's nostalgic homage to all things preppy. (Let's call this chimera the "Jeremy Scott Sternberg" aesthetic, shall we?)
Inspiration: Backstage after the show, McNairy, who seems to take great pride in flouting convention, said he didn't have any single inspiration for his collection. "It was just a mish-mash of everything – just as it always is," he said. The one convention he did follow was to slap a title on it, and the fall-winter 2013 collection was dubbed "The Eagle Has Landed."
The Look: Although the models hit the catwalk to the crackling radio transmission of Apollo 11 astronaut Neil Armstrong from the lunar surface (""Houston, Tranquility Base here. The Eagle has landed") the clothes that followed served up nary an astronautical motif but instead started with the range of military and Ivy League influences that are McNairy's strong suit, salting in a grab bag of fun, quirky and downright hilarious patterns, details, in-jokes, out-jokes, non sequiturs and visual puns.
For men, that meant slim-fitting men's suits rendered in olive drab Army twill, blue herringbone or contrasting-color corduroy, button-front shirts in digital Ikat patterns or peppered with polka dots, camouflage cargo pants and trousers festooned with yellow smiley faces and khakis with allover screen-printed clown faces. Noteworthy men's outerwear pieces included sturdy camouflage coats with an allover daisy embroidery (perhaps a reference to his daughter, Daisy, who was among the models walking in the show), puffer jackets and vests and a range of varsity jackets.
Women's offerings included the aforementioned clowns on white jeans, olive jeggings, leather miniskirts and shorts, suede button-front shirts and mid-thigh sheath dresses in navy blue Harris Tweed, a fabric that found its way into an eye-catching women's duffle coat. Additional women's outerwear pieces included a brown corduroy version of the duffle coat, a double-breasted car coat and a Tweed hoodie.
Footwear included selections from the brand's deep bench of shoe offerings -- brogues, loafers, chukkas -- as well as collaborations with Modern Vice and Adidas. Accessories included bow ties, knit caps and a couple of clown-face balaclavas that were downright scary.
The Verdict: Maybe we're reading too much into this but given that the logo for McNairy's mostly made in the U.S.A. line (the shoes are made in England, the occasional sweater comes from Scotland) is a retro-looking eagle clutching arrows and olive branches, maybe the whole "eagle has landed" thing is the designer's not-so-subtle way of putting the world on notice that he's throwing down the clown-print gauntlet and entering the fashion runway circus for the long haul.
And, if that's the case, we couldn't be happier.
Mark McNairy New Amsterdam, retails from $58 to $748 and is available locally at boutique retailers including Union Los Angeles, American Rag, Opening Ceremony and Mohawk General Store.
ALSO:
New York Fashion Week fall 2013: Tory Burch review
New York Fashion Week fall 2013: Barbara Tfank review
Mark McNairy's debut collection for Woolrich Woolen Mills
---