New York Fashion Week fall 2013: Prabal Gurung review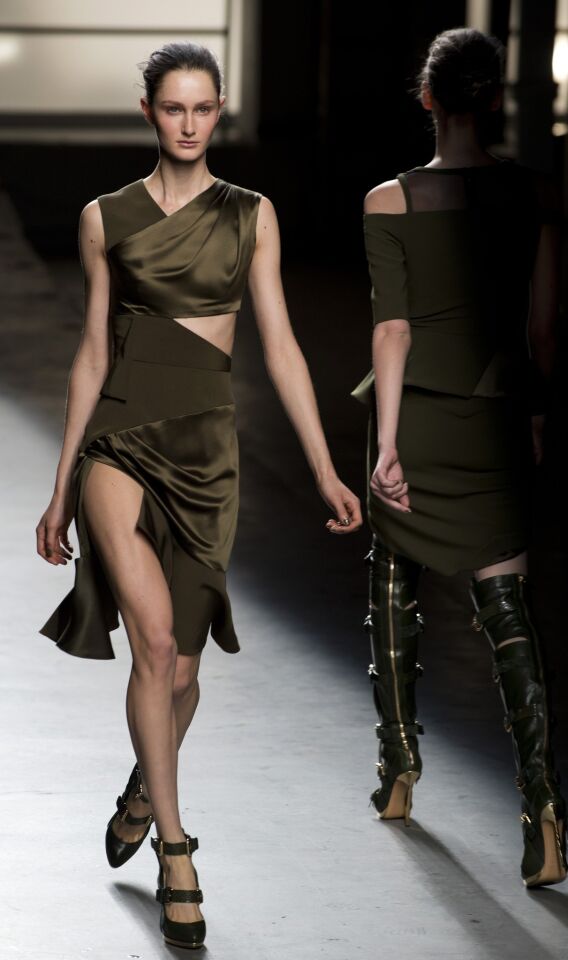 Prabal Gurung - fall 2013
(Don Emmert / AFP / Getty Images )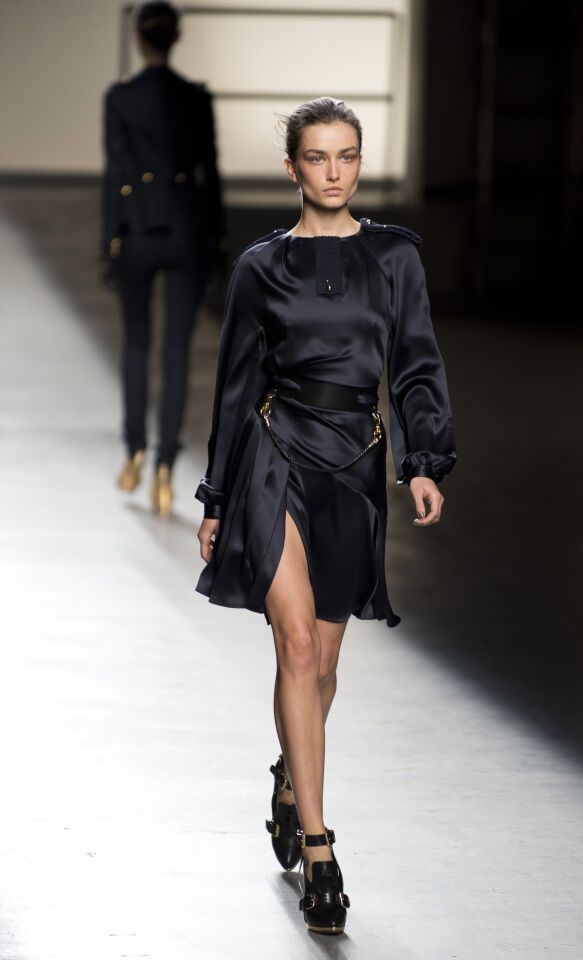 Prabal Gurung - fall 2013
(Don Emmert / AFP / Getty Images )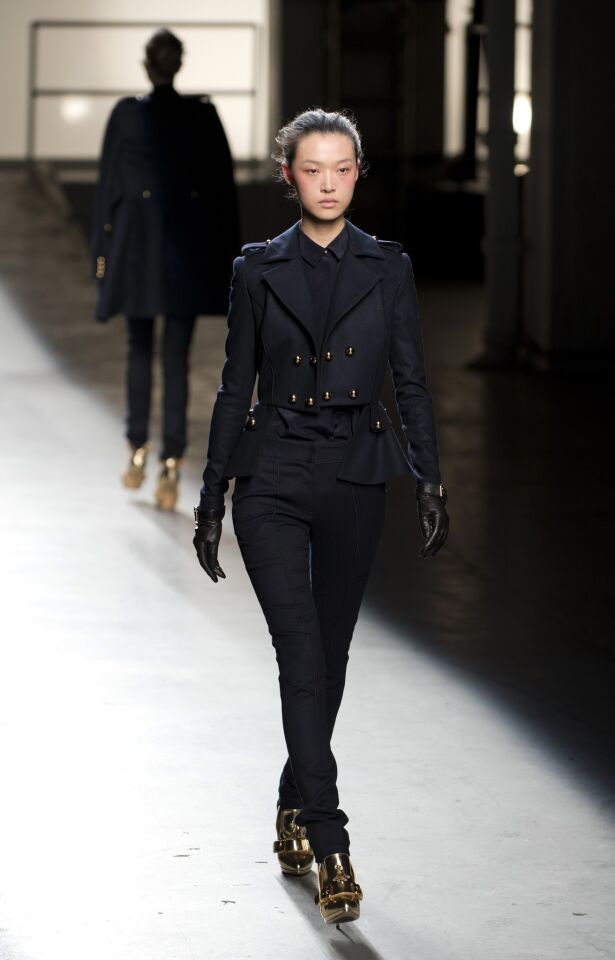 Prabal Gurung - fall 2013
(Don Emmert / AFP / Getty Images )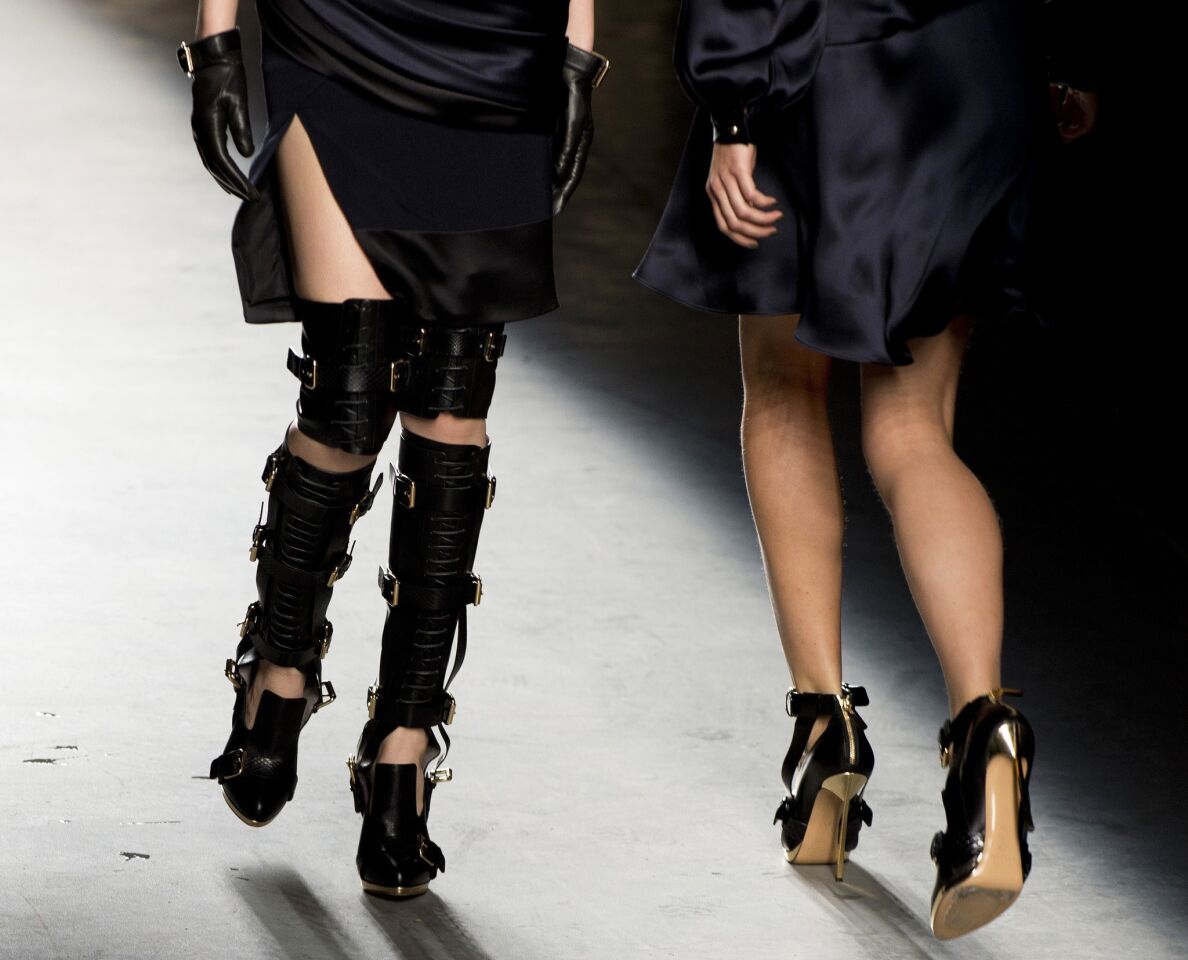 Prabal Gurung - fall 2013
(Don Emmert / AFP / Getty Images )
Prabal Gurung - fall 2013
(Don Emmert / AFP / Getty Images )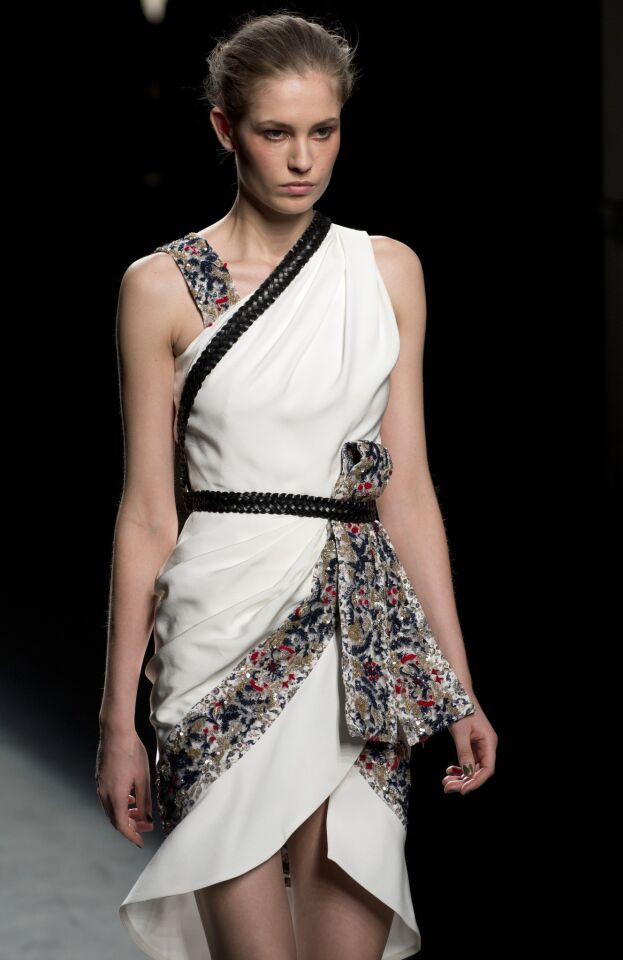 Prabal Gurung - fall 2013
(Don Emmert / AFP / Getty Images )
Prabal Gurung - fall 2013
(Don Emmert / AFP / Getty Images )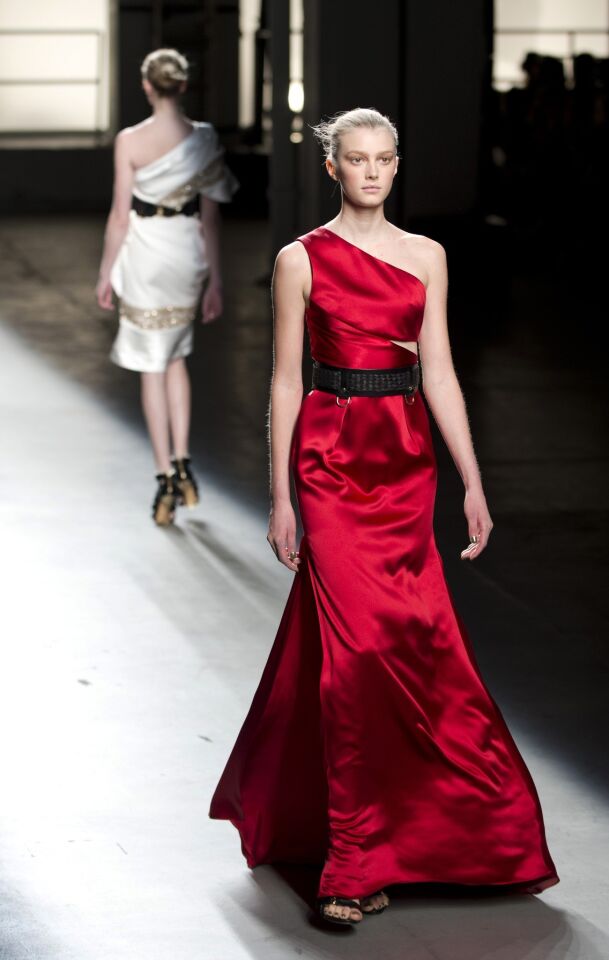 Prabal Gurung - fall 2013
(Don Emmert / AFP / Getty Images )
Prabal Gurung - fall 2013
(Don Emmert / AFP / Getty Images )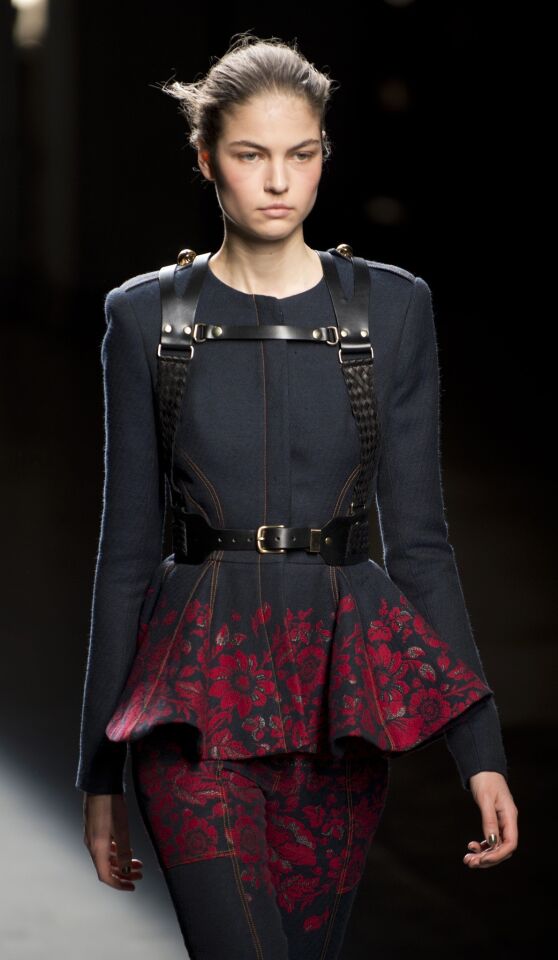 Prabal Gurung - fall 2013
(Don Emmert / AFP / Getty Images )
Prabal Gurung - fall 2013
(Don Emmert / AFP / Getty Images )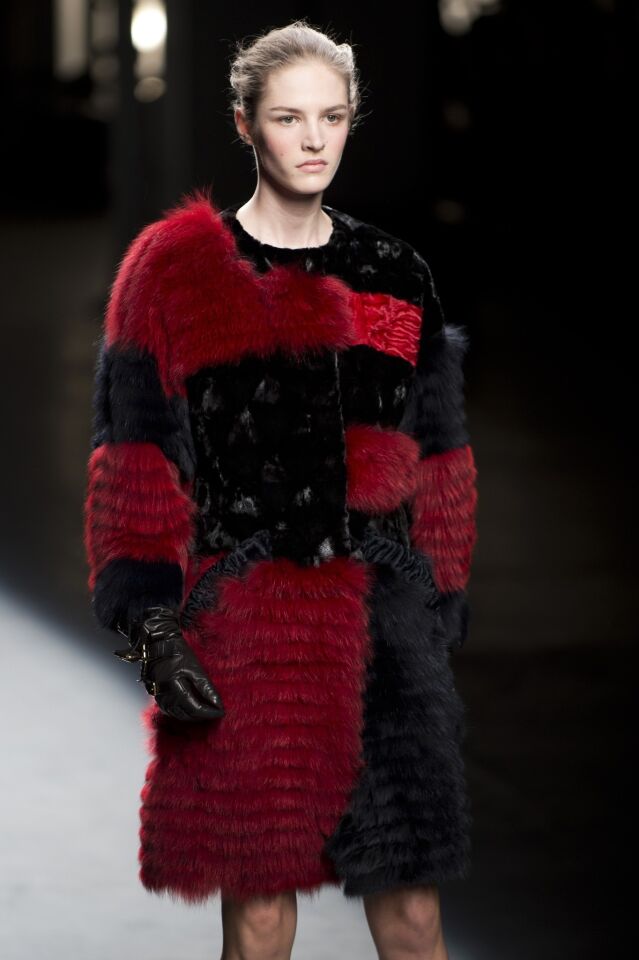 Prabal Gurung - fall 2013
(Don Emmert / AFP / Getty Images )
NEW YORK -- With a lower-priced collection launching in Target stores Sunday, Prabal Gurung was the man of the hour this weekend at New York Fashion Week. Gurung showed his fall-winter 2013 mainline collection Saturday morning to a crowd that included pop singer Eve and the designer's own mother, Durga, who traveled from Nepal to see her youngest son's runway show for the first time.
The look: Sexy warrior woman ready to take on the world like so many of Gurung's fans, First Lady Michelle Obama and actress Zoe Saldana included. Loden green twill suiting with a military edge, including a curve-hugging peplum jacket and parka with fur patch pockets. Cadet blue peplum jacket and pants with gold button details. A hand-knit black cowl sweater with bare shoulders, worn belted over a red silk flared short skirt. An incredible satin coat with folkloric brocade insets. Dresses were sensually draped with bands of embroidery or cut-out details. One of the prettiest was short and white with billowy long sleeves, a sweeping ruffle hem and a cutout at the waist. Palette of army green, navy, black and ruby red.
The inspiration: I'm glad I asked, because Gurung had made quite a thoughtful study of the current state of affairs for women around the globe, drawing inspiration from several sources, including a Time magazine article about the best invention of 2012: body armor specially designed with a woman's body in mind. "You kind of take things like that for granted," he said backstage. He was also inspired by Ukrainian female vigilantes who defend against sex traffickers, and by the Pentagon's recent lifting of the ban on women in combat. "It's really about embracing femininity whoever you are, he said. "As far as I'm concerned, the more women are empowered, the better off we are. You can tell I'm a mama's boy," he joked, wiping away tears after hugging his mother.
The verdict: Strong, focused and confident. It was good to see Gurung take a rest from prints and bring things down to earth after a couple seasons of exploring more fantasy looks.
ALSO:
New York Fashion Week fall 2013: Kimberly Ovitz
New York Fashion Week fall 2013: Kate Spade review
---