(neonhoney / Los Angeles Times; photos: Deana Lawson; Zegna and Elder Statesman; courtesy of Tidawhitney Lek and Sow & Tailor; courtesy of Mario Ayala; courtesy of Matthew Brown; Catbird)
Stussy X Alfonso Gonzalez Jr.
In a stunning collaboration, Alfonso Gonzalez Jr. pays homage to workwear as he knows it: his uniform of choice for painting signs and advertisements in harsh weather. Gonzalez features his polychromatic and stucco textured depiction of L.A.'s advertorial landscape on a cotton sweater, canvas workwear jacket and pants. Keep your eyes peeled for the to-be-announced drop. stussy.com
Sam Falls at Dries Van Noten
Multimedia artist Sam Falls takes over Dries Van Noten's La Cienega flagship, his pieces effectively capturing the relationship between humans and the environment. Embroidered airbags from crashed cars, ceramics containing fossilized images of nature and human forms are among elements of the exhibition, as Falls uses rain, sunlight and wind to signify the passage of time. On view through Sept. 30. 451 N. La Cienega Blvd., Los Angeles
Chloë Sevigny x FA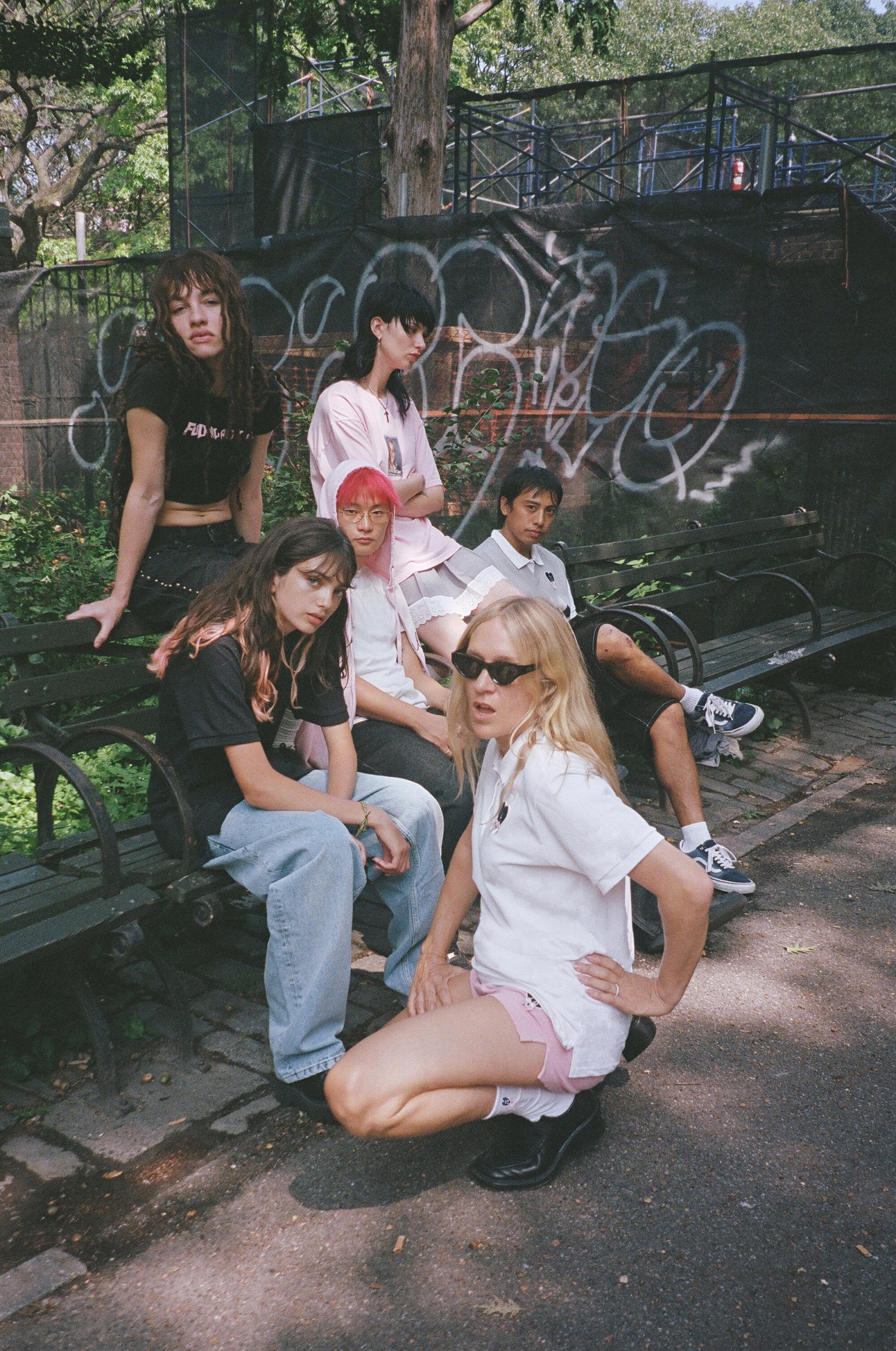 The Chloë Sevigny x FA capsule collection contains feminine and functional pink and black streetwear — adorned with ribbons, embroidery and chenille patches — as well as skateboards featuring Sevigny's iconic high school yearbook photo. Together the skatewear brand and Sevigny subvert skate fashion's masculine silhouette, incorporating lacy skirts, little shorts and pink tees in the collection. Available Sept. 6
Residency Art Gallery opens in Inglewood
Residency Art Gallery opens its new location in Inglewood this fall with "The New Contemporaries Vol. III," a showcase of 18 emerging artists working in a variety of mediums, including performance art, printmaking, painting, photography and sculpture. Don't miss opening night, co-hosted by Image, featuring special musical performances, merch and free copies of issue 21. Make sure to also check out the stunning imagery from the third installment of "Image Makers" on select billboards around town, courtesy of Dash Two. "The New Contemporaries Vol. III" is on view Sept. 23–Nov. 19. 1245 District Drive, Suite 945, Inglewood. residencyart.com
Zegna x Elder Statesman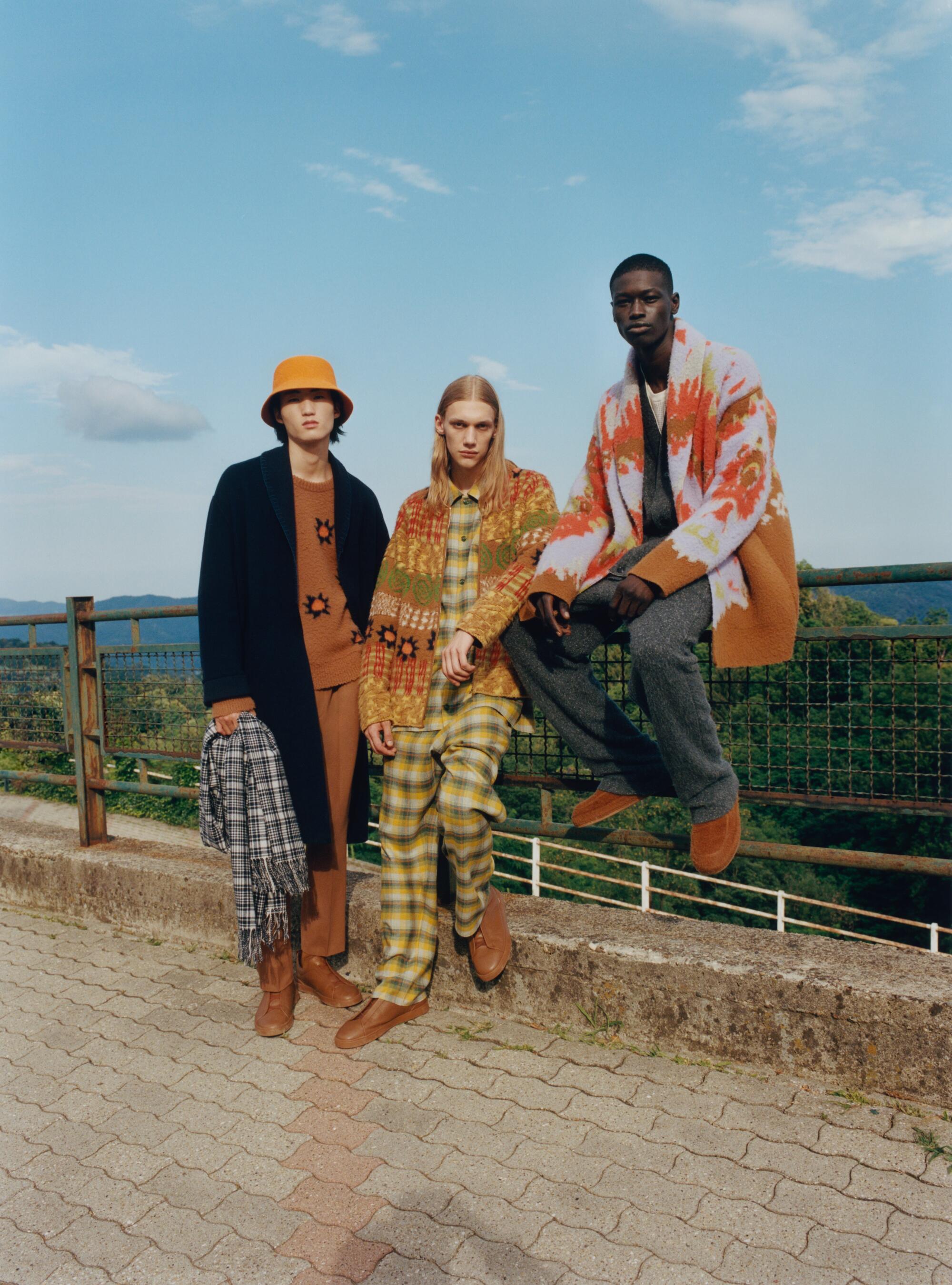 In Zegna x Elder Statesman's new Oasi Cashmere line, sun-bleached flannels and richly colored corduroys place an emphasis on comfort and vivid hues. Soft and fine, the fabrics are manufactured, dyed and embroidered in Elder Statesman's Los Angeles factory. Available now. zegna.com
sacai x Carhartt WIP
This collab brilliantly marries sacai's compelling structures with Carhartt WIP's utilitarian fabrics. The collection features dimensional skirts, duck fabric and nylon twill jackets, and knit sweaters in a pastel blue, tan and black. Available Sept. 6. sacai.jp
Canada Goose X Rokh X Matt McCormick Pop-Up at Fred Segal
For a line of outerwear, the Canadian company gets a luxurious Western Americana treatment from Matt McCormick and Rokh. The collection links Rokh's sleek silhouettes, Canada Goose's warm wear and McCormick's picturesque artworks to create statement pieces perfect for your Aspen ski trip. Available Sept. 7. 8500 Sunset Blvd., Los Angeles. canadagoose.com
Deana Lawson at David Kordansky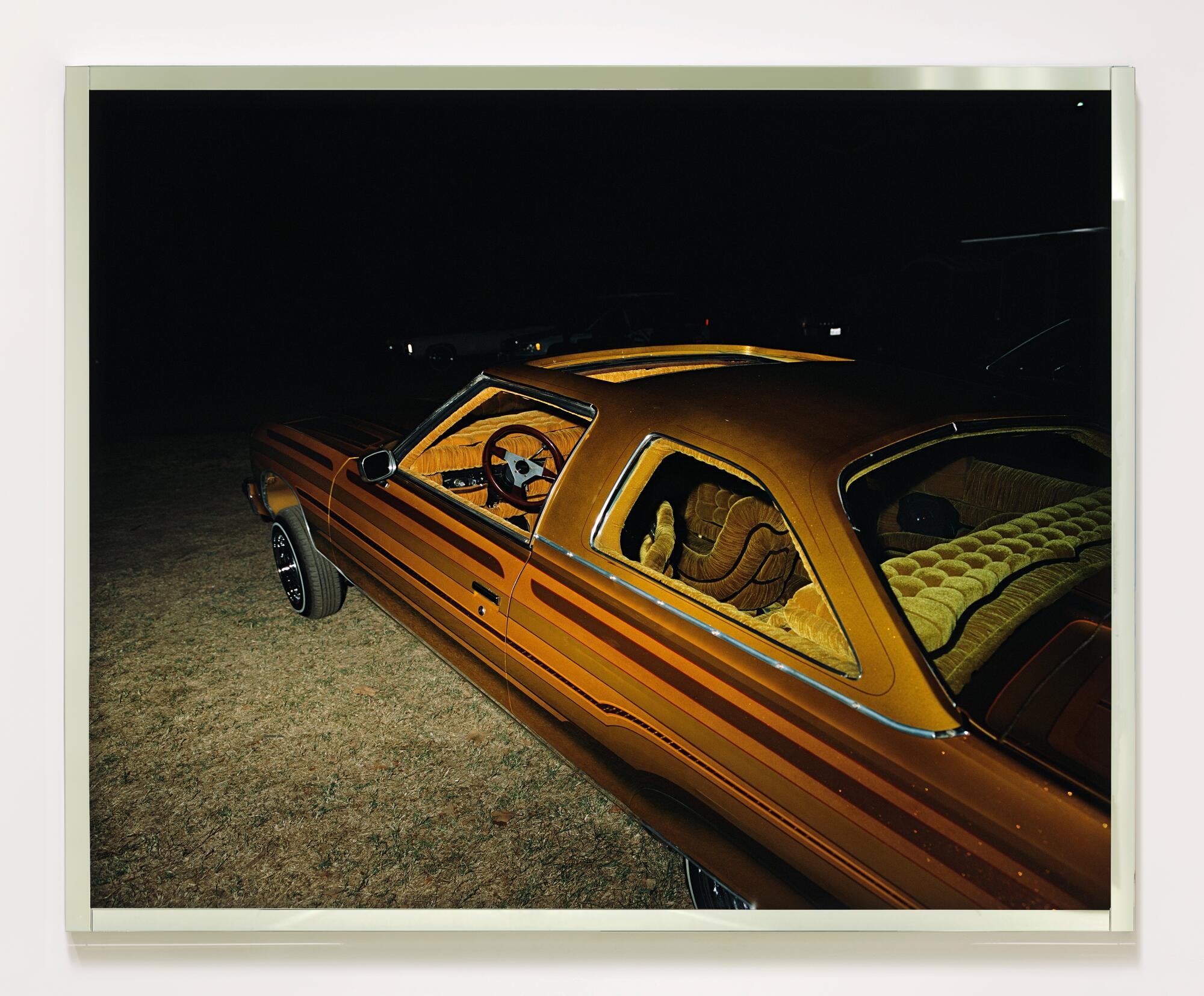 New York-born photographer Deana Lawson takes on the legacies of historical portraiture, documentary and family photo albums in her photography, which she will display alongside crystal elephants at David Kordansky. Renowned for her observational, often spiritual portraiture, her installation will examine and expand what it means to be human. On view Sept. 9–Oct. 21. 5130 W. Edgewood Place, Los Angeles. davidkordanskygallery.com
Catbird in L.A.
Fine jewelry line Catbird just opened its first L.A. storefront, blanketed in an eclectic mixture of leopard and plaid rugs, candy-stripe silk, green velvet and lace. Known for its viral permanent bracelets and subtle, elegant pieces, the studio is embracing California sun in its new space as it extends its New York roots to the West Coast. 8820 Washington Blvd., Suite #105, Culver City.
Steven Meisel X Zara
Iconic fashion photographer Steven Meisel gives a glimpse into the tastemaker's inner workings. His all-black "autobiographical" collection comprises a hoodie, overcoat, parka, trapper hat, bandana and engineer boots inspired by his own attire. Available Sept. 18. In select Zara locations and at zara.com
'Made in L.A. 2023: Acts of Living' at the Hammer
The Hammer's biennial exhibition returns this October to highlight L.A.'s own artists as they embrace craft, performance and collectivity. Organized by curators Diana Nawi, Pablo José Ramírez and Ashton Cooper, the exhibition emphasizes, in museum director Ann Philbin's words, "that art is inseparable from everyday life and community." Featured artists include Guadalupe Rosales, Maria Maea and Ryan Preciado, and most will be showing entirely new work. On view Oct. 1-Dec. 31. 10899 Wilshire Blvd., Los Angeles. hammer.ucla.edu
L.A. at NYFW
L.A.'s got something to say. From avant-garde Eckhaus Latta to earthly Sami Miro Vintage, the city's designers will show the breadth of what the West has to offer during September's New York Fashion Week. A retrospective Gypsy Sport, expansive Willy Chavarria and decadent Badgley Mischka will also showcase their Spring/Summer '24 collections during the week. Sept. 8–13. Various New York locations. nyfw.com
Family Style Food Fest
Family Style Food Fest returns for its fifth year, bringing together the city's best in food and streetwear. Try limited-edition menu items from your favorite restaurants and treat yourself to their exclusive merch designed by L.A.'s fashion royalty. Previous collabs include Market x Sonoratown, Kids of Immigrants x Badmaash and Trophies Burger Club x Union. Oct. 8. CBS Television City, 130 N Fairfax Ave., Los Angeles. familystylefest.com
'Sitting on Chrome' at SFMOMA
Mario Ayala, "Gypsy Rose," 2017, aluminum barbecue, auto paint, flake, enamel, gold leaf, fabric, and mirror pedestal, 36 x 34 1/2 in (Courtesy Mario Ayala / Wild Don Lewis Photography); rafa esparza, "Corpo RanfLA: Terra Cruiser," 2022, mechanical ride, airbrushed cast aluminum, chromed cast aluminum, steel, crushed velvet, lowrider bike parts, and enamel paint with metallic flakes, glitter, silver leaf, and bandana, 97 x 82 1/2 x 23 1/2 in. (Courtesy the artist; Fabian Guerrero); Guadalupe Rosales, "smurfin' around," 2022, Archival pigment print in aluminum frame, 24 x 36 in. (Courtesy the artist and Commonwealth and Council, Los Angeles)
Bajito, suavecito and everything in between. Guadalupe Rosales, rafa esparza and Mario Ayala bring the spirit of cruising and L.A. lowrider car culture to the Bay. "Sitting on Chrome" features paintings, archival materials and sculptures which demonstrate the culture as a practice of resistance and space making. During the run of the exhibition, esparza will also give live performances of his Image-commissioned piece "Corpo RanfLA: Terra Cruiser," where he transforms his body into a lowrider cyborg. On view through February 2024. 151 3rd St., San Francisco. sfmoma.org