New York Fashion Week fall 2013: Tommy Hilfiger review
Tommy Hilfiger - fall 2013
(Don Emmert / AFPGetty Images)
Tommy Hilfiger - fall 2013
(Don Emmert / AFPGetty Images)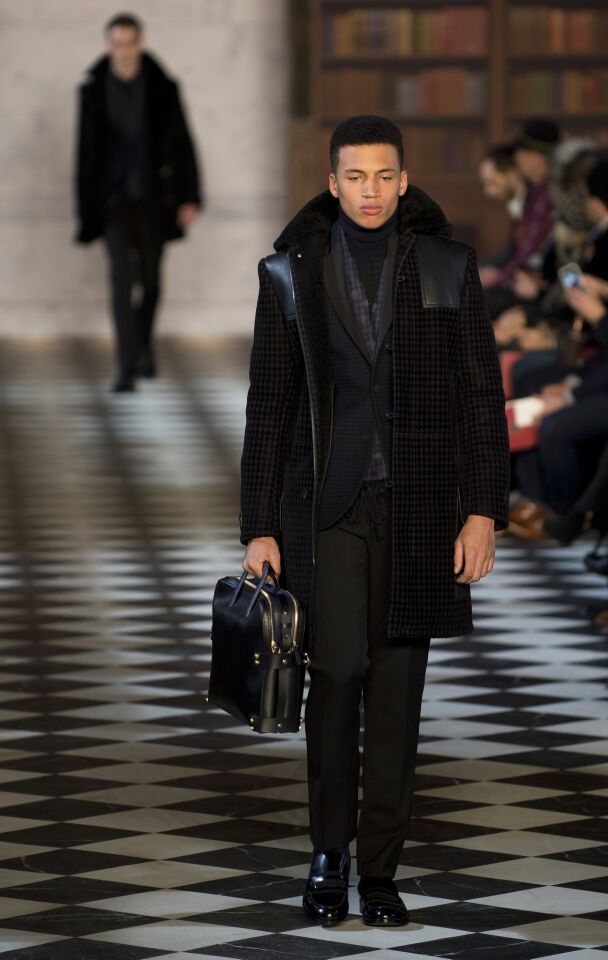 Tommy Hilfiger - fall 2013
(Don Emmert / AFPGetty Images)
Tommy Hilfiger - fall 2013
(Don Emmert / AFPGetty Images)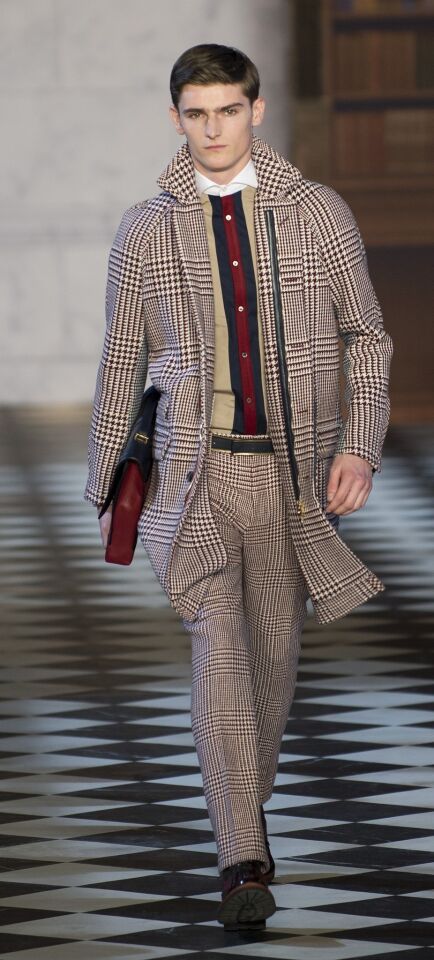 Tommy Hilfiger - fall 2013
(Don Emmert / AFPGetty Images)
Tommy Hilfiger - fall 2013
(Don Emmert / AFPGetty Images)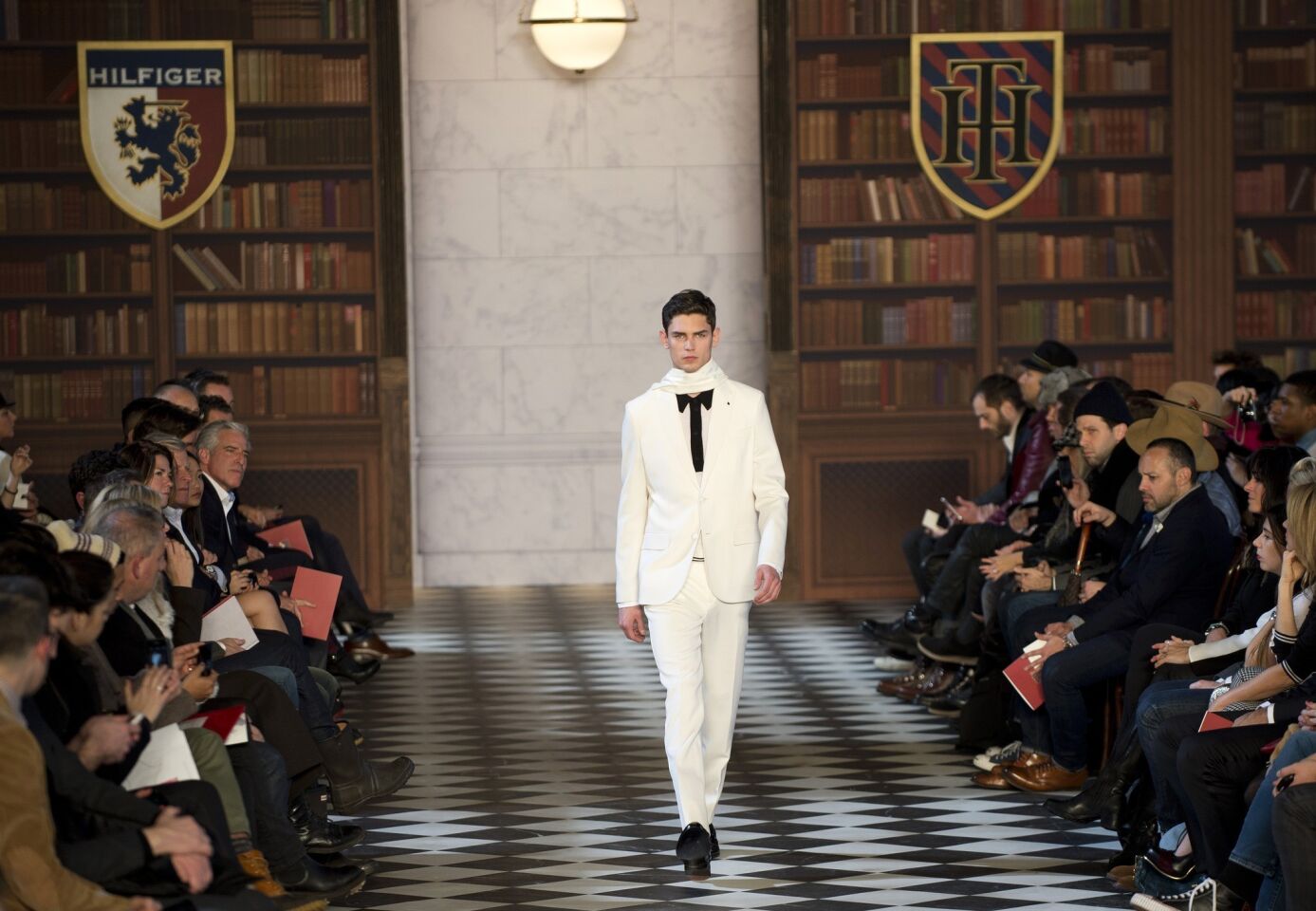 Tommy Hilfiger - fall 2013
(Don Emmert / AFPGetty Images)
Tommy Hilfiger - fall 2013
(Don Emmert / AFPGetty Images)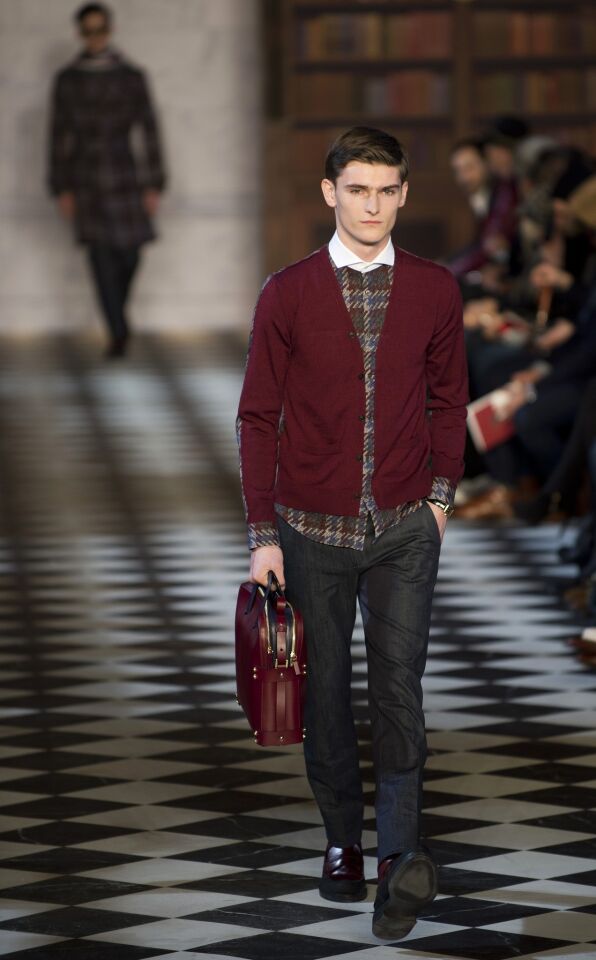 Tommy Hilfiger - fall 2013
(Don Emmert / AFPGetty Images)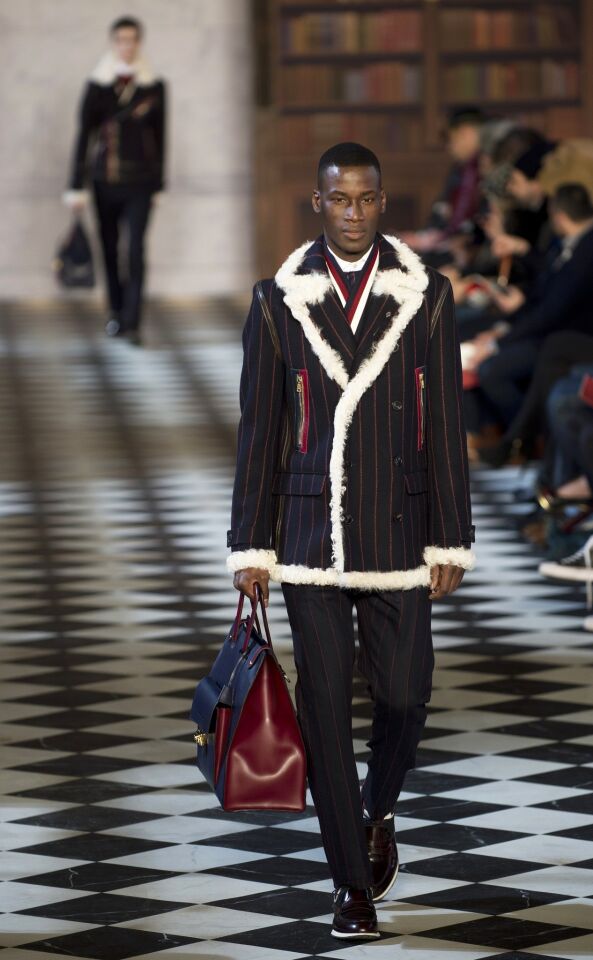 Tommy Hilfiger - fall 2013
(Don Emmert / AFPGetty Images)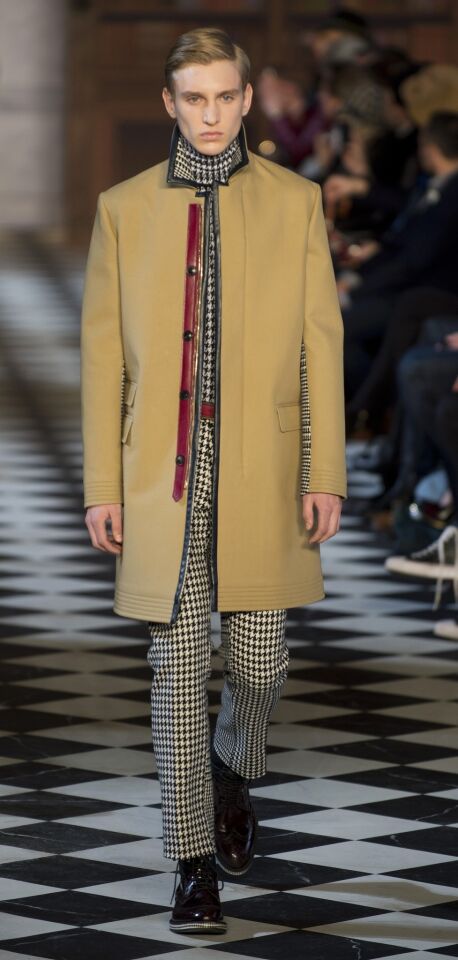 Tommy Hilfiger - fall 2013
(Don Emmert / AFPGetty Images)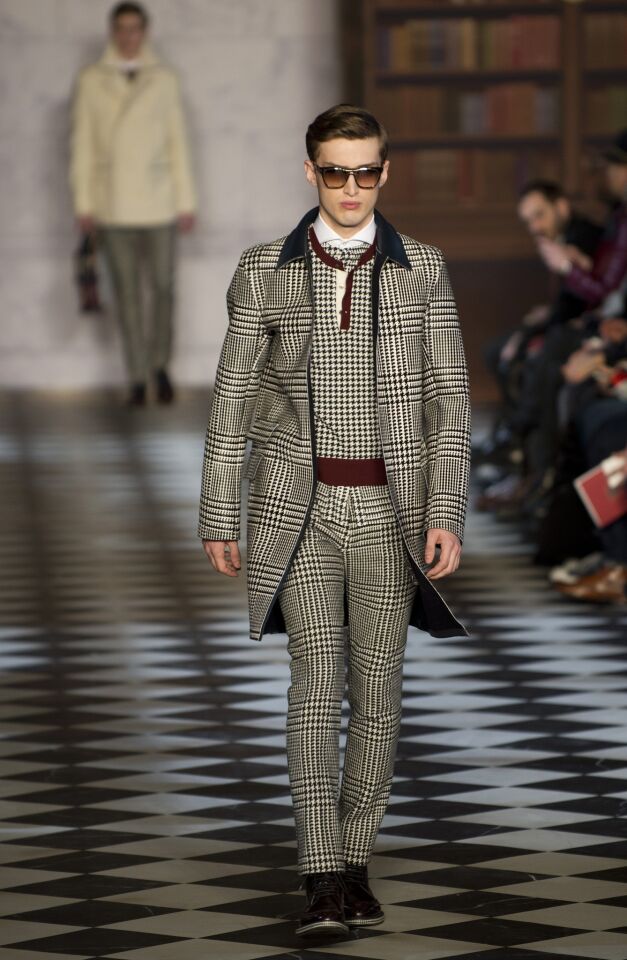 Tommy Hilfiger - fall 2013
(Don Emmert / AFPGetty Images)
NEW YORK – Tommy Hilfiger sent a fall 2013 menswear collection full of bold patterns down the runway at the Park Avenue Armory on Friday evening, the second day of fashion week here. Titled "Savile Row meets Ivy League," the collection unspooled against a set piece designed to look like the library of a British boarding school.
The inspiration: "Sartorial tradition meets all-American prep," read the accompanying show notes. "Traditional tailoring is approached with a rock 'n' roll irreverence in the spirit of Tommy Nutter, sixties London's go-to tailor who counted the Beatles and Mick Jagger among his clients. … Tailoring without the stuffy formality."
The look: Grounded in a patterned palette of navy blue and claret red against white, the collection included outerwear and double-breasted suits in magnified Prince of Wales checks, outsized houndstooth-checks, glen plaids and argyle patterns -- often two or more on the same garment – colorblocked mixed fabrication pieces that paired the patterns with khaki on jeans, with knit sweaters and zip-front shirts. The prep staple was also used generously on a range of outerwear pieces including a bonded peacoat, bonded trench coat and shearling bomber jacket. For the less adventurous dresser, the collection includes a line of slightly more subdued pieces in a navy with red chalkstripes including suits, shearling motorcycle jackets, duffle coats and peacoats.
Notable news: This season the brand partnered with Southern California-based luxury shoe designer George Esquivel to produce distinctively colorblocked brogues (think rich red leather uppers with houndstooth-check soles) that accessorized many of the looks coming down the catwalk.
The scene: The list of celebrity attendees wasn't as robust as it usually is at a Tommy Hilfiger show – that could have been due to the winter storm, this weekend's Grammy Awards in Los Angeles or that TH was saving his celebrity firepower for the star-studded grand opening party of his new 157 N. Robertson Blvd. flagship in West Hollywood next week. Still, notable names in the house (and dressed in Tommy Hilfiger, naturally) included Baltimore Ravens quarterback (and Super Bowl MVP) Joe Flacco, the Buffalo Bills' Brad Smith, Cobra Starship's Gabe Saporta and the Ramones' Marky Ramone.
The verdict: An eye-catching, statement-making collection with an upbeat feel – exactly the vibe we're hoping the new Hilfiger flagship can bring to the retail mix on Robertson when it opens next week.
ALSO:
New York Fashion Week fall 2013: Todd Snyder
New York Fashion Week fall 2013: Holmes & Yang
---