New York Fashion Week spring 2014: Marc Jacobs review
Marc Jacobs - spring 2014
(John Minchillo / Associated Press)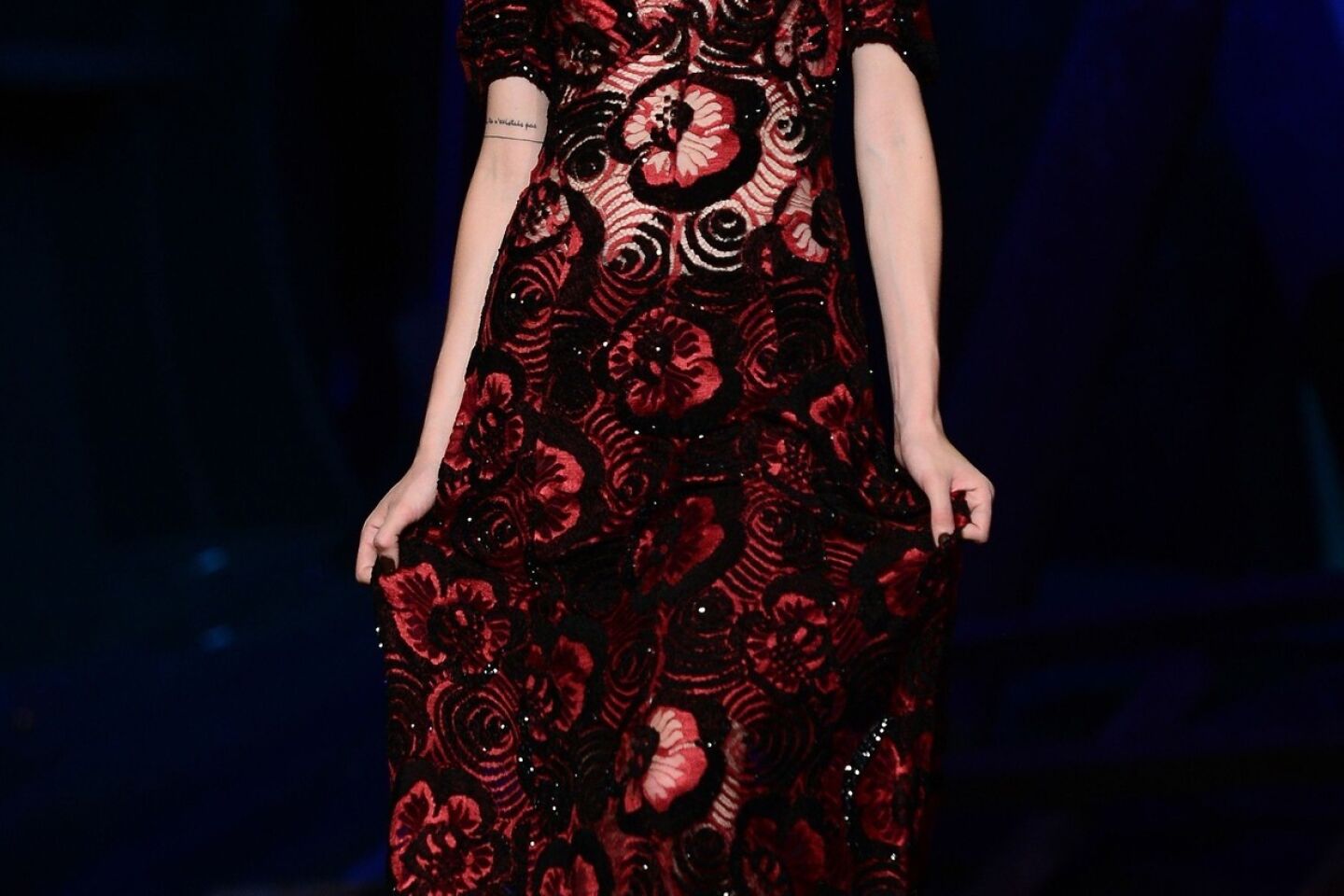 Marc Jacobs - spring 2014
(Emmanuel Dunand / AFP/Getty Images)
Marc Jacobs - spring 2014
(John Minchillo / Associated Press)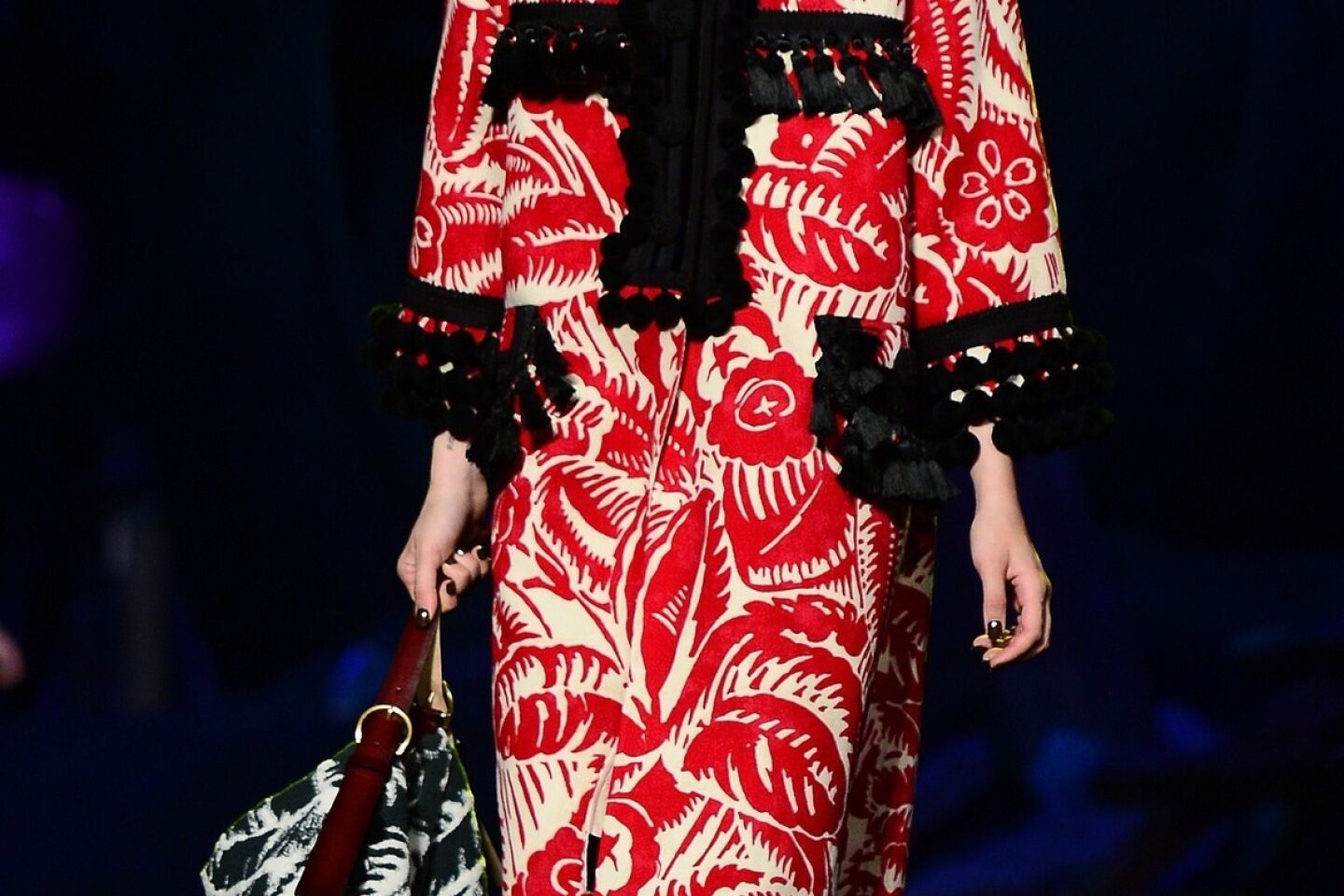 Marc Jacobs - spring 2014
(Emmanual Dunand / AFP/Getty Images)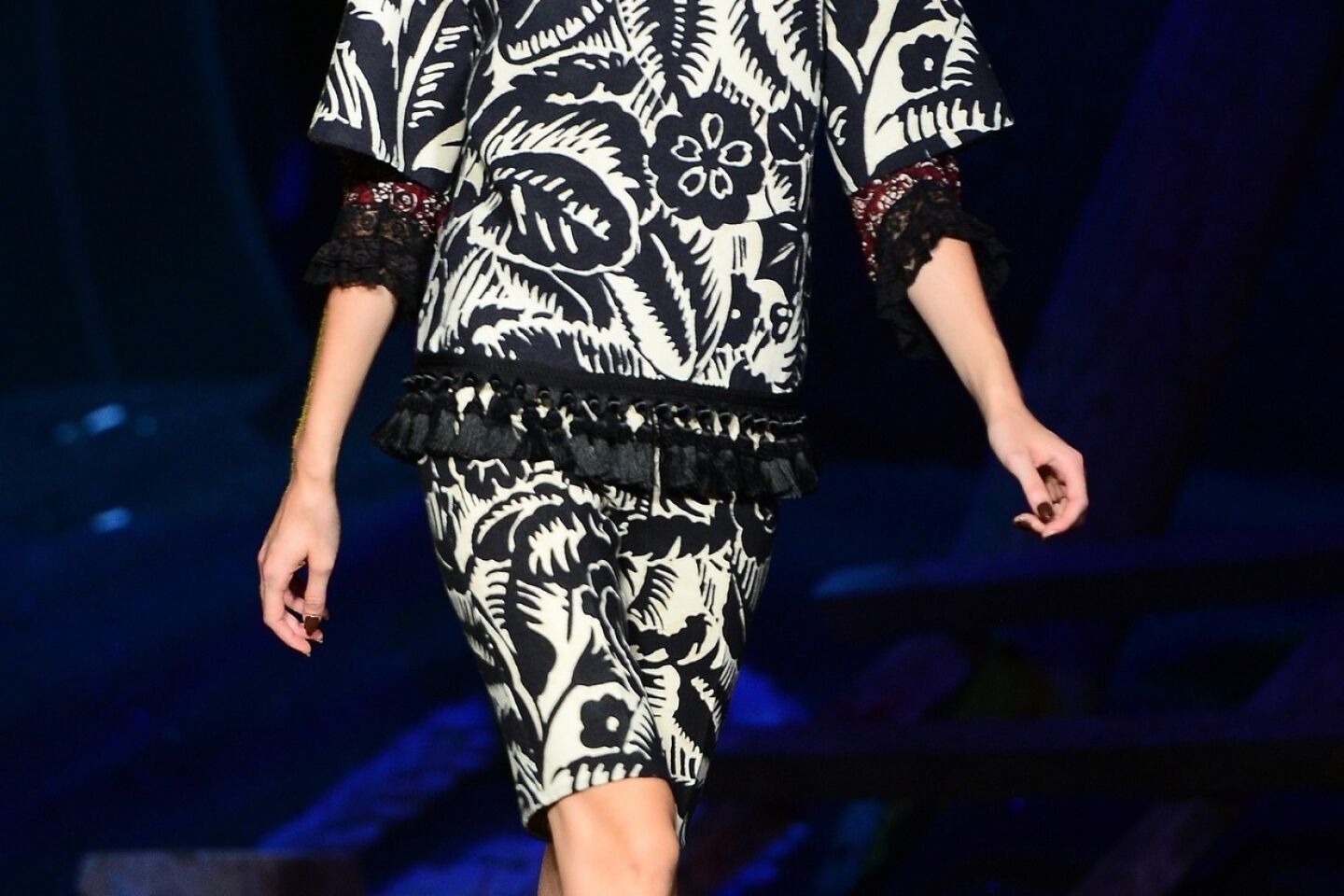 Marc Jacobs - spring 2014
(Emmanuel Dunand / AFP/Getty Images)
Marc Jacobs - spring 2014
(Emmanuel Dunand / AFP/Getty Images)
Marc Jacobs - spring 2014
(Emmanuel Dunand / AFP/Getty Images)
Marc Jacobs - spring 2014
(John Minchillo / Associated Press)
Marc Jacobs - spring 2014
(John Minchillo / Associated Press)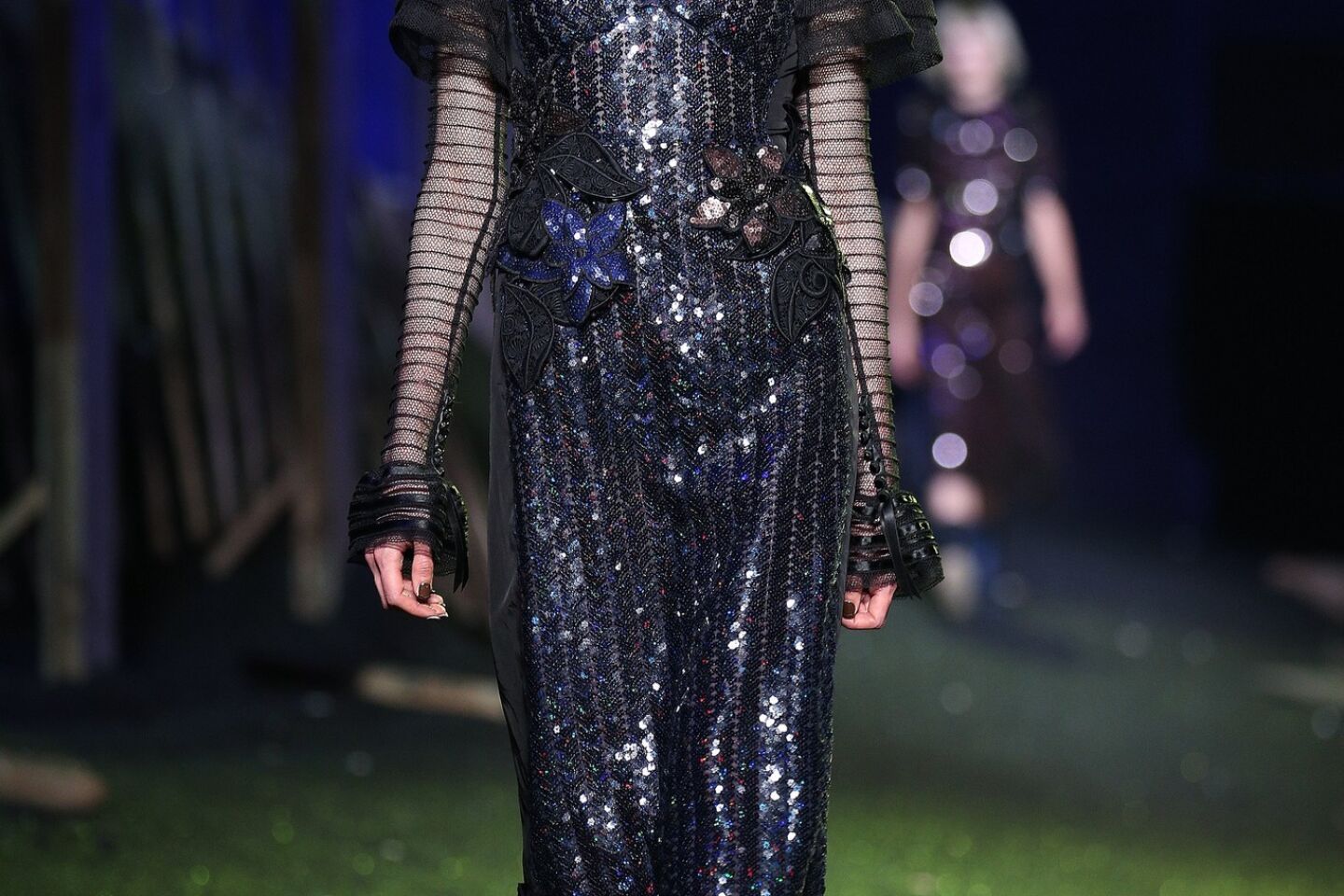 Marc Jacobs - spring 2014
(John Minchillo / Associated Press)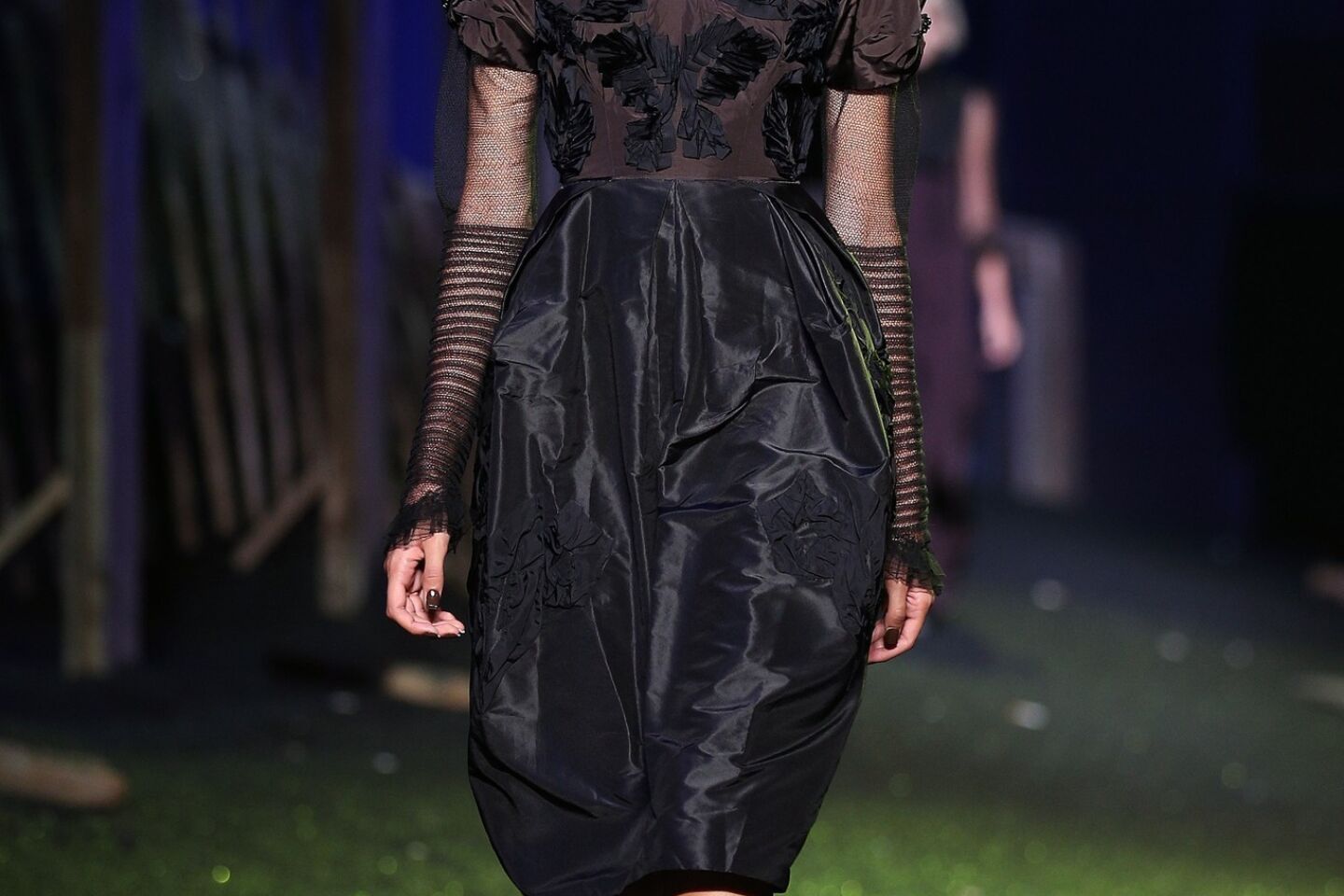 Marc Jacobs - spring 2014
(John Minchillo / Associated Press)
Marc Jacobs - spring 2014
(John Minchillo / Associated Press)
Marc Jacobs - spring 2014
(John Minchillo / Associated Press)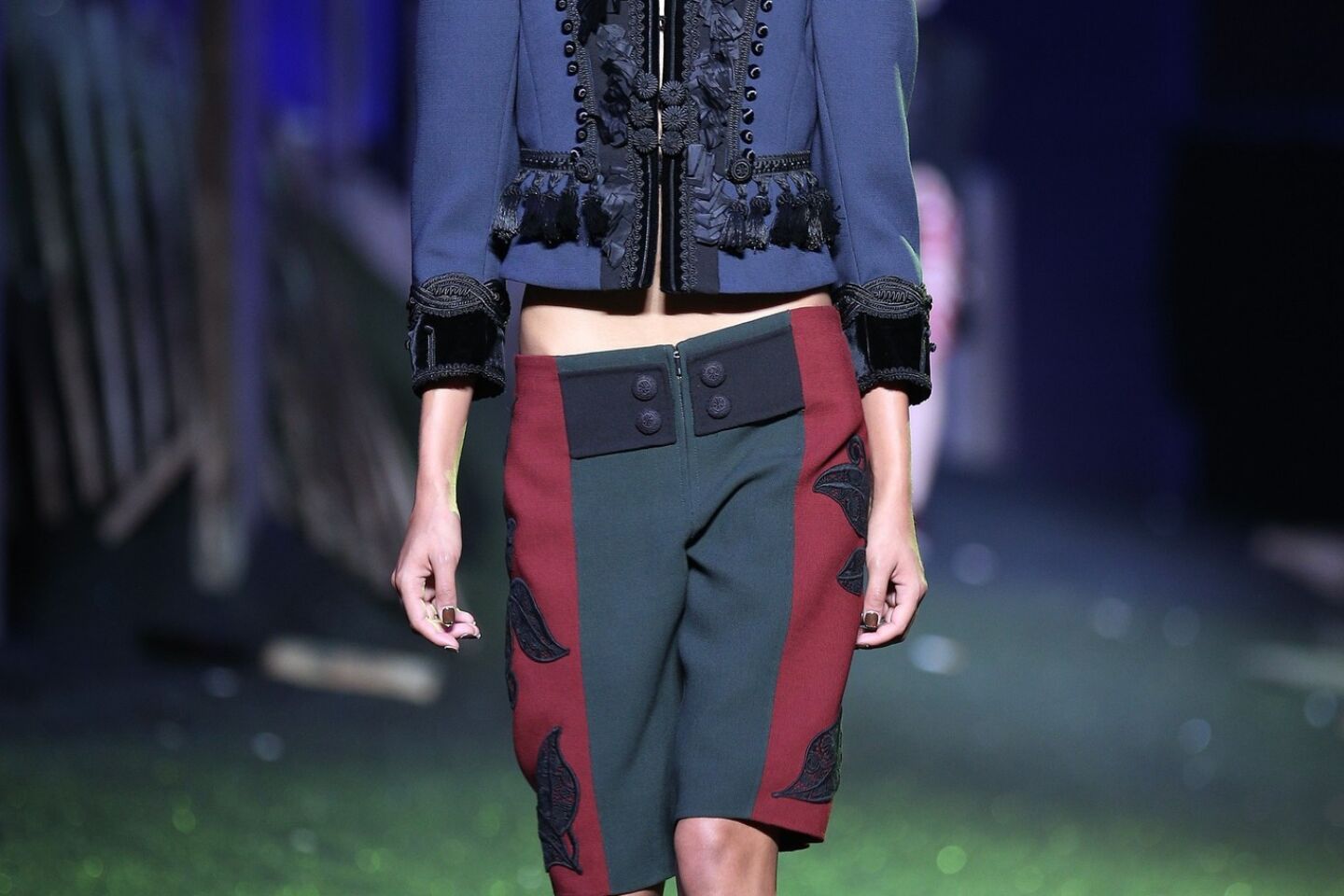 Marc Jacobs - spring 2014
(John Minchillo / Associated Press)
Marc Jacobs - spring 2014
(John Minchillo / Associated Press)
Marc Jacobs - spring 2014
(John Minchillo / Associated Press)
Junkyard pirates? Shipwrecked chic? Paradise lost? Who knows exactly what Marc Jacobs was trying to say with his spring 2014 collection, which closed out New York Fashion Week on Thursday night. But it was cool as hell.
The look: Officer jackets with fringed, braided, and beaded details, worn with haute board shorts or elaborately embroidered skirts. (But in real life, I'm betting everyone is going to want to wear them with jeans or leather pants.) Exploded aloha florals on knit dresses. Shipwrecked sirens in exquisite, darkly romantic embroidered lace gowns. Accessories? Forget those Birkenstocks that everyone is wearing all over the place now. Jacobs revived the Teva-like athletic sandal, and it's never looked better. He also showed fringed moccasin booties, a must have, which were dusted in black glitter.
The verdict: Jacobs has no match when it comes to creating a sense of theater and place in fashion. The runway conjured a shipwrecked brothel-on-the-beach with black sand, empty liquor bottles and cigarette butts, beach chairs and even the moored mast of a ship. But this season, the sum of the whole did not overshadow the parts. There were a lot of pieces with street swagger to pull out and wear.
ALSO:
New York Fashion Week coverage
New York Fashion Week spring 2014: Bibhu Mohapatra review
New York Fashion Week spring 2014: Calvin Klein review