Von Trapp drapery costumes from 'Sound of Music' up for auction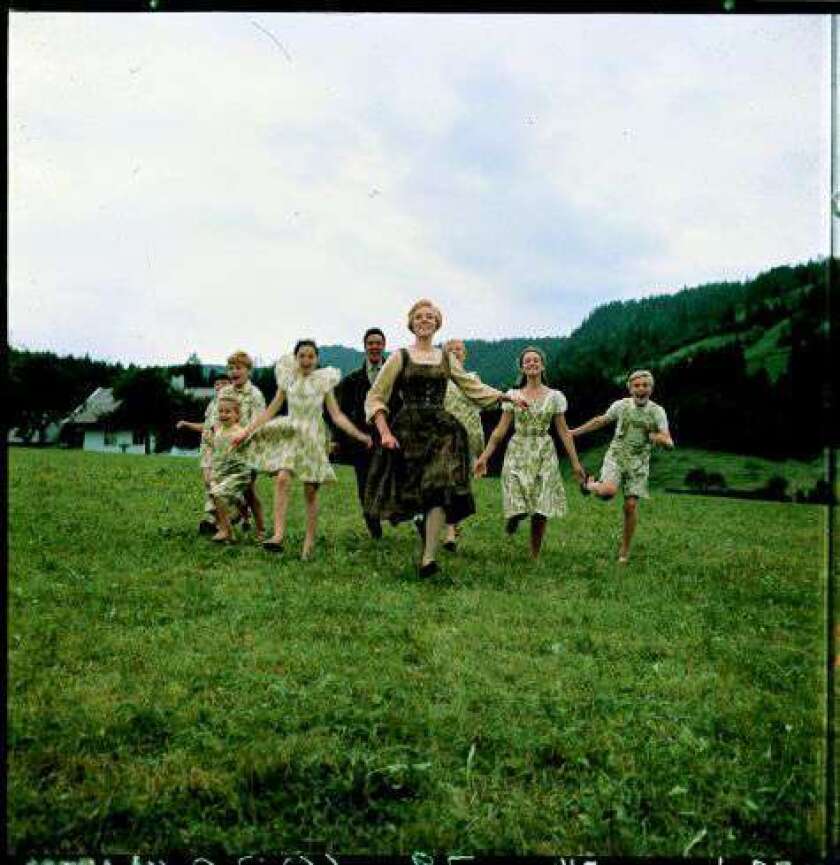 A collection of costumes from "The Sound of Music" -- including a full set of the Von Trapp children's drapery outfits -- will be up for bid at a July 29 Hollywood memorabilia auction, the Profiles in History auction house announced Wednesday.
Among the pieces from the 1965 musical (which took home five Academy Awards and earned an Oscar nomination for costume designer Dorothy Jeakins) included in the auction are a dress Andrews wore during the "Do-Re-Mi" song ("a heavy brown homespun Austrian-style dress with wheat-colored homespun blouse," according to the description), as well as a yellow wool skirt and purple wool cape worn by the actress at various points in the film.
But the costumes that might just be the most fun to have and to hold forever -- especially for anyone who, having seen the film in their youth, was motivated to repurpose the living room curtains with a pair of pinking shears -- are the set of seven floral print costumes worn by the Von Trapp children and which, of course, Maria fashions from the drapes.
Profiles in History has set a pre-auction estimate for the collection at $800,000 to $1.2 million.
Additional information about the upcoming auction, including detailed descriptions of the above and other lots, can be found at the auction house's website.
ALSO:
The Image Photo Booth: Sing-a-long 'Sound of Music'

2013 TV Upfronts: NBC unveils 'Sound of Music' air date
Steve McQueen's tweed jacket from 'Bullitt' goes up for auction
---