Ungaro creative director Peter Dundas makes the rounds in Hollywood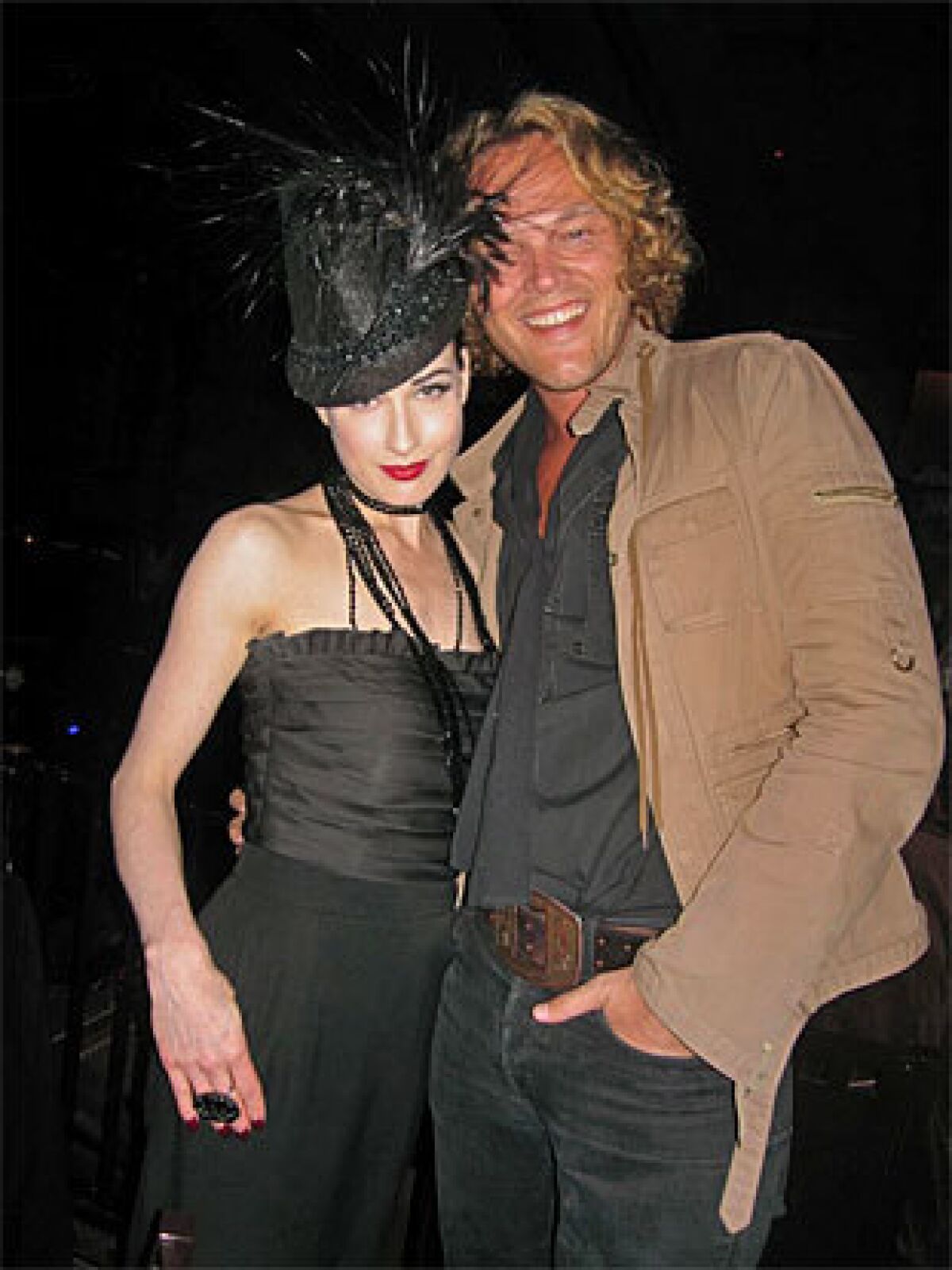 Times Staff Writer
This isn't the first visit to L.A. for Peter Dundas, the creative director for the Paris house of Emanuel Ungaro, but it will certainly go down as his most wild. "I'm usually in and out, with maybe a stop at a few vintage stores," he said Saturday night. "But this is something else."
He was talking to the Mirror between acts during the Pasties and Power Chords show at West Hollywood's Key Club, and who can blame his reaction? A dancer had just loosened herself from the bondage of ropes, and another had precariously flipped and posed from an acrobatic swing suspended some 20 feet above the dance floor.
The two-hour variety night merged a handful of the best of the neo-burlesque crowd, including organizer Kitten de Ville, with the music of the Stooges, Bowie and T. Rex for an entirely new spin on the vaudeville-inspired strip scene. Burlesque legends old — Dixie Evans — and young — Dita Von Teese — came out to support the show, which will take place again July 14.
"I would love to design some costumes for you," Dundas told Von Teese, who arrived in a sparkly Stephen Jones fedora. But she'll have to get in line. Dundas already has his hands full with costumes for Beyonce's upcoming tour.
It's not as if the designer doesn't know how to work with performers. Before joining Ungaro 13 months ago — and before his stints as first assistant to Jean-Paul Gaultier, then head designer at Christian Lacroix and then designer and VIP liaison alongside Roberto Cavalli — Dundas was a costumer for La Comedie Francaise.
Tonight's Bar Marmont event in his honor — following a fashion show at Neiman Marcus Beverly Hills and preceeding a trunk show there tomorrow — are the tamest events on his tour of the city, which also included dinner at Il Sole and a party at starlet Mandy Moore's house above the Chateau Marmont, and yet another dinner at Caf– Stella in Silver Lake hosted by Decades' owner Cameron Silver and attended by filmmaker Liz Goldwyn and stylist Arianne Phillips.