Rodeo Drive's heyday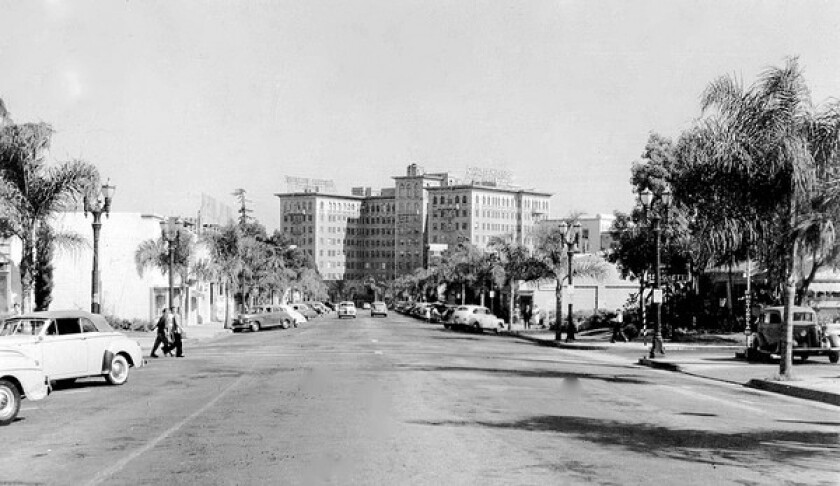 Los Angeles Times Fashion Critic
When Giorgio Beverly Hills was in its heyday, from the late 1960s to the late 1980s, Rodeo Drive was not lined with the kind of marquee designer flagships that are located there today. There was no Prada Epicenter, with its arty open facade, or faux Italianate Via Rodeo shopping complex (that was a parking lot). And there certainly was nothing like today's Bebe and Guess stores, which would seem better suited to a suburban shopping mall than a billionaire's boulevard.
Back then, Rodeo Drive was a destination for locally owned independent boutiques, both hip and luxe, including Theodore, where retailer Herb Fink sold the Brigitte Bardot-St. Tropez look to Cher and other stars; and the West Coast outpost of New York's funky store Paraphernalia, merchandised by fashion school grad-turned-movie director Joel Schumacher.
Rock Hudson, Jack Lemmon and other Hollywood leading men bought their suits at Carroll & Co., founded by former Warner Bros. publicist Richard Carroll. I. Magnin department store scion Jerry Magnin had a menswear boutique on Rodeo too, as well as the franchise for the Ralph Lauren store. There were also restaurants and clubs on the street, which attracted foot traffic and led to sales.
Families would roll up with two limousines; one for themselves and one for their purchases. "You used to have a much better chance of stargazing if you walked Rodeo Drive," said Fred Hayman's longtime publicist Katy Sweet. "Today, with all the back entrances and private changing rooms, the stylists and home delivery service, there's not as much of that."
"From 1970 when I opened, there were 95% locals on the street, and maybe one or two international nameplates — Gucci and Hermes," Magnin said. "Today, there are virtually no locals … and if the owner of the store is 5,000 miles away, it's not going to have the same feeling as if Fred Hayman rips a suit off the wall and says, 'You would look great in this.'"
---