A wedding with all the (budget) trimmings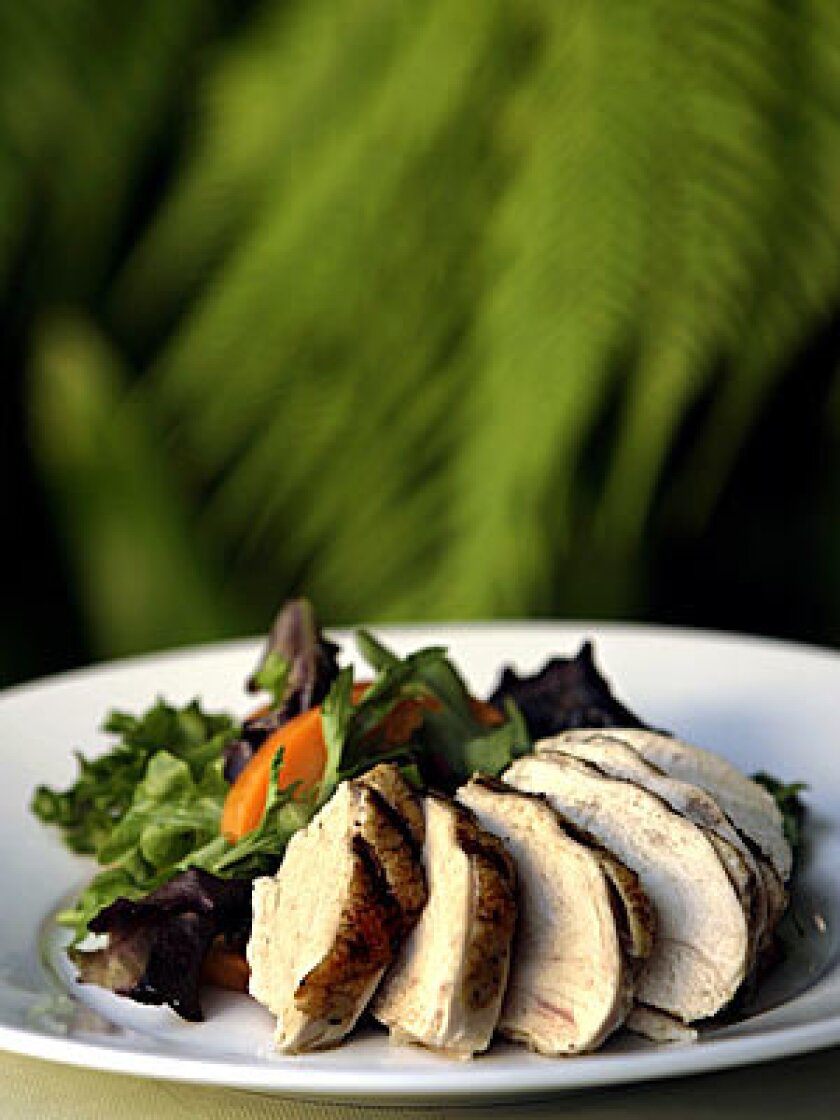 The invitations will be printed at Costco. The rings will be purchased with coupons. And her aunt might be baking the cake. That's as far as the planning has gone for bride-to-be Marni Druliner, who has less than five months to go before her big day.
"I didn't realize how much weddings [cost]," said the 27-year-old reality TV producer from Santa Clarita.
"We're definitely shopping around more," said Druliner, who, on a rare day off from work, was parading around in one of the "million dresses" she'd tried on at David's Bridal. The $1,050 strapless gown she had on at that moment could be had for $850 if she bought it by the following Monday, but she was undecided.
Druliner was making the rounds with her mom, who was documenting each dress on camera. On the wedding day, Mom's role is likely to be reprised -- as her daughter's semi-official wedding photographer. The video? That will be shot by a friend.
Scaled back, downgraded, digitized and homespun, weddings are getting a major economic makeover this year. While the number of weddings scheduled to take place in the U.S. in 2009 remains steady at 2.2 million, a recent "What's on Brides' Minds" survey conducted for gown emporium David's Bridal found that 75% of brides-to-be said they would have to make adjustments to their wedding budget as a result of the economic climate. The average cost of a couple's publicly traded "I do's" is now $19,212, down 33% from its peak of $28,732 in 2007, according to the Tucson-based research firm the Wedding Report.
"People are doing what they've always done in terms of wearing something special, gathering their family and friends, serving them a meal and going on a honeymoon," said Millie Martini Bratten, editor in chief of Brides magazine. "It's just all being shaved a bit here and there."
The biggest area that's getting a trim: the guest list, which reduces the costs of floral arrangements and the biggest expense for any wedding -- food and alcohol.
"Food is where they will save the most money, so people are downgrading," said Kerim Albanes, founder and owner of the L.A. event planning firm My Wedding Blooms. "Instead of doing filet mignon and salmon, now they're going with chicken."
Often that chicken is buffet style. And the dessert and favors? Increasingly, those are made by friends or family.
"DIY is coming into play more often in response to the fact that more people are concerned about where their dollar is going," said Anja Winikka, editor of TheKnot.com. "Homemade is very popular."
At least homemade is popular for menu cards, food items, table arrangements and many of the other trimmings that, in better times, were contracted out to pros. When it comes to dresses, women are still going with name brands and designers. But a growing number of women are also just renting them; bridal gown rentals at One Night Affair in Beverly Hills are up 100% this year over last.
If brides do buy, they're doing so from chain bridal shops that are likely to stay in business long enough to see them through the alteration process. They're also spending less on the dress and putting their money into styles that are understated and classic rather than ostentatious. To get their dance on, the soon-to-be-wed are employing their own iPods rather than DJs or an eight-piece band. To create memories that will last a lifetime, they're asking friends to take pictures with their digital cameras, phones and video recorders, and editing the footage themselves. "Brides are not immune from what's going on in the world," Bratten said. "They're changing their behavior a little bit. The planning has gotten quite different and in great ways."
---