16 Images
Mother's Day gift guide
Bike Friday's foldable Family Tandem Traveler fits into two suitcases for travel, is highly adjustable to fit kids, and comes in fun colors. Handcrafted in Oregon in four to six weeks by custom order, so order and tell Mom it's on the way. From $1,598 ($1,998 for featured Select 2012 model) at
www.bikefriday.com
, Rincon Cycles in Carpinteria, (805) 684-9466, or Electric Cyclery in Laguna Beach. Call (949) 715-2345.
(Rincon Cycles)
Botany's lush spring wreaths are a creative swap-in for the standard bouquet, personalized with her favorite mix of flowers. They last two to four weeks; $100-$400 by custom order at Botany in Brentwood Country Mart. Call (310) 394-0358.
(Botany)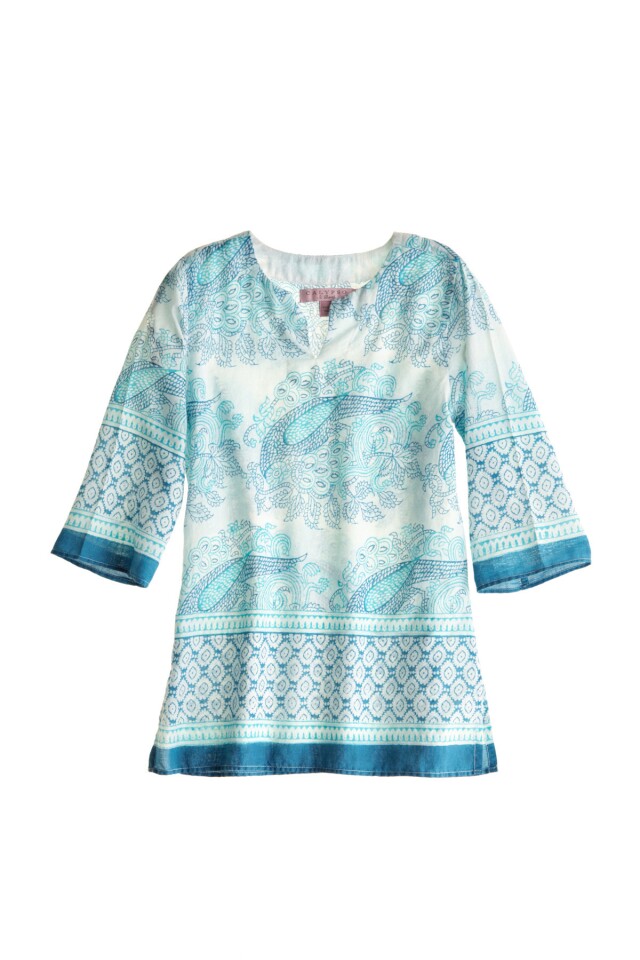 Fashion 101 Calypso St. Barth's new Mommy & Me tunic line features four hand block-printed patterns in cool cotton voile. Lulu Tepic tunic, $98, and matching girls' Tepic tunic, $48 at
www.calypsostbarth.com
or the boutique in the Brentwood Country Mart in Santa Monica. Call (310) 434-9601.
(Calypso)
Chanel ring, embellished with enamel and a cluster of freshwater pearls, $1,225 at the Chanel boutique in Beverly Hills. Call (310) 278-5500 or (800) 550-0005.
(Chanel)
Chanel Ear Jewel, embellished with coral-inspired branches, enamel, strass and freshwater pearls. Price upon request.
(Chanel)
Parisian brand Dyptyque's candles and eau de toilettes in "Le Langage des Fleurs" ("language of the flowers") limited edition decorative boxes with matching gift cards; from $48 at
diptyqueparis.com
and local Nordstrom's stores.
(Dyptyque)
Lillet Rosé, a summery blend of wine and citrus liqueurs with notes of berry, wildflower, melon and stone fruit, is the Bordeau, France-based apertif company's first new product in 50 years; $19.99 at K&L Wine Merchants in Hollywood, (323) 464-9463 and The Winehouse in West Los Angeles, (310-479-3731
(Lillet)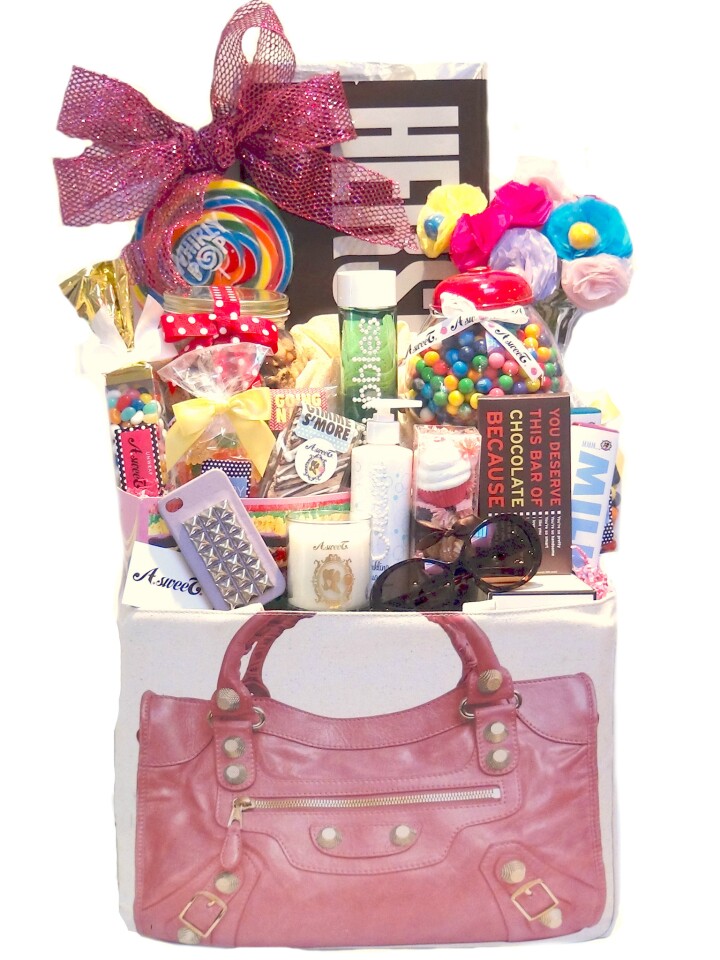 A.sweeT. Mother's Day Luxury Gift Bag features a Thursday Friday tote bag packed with four A.sweeT. chocolate bars, gummy bears, jelly beans, gum balls, a giant lollipop, a candy flower vase made of Pixy Stix and gumballs, the brand's berry-scented candle, a gum ball machine, House of Harlow 1960 sunglasses, a Jagger Edge iPhone case, Feeling Smitten cupcake-shaped bath bombs, Primal Elements body lotion and bubble bath, and a huge Hershey Bar; $635 at A.sweeT. in Beverly Hills. Call (310) 860-9265.
http://asweetonline.com/
(A.sweeT.)
London-based designer Zaeem Jamal's red suede Crossover Clutch, lined in gold metallic leather with a "flower of life" print, has a compartment built into the clasp to hold a custom-selected gemstone for good karma. Built-in iPhone/Blackberry pocket and a gold double chainlink strap converts it into a shoulder bag; handcrafted in Italy. $1,450 at the new boutique in West Hollywood. Call (323) 782-0110.
(Zaeem Jamal)
Phlox's luxurious yet down-to-earth Ride or Die python skateboard, $1,700 at the Novechento boutique in Newport Beach. Call (949) 715-1700.
(Phlox)
Star stylist turned beauty expert Linda Rodin's new namesake perfume, in rich jasmine with a spicy neroli twist, debuts May 1; $220 at Barneys New York in Beverly Hills. Call (310) 276-4400.
(Rodin)
Havaianas for Baby Buggy Mommy & Me flip-flops launch May 1 with four celebrity-designed prints (featured style by Rebecca Romijn); 10% of sales goes to Baby Buggy, a nonprofit that provides essentials and educational services to children of families in need. Flip-flops $26 for women's and $19 for kids' sizes at
www.havaianas.com
and Nordstrom stores.
(Havaianas)
The Row for Superga limited-edition cashmere sneakers, designed by Mary-Kate and Ashley Olsen, just hit stores; $250 at
www.therow.com
,
www.monamoore.com
or Mona Moore in Venice. Call (310) 452-4070.
(The Row)
The TenOverSix Mother & Child candle infuses any room with a bouquet of night jasmine, peony and gardenia. All profits go to the Tibetan Healing Fund, which helps improve healthcare and education for women and children in rural Tibet. Candles $45 at
www.tenover6.com
or the boutique in West Hollywood. Call (323) 330-9355.
(TenOverSix)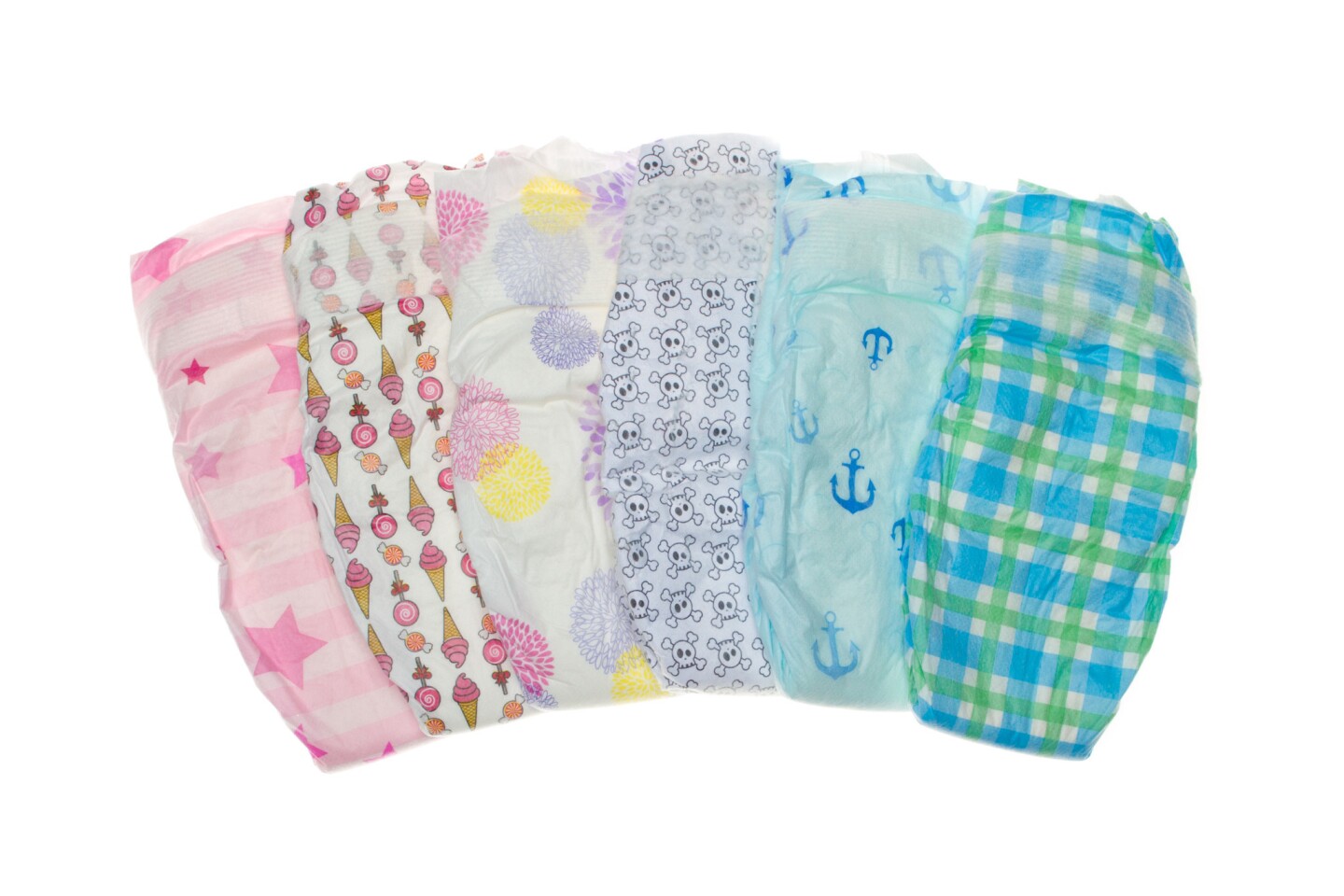 The Honest Company, co-founded by Jessica Alba in January, offers monthly subscriptions for non-toxic, eco-friendly cleaning and personal grooming products, $35.95/month, and cute patterned diapers, $79.95/month. Products will be sold individually starting May 1; a portion of proceeds benefits Baby2Baby, a nonprofit that provides essentials to families in need. Visit
www.honest.com
or call (888) 862-8818.
(Honest)
Chickadee's sculptural smoke detector, designed by Louise van der Veld, will let Mom breathe easier; $75 in three neutral color combinations. It will be available in late May. Pre-order at
www.aplusrstore.com
and the A+R boutique in Venice. Call (310) 392-9128.
()