Gwyneth Paltrow, Jessica Alba, Zoe Saldana, Tom Ford among turnout for star-studded Baby2Baby Gala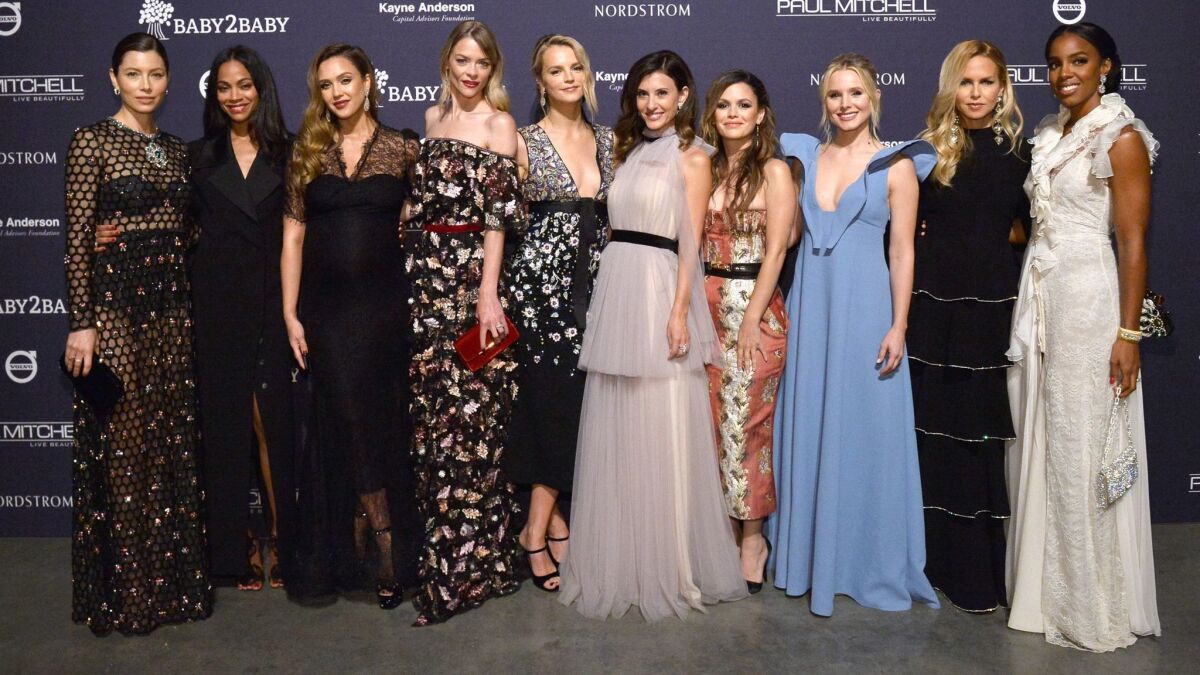 A far cry from the usual charity dinner, Saturday's Baby2Baby Gala featured — aside from a cocktail reception, awards ceremony and musical performance by SWV — a lavish array of food stations that lined the voluminous and elegantly candlelighted interior of 3Labs in Culver City.
"I have to say I'm absolutely so stunned and impressed by this event," said Gwyneth Paltrow, the night's honoree, thanking the chefs from onstage. "I've never been to a charity event with such good food. … Normally it's a bit of a rubber-chicken thing and an In-N-Out on the way home. Not today."
Restaurateurs Jon Shook and Vinny Dotolo of Animal and Jon & Vinny's coordinated the more than 20 food stations.
---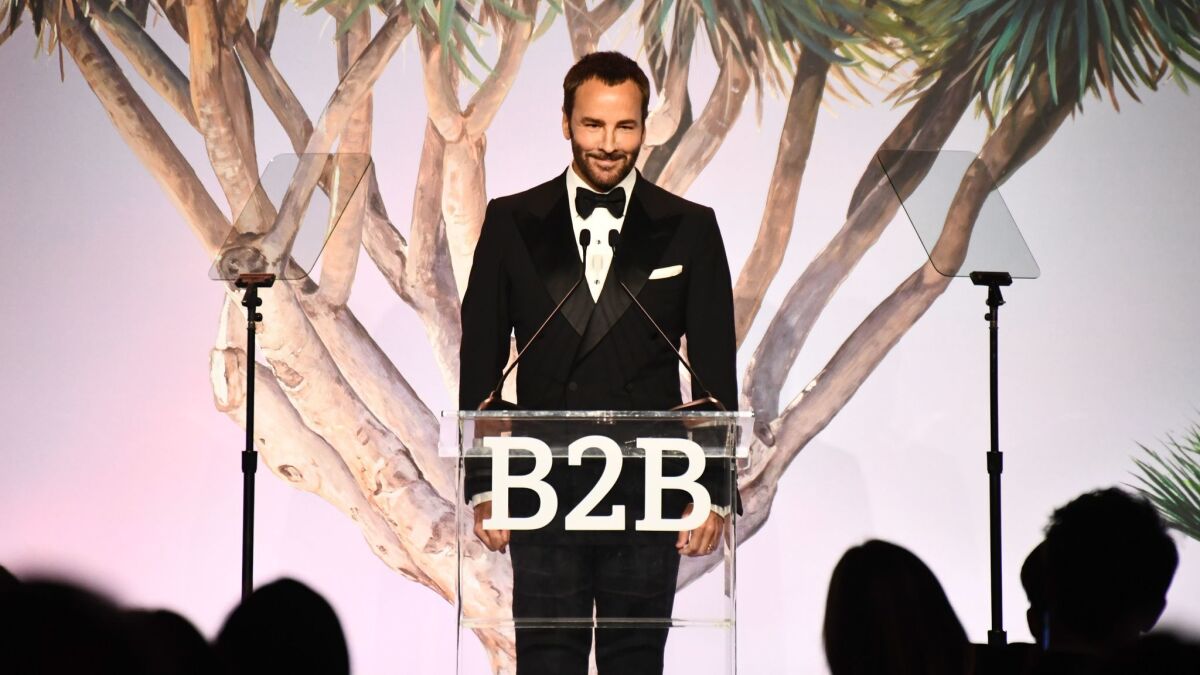 The event
The Baby2Baby Gala raised about $4 million, a record-setting amount for the black-tie affair, which was presented by Paul Mitchell. Money will go toward providing diapers, clothing and other basic essentials to babies and children in need.
The crowd
As star-studded a soiree as there is in Los Angeles, the event had Jessica Alba, Jessica Biel, Kristen Bell, Nicole Richie and Tom Ford participating in the ceremonies. In the audience were Jennifer Garner, Zoe Saldana, Jaime King, Selma Blair, Julie Bowen, Alessandra Ambrosio, Jordana Brewster, Eiza Gonzalez, Busy Philipps, Sara Foster, Erin Foster, Rachel Bilson, Sam Worthington, January Jones, Molly Sims, J.J. Abrams, Katie McGrath, Kelly Rowland, Sterling K. Brown and Ryan Michelle Bathe, among others.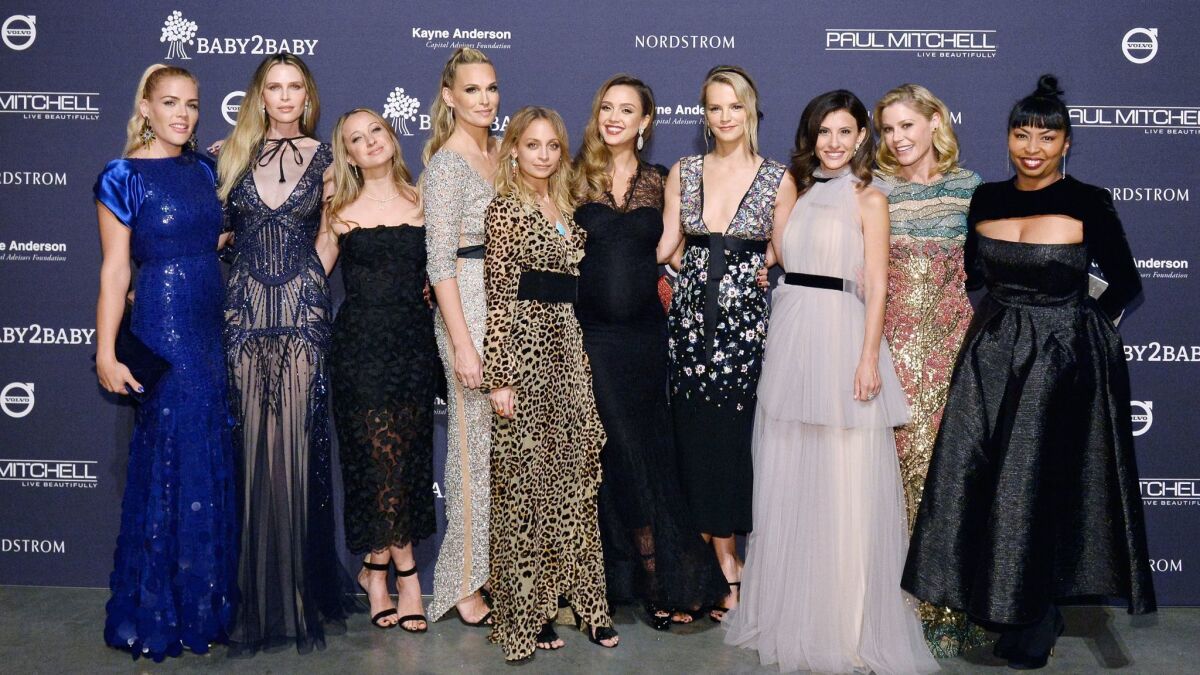 The program
Alba kicked off the evening by recognizing the sponsors, event chairs and others, also noting the abundant taste treats. "As a very pregnant ambassador, this is the best event ever," she said, ticking off lobster rolls, burgers, pasta and tuna among the goodies she'd already tried, with more lobster rolls to come.
The organization's co-presidents, Kelly Sawyer Patricof and Norah Weinstein, spoke next, followed by Biel's praise of the charity and the successful appeal for donations by Bell and Richie. Ford then presented Paltrow with the Giving Tree Award.
The quote
"I think it's beyond description that there are children in our city a few miles away who are going to bed tonight hungry, without diapers. It's unconscionable at this point," Paltrow said. "We're living in very interesting times, and I think we really need to rely on each other — on our empathy — in order to go into our communities and help and lift each other up."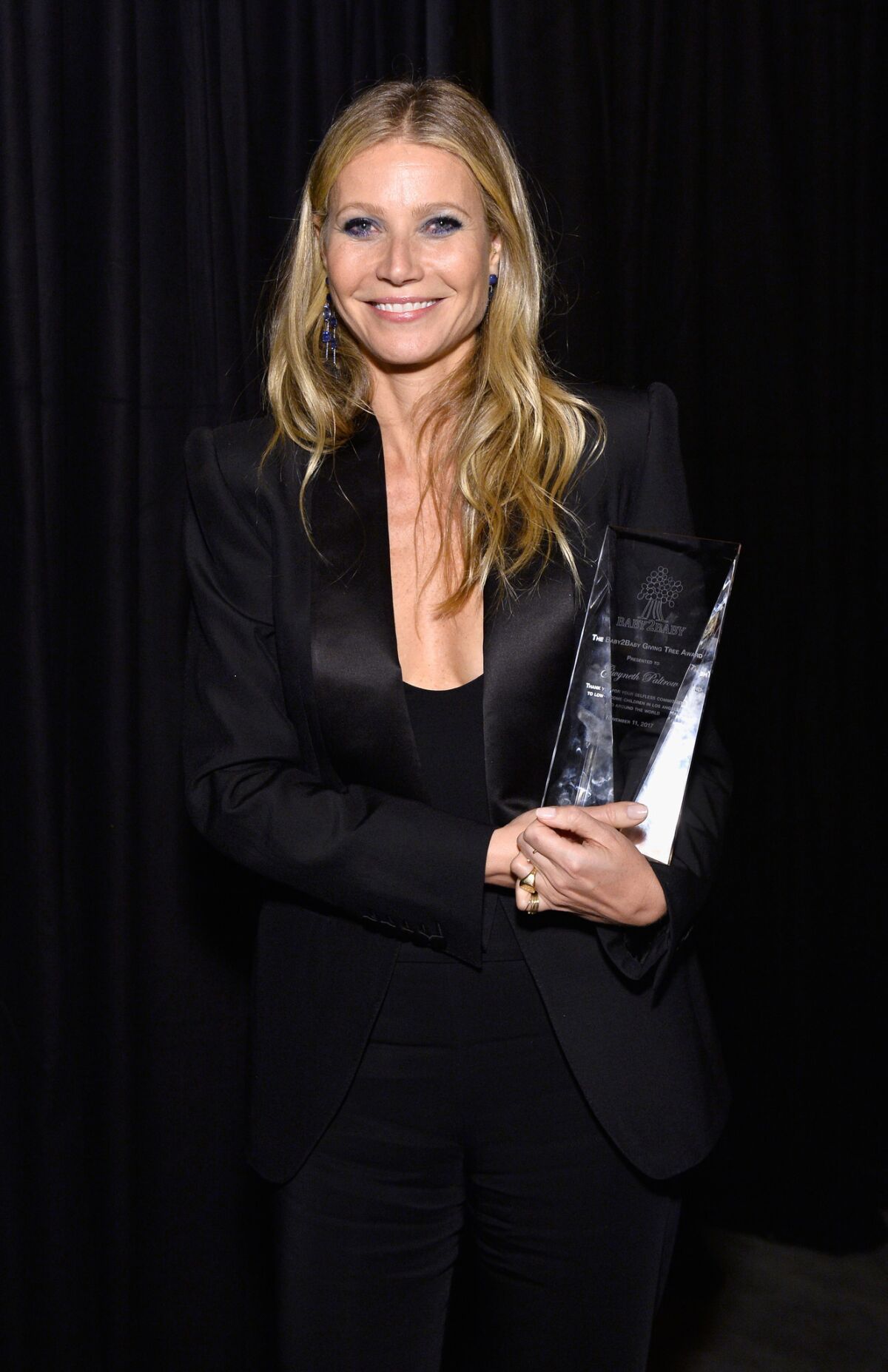 The numbers
Tickets for the 750 guests began at $1,000, and tables for 12 ranged up to $50,000. The evening's proceeds included tickets, tables, sponsors, a silent auction and a giving appeal.
Ellen Olivier is the founder of Society News LA.
For fashion news, follow us at @latimesimage on Twitter.
ALSO
Pat McGrath teams with singer Maggie Lindemann, unveils new beauty products sold through Spotify
Red carpet rewind: It's florals, bows and Gucci galore at the 2017 LACMA Art + Film Gala
Ralph Lauren unveils retro-inspired closing ceremony uniforms for the 2018 Winter Olympics
---