Beauty industry leader Gregg Renfrew looks ahead as Beautycounter celebrates its fifth anniversary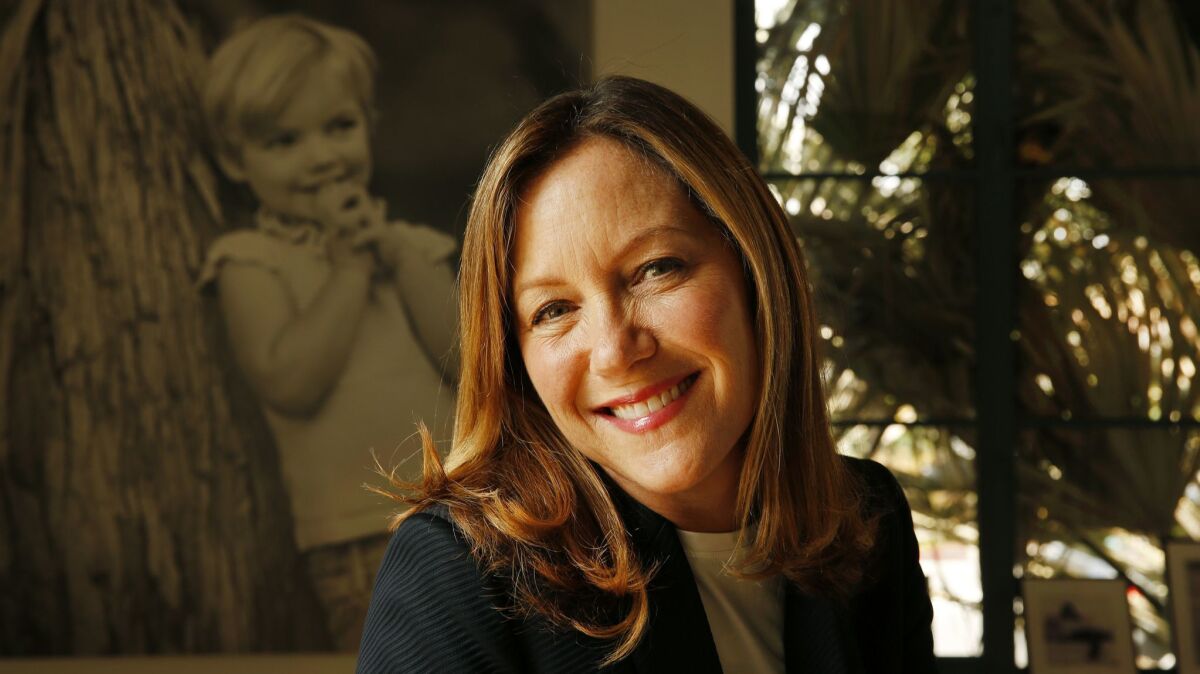 Gregg Renfrew, founder of clean beauty brand Beautycounter, is standing inside her Santa Monica office dressed in what has come to be her signature no-nonsense, albeit very chic business uniform: a sharply tailored blazer, cropped jeans and statement heels (today they're leopard print).
However, the standout piece is her T-shirt. It's a simple white version emblazoned with the word "love." The love theme, Renfrew says, was at the center of her speech to 4,000 of the 30,000 Beautycounter consultants at the brand's fourth annual company summit, and is the overall guiding force behind the vast work the company is doing on its determined crusade to clean up the beauty industry.
"Everyone, at the end of the day, cares about life and those they love," Renfrew says. "They care about love. They care about their families and their children. Everyone deserves to have safer products, and I think that helping people understand that while you may on the surface look different or seem different, that we're all very much the same. And the essential theme of everything we do, from Day One, has been about love. It's about protecting and being there for those you love."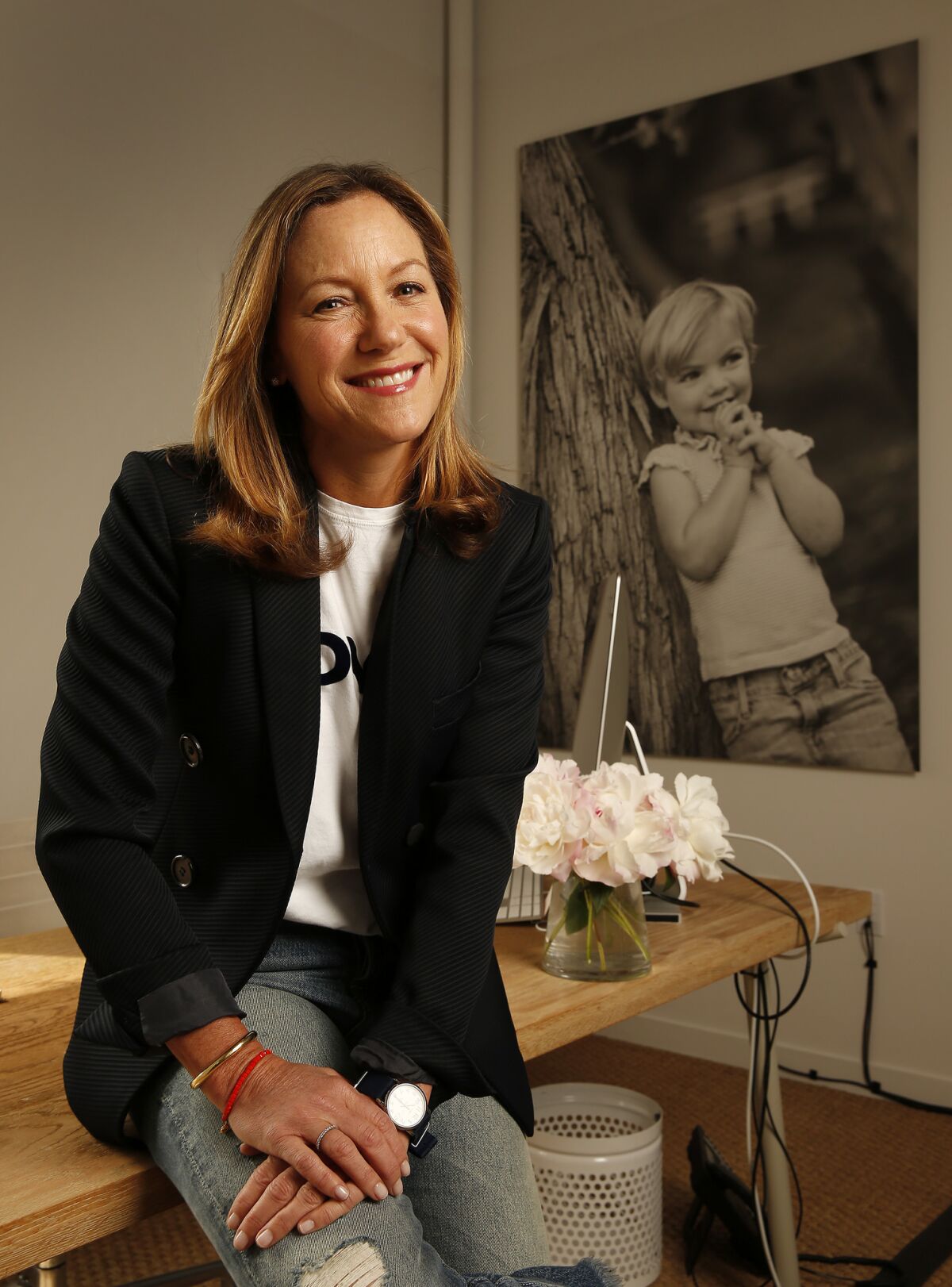 It has been five years since Renfrew launched Beautycounter, the company she created after seeing the documentary "An Inconvenient Truth." The documentary about global warming inspired her to switch out her household cleaning products for healthier and more eco-friendly versions, but she remained shocked by the dearth of options for safe, high-performing beauty products. The business entrepreneur assembled a team of leading safety and health experts as well as a chief artistic officer, Christy Coleman, an established celebrity and editorial makeup artist who had previously transformed her makeup kit to contain only clean products.
In 2013, Beautycounter began with a set of nine products including face oil, body lotion and shampoo and conditioner, all of which lacked more than 1,500 ingredients on the company's "Never List." (It's a comprehensive list of ingredients known to be harmful to human health and which the brand continues to abide by.) Since then they have created more than 150 products, including sunscreen, makeup, a children's line and Countermatch, the brand's most recent — and perhaps innovative — launch of moisture-adaptive skin and body care.
"I was watching all my friends struggling with all these health issues and our children struggling with health issues, and it was just too much," says Renfrew on a morning this spring. "I started Beautycounter having become aware of the fact that there were all these harmful ingredients and knowing that I was putting that on myself and on my children."
"Clean beauty" has become a ubiquitous term, without an official definition or guidelines, due partly to the fact that the federal laws overseeing the industry have not been updated since 1938. However, with clean beauty becoming a more-saturated sector of the beauty industry, its presence cannot be ignored. (In addition to brands such as Beautycounter, there are dedicated multi-brand stores including Credo, CAP Beauty and the Detox Market carrying exclusively clean beauty products.)
"Clean beauty is really about a public pledge to forgo harmful chemicals and combine the power of natural alternatives with safe synthetics for an efficacious product," says Larissa Jensen, beauty industry analyst at the NPD Group.
In 2017, when total prestige skin care grew 9%, clean skin-care brands saw an uptick of 34%. And this year, the clean beauty sector of the market has already seen an increase of 42% over the previous year, according to the NPD Group.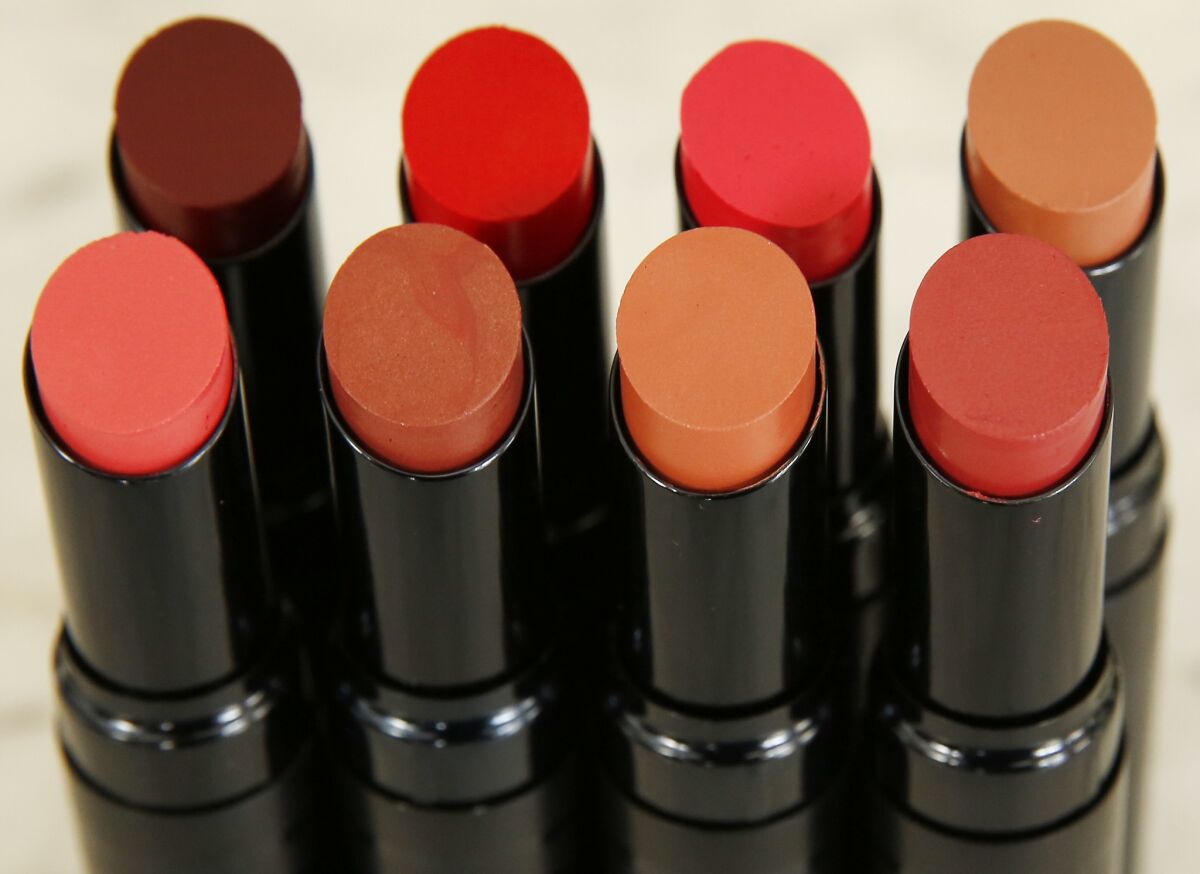 Clean beauty is a rapidly growing aspect of the industry, a movement unto itself and possibly a reaction to antiquated regulations of ingredients permissible in personal-care products.
Beyond creating cleaner beauty products, Beautycounter is working to change the laws of the beauty industry. In May 2016, Beautycounter and 100 of its consultants (people in U.S. and Canada who sell the brand through a direct sales model; it's also sold through Beautycounter's e-commerce and partnerships with retailers such as Goop and Target), descended on Washington to meet with lawmakers and members of Congress to voice their support for more health-protective laws governing the beauty industry.
"From the beginning, it was all about advocacy because our laws are so outdated," says Renfrew about whether she had always planned for Beautycounter to enter the political arena. "We are woefully under-regulated in the beauty industry."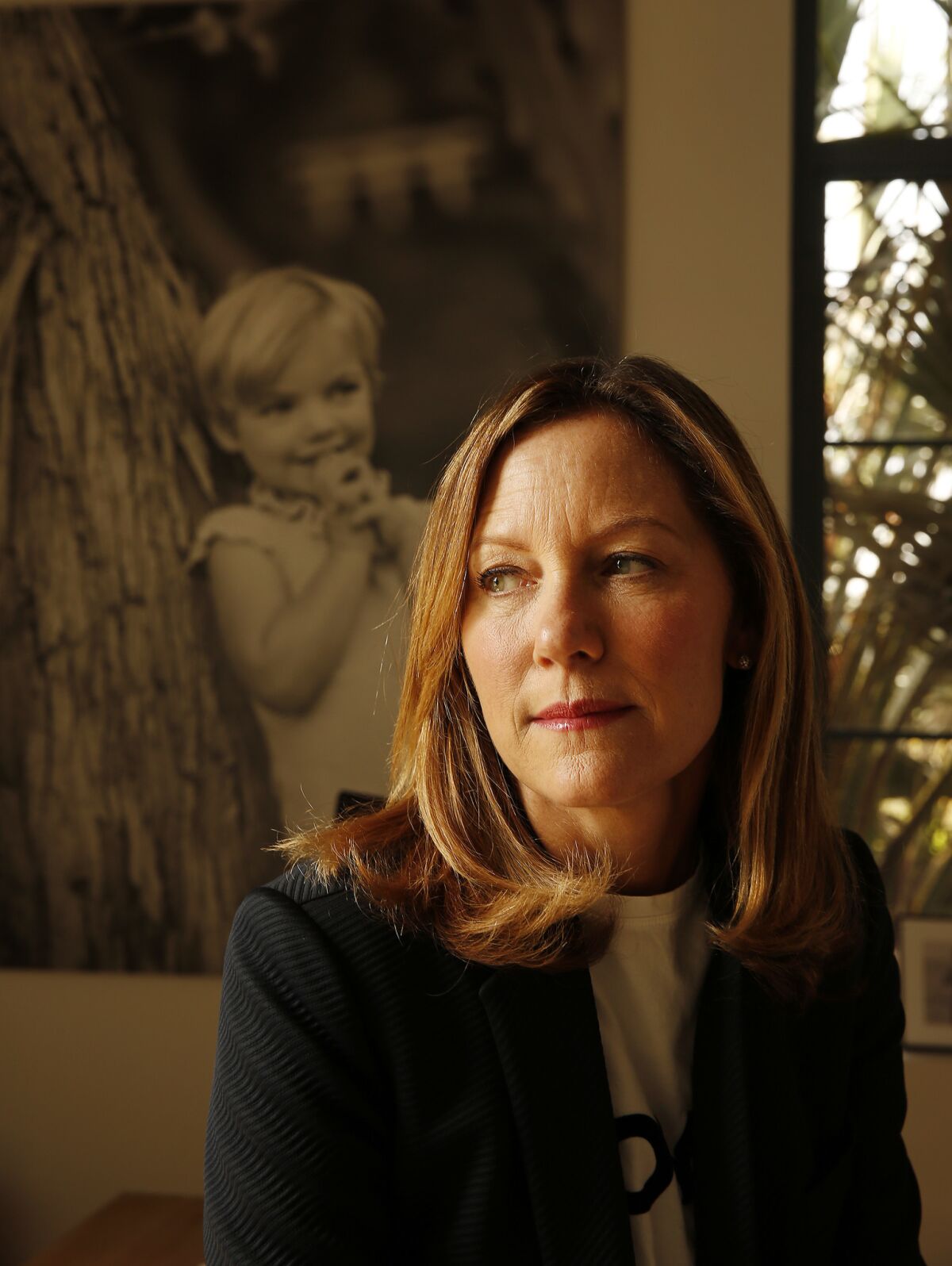 Putting its money where its mouth is, Beautycounter was one of the most outspoken companies advocating for the safer salon bill in California. Recently signed into law by Gov. Jerry Brown, the bill would for the first time require ingredients to be disclosed on professional salon products. This was the biggest improvement in cosmetic ingredient transparency since the 1970s. In addition, Beautycounter also played a role in the passing of the Hawaii ban on oxybenzone and octinoxate in sunscreen.
The Counteract Coalition, an alliance rallied by Renfrew of several clean-beauty brands, including Beautycounter, Annmarie Skin Care, Biossance, Côte, Goddess Garden, Follain, OSEA, Peet Rivko, Rahua, Silk Therapeutics, SW Basics, Tenoverten, Vapour Organic Beauty and Josie Maran, formed in September 2017 to support the Personal Care Products Safety Act, a bill initially introduced in 2015 by Sen. Dianne Feinstein, D-Calif., and Sen. Susan Collins, R-Maine. The legislation will be up for re-introduction in 2019, marking the first time since 1938 that imposing regulations on ingredients used in personal care products will be reviewed.
Renfrew recognizes that reforming current laws would mean a massive lunge forward for the beauty industry and public health in general but is clear to point out that the U.S. government must be stringent in its guidelines and execution. "We're trying to help them pass a bill that is meaningful," she says. "So, it's not just getting a bill passed, it's actually, 'Does it protect the American consumer? Does it give the FDA the power or the authority to recall products when harmful ingredients are there?'"
Renfrew later reiterates the driving force of love behind the brand's work and her goal for the next five years of Beautycounter expanding its community to bring safer products to more people.
"Everyone means everyone," she says about her vision for bringing clean beauty to a wider audience. "You'd do anything to save your children's lives. You'd do anything to make sure your best friend lived longer. You'd do anything to be there to watch your own child walk down the aisle, and so that's why we're in business, because we believe beauty should be good for you. And we want you to live a great life, and that should be for everyone — not just some segment of the population."
A deeper look at clean beauty
As the wellness and beauty industries increasingly commingle, clean beauty companies appear to be multiplying each month. Los Angeles in particular is ground zero for several popular brands, with the goal of creating healthful, high-performing skin-care and makeup lines. With sleek packaging and loyal followings, here are some L.A.-based beauty brands blending botanicals and safe synthetics aiming for the same or better results than traditional products.
RDKL
Launched in January, the brand's simple approach to skin care contains just five products for a comprehensive regimen. So far, RDKL's hero product is a serum containing 24-karat gold meant to reduce inflammation and temper fine lines and wrinkles. Other botanical ingredients used in RDKL include sweet almond oil, hyaluronic acid and Japanese green tea extract.
With millennial-pink packaging and a palatable price point of $18 to $32, the line is geared toward a younger audience that craves transparency in its beauty brands.
Skin Worship
The L.A.-based skin-care clinic focuses on a holistic regimen by incorporating into its facial treatments additional therapies such as chakra balancing and energy healing.
Its skin-care line was created in 2017 with a "less-is-more-approach" to skin maintenance. The goal of the products is to normalize and optimize the metabolic activity in the skin using organic, animal-free and sustainable agricultural-based ingredients.
Skin Worship incorporates green tea, a well-known antioxidant; lactylate, a derivative of lactic acid that is said to be more hydrating than hyaluronic acid; and rice peptides, proteins that can help repair and regenerate new cells.
Kosås
Founded in 2015 by Sheena Yaitanes, the beauty line has become a cult favorite among the fashion set for its on-trend nude, rose and '90s-inspired brown lipstick shades, which, like the entire brand, are made from all-natural and non-toxic ingredients.
Lip color is made with green tea, rose hip, grape seed oils, and it's free of parabens, phthalates and sulfates. Recently launched Color & Light cheek and highlighter palettes were created with hydrating marula, rose hip seed, grape seed oil, green tea and myrrh oil.
Odacite
Parisian-born L.A. resident Valerie Grandury created Odacite about a decade ago after being diagnosed with breast cancer and having what she refers to as a "major wake-up call."
After not finding products that were effective and clean, she started blending her own skin care based on the luxury synonymous with French beauty and clean California living.
Odacite contains ingredients such as matcha green tea, activated charcoal, rhassoul clay and CoQ10, with several products requiring refrigeration to maintain freshness.
Rituel de Fille
Created by three L.A.-based makeup artist sisters, Rituel de Fille has become well-loved for its highly pigmented eye shadows and blush colors all formulated without parabens, phthalates, synthetic dyes or synthetic fragrances.
The brand has also been mindful about creating an inclusive range of colors in its foundation, which ranges from a pale ivory to deeper shades for darker skin.
For fashion news, follow us at @latimesimage on Twitter.
---