Lunar New Year: Celebrate the Year of the Pig with these fashion gems
Lunar New Year is being observed by millions of people around the world on Tuesday, and major fashion brands are increasingly taking notice. As you might already know, 2019's Zodiac cycle is a showcase of the often-maligned pig, which is celebrated for abundance and good luck in Chinese culture. With that in mind, here, you'll find products with adorable porcine looks for the Year of the Pig.
Gucci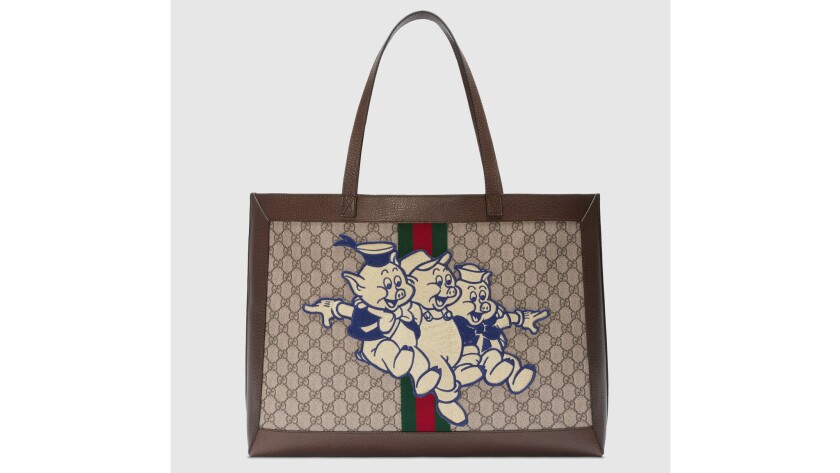 Ophidia GG tote in beige and ebony celebrates the Chinese calendar's Year of the Pig with a blue-toned patch of Disney's playful characters from "Three Little Pigs." $1,980. Available at gucci.com.
Jan Leslie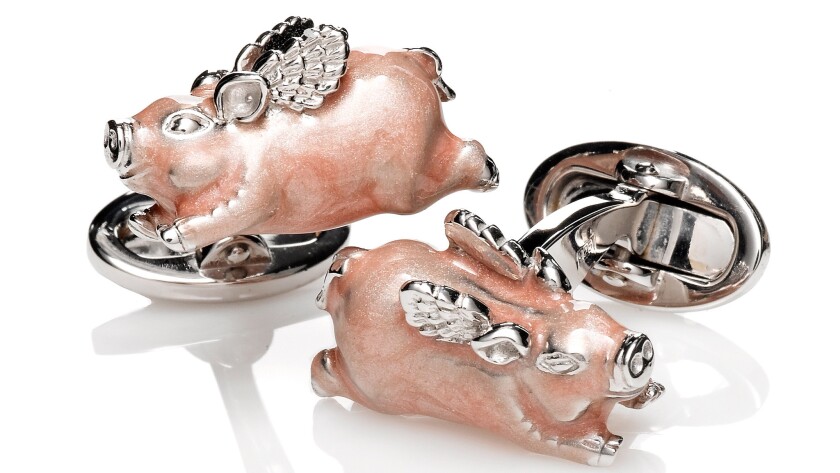 Designer Jan Leslie's signature whimsical flying pig cuff links are crafted in sterling silver and hand-painted pink enamel. Also in lime green. $450. Available at janleslie.com.
Tory Burch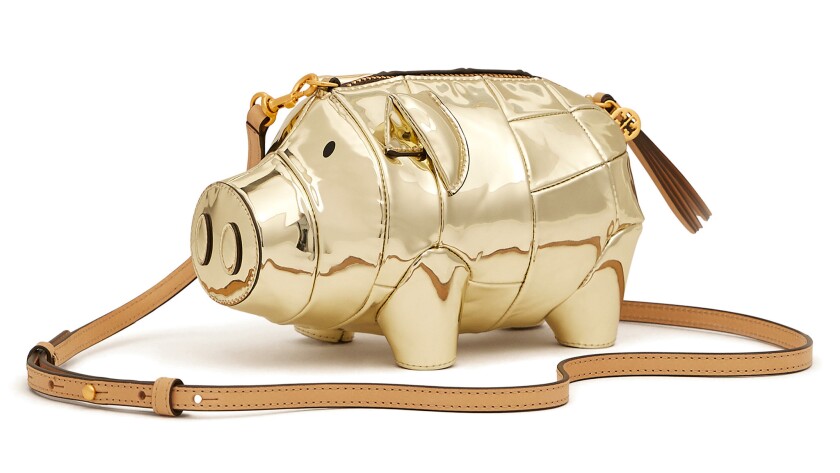 Tory Burch's "Peggy the Pig" mini bag shines in mirror-finish gold leather and has an adjustable, removable cross-body strap. $328. Available at toryburch.com.
Louis Vuitton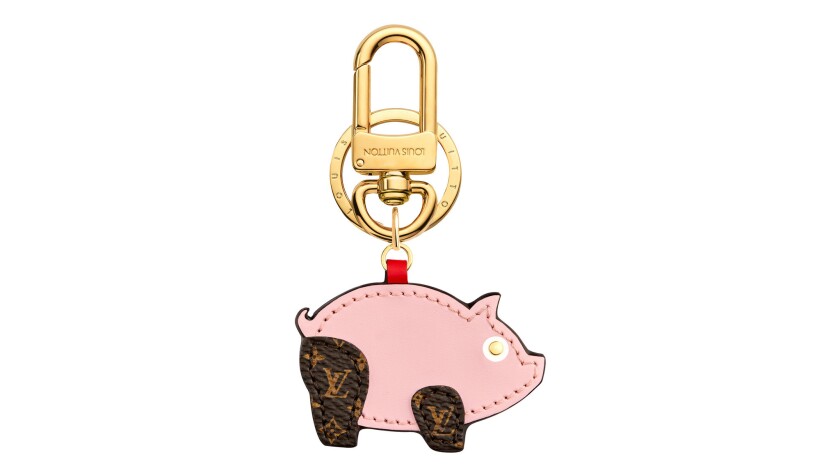 Louis Vuitton's monogram canvas luxe "Superstition Pig" pink bag charm and key holder nods to the Chinese New Year. $330. Available at louisvuitton.com.
Retrouvaí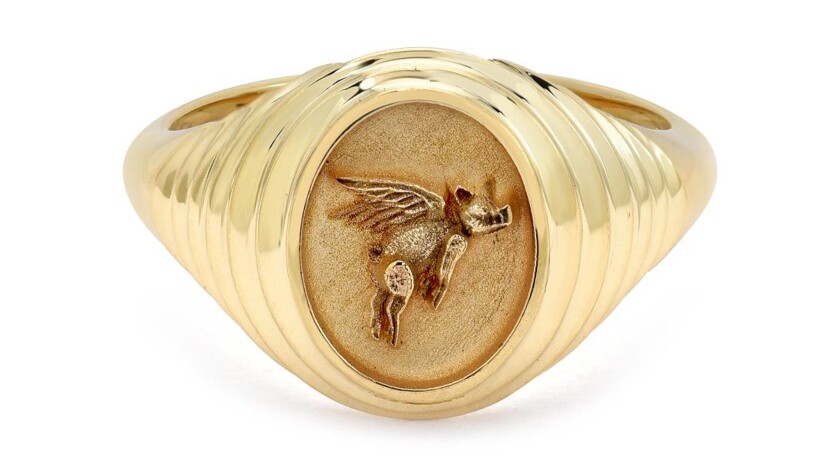 Los Angeles-based jewelry designer Kirsty Stone's imaginative flying pig tiered 14-karat gold polished signet ring is stamped inside with "Anything is possible." $1,100. (Also comes as a drop necklace.) Available at retrouvai.com.
Roberto Coin
Designer Roberto Coin's bright-pink sapphire pave pig ring comes in 18-karat white gold and has a pair of round blue sapphires for eyes. $18,500. Available at neimanmarcus.com.
Paul Smith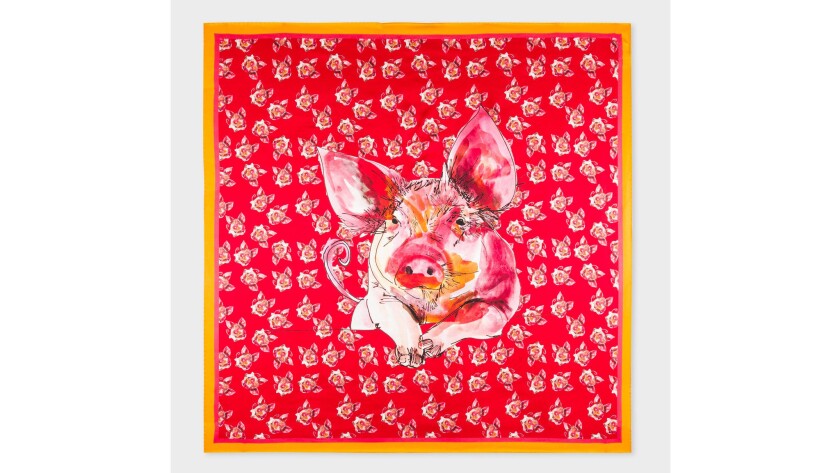 Brit label Paul Smith's playful red, square Chinese New Year silk scarf is peppered with pigs all over and has rolled hand-stitched edges in pink and orange. $195. Available at paulsmith.com.
Chloé
A whimsical duo of flying pastel pigs dance on Chloé's Year of the Pig white cotton, rolled short-sleeve T-shirt. $540. Available at chloe.com.
Judith Leiber Couture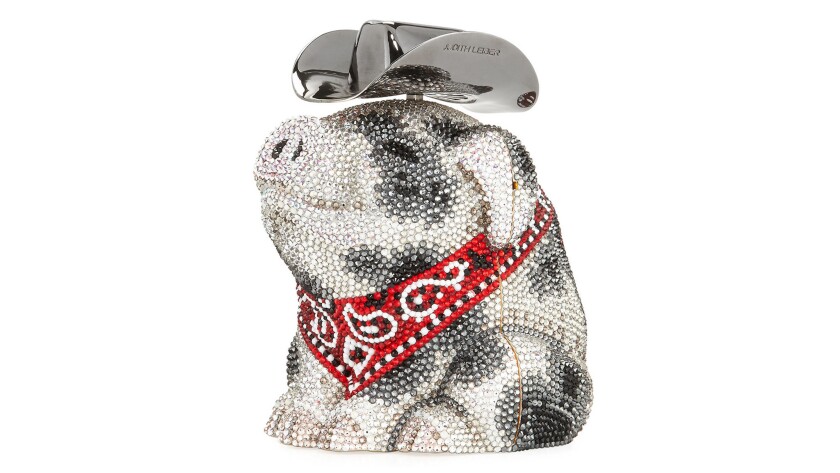 Judith Leiber Couture's delightful pig-shaped "Hank" cowboy clutch bag with a red bandanna is beaded with Austrian crystals and has a removable gold-colored chain shoulder strap. $4,695. Available at neimanmarcus.com.
Shinola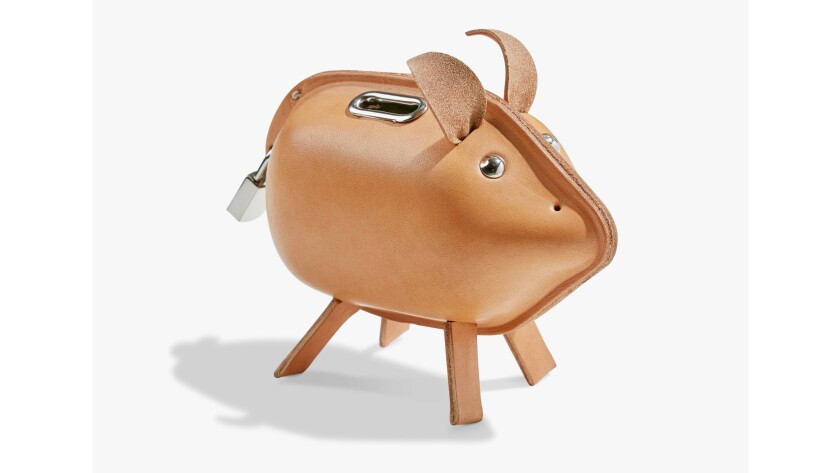 Detroit brand Shinola's clever-styled leather pig-shaped piggy bank has a silver coin slot and lock on its tail. Comes in a variety of colors. $190. Available at shinola.com.
Denim Tears
Denim Tears' Year of the Pig white cotton T-shirt sports a sweet gray-toned piggy portrait. $100. Available at shop.doverstreetmarket.com.
For fashion news, follow us at @latimesimage on Twitter.
---