17 style-wise gifts to give your father figure on Father's Day
As much as we adore and admire him, father may not always know best when it comes to sartorial concerns. So what better time than Father's Day — coming up on June 18 — to sneak a fashion-forward piece into his wardrobe in the form of a gift? That goes for granddads, dads-in-law, stepdads, doggy or kitty dads, and other father figures in your life too.
Here, we've rounded up some special gift options tailored to every style of dad — from the latest limited-run sneakers for instant street cred to an Oxford-inspired blazer (with a Latin proverb embroidered under the lapels) for instant cachet. Membership in the Hermès Tie Society, a new subscription service offered by the venerable Parisian fashion house, might be the ultimate present to up any guy's workwear game.
Beyond fashion, we suggest cutting-edge toys (from drones to electric trail bikes) or upgrades on essentials (think leather office files, a dapper grilling apron or photo-print swim shorts that can be customized with your own image — that is, if he won't mind waiting a few weeks to receive the goods).
Whatever your present, remember to hug him tight and thank him for being an anchor in your life.
---
Hermès Tie Society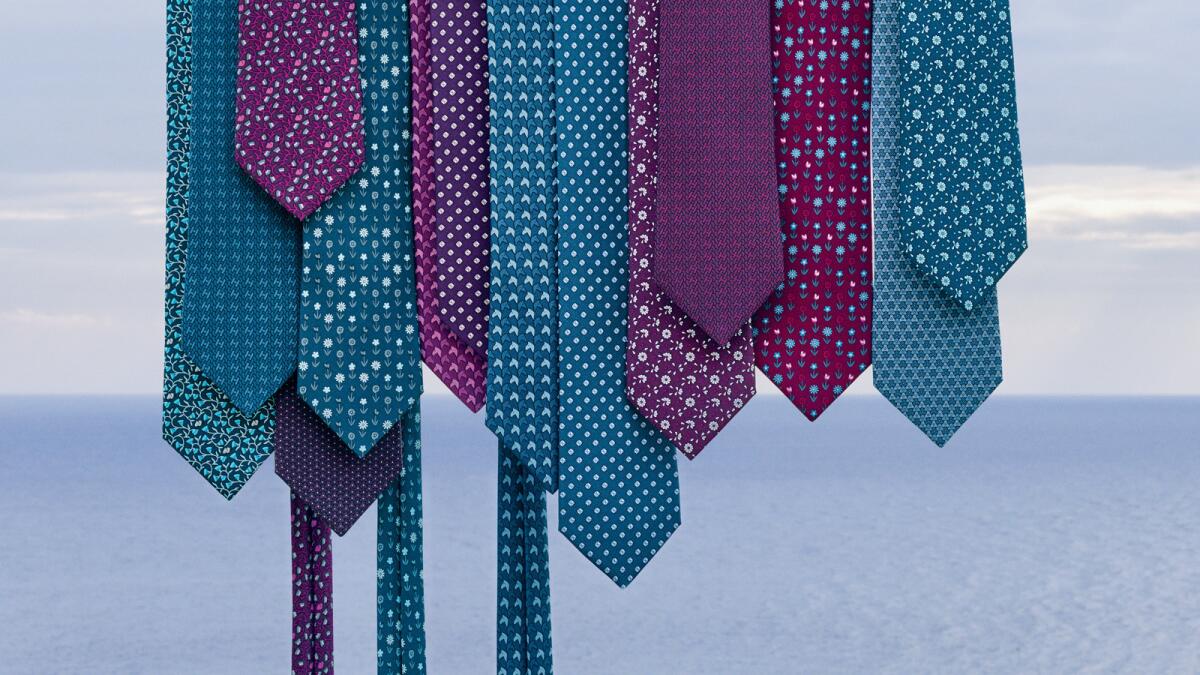 The subscription club is $180 per tie for four, six or 12 ties; includes tie reshaping, repairs, laundering and special events. At Hermès in Beverly Hills and South Coast Plaza, (800) 441-4488.
---
Pedego
Trail Tracker electric bicycle with four-inch-wide tires in three sizes, $2,495-$3,595, (800) 646-8604, pedegoelectricbikes.com.
---
Rowing Blazers
Handcrafted cotton jersey blazer with repp stripe trim and a Latin proverb embroidered under the lapels, $550, rowingblazers.com.
---
Acqua di Parma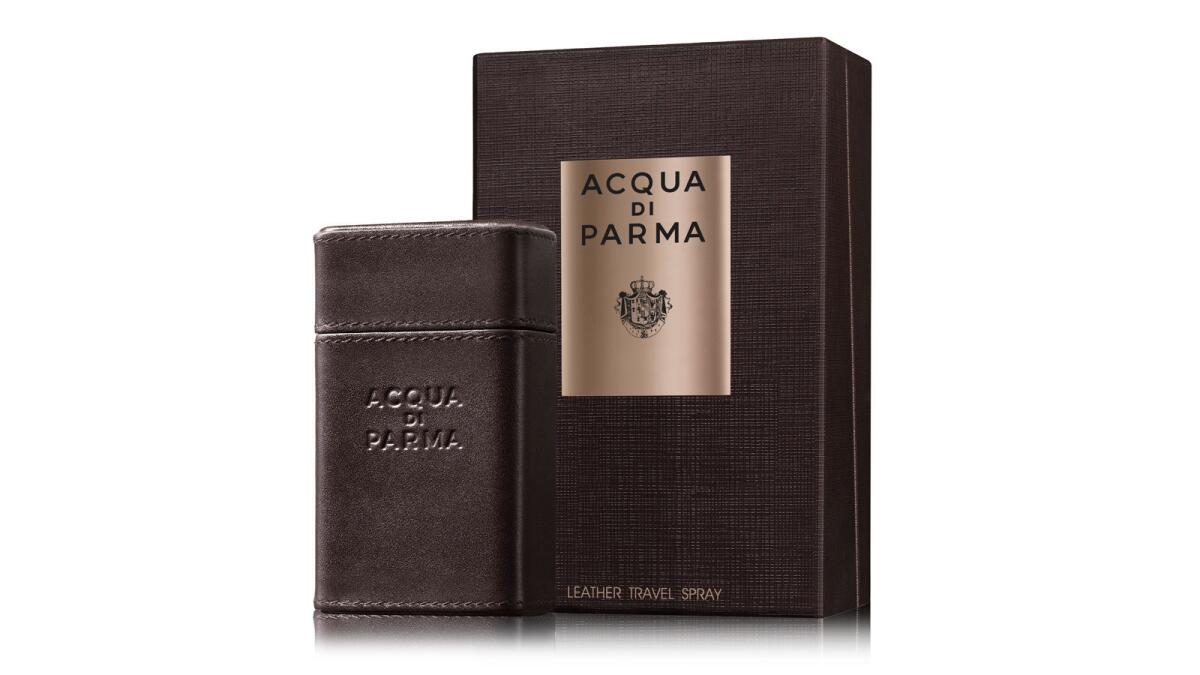 Colonia Leather travel spray with notes of leather accord, citrus, bergamot and cedar wood in a hand-sewn leather case. $150, Acqua di Parma boutique in Miami, (786) 220-8840.
---
Interlude Home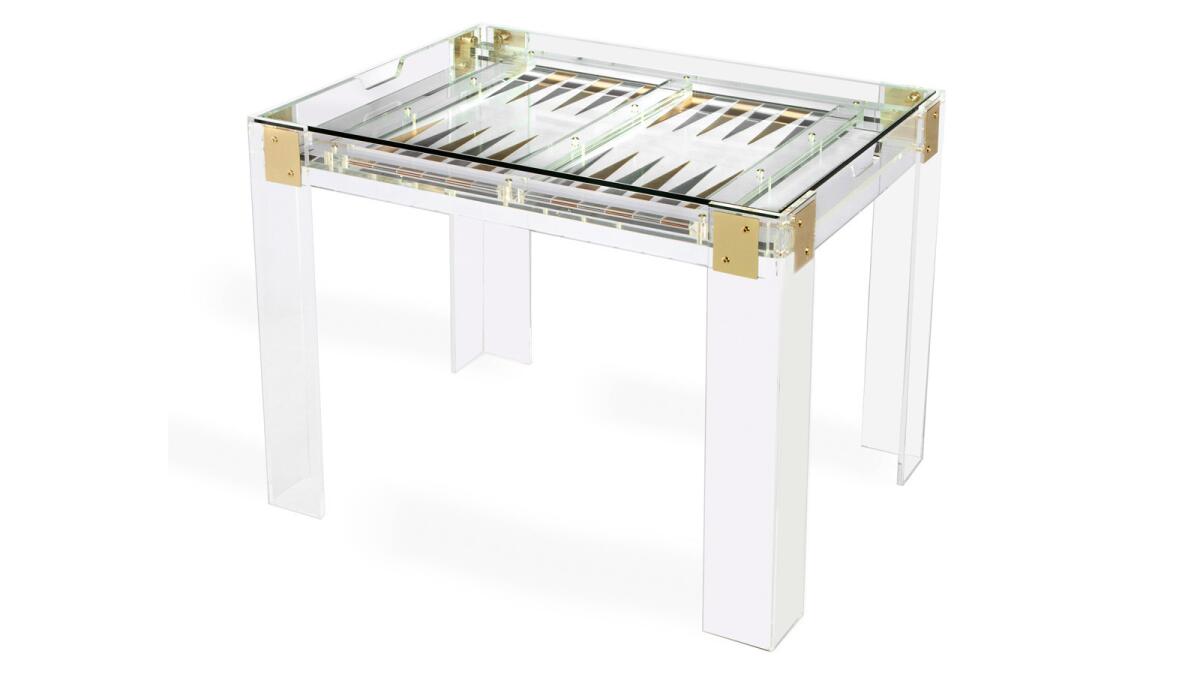 Acrylic Pierre backgammon table with glass and metal, $2,306, HD Buttercup in Los Angeles, (310) 558-8900, interludehome.com.
---
Nike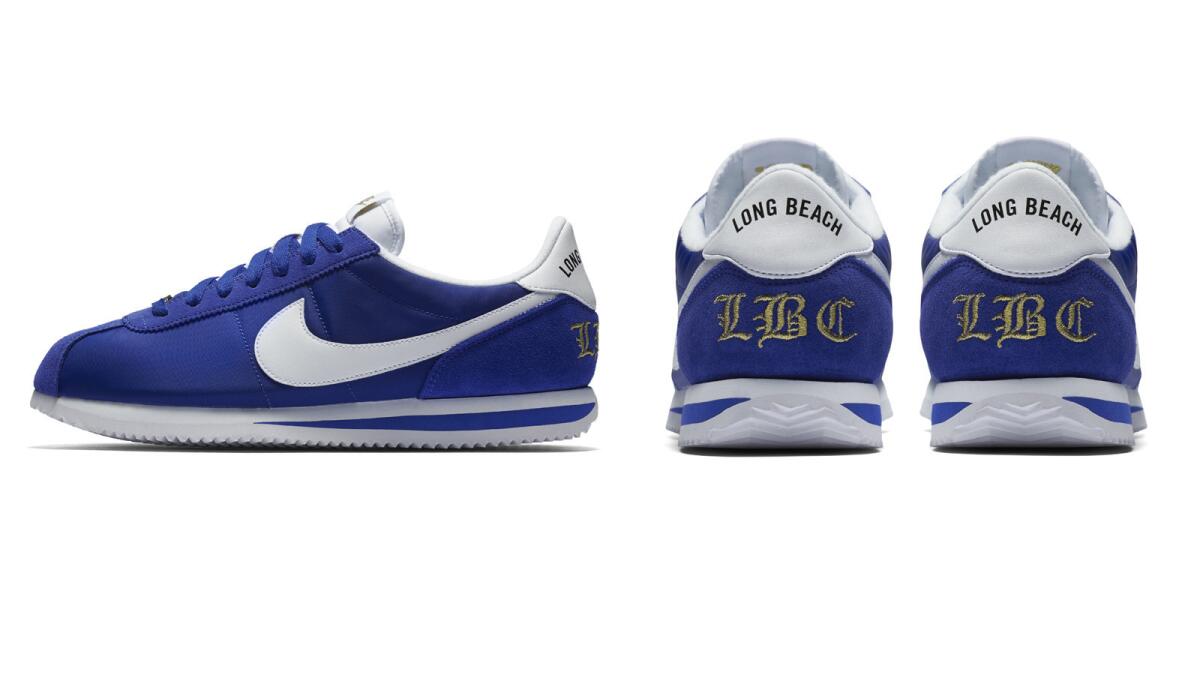 Limited-edition Cortez Basic Nylon Premium sneaker with "Long Beach" and "LBC" for "Long Beach City" on the back panel celebrates the classic 1972 style's 45th anniversary. $75, Nike stores and nike.com.
---
Orlebar Brown
Men's Palmilla palm photo print swim shorts, $345, orlebarbrown.com. (A custom photo print option is also available with four weeks lead time.)
---
Miansai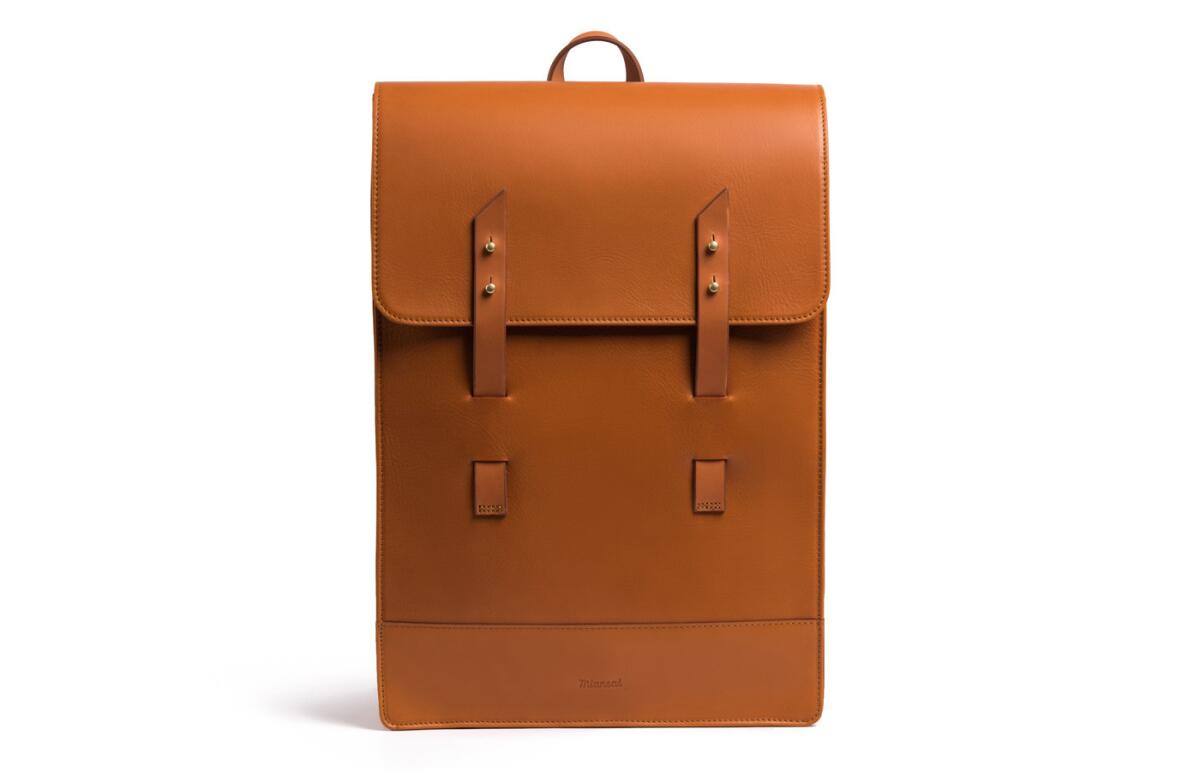 Handmade leather Harbour rucksack, $595, Miansai in Venice, (310) 683-0060, miansai.com.
---
Gaffer & Child
Unisex, small-batch facial cleanser, facial scrub, shaving butter and hydrating serum handcrafted from organic, plant-based ingredients, with cotton canvas travel kit. $142, gafferandchild.com.
---
Sid Mashburn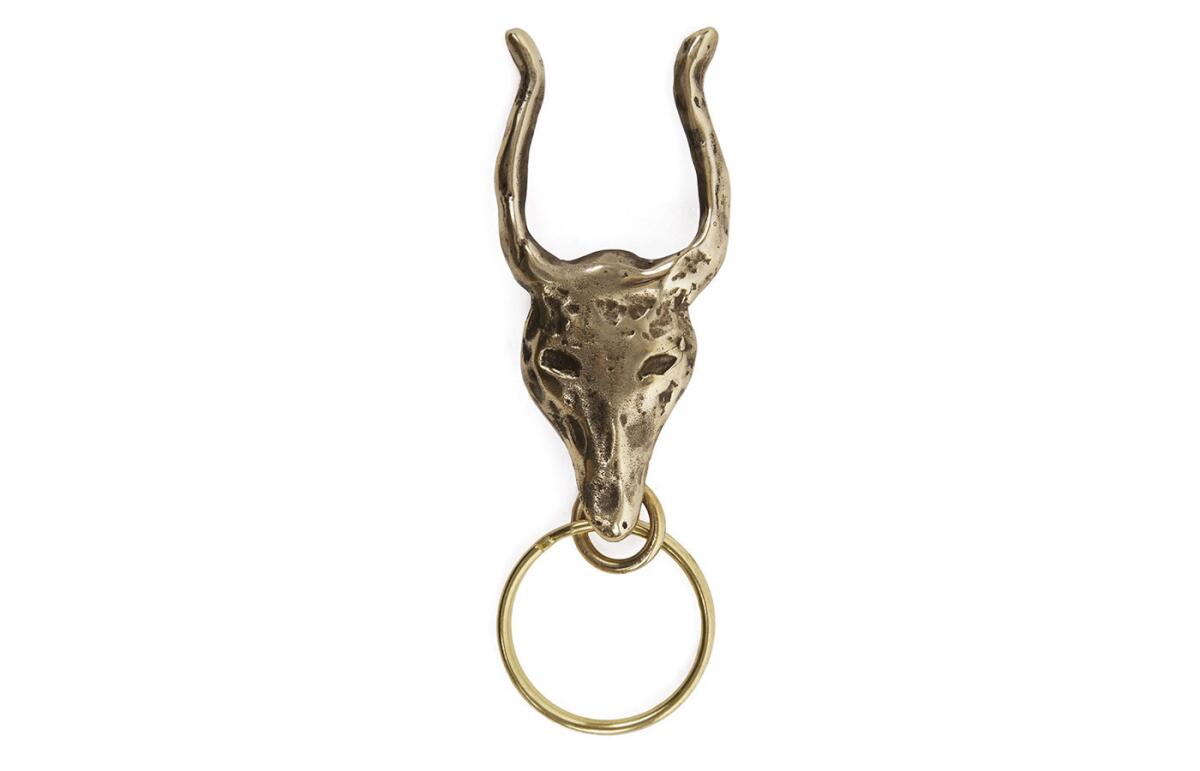 Handcast brass horned animal keychain, $75, Sid Mashburn in Santa Monica, (310) 319-1339, sidmashburn.com.
---
Ubi-Ind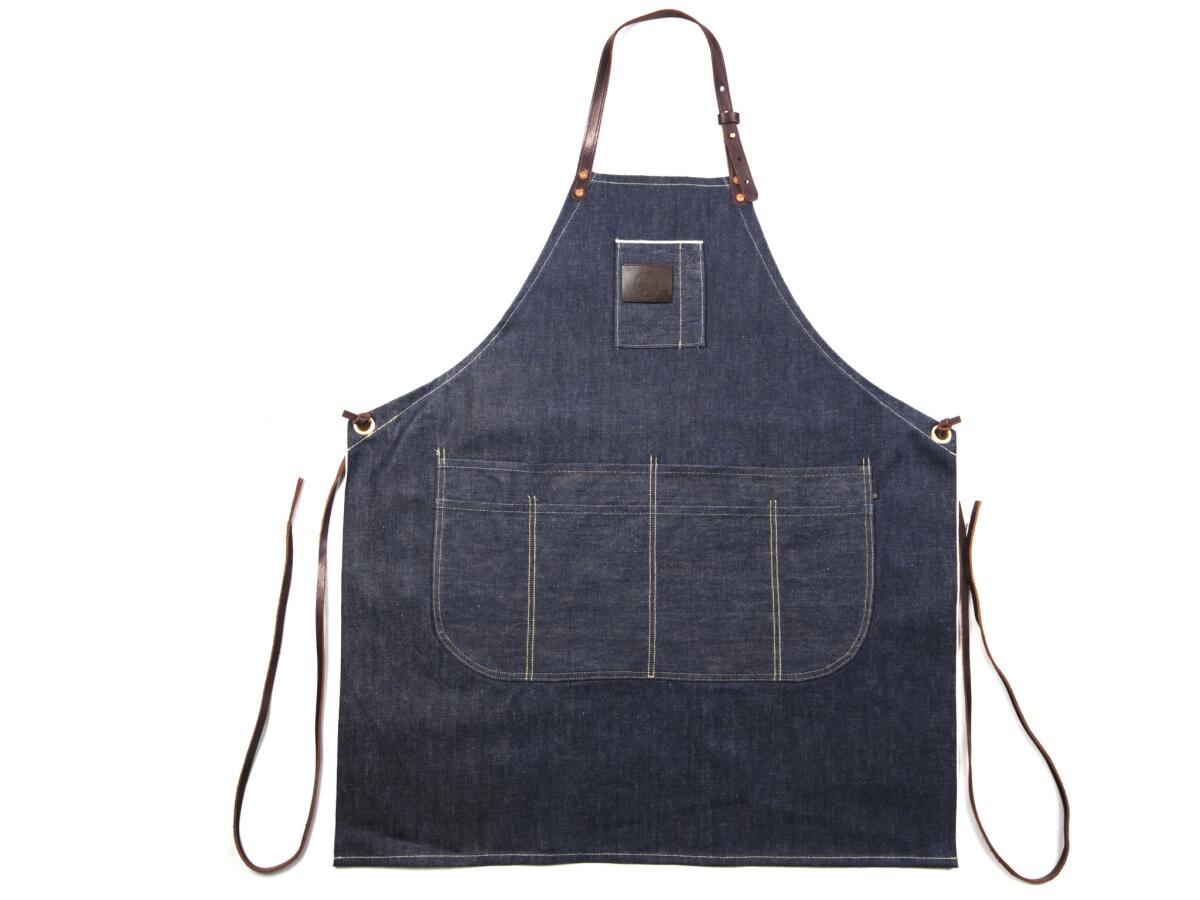 Mi Cocina handmade selvedge denim apron with leather trim, $185, ubi-ind.com.
---
Cresta Bledsoe
Fossilized shark-tooth cuff links in 18-karat gold with .4 carats of black diamond pavé, $4,800, Broken English in Santa Monica, (310) 458-2724.
---
Hopper x Stetson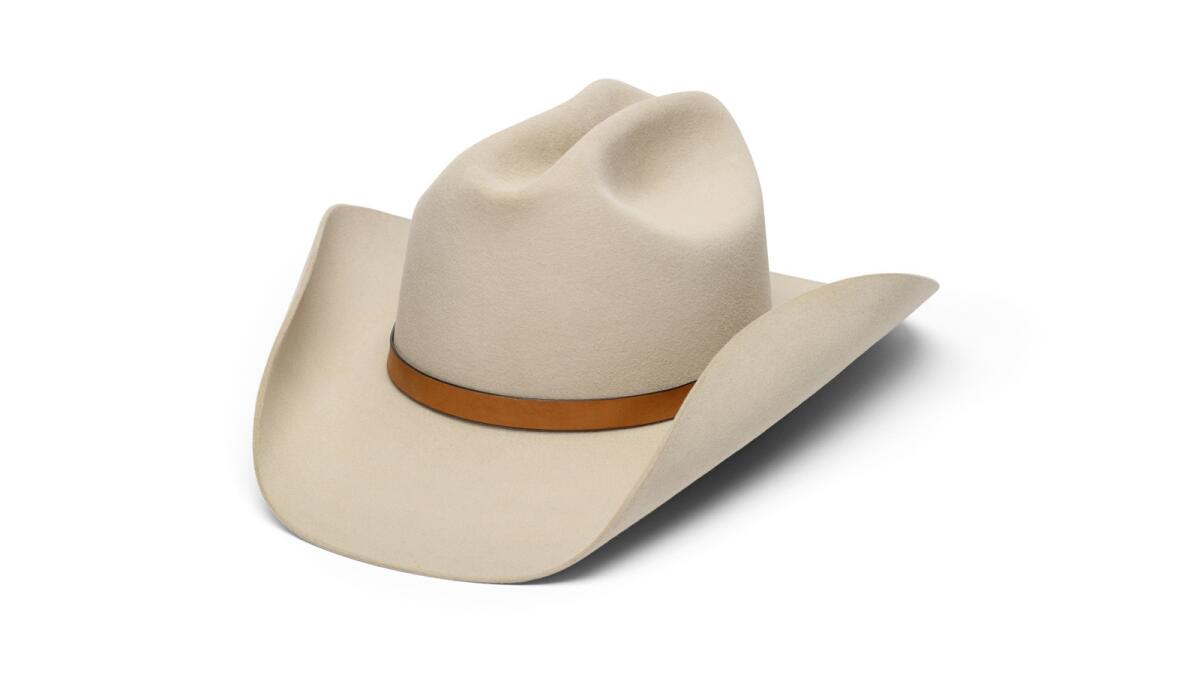 The Last Hat in hand-shaped fur felt with edge-painted leather band, $595, hoppergoods.com.
---
Salt
'80s-inspired acetate Burkhart sunglasses with beta-titanium detailing and polarized lenses, $550, saltoptics.com and nordstrom.com.
---
Malibu Sandals x Missoni
Hand-woven Latigo sandal, $180, malibusandals.com.
---
Graphic Image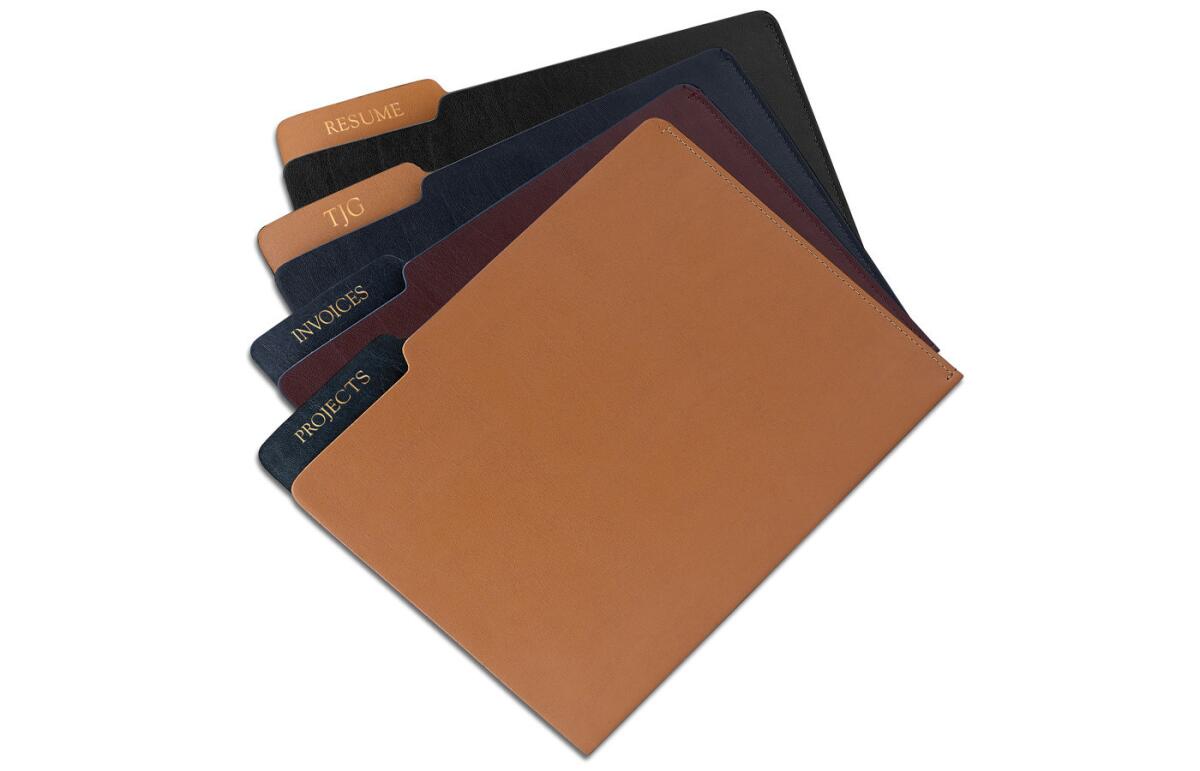 Bonded leather file folders, $38 each with free personalization (allow four to six business days), graphicimage.com.
---
Parrot
Bebop 2 FPV Drone and VR Goggles, $700, fab.com.
---
Fashion Videos
For fashion news, follow us at @latimesimage on Twitter.
ALSO
Hand-painted dials give that old Rolex a bold new spin. Colorful leather straps lend an L.A. look to the heirlooms
Hollywood heavy hitters help the homeless take wing with the 16th annual Chrysalis Butterfly Ball
Annual Step Up luncheon honors the cast of 'black-ish,' raises $425,000 for mentorship programs