Annual Step Up luncheon honors the cast of 'black-ish,' raises $425,000 for mentorship programs
During the June 2 Step Up Inspiration Awards at the Beverly Hilton, which honored the cast of ABC's "black-ish," we asked several guests about their inspiration. Moms, take note: You received the lion's (or, more appropriately the lioness') share of shout-outs, and those who didn't cite mom kept the credit in the family.
When asked about her inspiration, singer and actress Lea Michele answered: "My mom — always. She's the best. She keeps me grounded."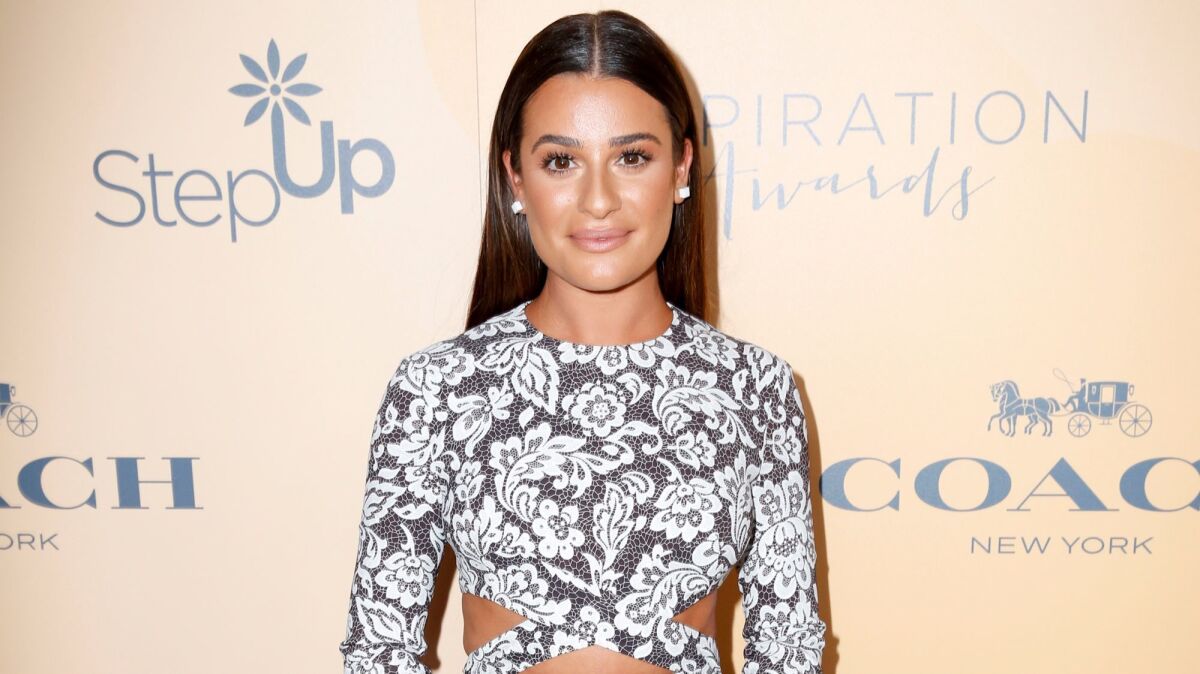 "My mom always stands right behind me," said Emeraude Toubia of "Shadowhunters." "She's strong and she makes me stronger."
For sprinter Carmelita Jeter, winner of three Olympic medals, her cousins came out on top. "Watching my cousins go to college made me want to go to college," she said. "So now I tell people, 'You never know who's watching you.' That 8-year-old you see, the one who barely washes her hair, who wears mismatched clothes, she's watching everything you do. So if you fail, she'll think that's what life is."
"My inspiration comes from gratitude," said actress Garcelle Beauvais. "I'm from a small, little island — Haiti. My mom found work and got us here, and for me to live the life I've been able to live, I'm so appreciative. Women helping women, that's everything. That's what I learned from my mother and my sisters."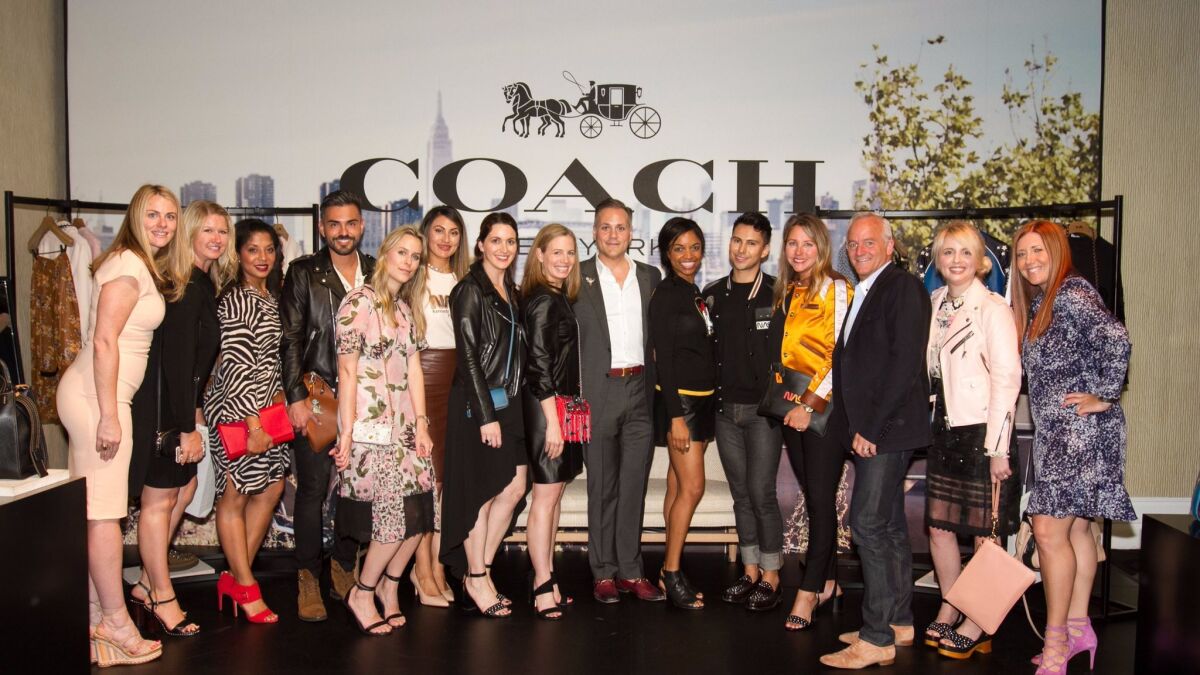 ---
The event
The annual luncheon acknowledged the many young women from the Los Angeles area who are in Step Up's mentorship programs, which seek to empower girls from under-resourced communities to reach their potential.
Furthermore, the festive event, presented by Coach, celebrated a fall 2016 pledge by the Coach Foundation for $3 million over three years to help Step Up expand to three new cities.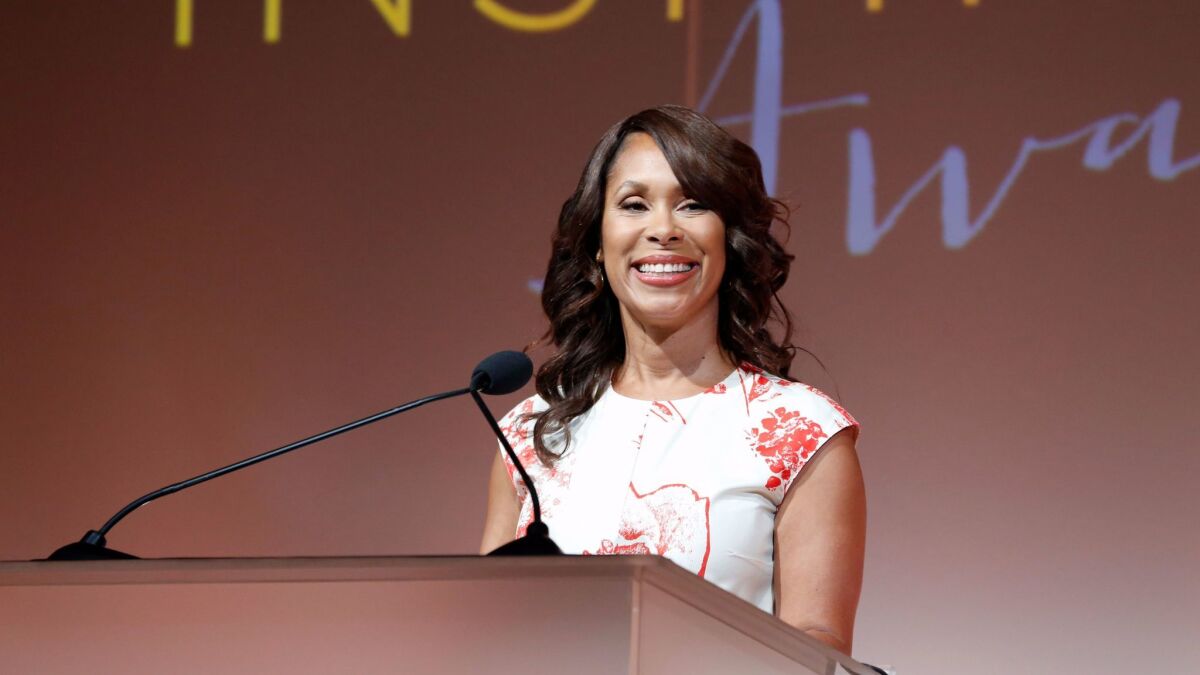 ---
The quotes
ABC Entertainment Group President Channing Dungey introduced the cast of "black-ish," calling the actors "the embodiment of Step Up's core values," seen not only in the hit television series but also in the cast members' lives.
She ticked off police brutality, education, gun control and national politics among the controversial issues tackled by the show "to foster meaningful conversations and a whole lot of laughter."
On a serious note, Tracee Ellis Ross, flanked by her television family, Anthony Anderson, Yara Shahidi, Marcus Scribner, Miles Brown and Marsai Martin, said she was honored "to work on a show that is a part of reshaping the perception of how we see women in the context of humanity and in the family. To be in partnership with your husband and also have your own life is not original, but to see that in primetime on a weekly basis on network television while you're laughing is very powerful."
She then added for emphasis, "I just want to repeat that line for all of you young women in this room. … In life, we know that our worth is not defined by being in relationship to something else. We are valuable and powerful and entertaining because we are."
---
The crowd
Other famous folks in the room included January Jones, Erica Ash, Aimee Garcia, Ali Fedotowsky, Lacey Chabert, Rachel Boston, TV personalities Louise Roe and the musician Milck, who sang "Quiet."
---
The numbers
Counting 850 guests, tickets beginning at $225 and additional contributions, the luncheon raised $425,000 for Step Up.
---
ALSO:
The store where the pink 'pussyhat' began is being pushed out of Atwater Village by rising rents
Kendall Conrad, Lena Wald and Outerknown's John Moore tapped for Wear LACMA's spring 2017 collection
Kate Hudson and Demi Lovato collaborate on a sporty new collection for Fabletics
Get our L.A. Goes Out newsletter, with the week's best events, to help you explore and experience our city.
You may occasionally receive promotional content from the Los Angeles Times.