Oscar front-runner Gary Oldman and other British nominees toast at the Film Is Great Reception in L.A.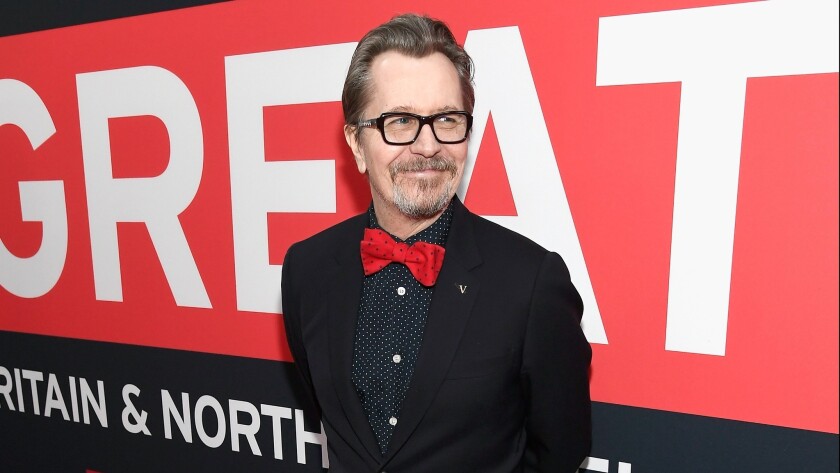 Along with saluting this year's British Academy Award contenders, the Film Is Great Reception, hosted by British Consul General Michael Howells and BAFTA Los Angeles Chairman Kieran Breen, on Friday celebrated the collaboration between British and American filmmakers.
Howells pointed out three party guests as being examples of those efforts: British actor Gary Oldman, nominated for an Oscar for his lead actor role as Winston Churchill in "Darkest Hour," and two of the film's producers, Douglas Urbanski and Lisa Bruce, who are American.
"I think of myself as an honorary Brit," joked Urbanski, who estimated that over the years, his films had garnered at least 20 British Academy of Film and Television Arts nominations.
The Film Is Great Reception, sponsored by BBC Worldwide and Virgin Atlantic, is part of the Great Britain Campaign, which shows the best of what the British have to offer.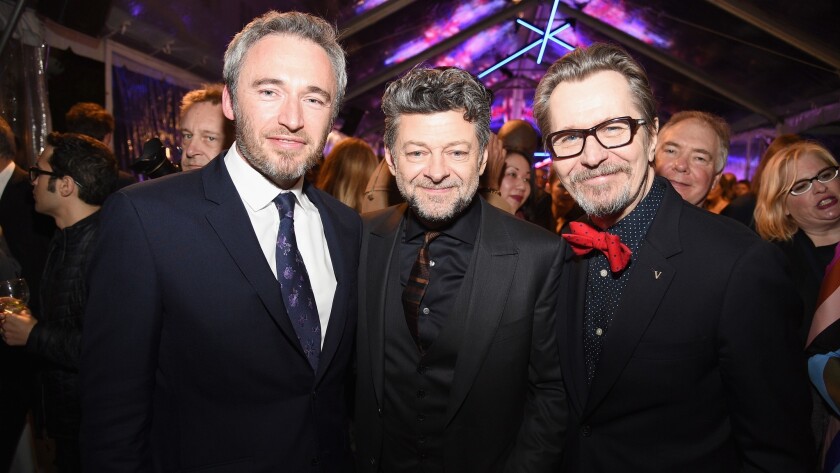 Having already won a Golden Globe, BAFTA award and an AARP Movies for Grownups award, Oldman, the odds-on Oscar favorite, chatted with well-wishers as did James Ivory, who's American and an Academy Awards nominee for the fourth time, this year as a screenwriter for "Call Me By Your Name."
Entering the Hancock Park gardens of the British consul-general's residence — the garden was covered by a tent on this rainy evening — British actor Andy Serkis took a moment to talk about his role in "Black Panther."
"I'm incredibly proud to be part of a film that has had such massive cultural impact," he said. Until now, he was best known for his motion-capture roles including Caesar in "Planet of the Apes." He said people now tell him, "It's nice to see your face."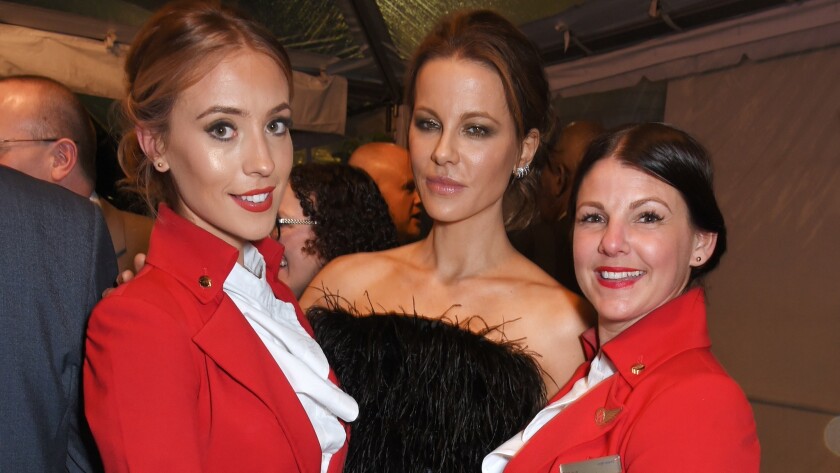 Also mingling were Kate Beckinsale, Jane Seymour, Jacqueline Bisset and Camilla Luddington; TV presenters Georgia Toffolo and Louise Roe; directors Edgar Wright and Lucy Walker; and producers Diane Wilk and Patrick Crowley, along with the British Oscar contenders.
This year, they are nominated in 17 of the 24 Academy Award categories for films including "Darkest Hour," "Star Wars: The Last Jedi," "Victoria and Abdul," "Phantom Thread," "Blade Runner 2049," "Three Billboards Outside Ebbing, Missouri," "Baby Driver" and "Beauty and the Beast."
Why so many British nominees? "Setting aside the common language … to be honest it's the depth of talent and massive passion for the creative arts in the U.K.," Howells said. "And it's not just being in front the camera, but also behind the camera, and below the line. There's a nexus of innovation and creativity in London and across the regions."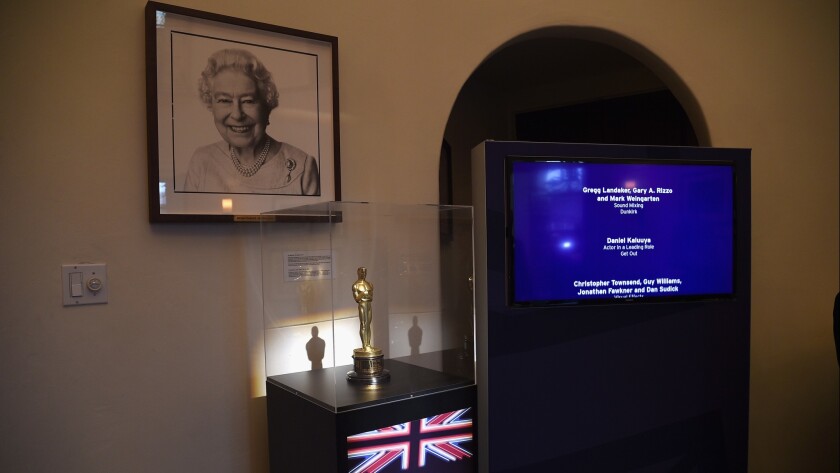 For fashion news, follow us at @latimesimage on Twitter.
---