Fall beauty: Four all-natural brands to help your skin flourish in the new season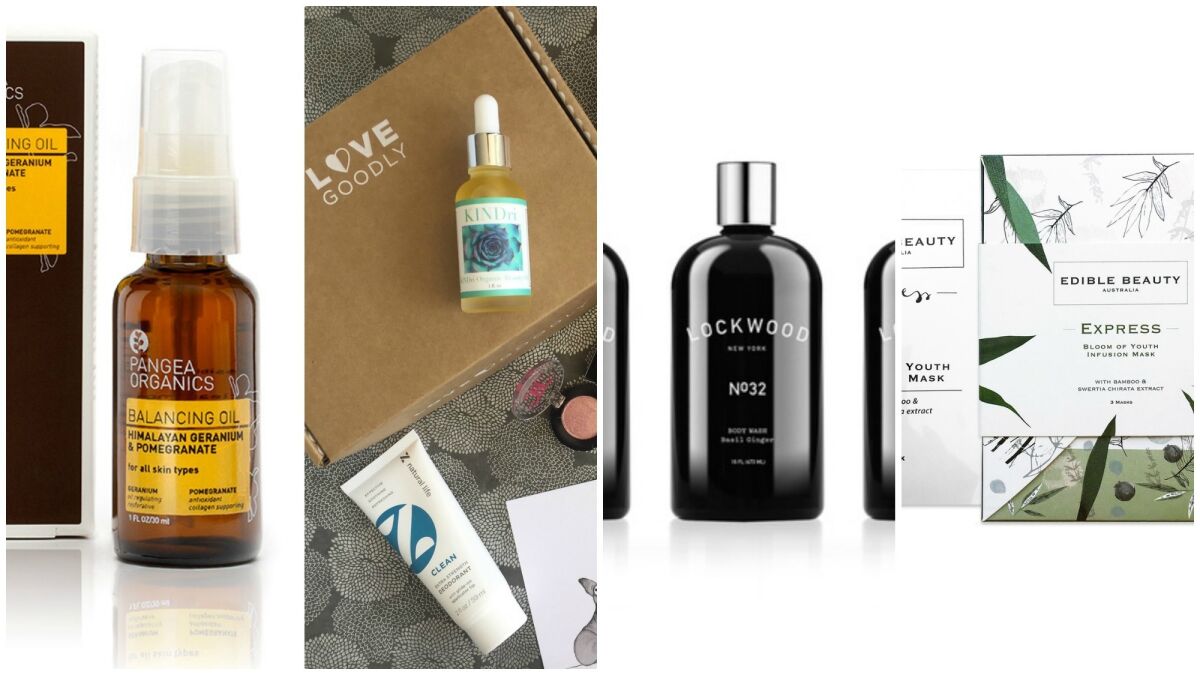 The imminent dip in temperatures can play havoc with the skin, leading to a complexion that is dehydrated, flaky and fatigued.
But the fall and winter are no reason to forgo summer's sun-kissed, moist skin. Essentially, say experts, the cleaner the product, the more organically/naturally derived, the more nourished your skin. And with the wealth of holistic products on the market, there's never been an easier time to steer clear of chemicals in your bathroom cabinet.
A cheat sheet compiled by a New York naturopath, Gabrielle Francis, lists what ingredients to avoid (alcohol, ethanol, propylene glycol, phthalates and toluene) and what to include (rosewater, prickly pear seed oil and vitamin A).
"The best emollient substitutes in skin care products are natural oils that are cold-pressed and organic," she said.
Among them are argan, marula, hemp, walnut oil and tea tree oil, a natural antibiotic for breakout-prone skin.
Here are some all-natural lines to look for.
---
Pangea Organics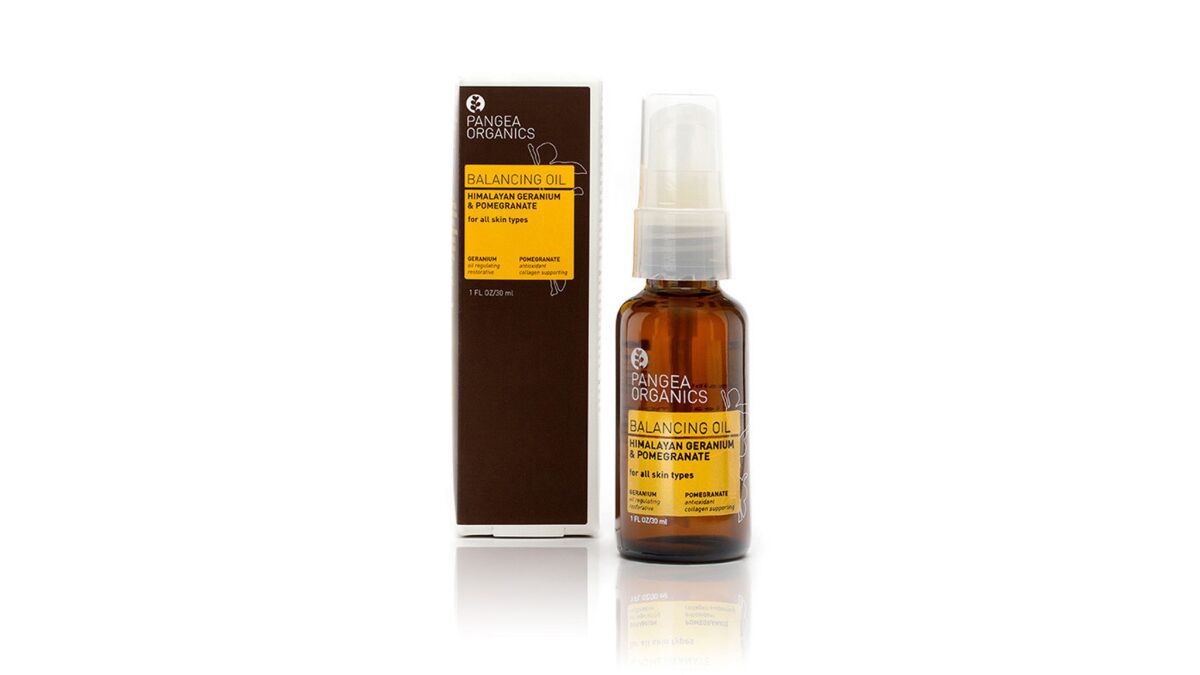 Pangea Organics, based in Boulder, Colo., is predicated on clean beauty. Star products include a facial scrub made from Japanese matcha sourced from a tiny farm outside Kyoto, Goji berries and hand-harvested seaweed.
"Natural products should outperform their chemical counterparts," said the brand's founder, Joshua Onysko. "More people are now doing a lot of research when buying any skin and body care, and natural ingredients are a priority."
Products from $14 to $62, www.pangeaorganics.com.
Edible Beauty
Formulated by Anna Mitsios, a naturopath and nutritionist, Edible Beauty is an Australia-based brand with products pure enough to eat.
"In my naturopathic practice, I see the power that herbs and natural foods possess to transform, nourish and revitalize," she said. Products include Velvet Coffee Body Butter that exfoliates and reduces the appearance of cellulite using grapefruit, caffeine and horsetail, and the No. 4+ Tinted Vanilla Silk Hydrating Lotion with hibiscus sabdariffa (often called the "botox plant" because of its high antioxidant content that helps speed up cell turnover).
Products from $29 to $62, ediblebeautyaustralia.com.
Lockwood New York
A 19th-century farm in the Hudson Valley of New York is home to small-batch beauty line Lockwood New York. Offerings include a lotion, a body wash, a shampoo and a soap in basil ginger, mint sage and rosemary geranium. Founder Carina Liebeknecht developed the line to take care of her own sensitive skin, without the use of petroleum and chemicals.
Products from $14 to $48, lockwoodnewyork.com.
Love Goodly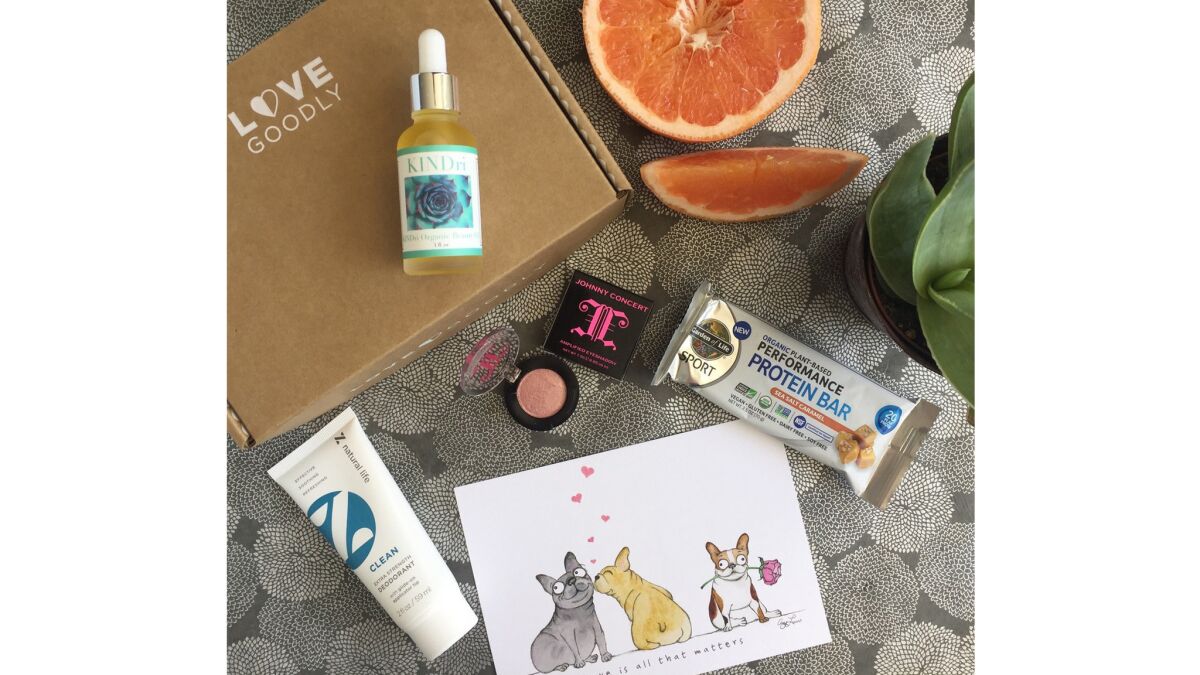 Confused about which among the flourishing natural brands to try? Love Goodly, a subscription service co-founded by Katie Bogue Miller and Justine Lassoff, ships a trove of beauty and wellness products worth a try. Boxes from Love Goodly typically contain at least $85 worth of product.
"Our mission is to introduce women to healthier products," Bogue Miller said of the beauty boxes that ship every two months. Lassoff added that "curation is key." For example, the August/September collection includes KINDri Los Angeles' Organic Beauty Oil, which works on skin and hair (and also removes eye makeup) as well as vegan and natural eye shadow (containing jojoba, coconut and rosehip oils) from Johnny Concert and botanicals-infused Z Natural Life deodorant.
Love Goodly subscription beauty boxes sell for $29.95, www.lovegoodly.com.
Fashion Videos
For fashion news, follow us at @latimesimage on Twitter.
ALSO
Already thinking about 2018? Here are some beauty trends popping up at New York Fashion Week
Want to be a style winner? Add some razzle-dazzle to your life with these blingy pieces
Meet Ayanna James, the costume designer who brings L.A. style to HBO's 'Insecure'