12 cannabis skin-care products worth trying
The cannabis skin-care universe is growing by leaps and bounds as long-established companies including the Body Shop and Dr. Bronner's Magic Soaps expand their product lines, while newcomers hustle to make their mark in this budding beauty segment.
Many of these products include hemp seed oil, which has been used in folk remedies for centuries and is said to ease dry skin, reduce inflammation and alleviate skin issues such as eczema.
Hemp oil comes from a variety of the cannabis sativa plant that is grown for industrial use, not drug use. The hemp strains that are grown for oil production have a minuscule percentage of psychoactive compounds; after the seeds are processed that level is reduced to zero.
A small number of beauty products on the market include CBD (cannabidiol), a non-psychoactive compound in cannabis that is believed to have a variety of medical uses (easing pain and anxiety and soothing irritated skin, among other things) and does not cause a marijuana high.
If you're hoping to add a new product to your daily routine, here's a sampling of cannabis-related makeup and hair and skin offerings worth a look.
Ojai Energetics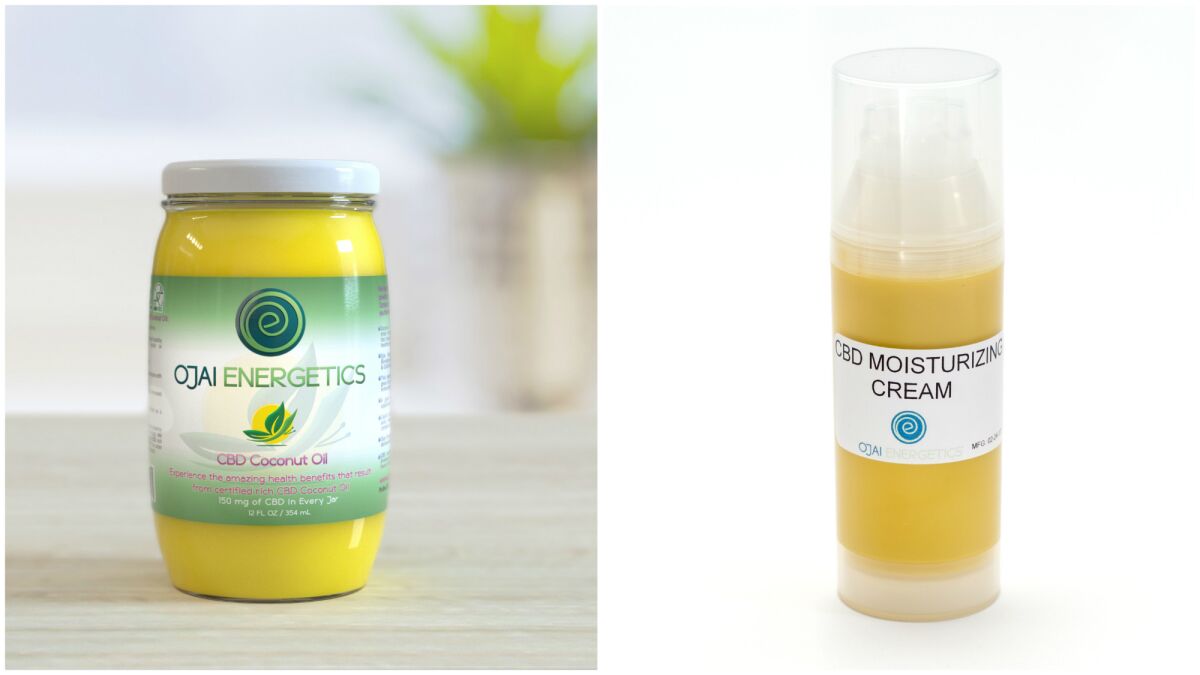 The CBD Coconut Oil from Ojai Energetics is ingestible, but customers often buy it for topical use as a skin balm, according to company founder and CEO Will Kleidon. Later this spring, Ojai Energetics will start selling a CBD cream. The oil, $27.95 (5 oz.) and $54.95 (12 oz.), can be purchased at ojaienergetics.com.
The Body Shop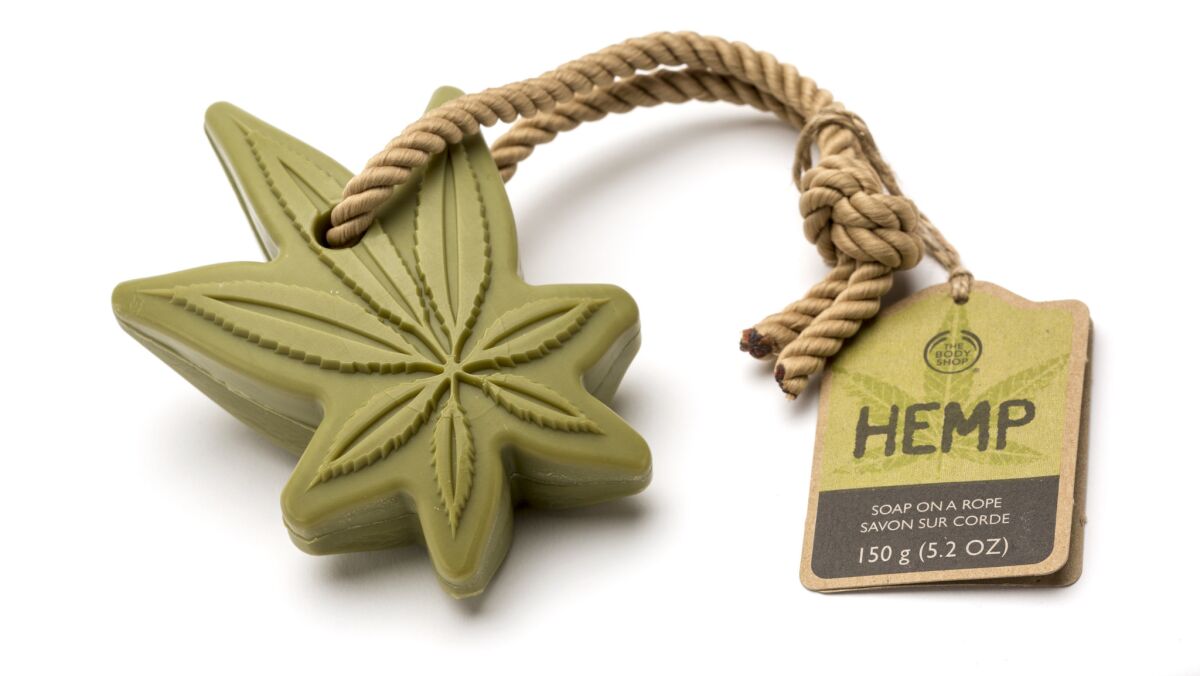 The Body Shop has been using hemp seed oil (from "community fair trade-sourced" farms in England, according to the company's website) for years. And this Hemp Soap on a Rope design makes its association with cannabis sativa very clear. $12, www.thebodyshop.com
Malin + Goetz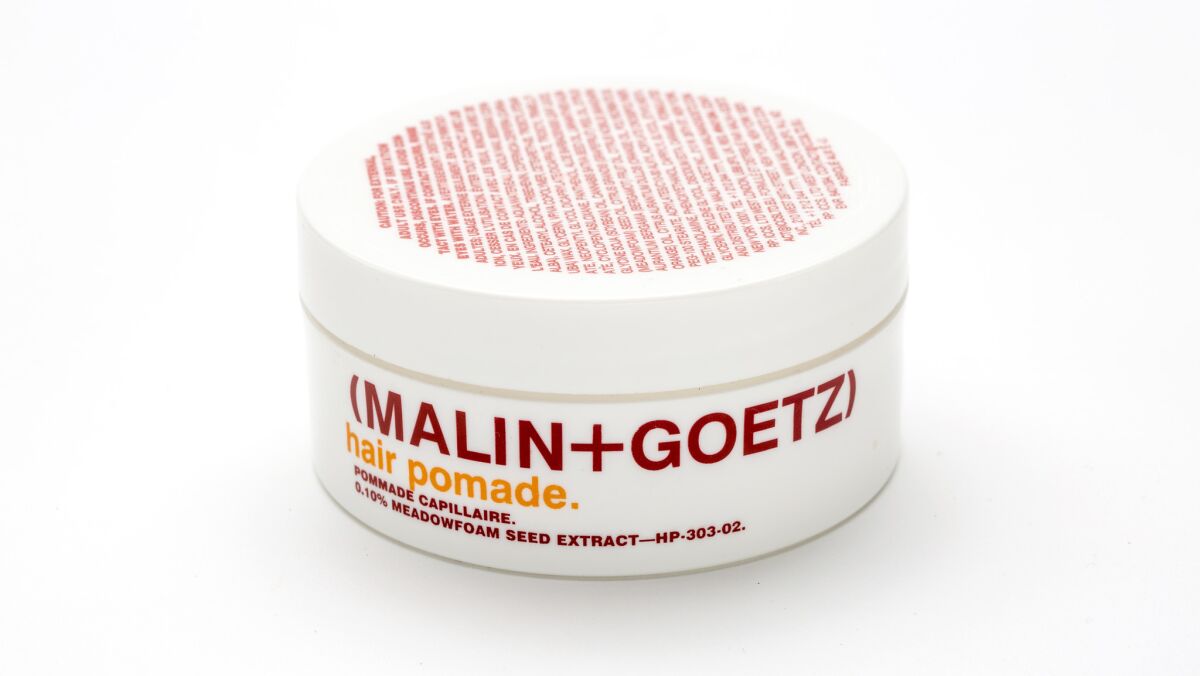 If you have big ideas about how to style your hair, you may need a little assistance from Malin + Goetz's Hair Pomade. This styling aid promises "residue-free grooming" with an ingredient list that includes yucca and aloe plant extracts, meadowfoam seed — and cannabis sativa seed. $22, www.malinandgoetz.com
Dr. Bronner's Magic Soaps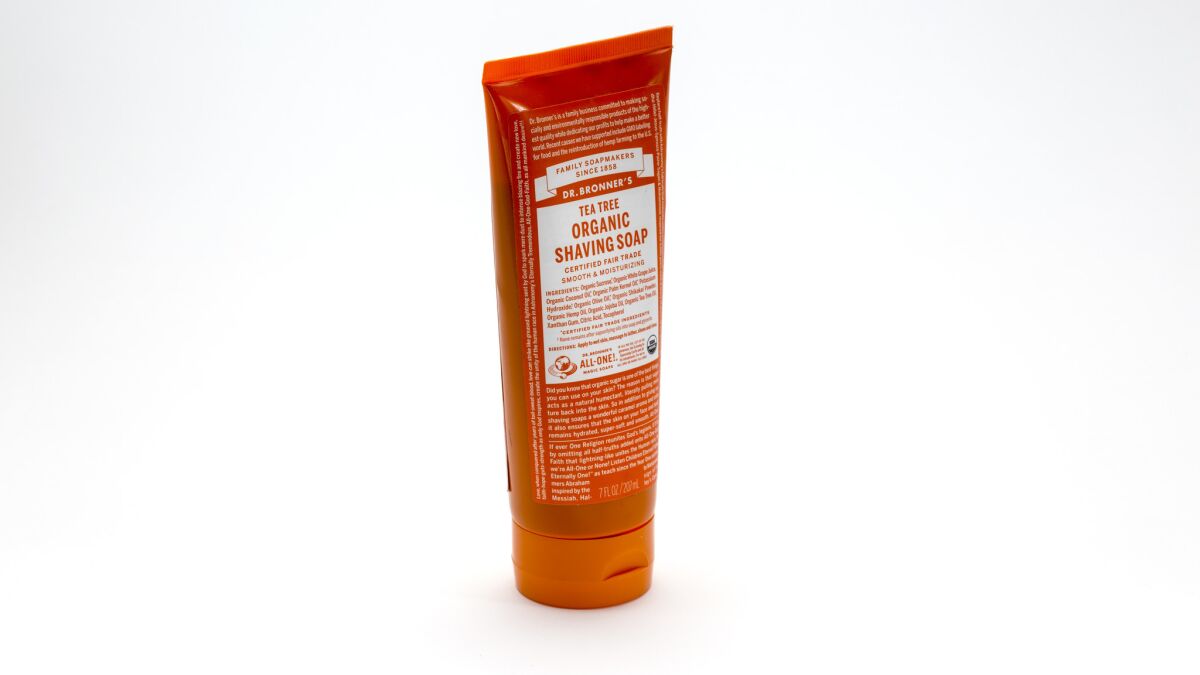 Dr. Bronner's Tea Tree Organic Shaving Soap comes in a tube and smells like a forest, and the list of ingredients includes organic shikakai powder from India, organic tea tree oil, fair trade organic sugar from Paraguay — and organic hemp oil. $8.99, www.drbronner.com
Jeffrey James Botanicals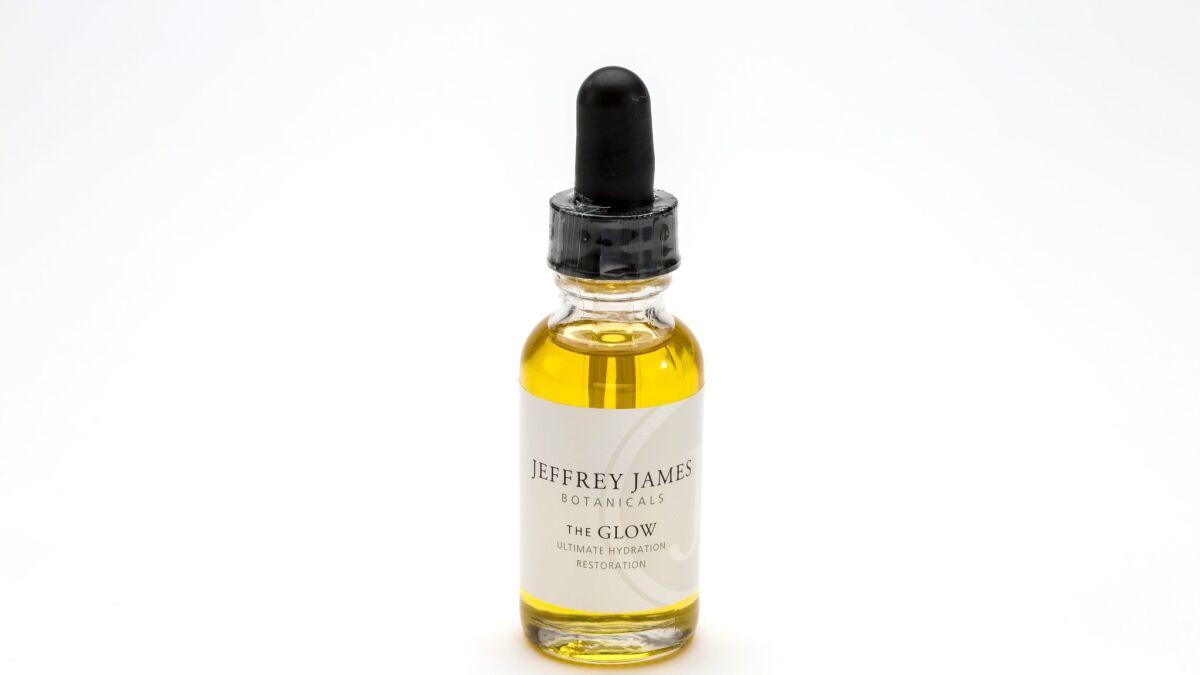 Organic jojoba oil? Check. Sea buckthorn oil? Yes. Hemp seed oil? Of course. These and other ingredients are combined in the Glow facial oil that promises to hydrate, tighten and brighten skin. $48, www.jeffreyjamesbotanicals.com
Obsessive Compulsive Cosmetics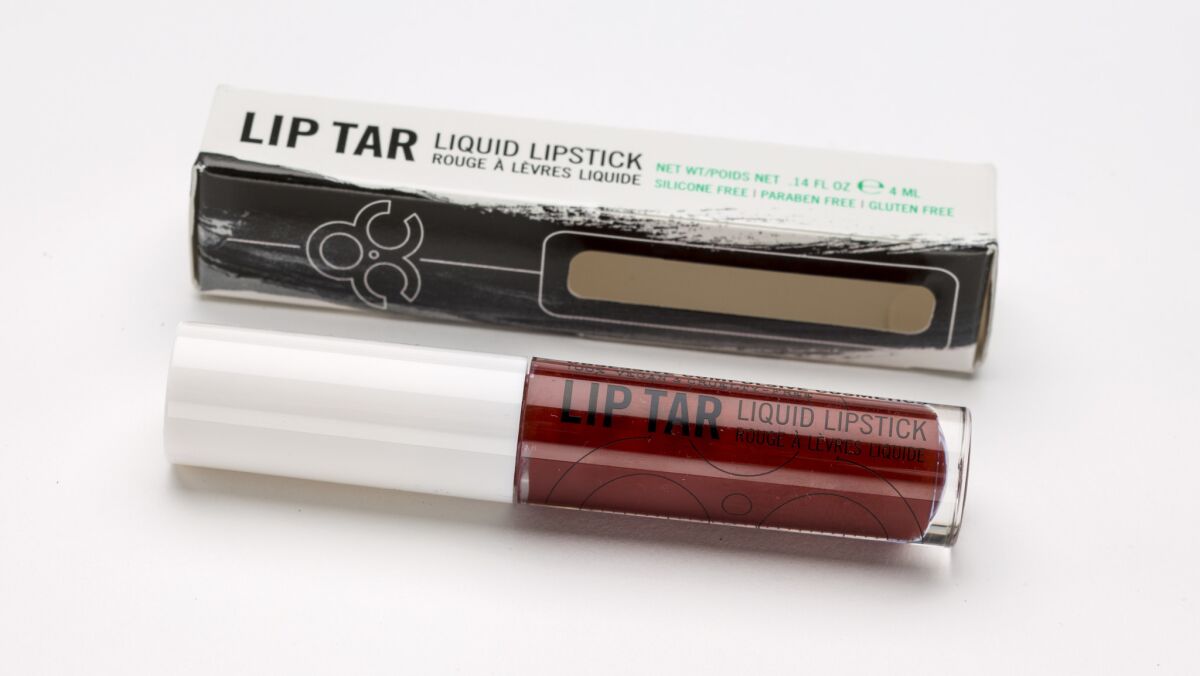 Obsessive Compulsive Cosmetics' Lip Tar Liquid Lipstick is made with hemp and peppermint oils and comes in a series of intense hues (with names such as Black Dahlia, Stud and Grandma) that have inspired a cult following. $17, occmakeup.com
The Body Shop
The Body Shop's Hemp Hand Protector ("hard-working hand protector," as proclaimed on the 3.3 oz. tube) is made in France with "community trade hemp seed oil." $20, www.thebodyshop.com
Kush Creams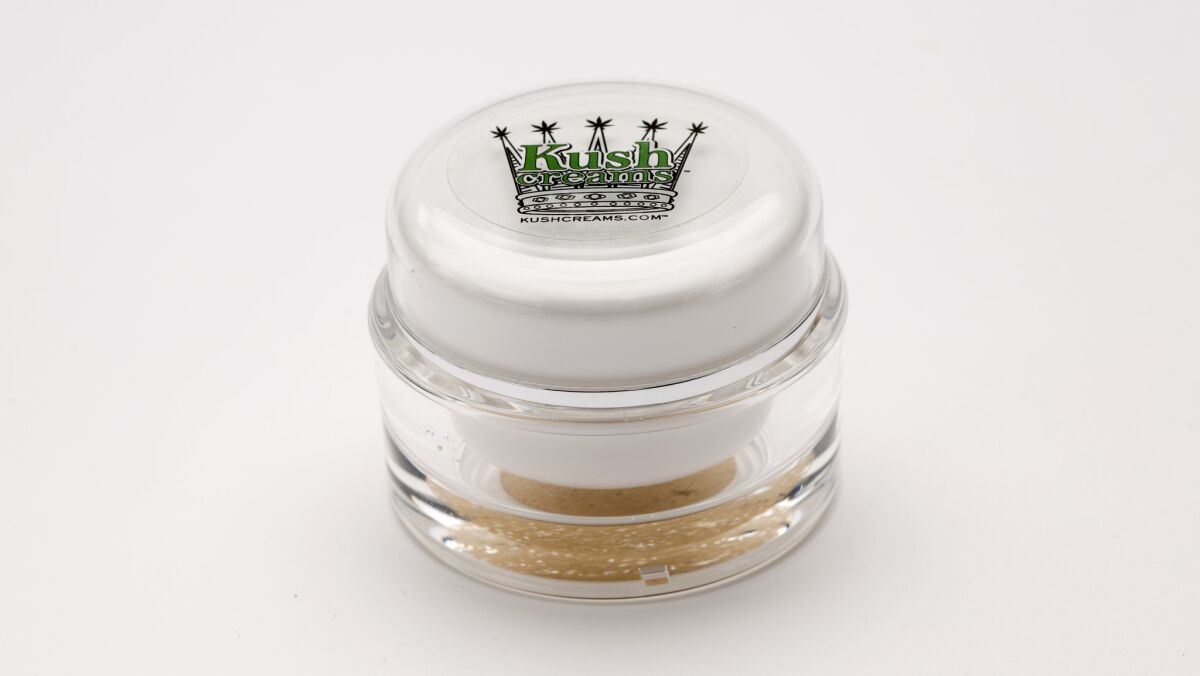 The brand's name (Kush is the name of a popular strain of marijuana) leaves no doubt about its association with cannabis, and Kush Creams' Aloe-Based Face and Eye Cream includes "fertile female hempseed," among its ingredients. $40, kushcreams.com
Marley Natural
With an ingredients list that includes rosemary and lavender, baobab, shea butter and "Jamaican botanicals" — in addition to hemp seed oil — and a famous name on the label, the Hemp Seed Body Lotion and the entire Marley Natural line have attracted plenty of attention. $18, www.marleynatural.com
Ardency Inn
Will Ardency Inn's Modster Big Instant Lash Enhancing Mascara made with hemp oil, Copernicia cerifera (carnauba) wax, Acacia senegal gum and a host of other ingredients assist you with having longer, thicker lashes? You be the judge. $25, sephora.com and ardencyinn.com
Lush Fresh Handmade Cosmetics
Lush Fresh Handmade Cosmetics' Jasmine and Henna Fluff — Eaze hair treatment is a product targeted for those of us with frizzy, dry or out of control hair. The hemp oil (combined with other oils) is used as a moisturizer, and henna is included to make hair shine. The jasmine makes everything smell like a garden. $25.95, www.lushusa.com
The Wonder Seed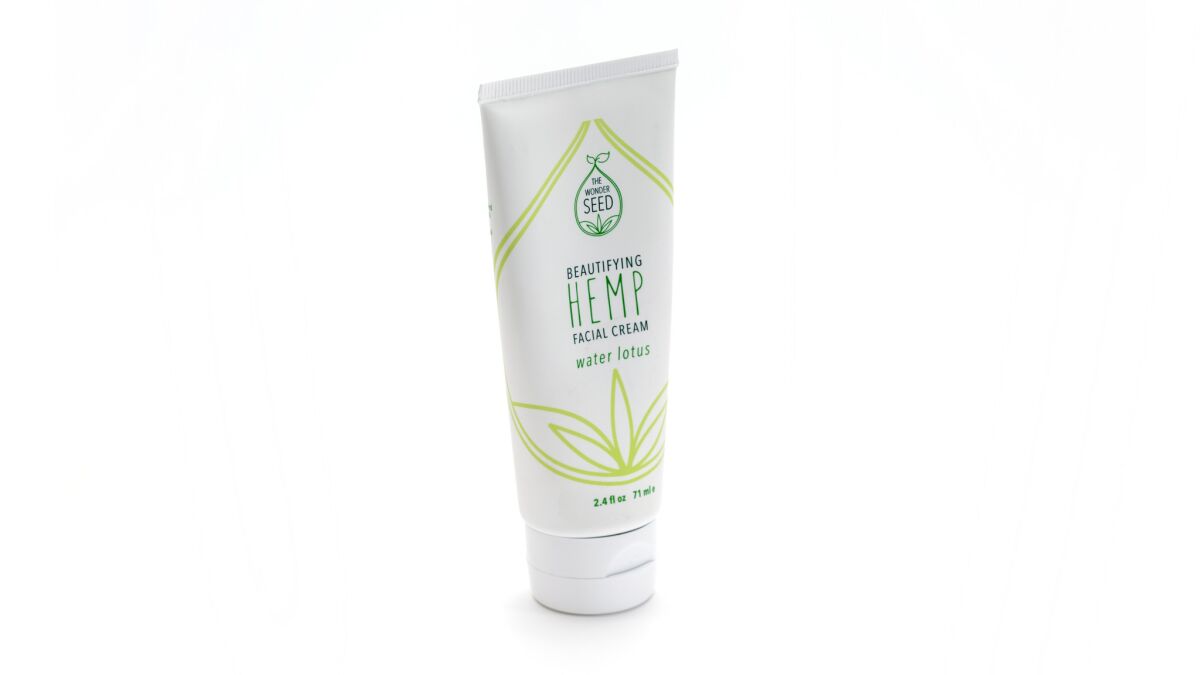 The Wonder Seed raves that its Hemp Facial Cream helps "put your best face forward" with the benefits of hemp seed oil, which is said to ease irritated skin, moisturize and leave the skin glowing. $16.95, thewonderseed.com
Follow us at @LATimesImage.
ALSO
From album art to cannabis containers, L.A. graphic artist Neville Garrick has designs on preserving Bob Marley's legacy
Could cannabis crowns become Coachella's hot new floral headpiece?
Meet AnnaBís, a handbag line designed to help you port your pot in high style