Bicoastal celebrity facialist opens West Hollywood skin-care outpost at Sunset Tower Hotel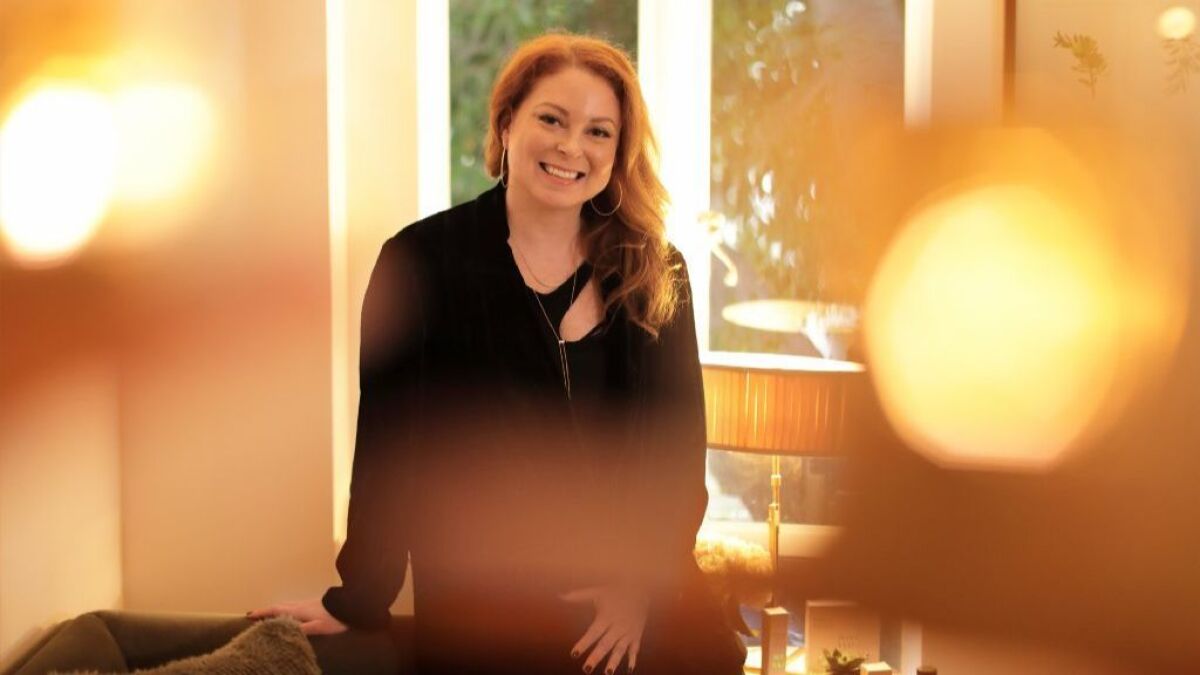 Prior to the Screen Actors Guild Awards and the Golden Globes last month, facialist Joanna Vargas prepped the skin of Elisabeth Moss, Mandy Moore, Dakota Johnson, Maggie Gyllenhaal, Emma Roberts, Zoe Kazan, Betty Gilpin, Debra Messing, Natalia Dyer and Greta Gerwig to look red-carpet radiant. The actresses slipped into a new outpost of Vargas' New York namesake salon that has quietly opened in the Sunset Tower hotel in West Hollywood.
Recently Vargas gave The Times a look at the space, sharing her secret weapons: — a calibrated combination of high-tech tools and mostly natural products.
"Ever since I started my salon in 2006, all I wanted was to have the most cutting-edge technologies because no one else was doing that," said Vargas, whose own skin had a healthy glow, on a recent visit to the spa. "I look to other countries to stay on the pulse of what's happening. My new cryotherapy machine from [South] Korea is brand new to the marketplace, and the results are unbelievable. It increases metabolism, reduces inflammation and tightens the skin. My goal, when someone gives me an hour of their time, is to make every minute magical for them, so they can see a direct result in one session."
Joanna Vargas Salon originally launched in a 300-square-foot, two-room space on Fifth Avenue in Manhattan that has since expanded to seven treatment rooms and 15 aestheticians. To cater to her ever-growing Hollywood clientele — which also includes Julianne Moore, Eva Mendes, Rachel Weisz, Naomi Watts, Sofia Coppola and Jenna Dewan Tatum — Vargas began traveling to L.A. during awards season about five years ago. She said one of her clients, Bill Murray (yes, that Bill Murray), suggested the Sunset Tower Hotel, a hub for visiting celebrities, and soon Sunset Tower owner Jeff Klein signed up for services. Vargas' L.A. visits quickly morphed into monthly stops. So last year, she set up a two-room spa in a town house in West Hollywood, where she also owns a home. However, she said her business soon outgrew the space.
The Spa by Joanna Vargas at Sunset Tower hotel is 2,025 square feet with six treatment rooms and five aestheticians, led by Vargas veteran Asia Vereline. On the menu are LED light therapy sessions, which are said to boost collagen production and promote healing; eight types of facials that use tech gadgets; green tea-spiked oxygen; and body treatments, including microdermabrasion, sunless tanning, cellulite-targeting radio frequency and L.A.-exclusive scrubs, wraps and bath soaks; as well as massages by Mohammad Porfekr, who was referred to Vargas by celebrity clients. In general, services range from $95 to $550, and each room has a private shower, soaking tub and bathroom.
New for awards season is a six-step Supernova Facial (exclusive to L.A. until after the upcoming Oscars) that Vargas said induces a "glow like the Milky Way." It involves exfoliation with a pressurized wand and glycolic acid; a hydrating double-layer collagen mask; a blue-light LED device that facilitates vitamin C serum penetration; a microcurrent wand purported to stimulate and tighten facial muscles; cryotherapy; and circulation-boosting medical-grade oxygen infused with vitamins, green tea, aloe and hyaluronic acid.
"My products are all-natural and mostly organic," said Vargas about her 15-piece Joanna Vargas skin-care line ($22-$150), which was introduced in 2011 and is sold at her spas as well as retailers including Nordstrom, Neiman Marcus and Net-a-Porter. "They infuse the skin with good health like a balanced diet of nutrients, vitamins and minerals. I finish every facial with Daily Serum, my green juice for the skin with chlorophyll and oat grass juice, plus magnesium, potassium and zinc to aid the lymphatic system so it's de-puffing.
"Then I apply Rejuvenating Serum, which is what everybody uses under makeup to hit the red carpet," Vargas continued. "It contains argan oil [an antioxidant]; olive oil [an anti-inflammatory]; neroli for circulation; rose hips to help prevent cell mutation; and jojoba oil to control oil and give a dewy glow. The final touch is Daily Hydrating Cream with shea and cocoa butter and avocado oil for a lot of B vitamins and omega-3 fatty acids."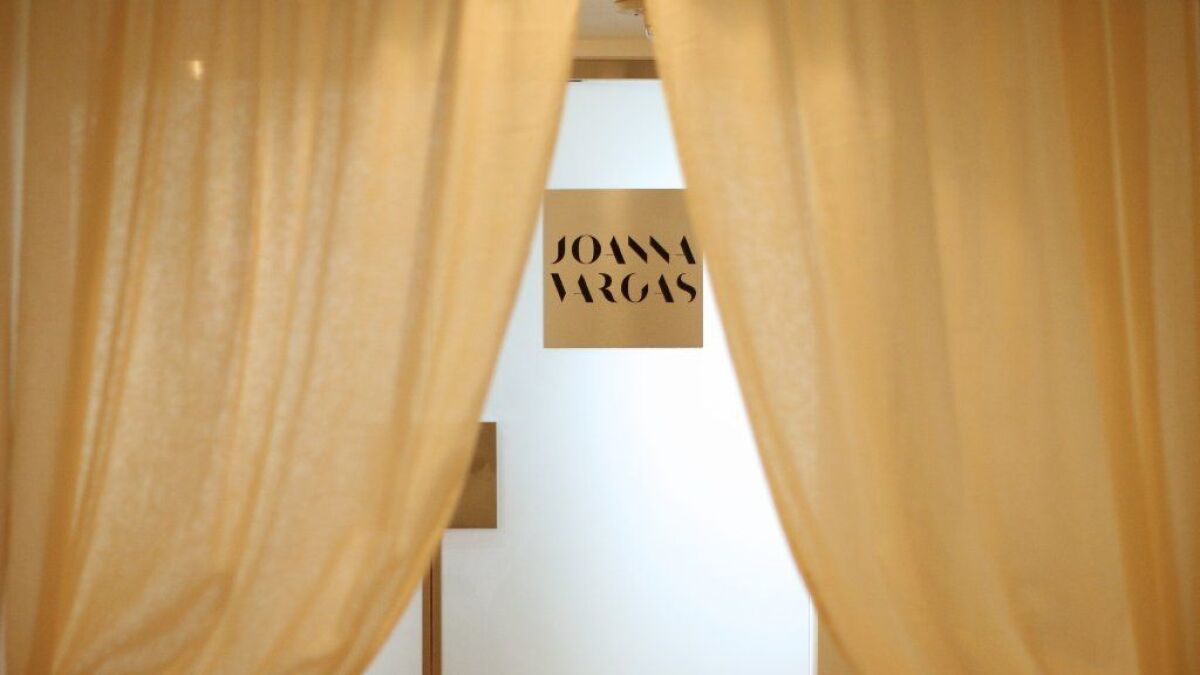 And what should a person do between spa visits? Vargas said she recommends clients use DPL II series LED light panels ($349-$399, revivelighttherapy.com) that combine blue lights (for anti-bacterial purposes) or red lights (for anti-inflammatory purposes) or both options with collagen-stimulating infrared light for at-home use.
"It's simple to use. You open it and lay it on top of your face for 10 or 15 minutes," Vargas said. "There's a trend now in movies and television shows like 'The Handmaid's Tale' to shoot actresses without a lot of makeup on. To keep skin looking good for that type of character, I recommend this."
The Spa by Joanna Vargas at Sunset Tower, 8358 Sunset Blvd., West Hollywood, (310) 596-4163, joannavargas.com
For fashion news, follow us at @latimesimage on Twitter.
---