Photographer Lloyd Pursall reminds us that L.A. is a city of dreamers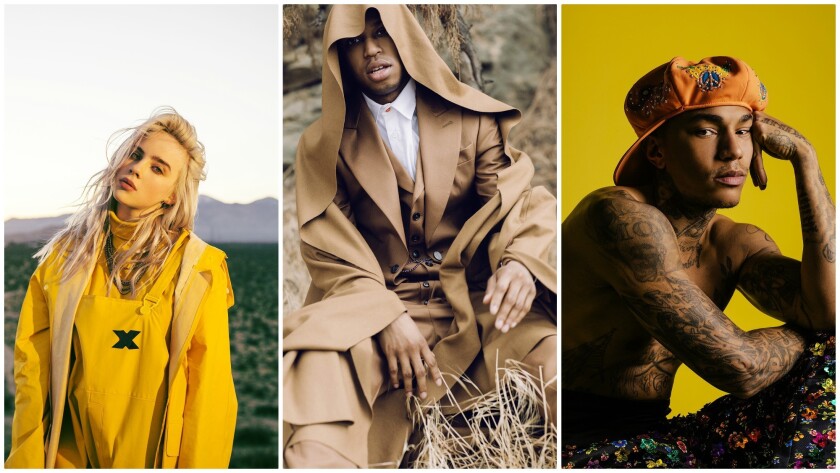 Lloyd Pursall began dabbling in film and photography at a young age in Britain, but the 26-year-old didn't fully hit his stride until the rise of social media.
Pursall honed his craft at the London College of Fashion, where he studied fashion photography. In 2015, he landed in L.A., a place he had been eyeing for many years.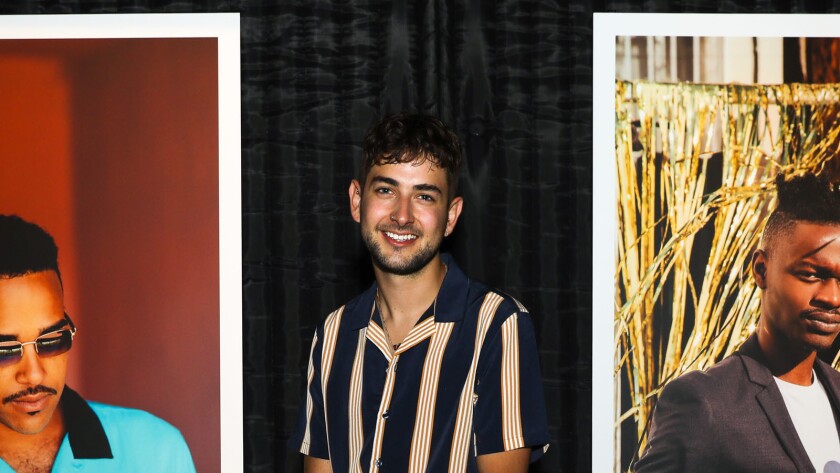 Last month, at Hubble Studio downtown, Pursall debuted his first solo exhibition, "To Live and Try in L.A.," a one-night-only event focused on all things Los Angeles and featuring small mixed-art installations that greeted guests on arrival.
Overall, the installations appeared to speak of the essence and spirit of the city. Think neon signs, piñatas, a copper-gold shopping cart filled with oranges and a multicolored beach parasol with the words "We'll figure it out" inscribed across the top.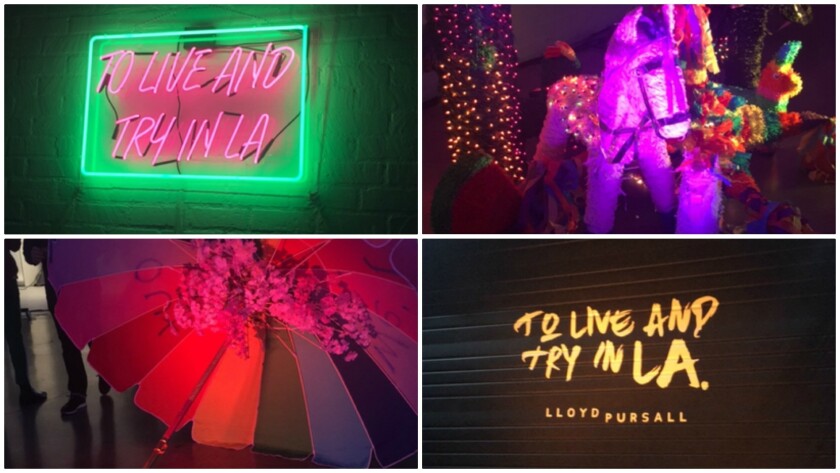 The main course of the exhibition was the 19 five-foot-tall prints of Pursall's photographs that were suspended from the ceiling. This portrait series was a showcase of Angelenos and their journeys as creatives trying to make it in L.A.
To tell these stories, Pursall assembled a diverse cast of actors, musicians, artists, editors, models, DJs, stylists and dancers. One notable face in the mix of cool kids was "Moonlight's" Ashton Sanders.
Overall, Pursall said his exhibition aimed to break down existing tropes about L.A. and salvage a myth about the city that, in many ways, has been co-opted by Hollywood.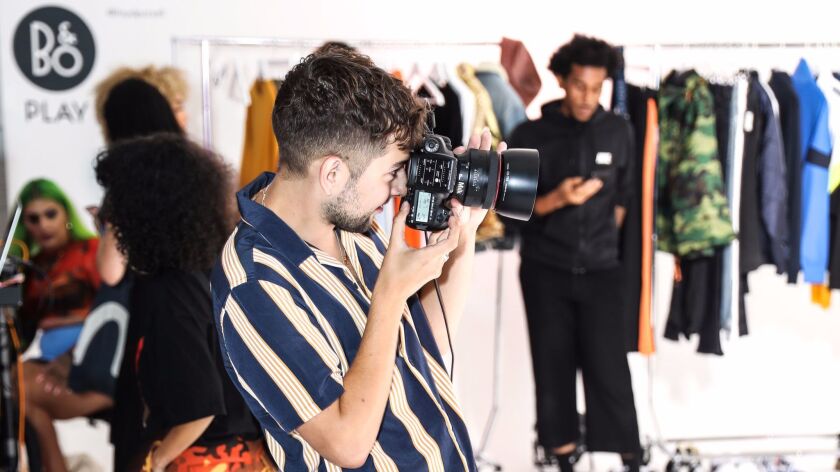 Upon examination, each photograph in the series appears to capture an intimacy and a connection between the photographer and his subject.
"In my work, I always consider the people I work with as people, not subjects, and it is important to form a personal connection," Pursall said in a recent interview.
Asked about his personal and professional fascination with Los Angeles, Pursall said, "L.A. felt like the right place to explore the medium of photography and push my boundaries as an artist. L.A. is a city that revolves around people and allows natural collaboration and connections to form."
The event also included a panel discussion and live photography studio, where Pursall shot portraits of guests. The show was sponsored by British online fashion and beauty brand Asos and B&O, the luxury Danish electronics brand.
ALSO
Eight reasons why author Plum Sykes is having a perfect L.A. day. And yes, they involve eating and shopping
COS, H&M's upscale sister brand, brings minimalist fashion and design to downtown L.A.
Paris Fashion Week: Spring trends include black and white and a whole lot of light(ness)
---