Sofia Carson and Bruno Tonioli on hand as Los Angeles Ballet Gala raises nearly $1 million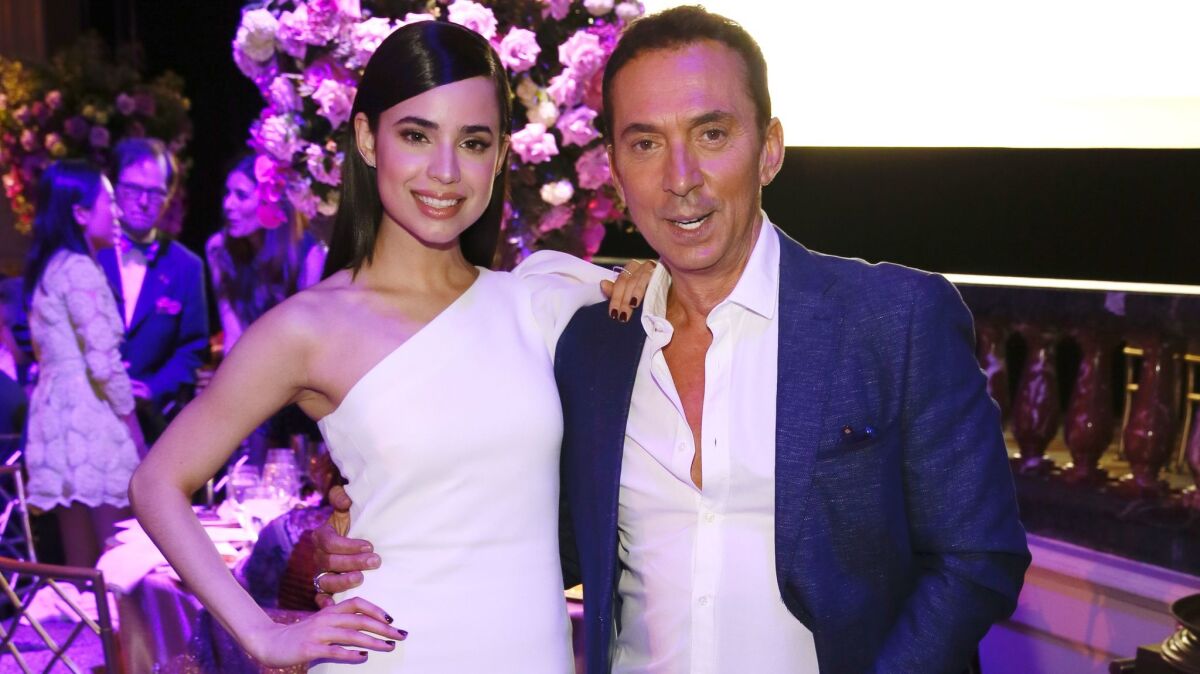 If there's one thing guests at the April 21 Los Angeles Ballet Gala could agree on, it's the importance of ballet — not just for all types of serious dancers, but also for the cultural life of the city.
"Ballet technique is like a dictionary," said Bruno Tonioli, a judge on TV's "Dancing With the Stars." "If you don't have a rich dictionary, you don't have words, and if you don't have words, you're unable to express yourself. For any serious dancer, a knowledge of ballet is indispensable."
"What's really great is that we've been teaching [ballet] on 'So You Think You Can Dance,' " added show co-creator Nigel Lythgoe. "So now, the street kids are suddenly realizing how important it is. They are learning they can control far more with a strong core."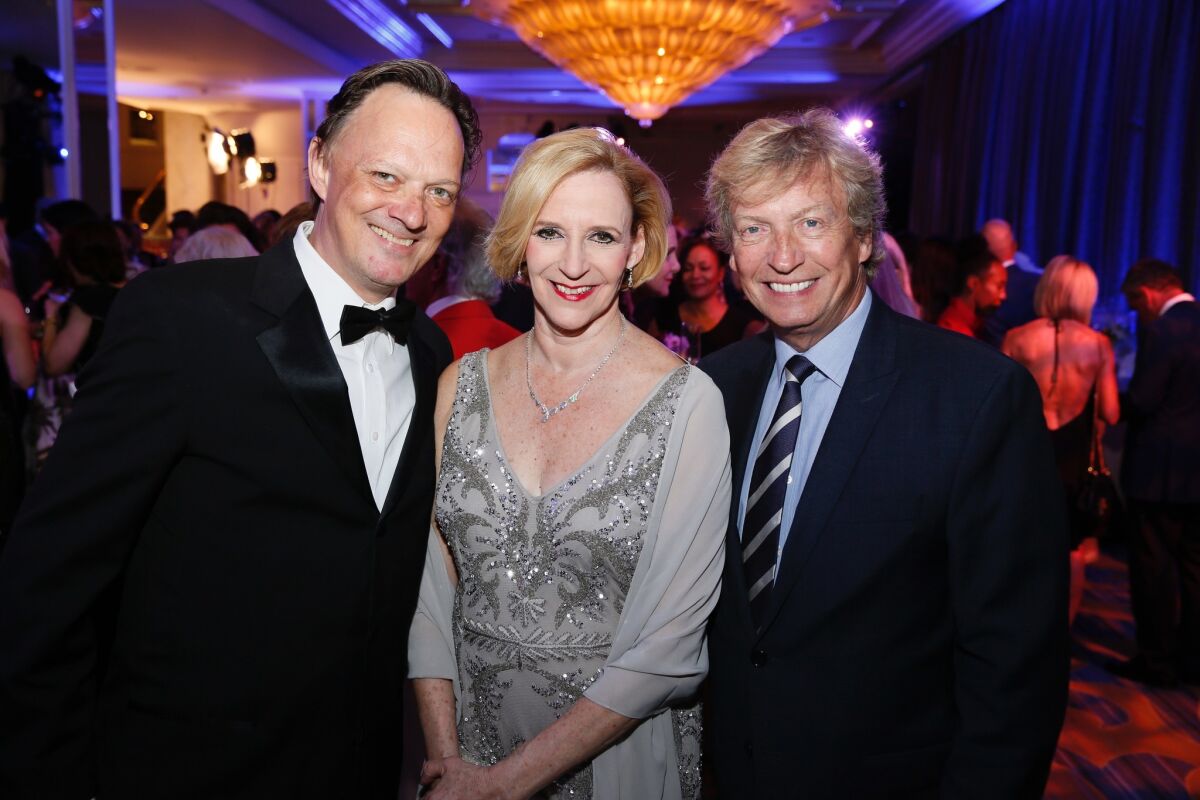 "Descendants" star Sofia Carson was among those in attendance. "Supporting the arts and supporting the ballet is instrumental to our culture and important to this city," she said. "It's a beautiful part of living in Los Angeles."
As a fashion aside, this year's host of the Radio Disney Music Awards looked chic in her shoulder-baring David Koma frock and strappy black Valentino heels. "Fashion is a big part of who I am. I love fashion."
The event: Held at the Beverly Wilshire Hotel, the gala honored former California Gov. Gray Davis and former First Lady Sharon Davis as well as noted film producer Lawrence Bender ("An Inconvenient Truth," "Hacksaw Ridge" and "Pulp Fiction").
As the evening's centerpiece, Los Angeles Ballet dancers performed excerpts from "Who Cares?", choreographer George Balanchine's homage to Broadway, set to the music of George Gershwin.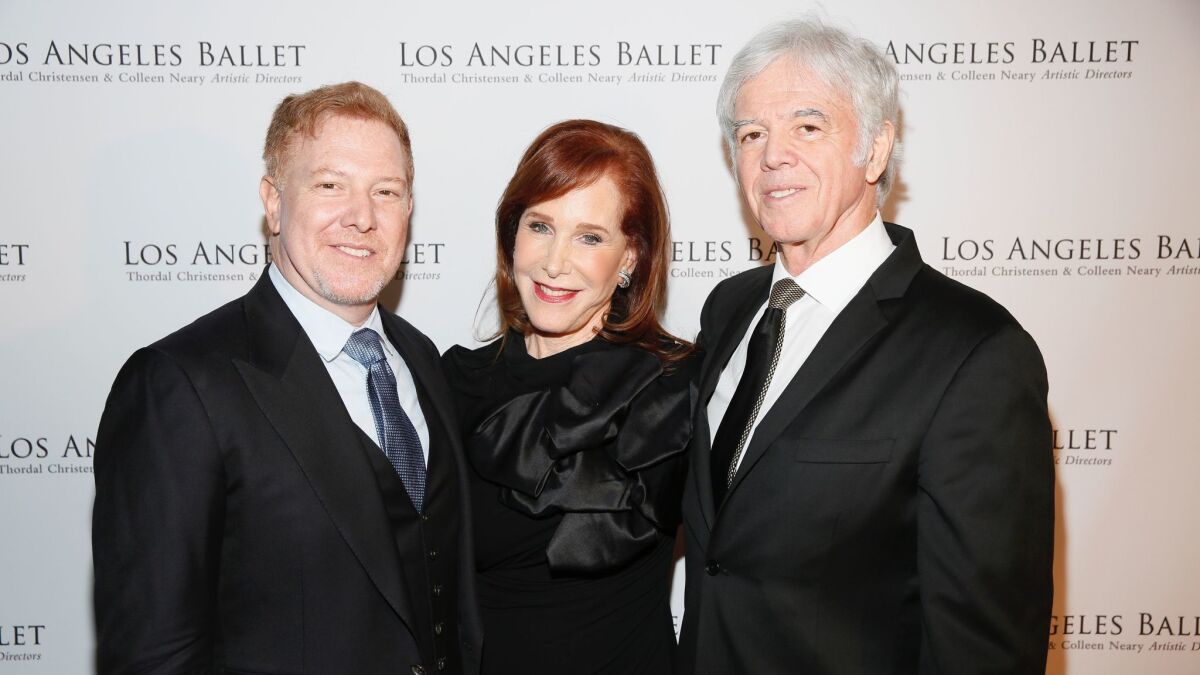 The crowd: Los Angeles Ballet artistic directors Thordal Christensen and Colleen Neary along with executive director Julie Whittaker thanked the audience for its support, following welcome remarks by the night's emcee, Mark L. Walberg of "Antiques Roadshow" and co-chairs Leslie Kavanaugh and Kirsten Sarkisian.
Also, among those appearing onstage were Ghada Irani and her husband, former Occidental Petroleum Corp. Chief Executive Ray Irani.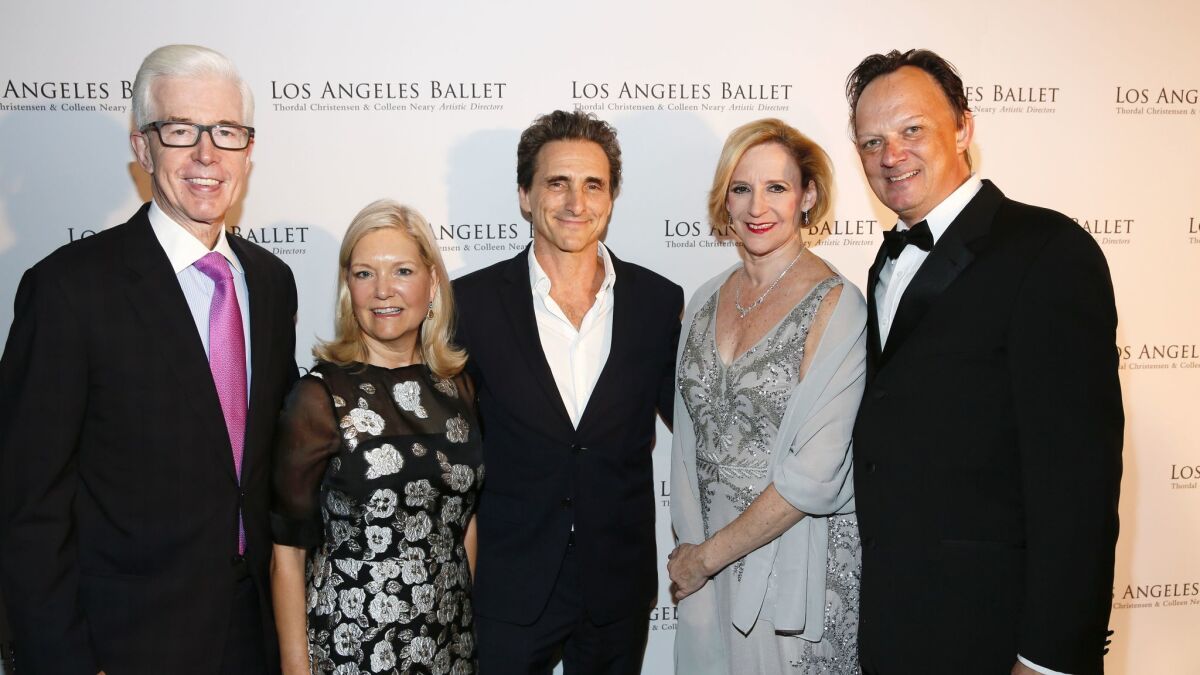 The numbers: The gala raised nearly $1 million for the Los Angeles Ballet's dance performances and educational outreach programs. Tickets for the 240 guests began at $500 each, tables ranged up to $100,000 and a silent auction and after-dinner appeal brought in additional contributions.
Offered, among other things, to guests was a chance to jump the line at the evening's end and be the first to have the hotel valet deliver their car. Two guests jumped at the opportunity, paying $2,500 each.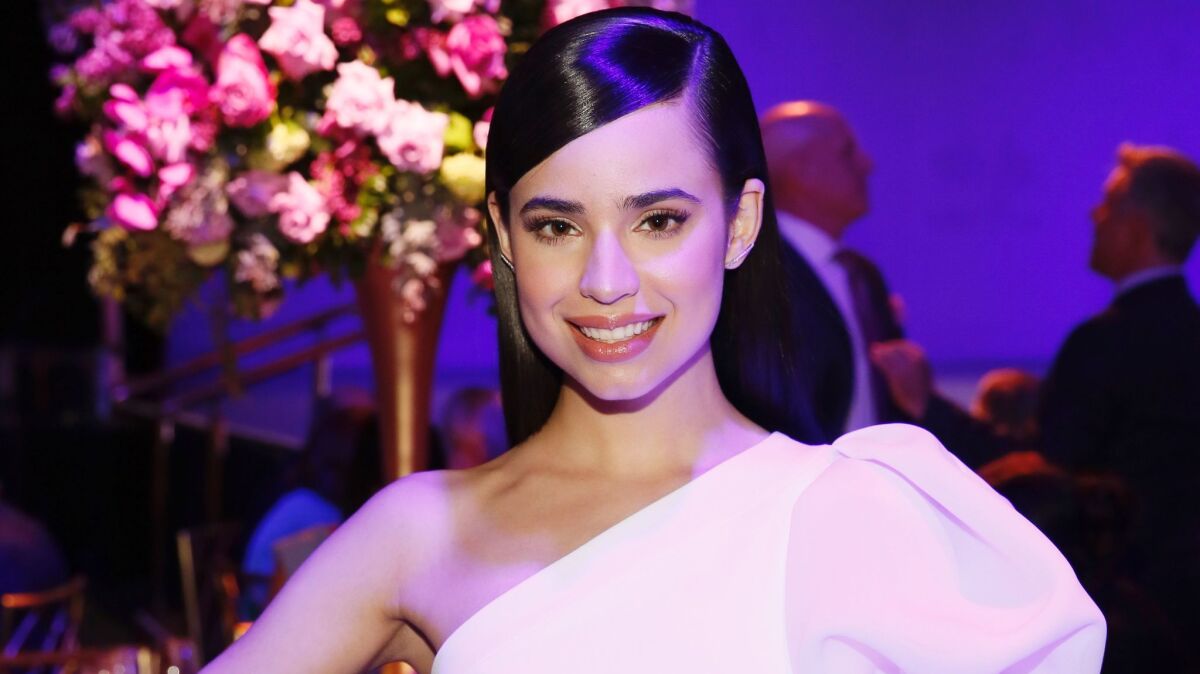 Ellen Olivier is the founder of Society News LA.
---