Olivier Polge devises a light, modern companion to the classic Chanel No. 5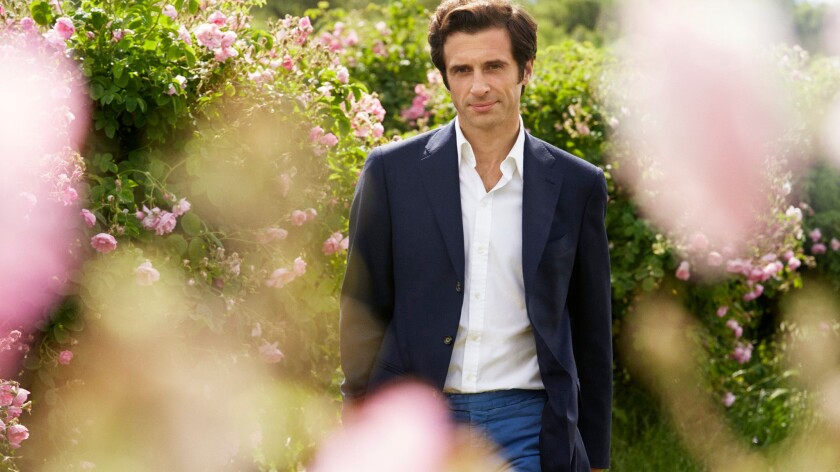 It's not an uncommon story: Son rebels against his family legacy, looking to branch out from his father's shadow, only to find that all roads eventually lead home. And so the story goes for Olivier Polge, creator of Chanel Fragrances, a role at the famed French fashion house that was held by his father, Jacques Polge, before him.
"I grew up like many young people, wanting to do everything but what their parents were doing," says Polge, born in Grasse, France, who took over the position at Chanel in 2013. "Around 18 or 20 years old, I did an internship [with Chanel], and I realized how much I liked it. I got in touch with all the ingredients that you can never smell separately if you don't work in a lab and realized it could be my job."
After graduating from high school, Polge studied art history and played the piano, fascinated by all facets of the arts. "I wanted to do something with my hands," he says. "My internship made me realize that perfumes are somehow that — and even more at Chanel than anywhere else. I like to say, 'We make fragrance from the flower to the bottle.'"
Polge ended up doing what he never thought he would: following in his father's footsteps and becoming the man behind the fashion house's massive fragrance business, occupying the exact office he first visited at age 6.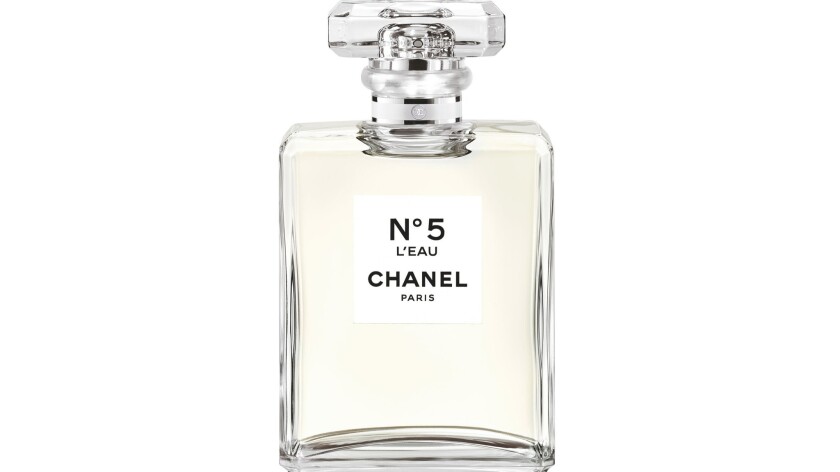 Last month, Polge, who's 42, launched No. 5 L'Eau, a fresh new take on Chanel's most iconic scent, Chanel No. 5, created in 1921 by Gabrielle "Coco" Chanel and Ernest Beaux.
"The fact that it is an icon is a strength and a weakness," Polge says during a recent visit to Los Angeles. "It is important to be able to shake the icon. The purpose is not to say No. 5 is old-fashioned — I think the contrary. I would love L'Eau to open a door to discover No. 5."
Polge, who created recent Chanel fragrances Boy Chanel and Misia, looked at the original No. 5's 80-plus ingredients, deducing what was truly essential. "The idea was to try to go on the edge of still being No. 5 but to bring it as far away as I could as well," he says. "I wanted to isolate the most emblematic ingredients to make sure the backbone of the fragrance was still there."
The result is a light and modern scent, with notes of lemon, mandarin and orange fused with a floral bouquet of May rose, oxygenated jasmine and ylang-ylang.
Behind the bouquet lie hints of vetiver, cedar and musk. "When Gabrielle Chanel asked for Chanel No. 5, she asked for an artificial fragrance in the sense that a dress is artificial," says Polge. "She didn't want a fragrance that would smell like jasmine or rose. She wanted a bouquet, something composed. That makes for a very complicated way of describing No. 5 L'Eau. It is a fresh flower. It pays homage to the original but feels more youthful."
For Polge, it turns out that taking on a classic was more inspiring than intimidating, allowing him to further his own family's narrative, as well as that of the historic French house.
"I think the heritage of Chanel is a strength," he says. "It is a rich environment to create the future. It would be a pity to work for a brand where history is not a weight."
Chanel No. 5 L'Eau, 1.7 fl. oz. $100 and 3.4 fl. oz. $132, at Chanel.com.
---