Who wore it better? Melania Trump and U.S. Rep. Joyce Beatty have a fashion faceoff
To say the least, it has been a busy two weeks in American politics. With the media and TV audiences fixed on topics including the future of the country, speech plagiarism and who's still feeling the Bern, there was a sartorial showdown that might have been overlooked. And no, this one didn't involve anyone wearing a Hillary Clinton-style pantsuit.
This fashion faceoff pitted last week's Republican National Convention against this week's Democratic National Convention.
Melania Trump, wife of Republican presidential nominee Donald Trump and a former fashion model, appeared onstage in Cleveland to give her speech (which plagiarized First Lady Michelle Obama's 2008 speech at the Democratic convention).
According to fashion trade publication WWD, Trump wore a white, pouf-sleeved dress made by London-based and Serbian-born designer Roksanda Ilincic.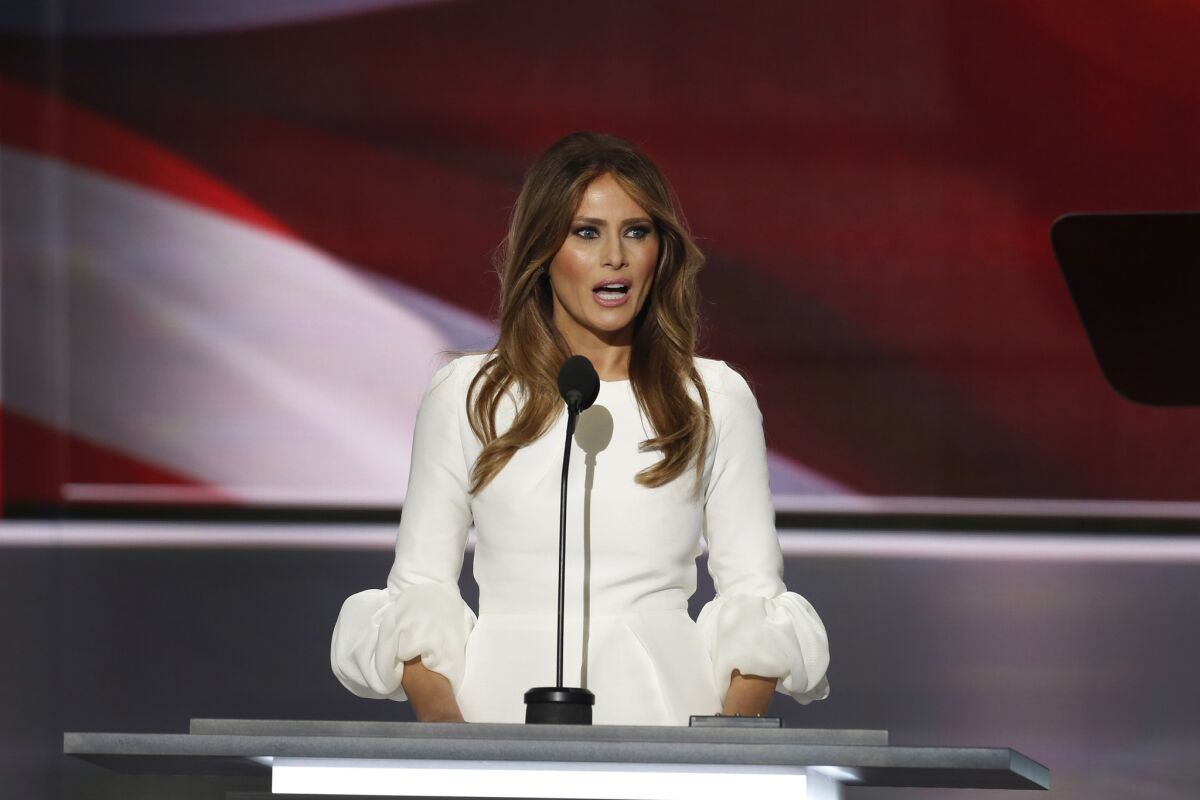 As we reported last week, Trump's dress, according to WWD, looked like a white dress from luxury e-tailer Net-a-Porter. The dress (or a very similar one) was listed as the "Margot," a sold-out $2,190 ivory and cotton-silk frock "with a nipped-in waist and dramatic bell sleeves in a contrasting basketweave."
And what do you know? U.S. Rep. Joyce Beatty of Ohio took the stage Thursday at the Democratic National Convention in Philadelphia, wearing — you guessed it — a white, pouf-sleeved dress.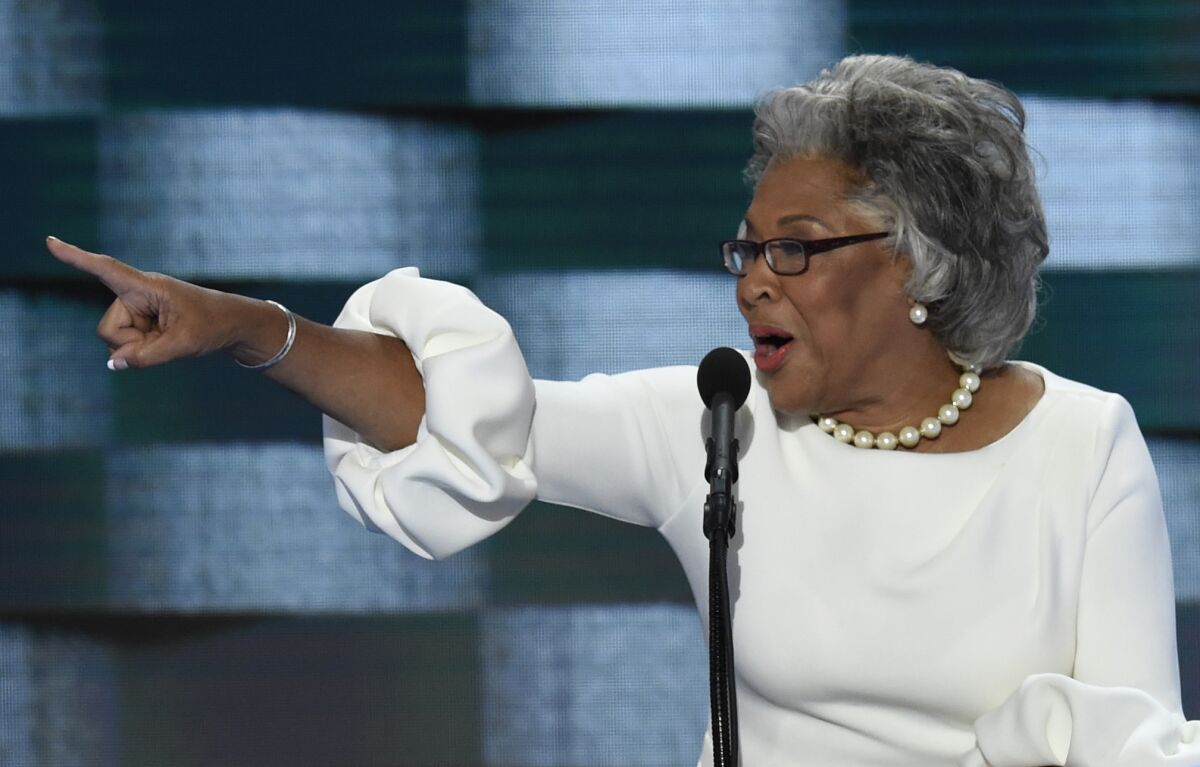 Was this straight-up sartorial shade or a coincidence — like when two celebrities somehow attend the same awards show on the same night in the same gown? Or maybe it was simply a dose of imitation being the best form of flattery. Or perhaps revenge.
We'll leave those answers to late-night talk show hosts and political pundits. For now, there's just one question to be asked.
Times staff writer Adam Tschorn contributed to this report.
---