Race to Erase MS gala honors Selma Blair, raises $1.8 million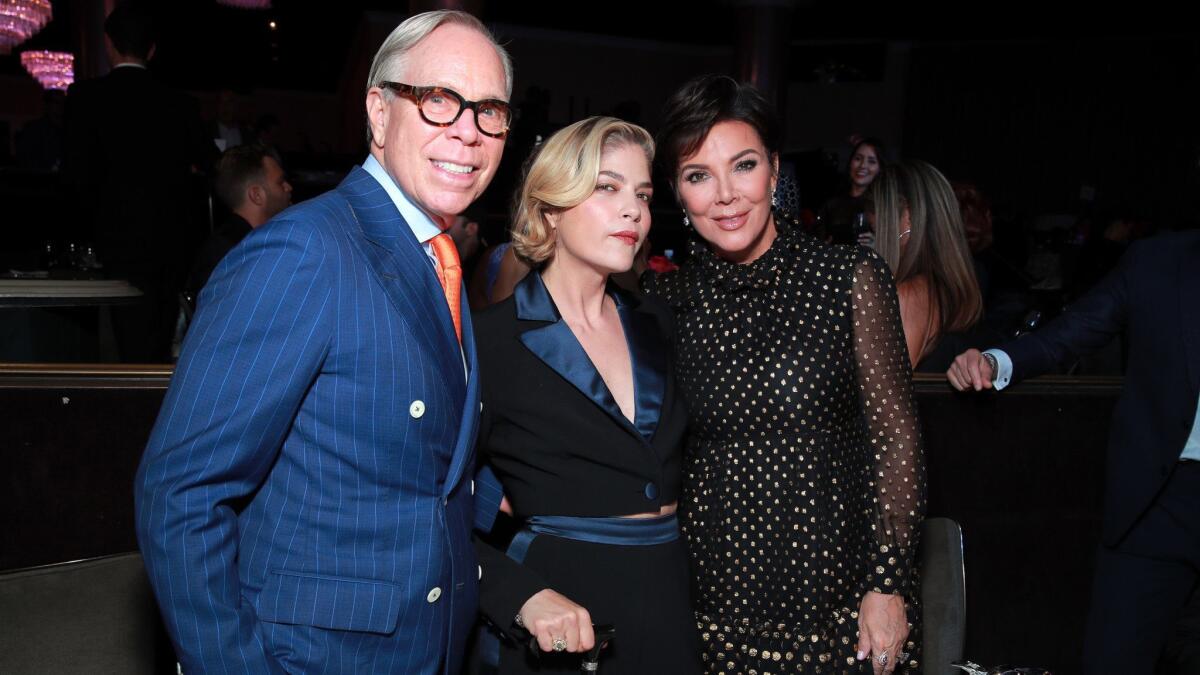 Shouts of "You're amazing," "You're awesome" and "You're unreal" greeted Selma Blair during her impromptu remarks from onstage at Friday's Race to Erase MS gala.
Dealing with a recently diagnosed, aggressive form of multiple sclerosis, which appears to have caused spasms in her vocal cords, Blair at times struggled to speak but never lost her sense of humor. So when her voice became shaky, she joked, "I'm actually auditioning for Katharine Hepburn's part in 'On Golden Pond.'"
The event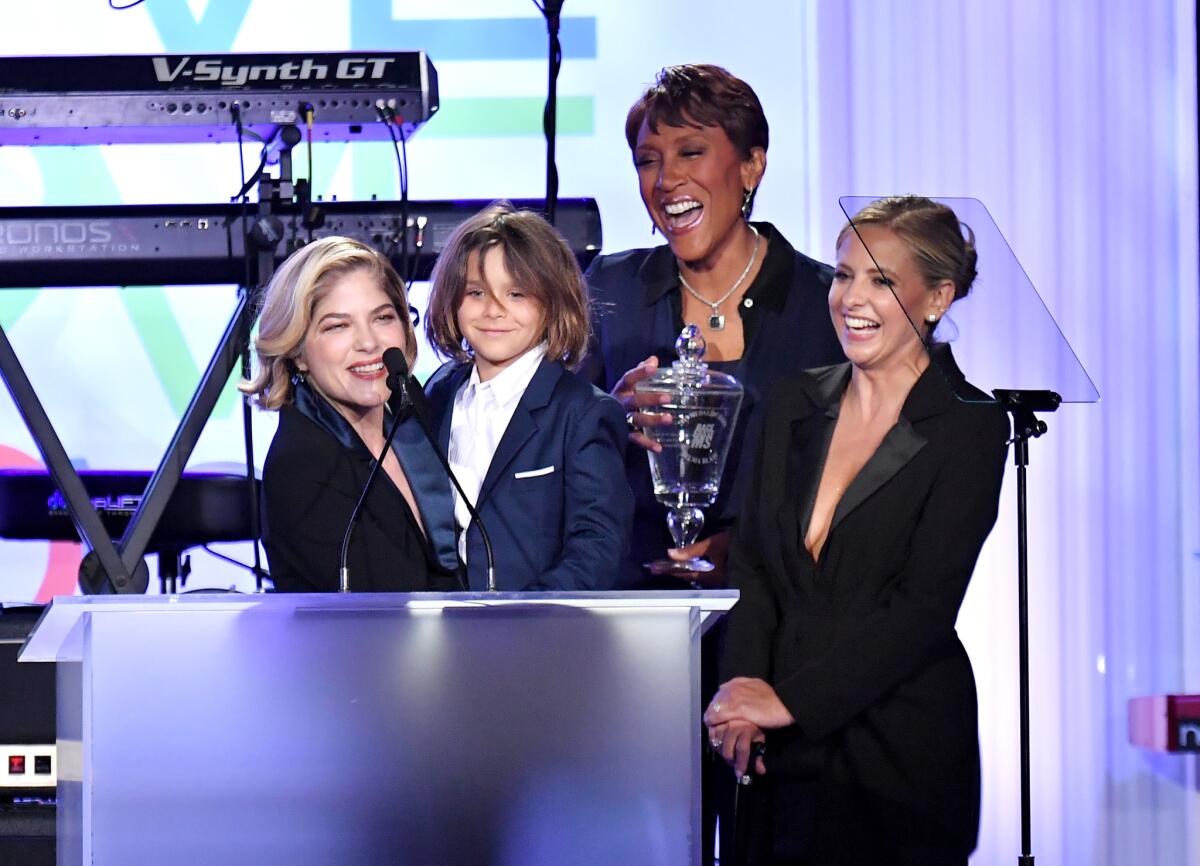 The 26th fundraiser honored Blair for her courage and the Hausman Family Foundation for its generous support. The lively shindig, which was at the Beverly Hilton Hotel, featured a fashion show by Alice and Olivia by Stacey Bendet and upbeat performances by Aloe Blacc and Flo Rida, who delivered a 12-song set that had everyone jumping up on their feet.
The scene
During the reception and massive silent auction, media mogul Byron Allen, Songwriting Hall of Famer Diane Warren, attorney Robert Shapiro and a multitude of models, actors and reality stars could be seen mingling or busily placing bids on children's toys, hotel stays, restaurant certificates, internships, VIP experiences, handbags, jewelry and more.
The crowd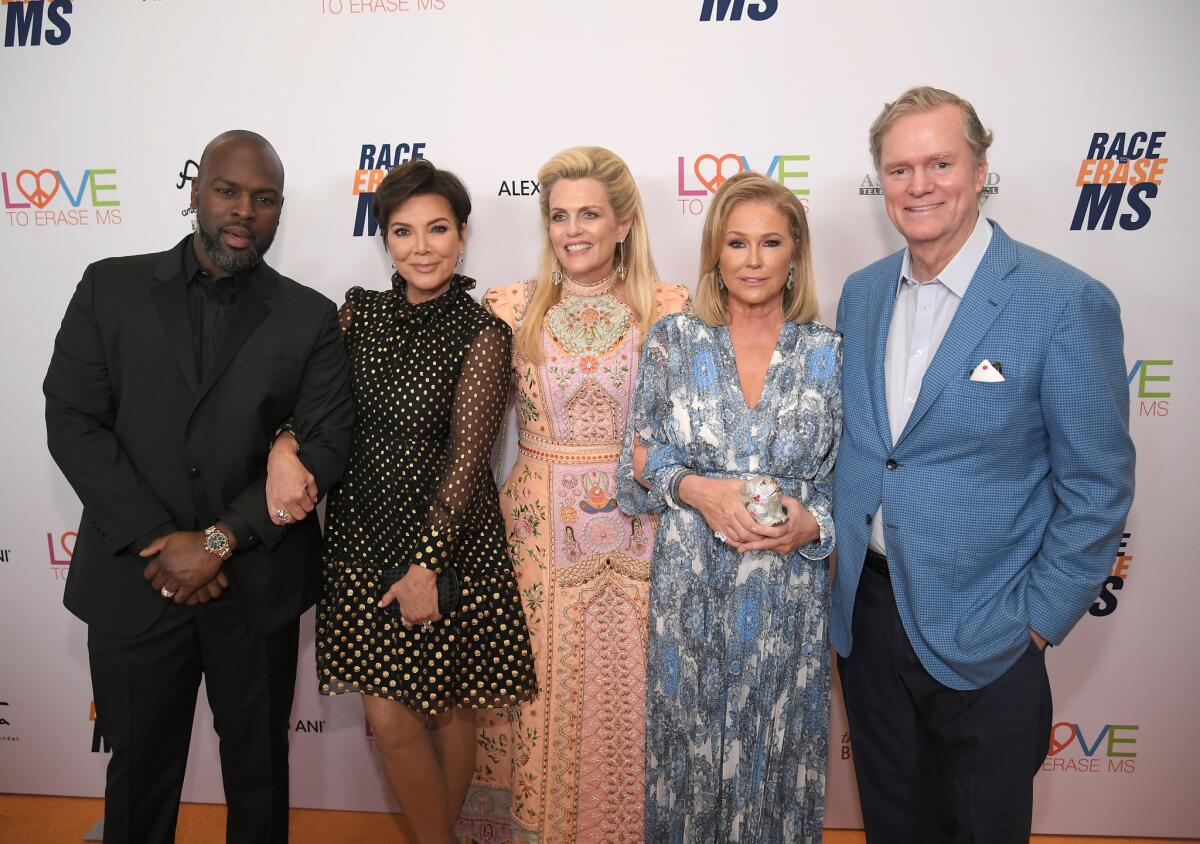 Kris Jenner met up with Blair, who played Jenner's younger self in "The People v. O.J. Simpson: American Crime Story." Others spotted through the evening included Rumer Willis, Avril Lavigne, Constance Zimmer, Jamie-Lynn Sigler, Charlotte McKinney, La Toya Jackson, Camille Grammer, Garcelle Beauvais, Harry Hamlin, Delilah Belle Hamlin, Katee Sackhoff and Tommy Hilfiger.
The program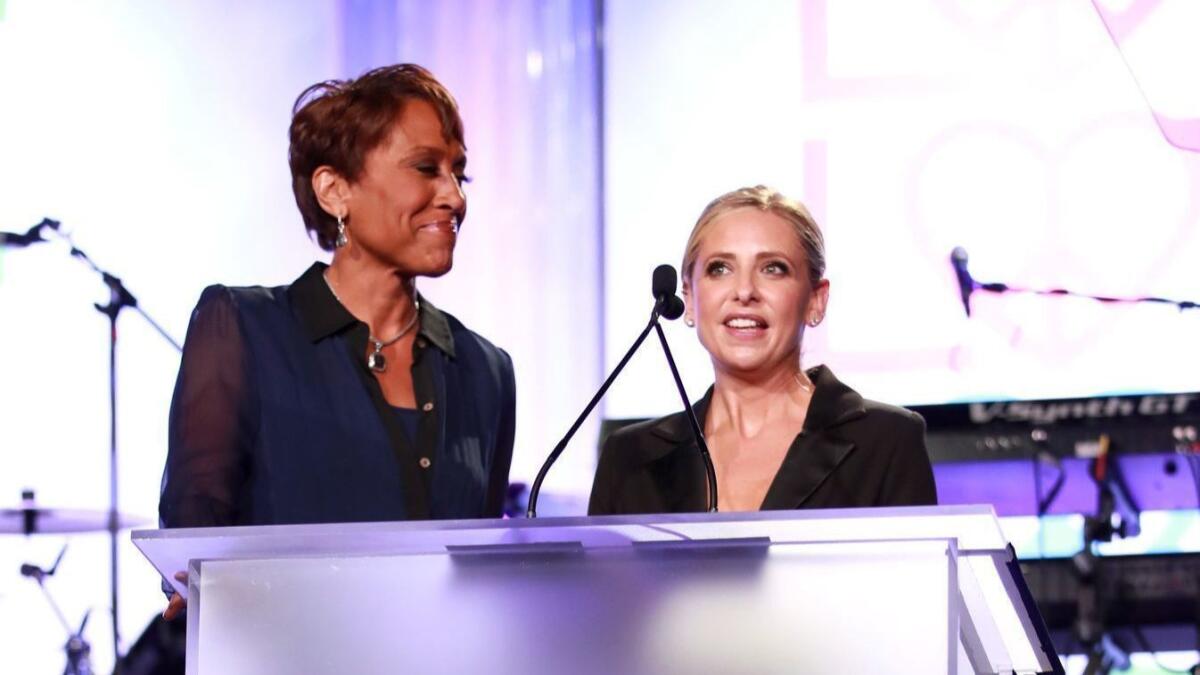 Inside the ballroom, Sarah Michelle Gellar, Robin Roberts, Johnny Galecki, Dorothy Lucey, Jack Osbourne, the night's musical producer David Foster and event founder Nancy Davis addressed the audience. Also during dinner, a live auction offered an all-inclusive party for 50, a chance to record at Abbey Road Studios and a one-of-a-kind Vanderhall Venice GT auto-cycle, described as "art on wheels," that sold for $48,000.
The presentation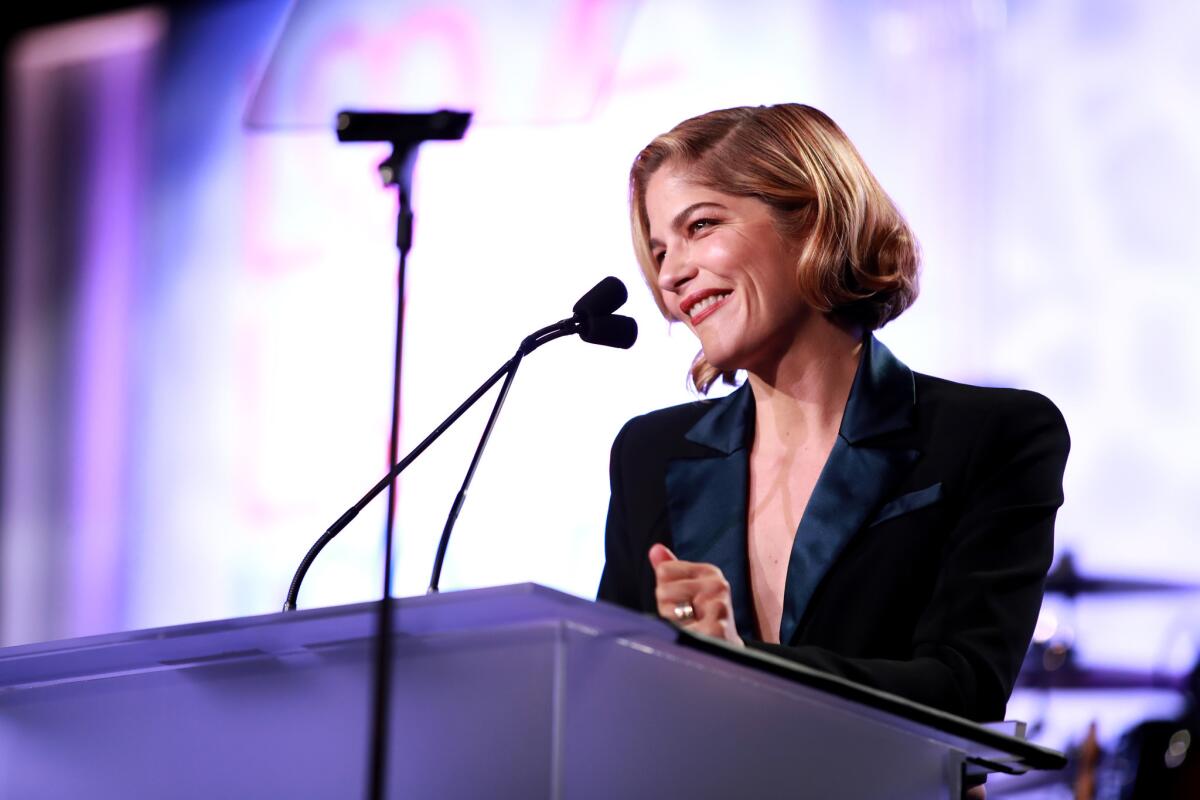 "There are a lot of things I can say about Selma Blair," said Gellar, naming the actress' passion, beauty and talent, before jokingly adding, "but all those things pale in comparison to her one superpower: She is without question the best kisser." Her reference: a kissing scene they shared together in the 1999 movie, "Cruel Intentions."
"I'm really happy," Blair told the audience, during her turn at the podium. "I am really happy that you are all here and that I get this chance to speak for so many people who don't get a chance to speak."
Then turning to her 7½-year old son, Arthur Saint Bleick, she concluded, "My dream is that I get to be a useful mom — as long as this kid wants me."
The quote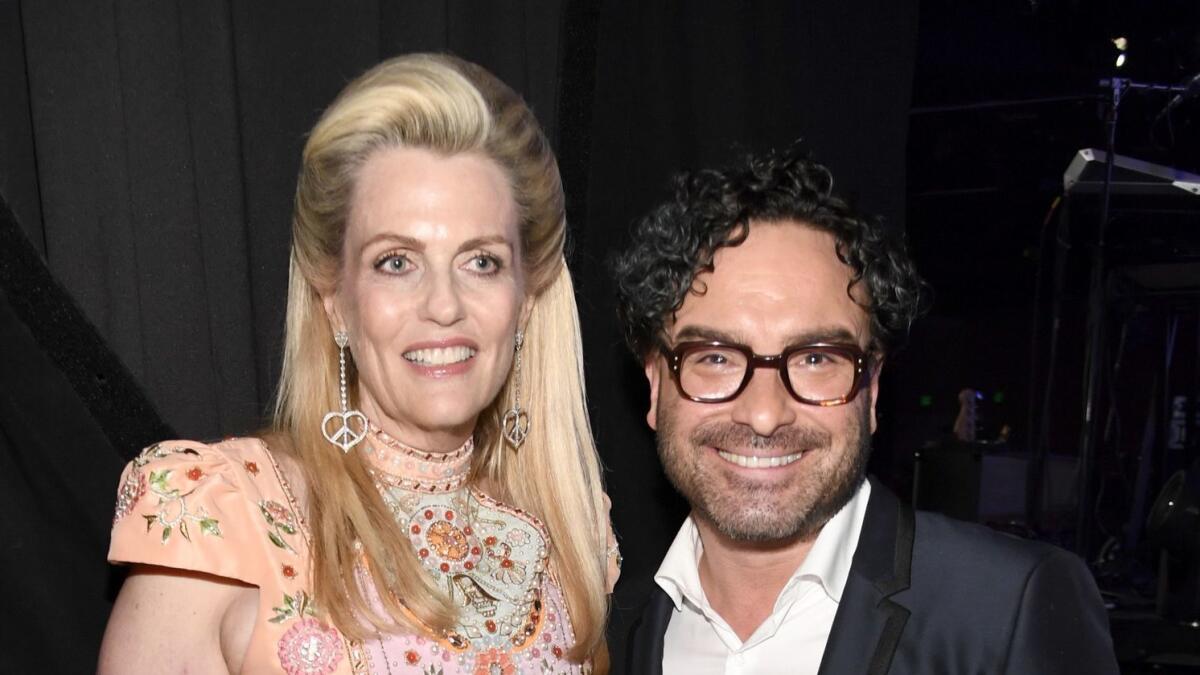 "Over 26 years ago," Galecki said during his introduction to Davis, "her world was rocked when she received the diagnosis for this crippling disease, which would have stopped many in their tracks. … This lady, however, made a decision. She chose not to roll over and give up, but instead to fight and face this challenge head on. … She has but one simple request for the rest of us that we join her in the race to erase MS."
The numbers
Tickets for the 970 guests began at $1,000, with tables for 12 selling for up to $75,000. Combined with auction proceeds and additional donations, this year's gala raised more than $1.8 million to fund research into the cause, treatment and cure for multiple sclerosis.