Rachel Zoe sets up shop at Palisades Village to offer her favorite vintage goods and more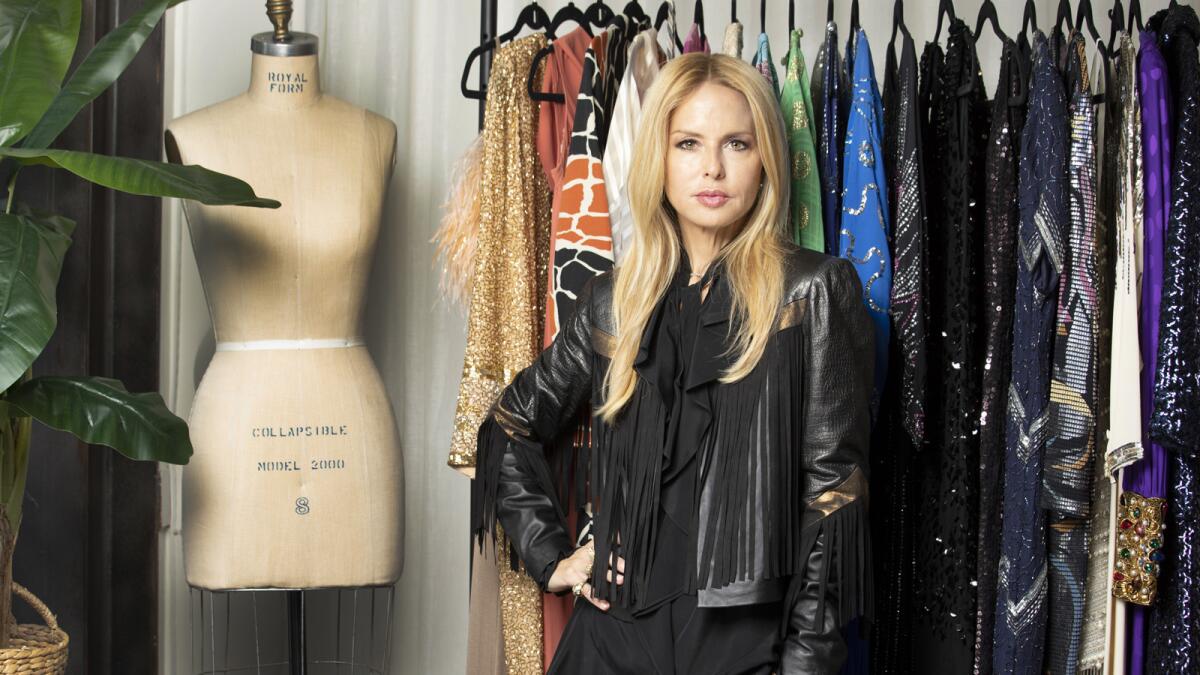 When it came to planning her fashion boutique in the Pacific Palisades, Rachel Zoe set out to find the answer to what women want.
"What I keep hearing from customers and friends and a lot of the incredible women in my life [is that] they want to experience my curation," said the designer and chief executive of Rachel Zoe Inc., perched daintily in an all-black outfit from her fashion line on a plush white sofa in her West Hollywood office. "So, I think beyond my own collection as a designer, I want to curate vintage."
And what a vintage collection Zoe has. For the first time, she's selling part of her cache of several hundred pieces of clothing, some 300 pairs of sunglasses and dramatic costume jewelry such as door-knocker-sized earrings. A selection of about 30 items is being rotated through her new shop, which opened last month at Palisades Village, the intimate and aspirational shopping center created by Caruso, the company behind the Grove and other style spots. Although her store is billed as a residency lasting through next spring, Zoe said the doors could stay open for years. "I like to go into things short-term, and if it's long-term, great," she said.
The women's designs from her brand, including bridal gowns and one-of-a-kind samples that were presented in past runway shows but never manufactured to sell, also stock the airy space framed elegantly by white floors, high ceilings and a mezzanine.
"It's very much like you're walking into my home," Zoe said of the store's layout. Decorated with animal prints, gold accents and the classic color combination of black and white, "it's a little bit glamorous, a little bit '70s, very comfortable and easy."
Certainly, over the 20-plus years she's devoted to collecting vintage fashion, Zoe has often gravitated to the '60s and '70s. In her trove, there's a gold beaded tunic with a neckline that droops in the back. "I can 100% see Bianca Jagger in this," Zoe said, recalling what spurred her to purchase the glitzy no-name-brand dress from a vintage shop in Milan. "It was big on me but I didn't care."
She's also offering a lime-green caftan dotted all over with gold medallions. ("This will look good on everybody," she said.) There's the cocktail dress festooned with little mirrored crystals from Saks Fifth Avenue. ("You can buy a couture dress now that looks like this," she said.) And in the mix is a bright pink chiffon maxi dress that darkens into shades of magenta and navy on the ends of the sleeves and skirt. ("It's easy and floaty and colorful," she added.)
It's no surprise that as a teenage Zoe used to rack up accolades in her first job — at Nine West in Short Hills, N.J. "I love selling," she confessed.
Also brimming with styling tips from her prior years finessing the images of Jennifer Lawrence, Anne Hathaway and other celebrities, Zoe said she plans to train her new store's sales team to serve as stylists. "I don't want women to come in and buy a sequin dress if they have nowhere to go," she said. "If you want sequins, buy a sequined little jacket because you can wear it with a T-shirt and jeans. And you can work it into your wardrobe in many different ways."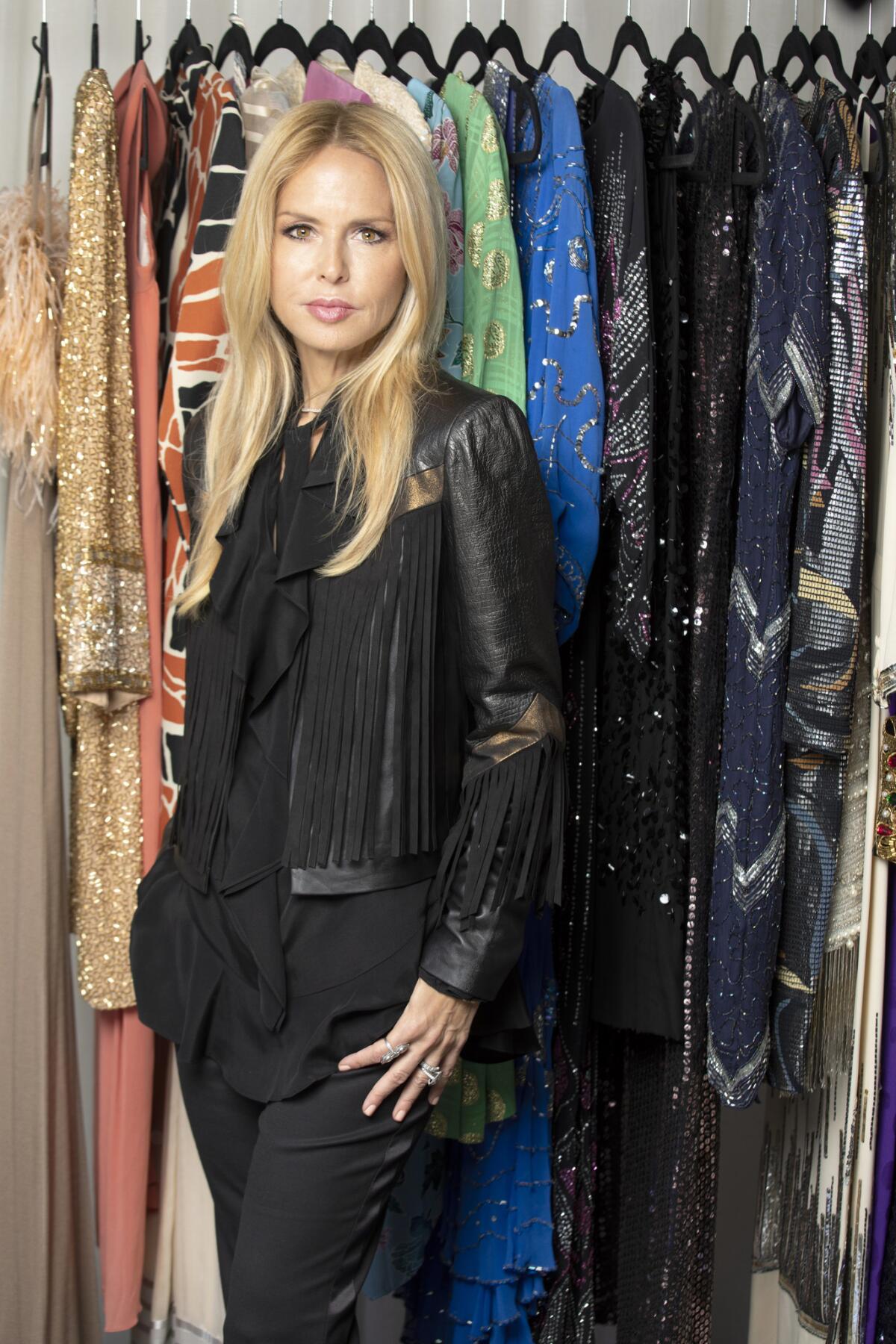 Prices for the vintage items start at around $300, and Zoe's primary line retails for $245 to $995. Still, she said there are some items she can't bear to relinquish, including an ivory floor-length dress with gold and silver sequins dripping from the neckline and middle of the skirt like icicles. Zoe donned the dress on the night she met former President Bill Clinton and singer Stevie Nicks. "I totally geeked out," she said of meeting her idols seven years ago. "Now I can't part with this dress because I feel really good things happened that night."
Sifting through her memories, Zoe added, "That's the beauty of vintage. It has so many lives. It's like a house. When you sell your house that you grew up in, you want to meet the [new] owner. You want that person to love that house and have those memories."
Rachel Zoe at Palisades Village, 15225 Palisades Village Lane, Pacific Palisades, shoprachelzoe.com
For fashion news, follow us at @latimesimage on Twitter.