At the Rape Foundation's annual brunch, the message is clear: 'This is a human issue'
Given the previous day's confirmation of Supreme Court Justice Brett Kavanaugh and the country's current focus on sexual assault and sexual harassment, the Oct. 7 Rape Foundation brunch couldn't have been timelier.
"What a weekend," said David Schwimmer, after stepping up to the mike. "I don't know about you, but I'm really struggling. I just don't understand it." Then lightening the mood, he quipped, "Did anyone else see 'Venom'?"
The event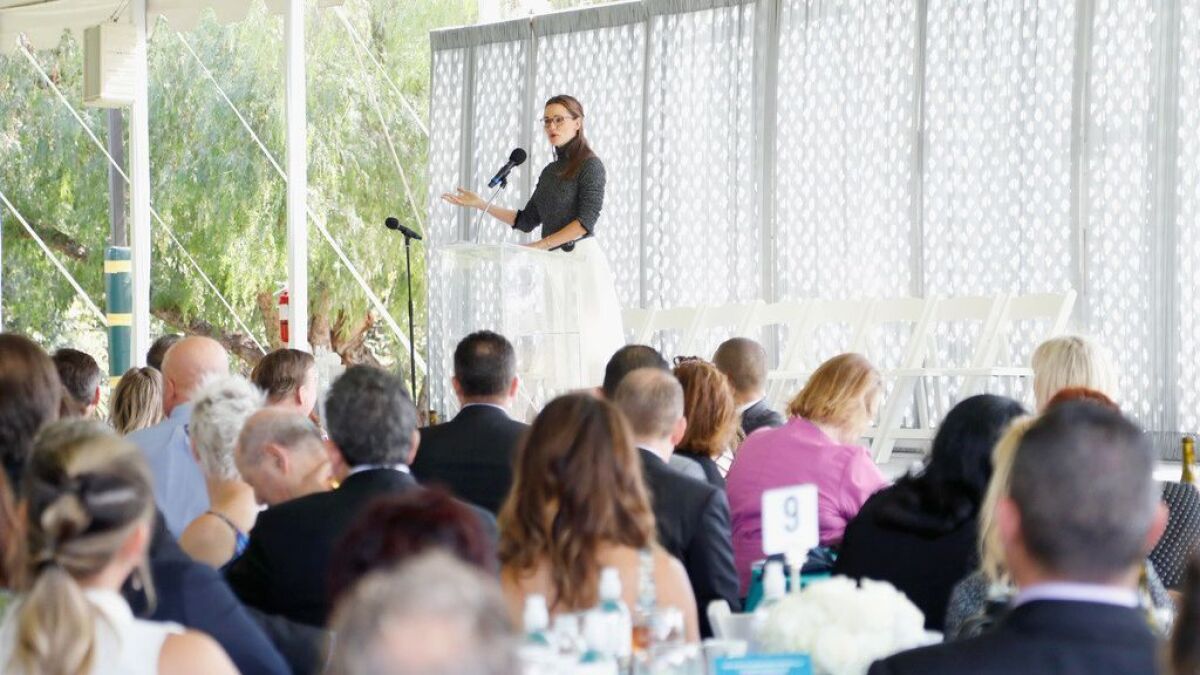 Jennifer Garner was the host of the afternoon affair, along with Schwimmer and Eric McCormack. The brunch was held on a grassy soccer field at a private Beverly Hills estate. It raised more than $1 million for the Rape Treatment Center and Stuart House at Santa Monica-UCLA Medical Center, which serves rape victims and sexually abused children.
The remarks
"How lucky am I to have this role today," said Garner, after stepping onto the stage. "It is so evident that we need to change the attitudes and conditions of the culture that renders so many victims silent and alone with their trauma." She went on to call the Rape Treatment Center and Stuart House "beacons of hope in a time that calls us to seek out and move as one toward light — where victims are heard and believed, where their stories are proven to be true."
Gail Abarbanel, the organization's founder, spoke next, saying: "This moment in history is an extraordinary time for our work and for every one of us. Never before has the magnitude of the problem, the problems of sexual abuse in all of its forms, in every sector of society, been more visible and undeniable. … This is not a political issue. This is not a partisan issue. This is a human issue."
She then introduced three victims of sexual assault who told their stories. One woman believed she may have saved her life by adopting a strategy from a scene on "Grey's Anatomy," where Sarah Drew's character talked down a shooter. The woman said she took what she recalled from the Shondaland show to talk to her attacker about her life, thereby humanizing herself.
Drew then joined the woman onstage. "You're a total rock star," Drew told her.
The crowd
The crowd included Felicity Huffman ("American Crime Story"), William H. Macy ("Shameless"), KaDee Strickland ("Private Practice"), Beth Behrs ("2 Broke Girls"), T.R. Knight and Justin Chambers ("Grey's Anatomy"), Grace Gummer ("The Newsroom"), Cookie Johnson, former Miss USA Olivia Jordan, Rep. Adam Schiff (D-Burbank), Los Angeles County Dist. Atty. Jackie Lacey and L.A. Councilman Mitchell Englander. They joined other entertainment figures, public officials and business and community leaders who also were in attendance.
The conversations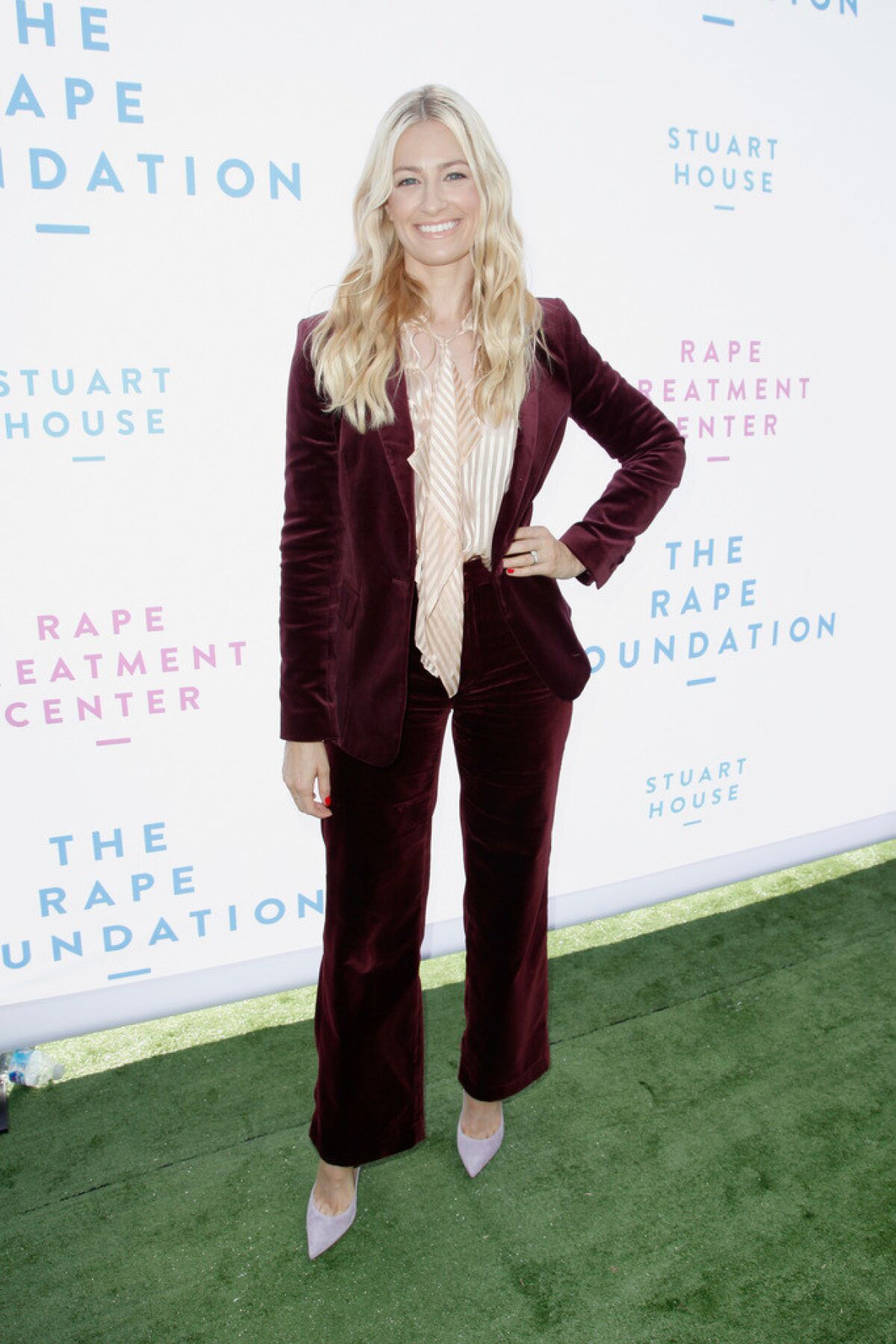 "The #MeToo movement has been incredible," Behrs said. "It's so amazing that so many women are coming forward and using their voices, but I think we now have to address #NowWhat? … Midterm elections are coming, and we've all got to vote. We have to continue supporting these women, believing them."
Attorney Gloria Allred called the recent hearings and confirmation process "disrespectful to every woman who has ever been sexually assaulted — or her daughter," she said. "They can break our hearts, but they can't break our spirits. … We need to win real change, and every woman can make a difference. She doesn't have to be a lawyer. She doesn't have to be rich. She doesn't have to be famous. … She needs to get out there in November and vote."
The numbers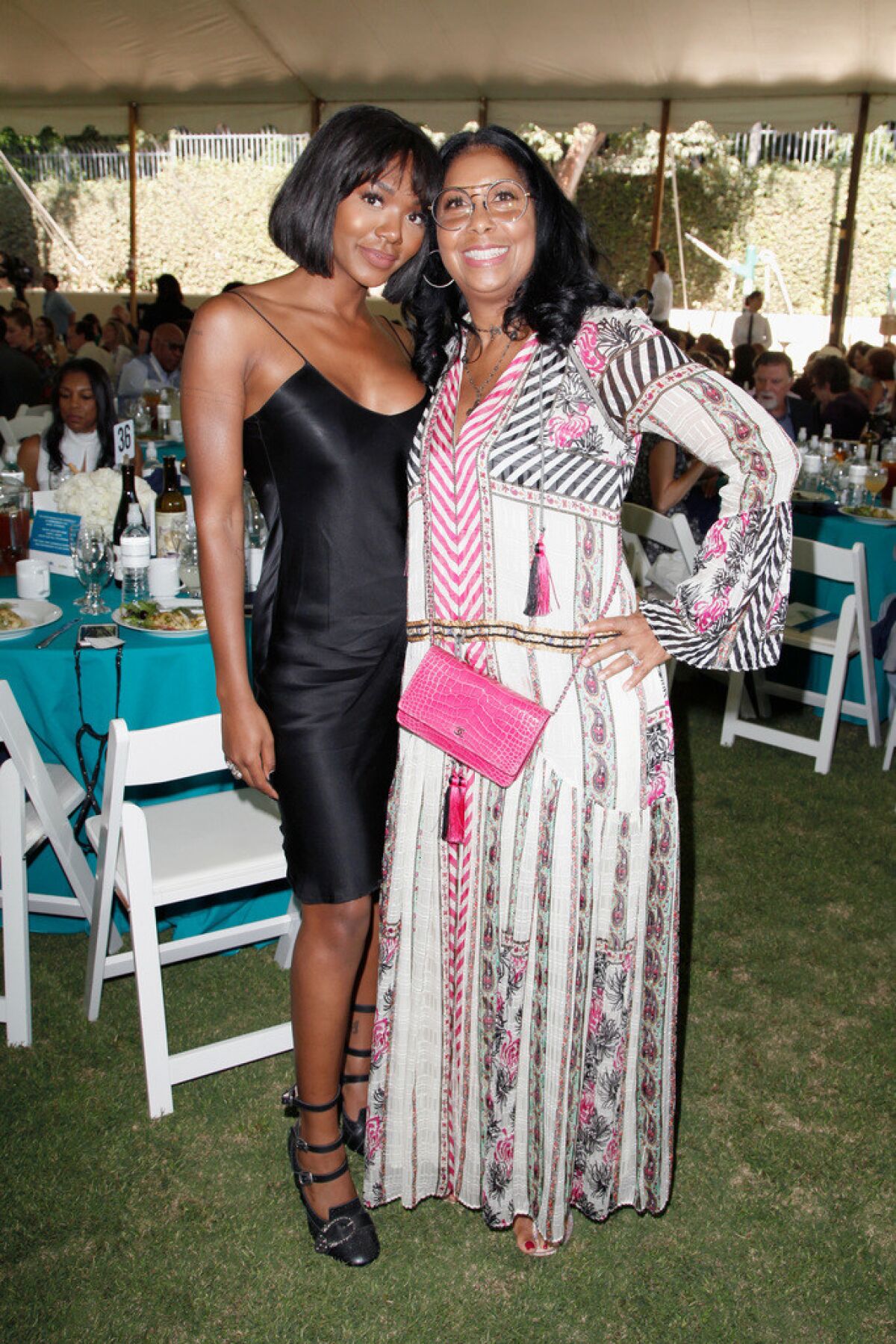 Tickets for the 850 guests sold for $350, with in proceeds earmarked for the organization's free comprehensive treatment programs for sexual assault victims as well as prevention programs for students.
---