Q&A: 'A Simple Favor' costume designer talks about mining mommy bloggers — and the film's director — for inspiration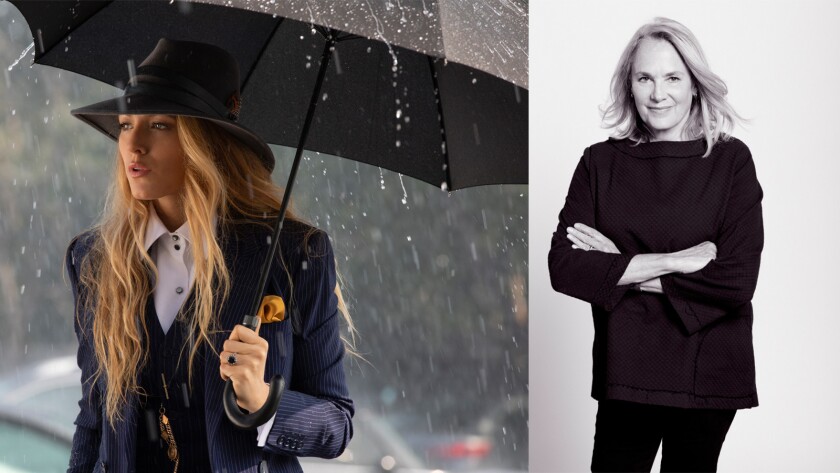 Costume designer Renée Ehrlich Kalfus has more than two dozen feature film credits to her name including "The Cider House Rules," "Chocolat" and "Hidden Figures," the last of which earned her a Costume Designers Guild Award for period film in 2017.
However, she considers "A Simple Favor," the upcoming suburban noir film starring Blake Lively and Anna Kendrick (in theaters Sept. 14), to be among the most fun films she's worked on. One of the biggest reasons? The film's style-loving, suit-wearing director Paul Feig, whose credits include "Bridesmaids," "Spy," "The Heat" and the 2016 "Ghostbusters" reboot.
Here are excerpts from a recent conversation about the film's costumes and their inspiration.
I've heard that director Paul Feig comes to the set every day in a suit and tie. Is that true?
Every single day! The whole time we were filming he only let his guard down — ever so slightly — once. We were filming at [a] lake location in the woods, and he's there in these beautiful brogue boots, jeans, a perfectly turned-out sports jacket and vest and tie. He's always dressed!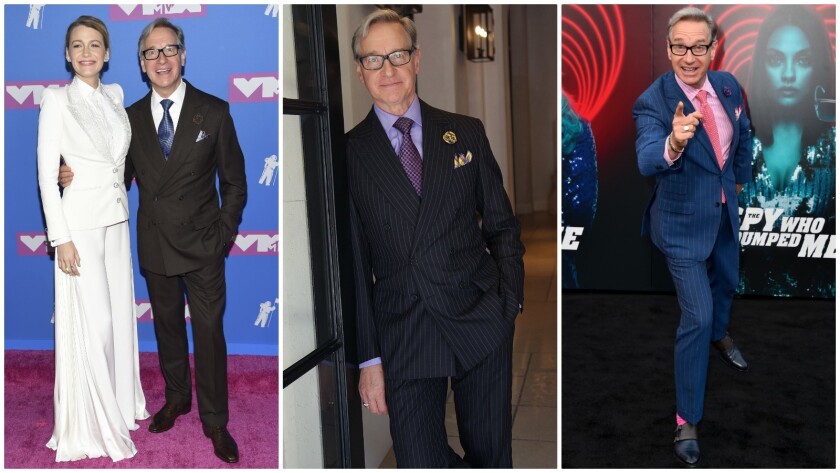 You'd never worked with him before, right? What was it like to work with someone who clearly knows his way around a wardrobe trailer?
Yes, this was our first time working together, but at some point, we kind of looked at each other like, 'How did it take this long?' He's this sartorial dream … and I love anybody with great taste.
How did the director's behind-the-scenes style end up influencing Blake Lively's on-screen look?
Blake's character Emily Nelson is this PR maven, a really, really stylish and powerful New York woman. At first, part of me didn't want to cover up this beautiful girl with these beautiful legs but I started brainstorming with Blake and she said that [her character] should dress like Paul. I think it was, "Exactly like Paul — full-on men's suiting!" After she said that, we both got really giddy because, of course, it was the perfect idea.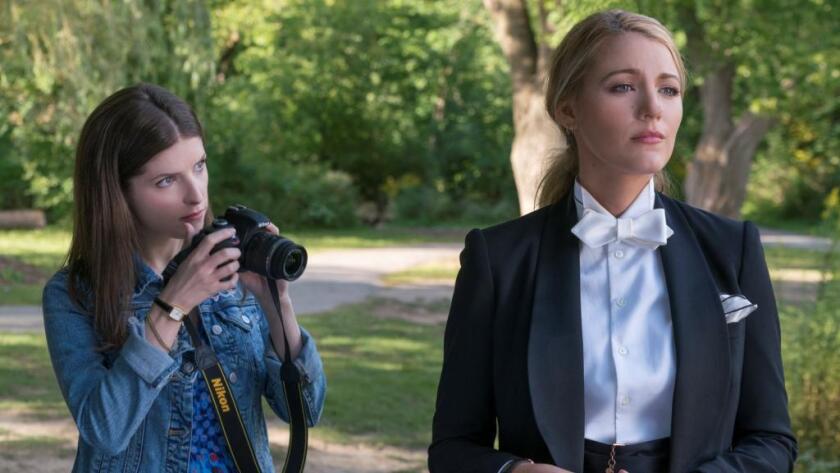 What made it such a perfect idea?
That [Emily's] this incredibly devious woman [living] in the [Connecticut] suburbs. She's completely out of place and doesn't give a hoot. She could[n't] care less about fitting in, and [the suits] just seemed like an extremely powerful and very iconic way to go about [showing] that.
That was one of the reasons it just clicked. Emily Nelson is just like Paul [Feig is] or Tom Wolfe [was]. They're saying, "This is who I am and I'm never going to try and be like those other people." I think there's always a reason, a deeper mind set, why somebody's [dressing] like that. You're either branding yourself, protecting yourself or disguising yourself. And there's some armor to that too.
How well-suited director Paul Feig takes his style cues from classic Hollywood »
Were there any other inspirational touch points for Emily's look?
I wish I could show you my mood board. We actually had all these women in suits from the '30s and '40s — Katharine Hepburn, Lauren Bacall; Lauren Bacall is almost like [the epitome of] the branded icon. We looked at Madonna and we looked at men's suiting in lots and lots of movies.
Where did you find the menswear-inspired suits Blake's character wears?
The women's suits were from around 2010 to 2011, and they were loaned to us from the Ralph Lauren archives. That was [only] possible because of Paul's — and Blake's — relationship with them. We had some pieces custom made like the pull-away dickie and French cuffs Blake removes in one scene. Those were by Anto [of Beverly Hills].
Wardrobe-wise, the visual counterpoint to fashion publicist Emily Nelson is mommy blogger Stephanie played by Anna Kendrick. What was the inspirational starting point for her look?
Stephanie was also sort of out of place in this suburban world and also trying to brand herself as a mommy blogger. I looked at a lot of these vloggers on Instagram and found an adorable one that was such a perfect contrast. It was a "This is how you DIY kitty cats on your collar" sort of thing. That's why she's wearing things like the Alice + Olivia sweater with all these little pompoms on it with a lace floral skirt with cutouts.
We also had her in some bright colors. At one point, it's a coral pink sweater I think we found at a consignment shop, and in one of the early scenes, she's wearing a canary yellow J. Crew raincoat. She had a presence — she certainly wasn't missable — but Blake had this whole other kind of style altogether.
Fun-wise, how did working on "A Simple Favor" compare to some of the other films you've worked on?
I rank it really high because the rest of my favorites — "Hidden Figures" was amazing, "Chocolat" was amazing and so was "Cider House Rules" — were all period [films], which is always a dream for a [costume] designer. But doing a modern-day movie with a director like Paul was just as much costume porn as doing a gorgeous period movie.
'Don't just dress to not get arrested' and other words of wardrobe wisdom from director Paul Feig »
One last question: If you were the costume designer on a movie about Paul Feig, where would you start?
I'd go to straight to his tailor — to Anderson & Sheppard — first. But I'd probably want to do the more outrageous stuff — the purple windowpane checks on gray plaid. I'd definitely go with color.
For more musings on all things fashion and style, follow me at @ARTschorn
---