Dolls Kill boutique opens on Fairfax Avenue offering 'a nightclub that sells clothes'
A week after opening his Los Angeles boutique in mid-August, Dolls Kill founder Bobby Farahi noticed a line two blocks long outside the store.
"Our Burning Man collection had just dropped," said Farahi. The Burning Man offerings included neon-green fur jackets, psychedelic print booty shorts and punk-inspired platform boots.
The San Francisco-based brand, founded in 2012, is known for its edgy, subversive style with average prices for goods ranging from $30 to $35. Its new 6,000-square-foot Fairfax Avenue space, a sister store to the original in Northern California, was once occupied by a mattress retailer. Now, it's outfitted with an Italian sound system and nightclub-style lighting and designed to appeal to the proclivities of the people who shop there and those who identify with the goth, glam, punk, rave and music festival scenes.
"It was important that our store provide a club-like experience," Farahi said. "We're like a nightclub that sells clothes."
Offerings are based on six "doll" personalities, among them free-spirited Willow, goth girl Mercy and rave queen Kandi. The store carries its own collections, designed by Dolls Kill co-founder, Shaudi Lynn, Farahi's wife, as well as other designs.
"Counter-culture is very important to us," Farahi said. "We've been able to care for these customers in a way that nobody has before."
Dolls Kill, 415 N. Fairfax Ave., Los Angeles, dollskill.com
What Goes Around Comes Around X Christie's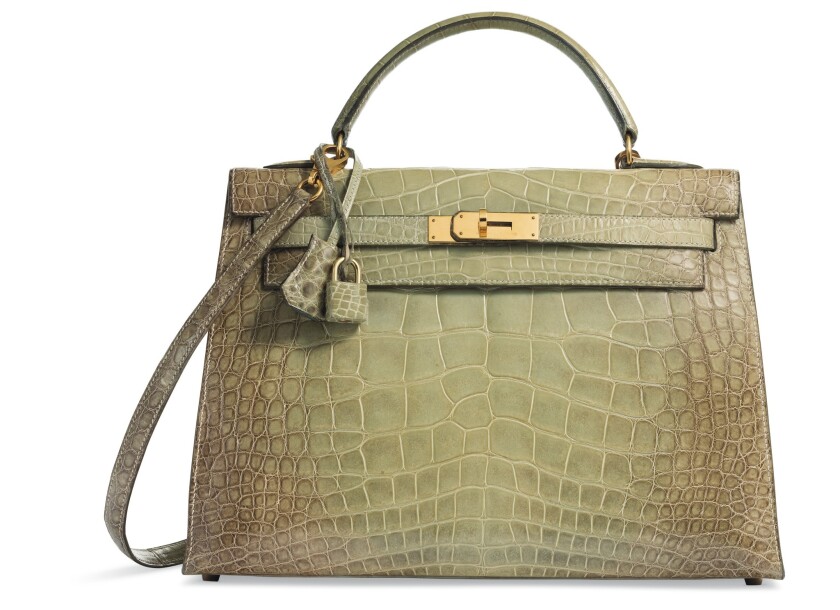 Angelenos can dial into the upcoming Christie's auction in New York of rare vintage finds from vintage retailer What Goes Around Comes Around.
Last month, the retailer had a five-day preview of the 200-plus piece collection at its Beverly Hills store with guests including Kim Kardashian West and Ellen Pompeo in attendance. The upcoming auction celebrates the 25th anniversary of What Goes Around Comes Around, which has outposts in New York and Miami.
Seth Weisser, who founded the luxury resale business, said he and co-founder Gerard Maione picked apart their inventory to find "the best of the best of brands that are so coveted." These include a hand-painted Hermès travel bag from the 1930s, an alligator Hermès Kelly bag in an unusual celadon shade as well as hard-to-find pieces such as a Chanel surfboard designed in collaboration with surf design specialist Philippe Barland, Christian Dior skis and boxing gloves designed for Louis Vuitton by Karl Lagerfeld.
Also, there are pairs of monogrammed Louis Vuitton bags up for auction. A black crocodile-skin Hermès Birkin bag with fuchsia trim is expected to fetch at least $40,000.
"Our clients are always looking for rare, incredibly special pieces, and this auction is chock full of them," Weisser said. "Many people are starting to recognize the collectibility of fashion, and one of our goals is to expand on that theory."
The auction is scheduled for 8 a.m. PST Sept. 18, and bids will be accepted online or on the phone.
What Goes Around Comes Around X Christie's auction, christies.com, whatgoesaroundnyc.com
Wolf & Shepherd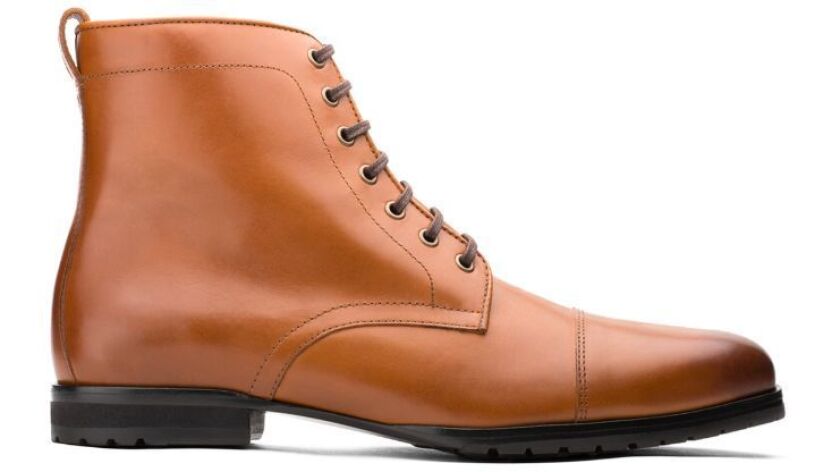 Among the latest brands to bow in Westfield Century City is Wolf & Shepherd, a line of men's dress shoes engineered to have all the comfort of a sneaker.
Justin Schneider, who founded the El Segundo-based brand in 2015, said it was important to have a space for men to come in and try on the shoes. The compact boutique — it's less than 300 square feet — opened in August.
Schneider, a former college athlete who went on to design shoes for Adidas, said he was compelled to create the brand after being unable to find smart-looking shoes for work or parties that didn't pinch and chafe. Prices start at $195 for suede driving shoes and go to $425 for calfskin boots.
"We use a proprietary foam technology on classic shoes," he said, adding that the shoes are made in Europe and then finished in the U.S. Available styles include lace-ups, slip-ons and boots. A woman's offering is planned for next year.
Wolf & Shepherd, Westfield Century City, 10250 Santa Monica Blvd., Los Angeles, wolfandshepherd.com
Neil J. Rodgers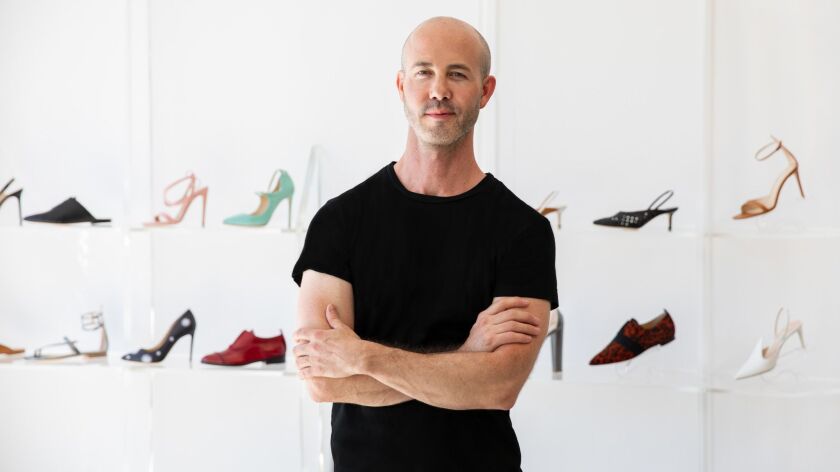 New on the shoe front is British designer Neil J. Rodgers, whose eponymous label opened a 1,200-square-foot West Hollywood space in July that's part boutique and part design studio. The space is a showcase for stylish and feminine footwear that has caught the eye of Lady Gaga, Heidi Klum and others.
Rodgers, a Manchester, England-born former stylist, said he launched his brand in late 2016 as an eveningwear-predicated offering. Having styled celebrities for red carpet events, creating eveningwear shoes seemed like the natural first step, he said.
"But then we realized that most women don't go to red-carpet events and rarely have need for evening shoes," he said. "So the following seasons have been more about lower heels and flats."
Whether for day or evening, the Italian-made shoes have a signature sophistication. Flats, such as the Montana slide, are made from handwoven kidskin in an aesthetic informed by the traditional Moroccan babouche slipper.
For fall, Rodgers is launching a series of boots, which he said have a slight Western influence. Some feature kitten heels and come in colors such as tobacco and gunmetal.
Since opening his new boutique, Rodgers said eveningwear styles account for about half of the label's sales, including the top-selling Stella evening shoe, a 4.1-inch strappy sandal. Prices for shoes overall start around $350.
"People come in and buy four or five pairs of shoes at a time," Rodgers said. "That doesn't happen online, and it's not something I could have anticipated."
Neil J. Rodgers, 608 Westmount Drive, West Hollywood, neiljrodgers.com
For fashion news, follow us at @latimesimage on Twitter.
---