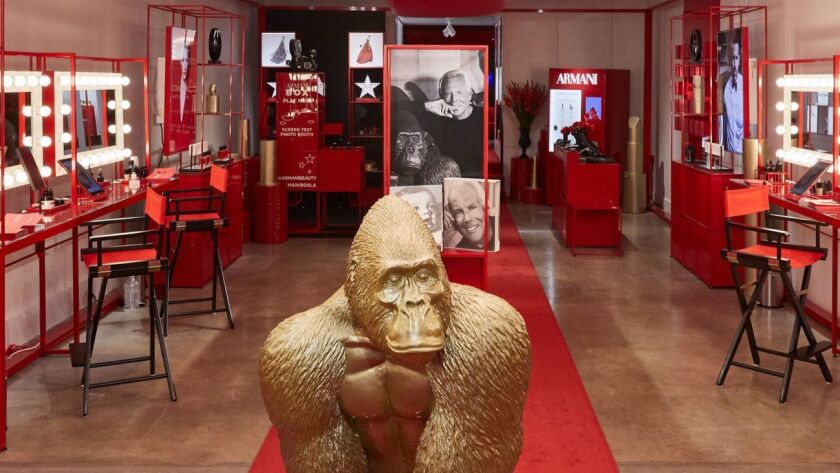 Armani Beauty opened its first dedicated pop-up in West Hollywood earlier this month, celebrating its unveiling with a roster of celebrities, including Dakota Fanning and Katherine Schwarzenegger, and a handful of product exclusives.
The all-red 2,000-square-foot Armani Box is so far the only place in the U.S. to have the brand's new Power Fabric High Coverage Stretchable Concealer and the Foundation Balm, which will roll out nationally in March. Also, there's a vending machine on hand that delivers take-home samples as well as other technology such as mirrors that show the shopper what a particular lip color will look like on the person.
Tim Quinn, Giorgio Armani Beauty celebrity makeup artist, said the Melrose Place location was "an iconic spot for someone to discover" and that although the offering was "soup to nuts, skin care through fragrance," the pop-up has a focused and curated feel.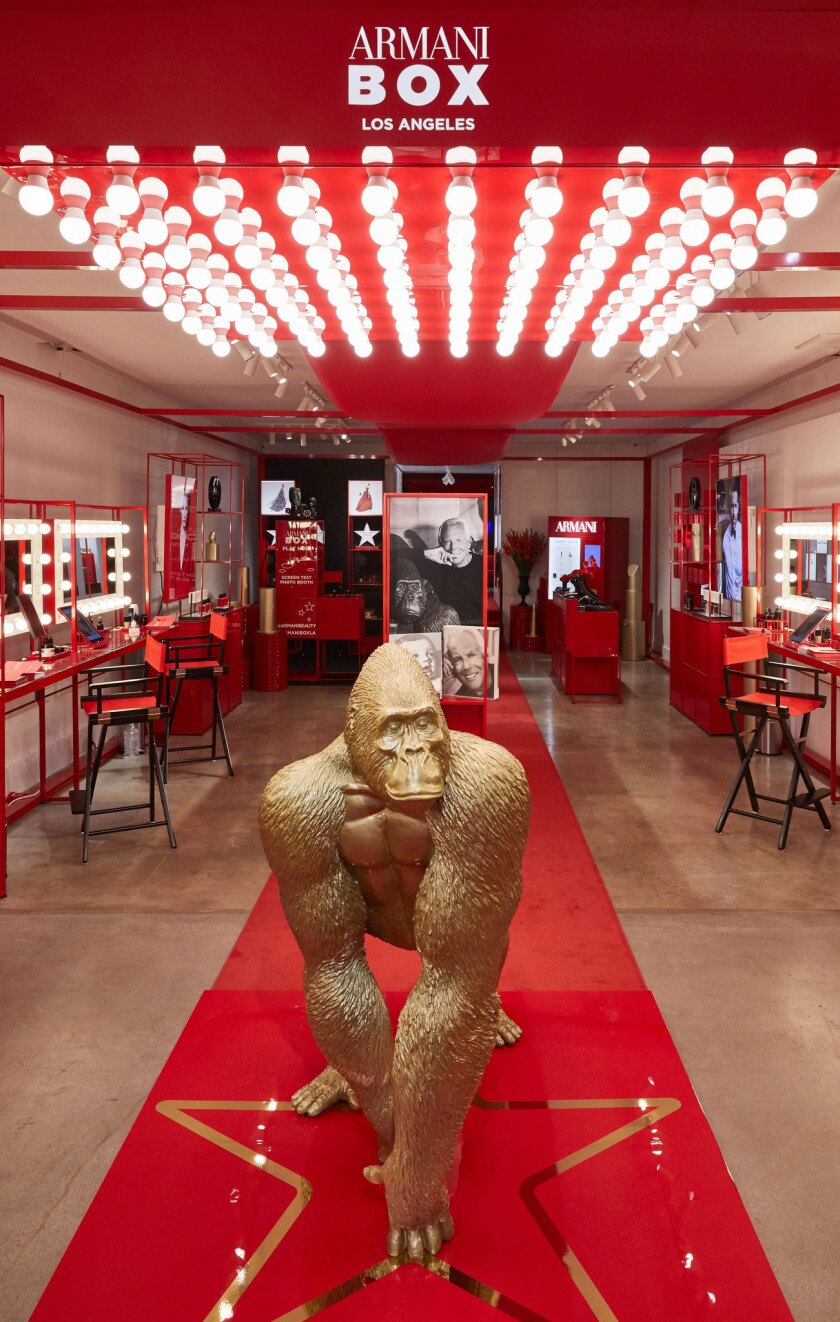 "The brand is known for foundation," said Quinn, adding that he often recommends his clients have three different foundations — one each for weekends, evenings and workdays.
"Most of our clients like to have a wardrobe of lip colors," Quinn said. "Although, everybody needs a good red and a nude — and you can pretty much get away with anything."
In addition to an array of products at the pop-up, which is open through March 24, are exclusives such as $38 lipsticks and $64 foundations.
Armani Beauty pop-up, 8473 Melrose Place, West Hollywood, www.giorgioarmanibeauty-usa.com
COS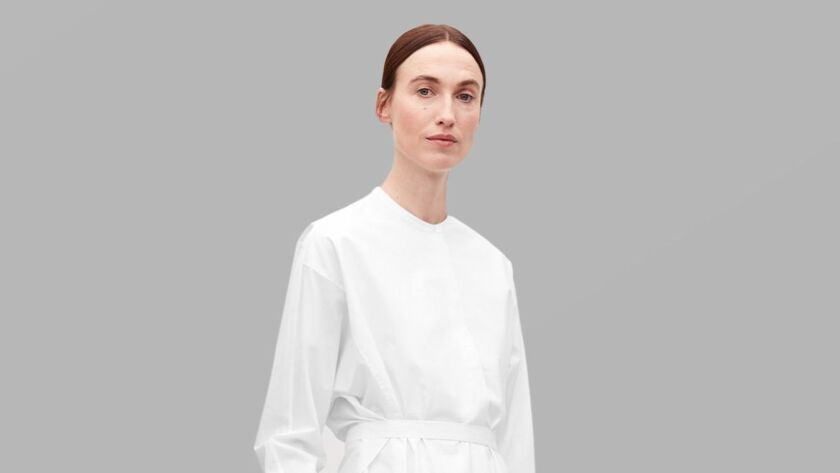 A closet staple will get a refresh when fashion brand COS launches its White Shirt Project.
On Monday, the London-based brand will roll out the eight-piece offering for men and women in a range of styles. The label's creative director, Karin Gustafsson, said in a media release that the white shirt is "intrinsic to the COS DNA, and we remain fascinated by the endless opportunities to reinvent this wardrobe staple."
The fashion label's designers deconstructed a classic white shirt, changing the proportions and volume to give the piece a modern spin. (The capsule collection is priced from $89 to $115.) For men, there is a stepped-hem Grandad shirt; another style in cotton seersucker; and one with concealed buttons. The Grandad style, known for its collarless and casual silhouette, also shows up in the women's offering, which includes an elongated version with a large patch pocket on the chest.
COS White Shirt Project, available at stores in Beverly Hills, downtown Los Angeles, Westfield Century City and other locations, cosstores.com
Starring by Ted Gibson
The styling areas at the new Starring by Ted Gibson hair salon in Los Angeles were inspired by the pods you'd find in first-class airline cabins and they are meant to offer some privacy to guests.
Opened this week, Starring is also billed as L.A.'s first "smart salon." It's equipped with Amazon's Alexa technology, and lighting inside the pods can be modified so clients can get a look at their hair color in different lighting.
"We can ask Alexa to show us several preset colors from sunrise to moonlight so clients no longer have to walk into the parking lot to see what their hair will look like in natural light," said colorist Jason Backe, co-founder of Starring and Gibson's husband.
The 1,100-square-foot appointment-only salon — it's the couple's first venture in Los Angeles — features five stations that are nine-feet long and 13-feet high. Gibson described the spaces as being "cloud-like."
"You feel like you're sitting inside a beauty light box," he said. "The aesthetic of the place itself is futuristic, light and airy."
Clients can also stream shows on Hulu, Netflix or Amazon and shop on provided tablets at the salon by scanning QR codes on products in the retail section, including those from Starring's own line.
The duo, who between them have tended to the tresses of Anne Hathaway, Jessica Chastain and Angelina Jolie, will have a team of four other stylists on hand to offer the full range of hair services. At the top tier, Gibson's typical rate for a haircut is $2,000, and Backe charges $450 per 30 minutes of hair color services. The other stylists will charge rates commensurate with high-end salons.
Starring by Ted Gibson, 211 S. La Brea Ave., Los Angeles, starring.tedgibson.com
CoSo Beauty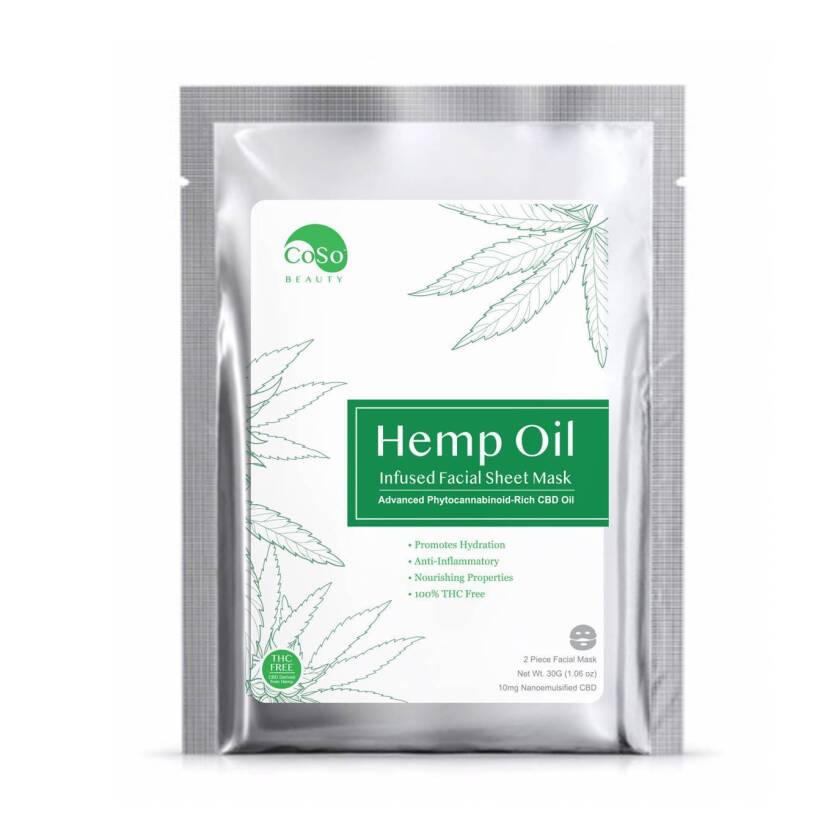 Los Angeles served as the location for the national launch of a beauty sheet mask infused with CBD oil from Denver-based CoSo Beauty. The mask was unveiled at a January lunch at Ocean Prime in Beverly Hills by brand co-founders Jae Lee and his wife, Katy Lee.
The couple wanted to use Korean beauty technology and combine it with hemp-derived CBD oil. Jae Lee, who grew up in Colorado, had been successfully using CBD for joint pain and sleep.
Each two-piece mask contains 10 milligrams of CBD alongside ingredients such as extracts of rosemary, black licorice and chamomile, which are said to work together to hydrate and soothe a person's face. The Lees suggested using a mask every day for three to five days for best results. The product is $45 for a pack of five masks; and single sheet masks are available for $12.
CoSo Beauty Hemp Oil Infused Facial Sheet Mask, cosobeauty.com
For fashion news, follow us at @latimesimage on Twitter.
---