Here's how brand-endorsed NBA players get perfectly fitting footwear
If you've been hyper-focusing on the close-to-floor show this NBA season, the cacophony of color resulting from the association's rule change might have brought something curious to your attention. Many of the marquee players are swapping out their kicks with surprising frequency. (On the off chance you haven't noticed this, take a spin through sneaker site Nicekicks.com's Every Sneaker LeBron James Has Worn This Season page, which reveals that King James hasn't worn a single pair for two games in a row all season long.)
How is it, you might wonder, that mere mortals are forced to soldier through a footwear break-in period's potential pinches, rubs and blisters, while the sneaker gods of the NBA appear to run, jump and rack up triple doubles freshly shod night after night without similar suffering in their new sneakers? Is that thanks to aggressive laundering techniques? Or having super-dedicated shoe butlers? Nope; the answer comes down to technology. For these elite athletes, there's no need to break in new shoe.
Like a bespoke suit or a pair of luxury handcrafted shoes, these sneakers for athletes are the result of an exhaustive data collection. Only instead of a tailor's measuring tape, the approach at Nike, which market research firm NPD Group pegs at having about 80% of the U.S. basketball shoe market, uses high-tech tools such as 3-D motion-capture cameras, foot-pressure plates, body-mapping software and electrocardiograph machines to aid in the creation of custom shoes for athletes.
"For our signature athletes, the starting point is a trip to the Nike Sports Research Lab," said Josh Benedek, North American media relations director for the Beaverton, Ore., company, "where we scan their feet and map how they move on court to find where they put pressure and things of that nature."
He said the type of custom data gathering that happens for athletes isn't available at the brand's consumer level. However, general shoppers can personalize their new kicks by adding patches, selecting Swoosh colors and picking lace color.
(Nike isn't unique in the data-collection department. Under Armour has its own innovations lab in Portland, Ore.; and Adidas has two such facilities — one in Portland and the other in Herzogenaurach, Germany.)
When it comes to sneaker designs for athletes, the process is hyper-personalized.
FULL COVERAGE: From Nike to Gucci, a brief history of basketball-inspired sneakers »
"Because of the way Kevin Durant plays, he needs a foam that is responsive and provides cushioning when he steps and puts pressure," Benedek said. "Someone like Kyrie Irving, who is always attacking or making sharp cuts, uses an Air Zoom Turbo unit that curves to wrap the bottom and sides of the foot. And someone like LeBron needs a strong knit construction that can contain and support his 6'8'' and 250-pound frame."
Because the resulting shoes are tailor-made specifically for each athlete, that means there's no uncomfortable getting-to-know-you period when foot first meets shoe. That's for the rarefied few who earn their living hustling down the hardwood, anyway.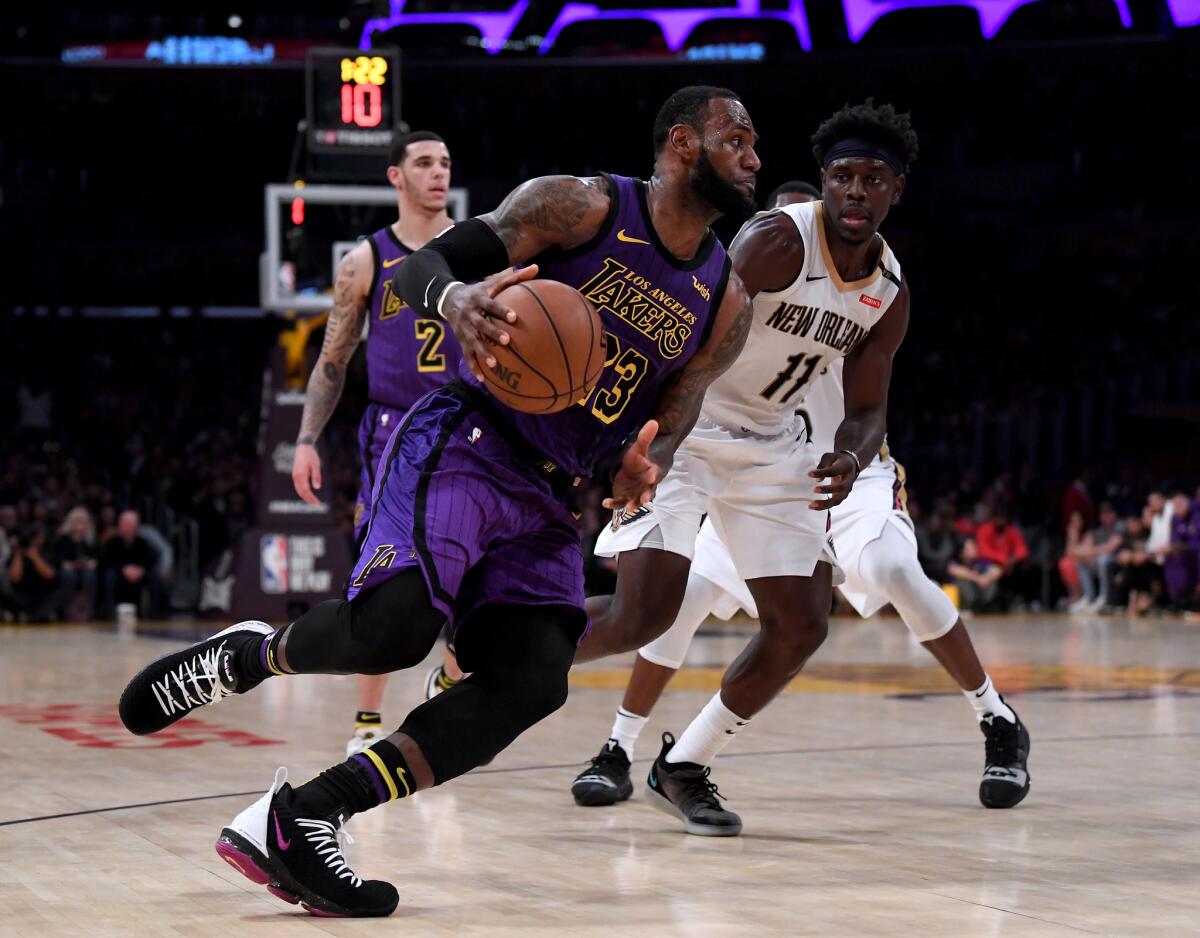 For more musings on all things fashion and style, follow me at @ARTschorn