Actress Sofia Carson receives honors during the Los Angeles Ballet Gala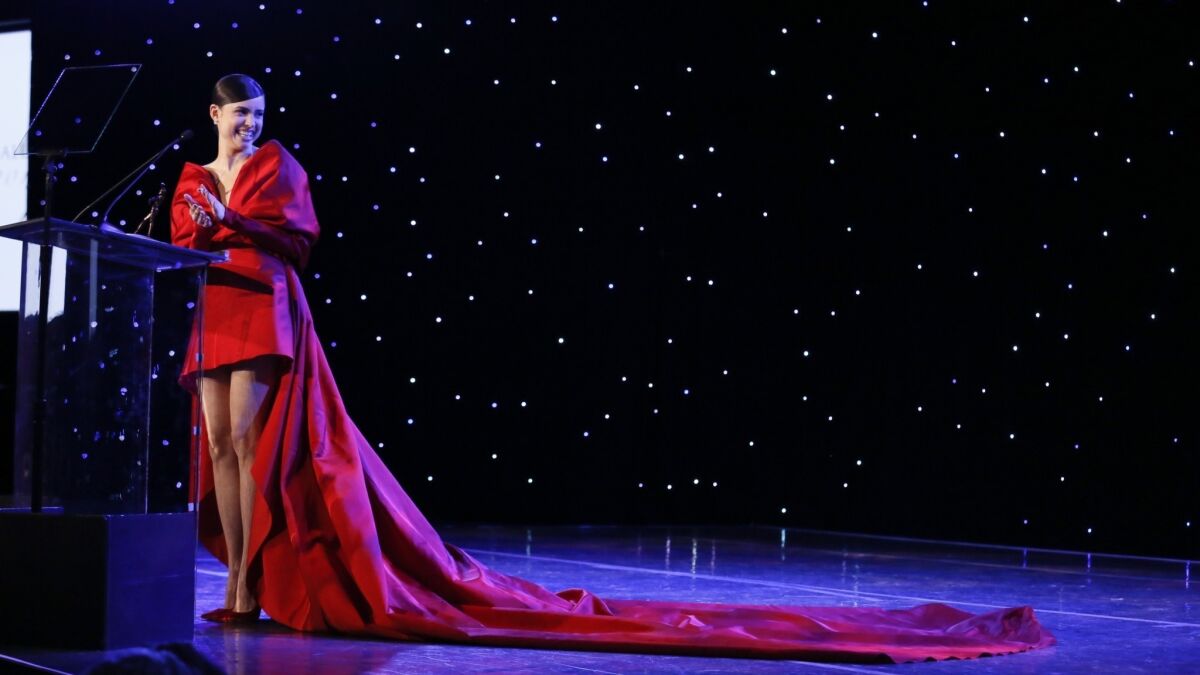 From onstage at Thursday's Los Angeles Ballet Gala, honoree Sofia Carson held back tears as she spoke about how her mom took her hand at age 3 and walked her to her first ballet class.
"I don't remember a moment in my life when I wasn't madly in love with dance," said the Disney "Descendants" actress. "So when I was 3 years old and stepped into my very first ballet slippers, in that moment my life changed forever. And as I grew up, my love for dance became deeper and stage became my safe place. It became my happiness, my haven.
"So I promised myself that if ever I was lucky enough to do what I love every day of my life, I would do everything that I could to give that chance to dance to other little girls who didn't have that beginning."
The event
The Los Angeles Ballet honored Carson, a participant in the company's "A Chance to Dance" free dance classes for children, along with Johnese Spisso, president of UCLA Health and chief executive officer of the UCLA Hospital System, at the evening of cocktails, dining and a dance performance at the Beverly Hilton Hotel in Beverly Hills.
The crowd
Los Angeles Ballet artistic directors Thordal Christensen and Colleen Neary shared the stage with host Adam Shankman ("So You Think You Can Dance"); Mark L. Walberg ("Antiques Roadshow"); actress Camilla Belle ("The Ballad of Jack and Rose"); producer-choreographer Nigel Lythgoe ("So You Think You Can Dance"); director-choreographer Kenny Ortega ("Descendants"); and others.
Leslie Kavanaugh and Kirsten Sarkisian served as gala chairs alongside committee members, who included Ghada Irani, Catherine Kanner, Debbie Lustig, Jennifer Bellah Maguire, Lori Milken and executive director Julie Whittaker.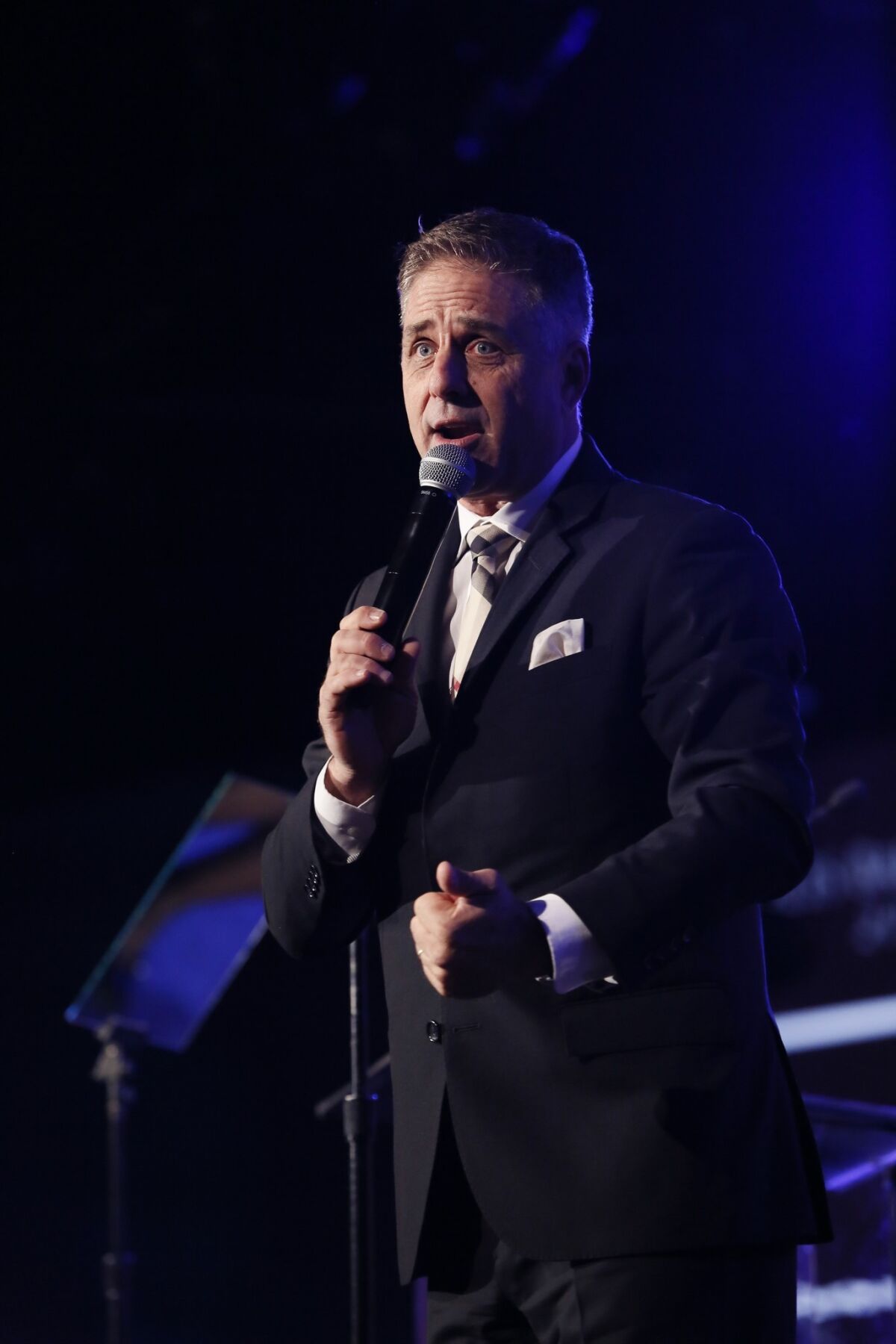 The program
Following a stirring performance of George Balanchine's "Serenade" by the Los Angeles Ballet dancers, Shankman greeted the crowd and spoke of the importance of having a local dance company. And to those who may think of ballet as "old school," he described the classic ballet "Giselle" in contemporary Time's Up terms.
"Most people see 'Giselle' as the story of a vulnerable woman who dies of a broken heart, when some D-bag named Albrecht does her dirty," he said. "But what about Giselle's posse, who gather around her and decide to wipe that misogynist … Albrecht off the rapidly dying planet?"
His conclusion? "The dancers in 'Giselle' are the original #MeToo movement," he said.
In his turn onstage, Walberg said, "These dancers — and what you saw them do up here — they have trained as many hours as professional athletes. They train as hard and as long with as much injury and as much work and as much preparation and as much sacrifice as high-paid athletes. … So we're going to help keep these dancers dancing."
The quote
In a private conversation during the cocktail hour, Dita Von Teese joked about herself as "a failed ballerina," and yet credited ballet for her burlesque career.
"I started dancing at age 5 and I had an obsession with dance as a teenager, but I was never very good," she said. "Then I parlayed that into a striptease career and now I do a lot of my acts on pointe."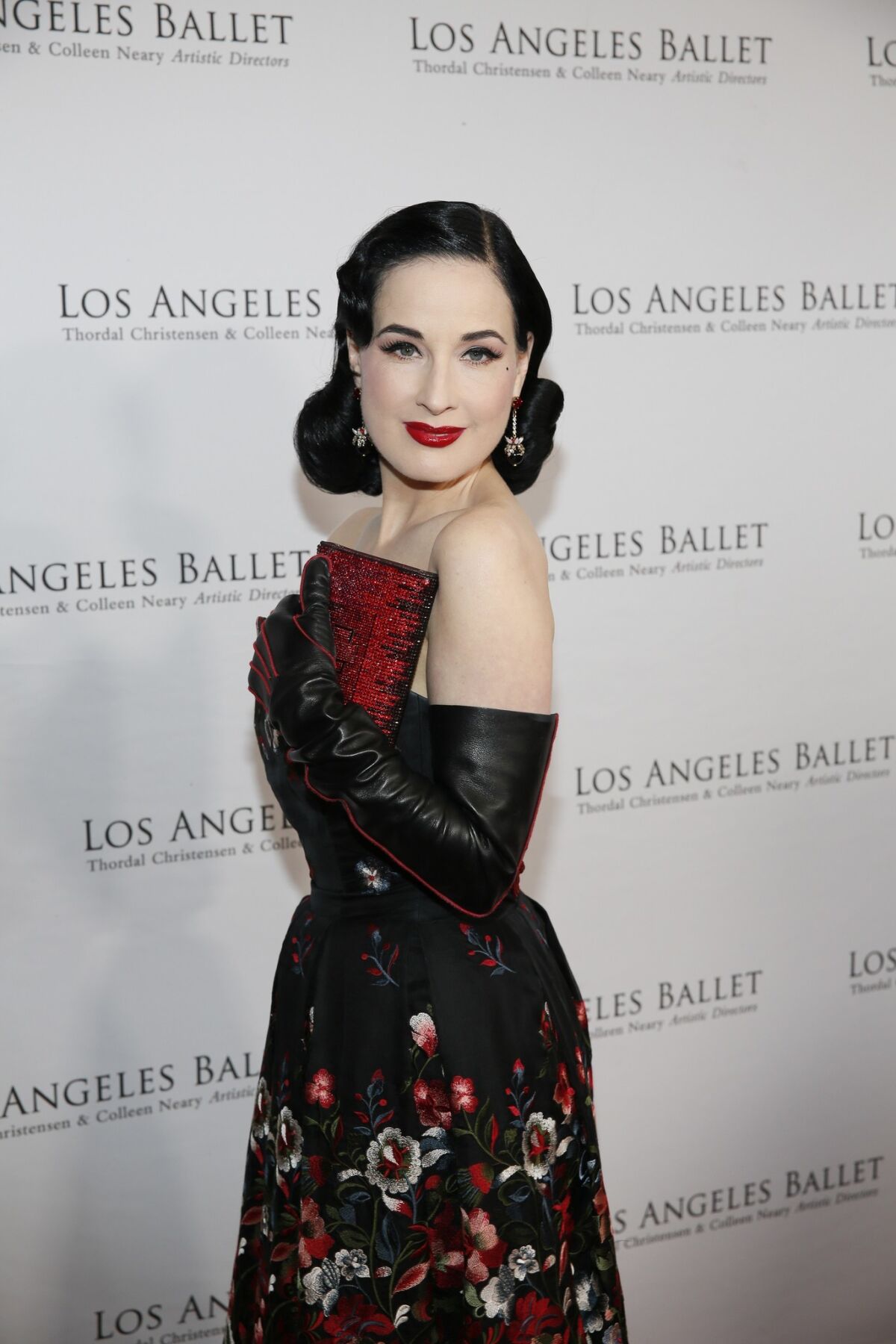 The numbers
The 270 guests paid from $500 each with tables ranging to $100,000. Combined with additional contributions, proceeds came to nearly $1 million to support the Los Angeles Ballet's performances throughout Los Angeles County and the company's educational outreach programs that serve L.A.'s children, seniors, veterans and their families.
For fashion news, follow us at @latimesimage on Twitter.
---