Tory Burch and Glamour celebrate the 'Women to Watch' at Beverly Hills luncheon
The rooftop terrace of the Tory Burch boutique on Rodeo Drive was abuzz with plenty of fangirl admiration among the group of talented actresses, showrunners and directors gathered for the Glamour magazine x Tory Burch "Women to Watch" luncheon.
Case in point: Glamour Editor in Chief Cindi Leive, who hosted the Friday event with co-hosts Alison Brie, Priyanka Chopra, Natalia Dyer, America Ferrera, Shonda Rhimes and Samira Wiley, declared her fangirl status for "Master of None" actress and writer Lena Waithe, who won an Emmy on Sunday for writing for a comedy series.
"I'm just a huge fan of most of these shows," said Leive, who announced last week that she'd exit her role at the Condé Nast title. "I also can't stop quoting 'The Handmaid's Tale' much to the chagrin of my husband."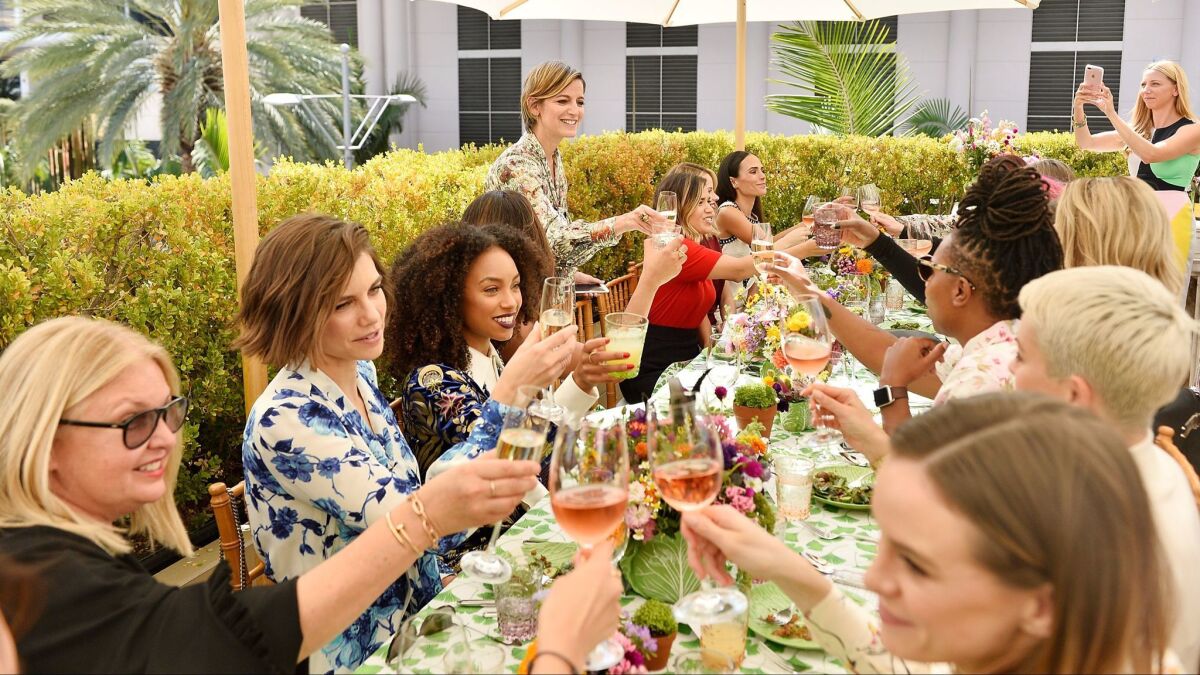 The Emmy Award-winning Hulu series starring Elisabeth Moss, who won the Emmy on Sunday for lead actress in a drama, was the topic among several actresses as they talked about this moment of peak TV, notable for the number of women starring in and creating television shows.
"Elisabeth Moss is brilliant," said "Dear White People" actress Logan Browning. "You really believe she's been thrown into this new world and going to survive this. To have these shows led by women is interesting because it shows you how things could be, how things already sort of are and how they can be overcome."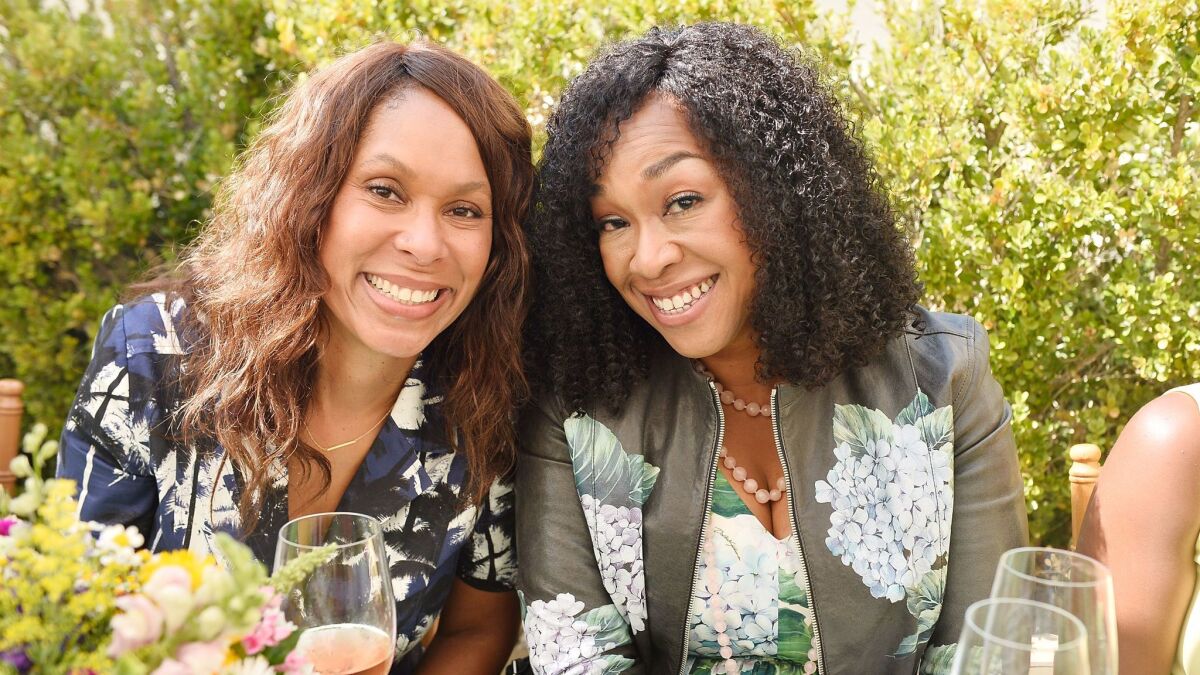 Browning stopped short while praising "The Handmaid's Tale" to hug and congratulate Waithe, proudly boasting the fact that the Emmy-winning writer-actress was the first black female comedy writer to be nominated for the award.
"I'm so honored," Waithe said. "I didn't plan on writing on 'Master of None,' but Aziz [Ansari] wanted me to write it. Netflix gave us the space to do our thing, and it was great. The nomination is just the icing on a moist red velvet cake."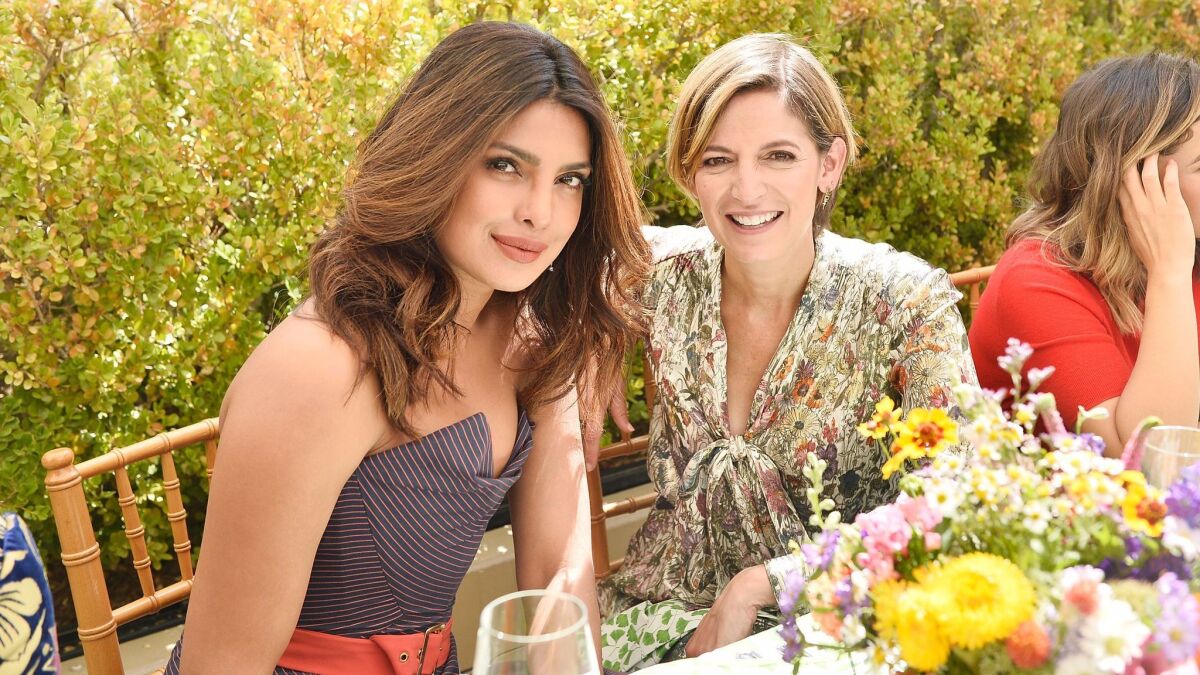 For fashion news, follow us at @latimesimage on Twitter.
ALSO
2017 Emmy Awards red carpet: A sea of silver, a splash of the mermaid-tail hem and a 'Stranger Things' home run
Nicole Kidman on aging in Hollywood and the success of 'Big Little Lies'
NYFW: Top spring 2018 trends include bra tops, Americana and sunny yellow
---