Q&A: Skin care expert Hillary Peterson, founder of True Botanicals, urges women: Know what's in your face oil
Hillary Peterson's interest in product safety skyrocketed after she was diagnosed with thyroid cancer. After years of studying wellness, sustainability and ingredients used in beauty products, the mother of three and former marketing executive launched her natural skin-care line — True Botanicals — in 2015 with a clear mandate: no toxic ingredients.
Since its start, True Botanicals has attracted investors and fans, including actress-model-activist Olivia Wilde, who signed on as "chief brand activist" earlier this year.
Peterson, whose company is based in Mill Valley, Calif., traveled to Los Angeles earlier this year to talk about new additions to the direct-sell luxury line. Here's an excerpt from our conversation.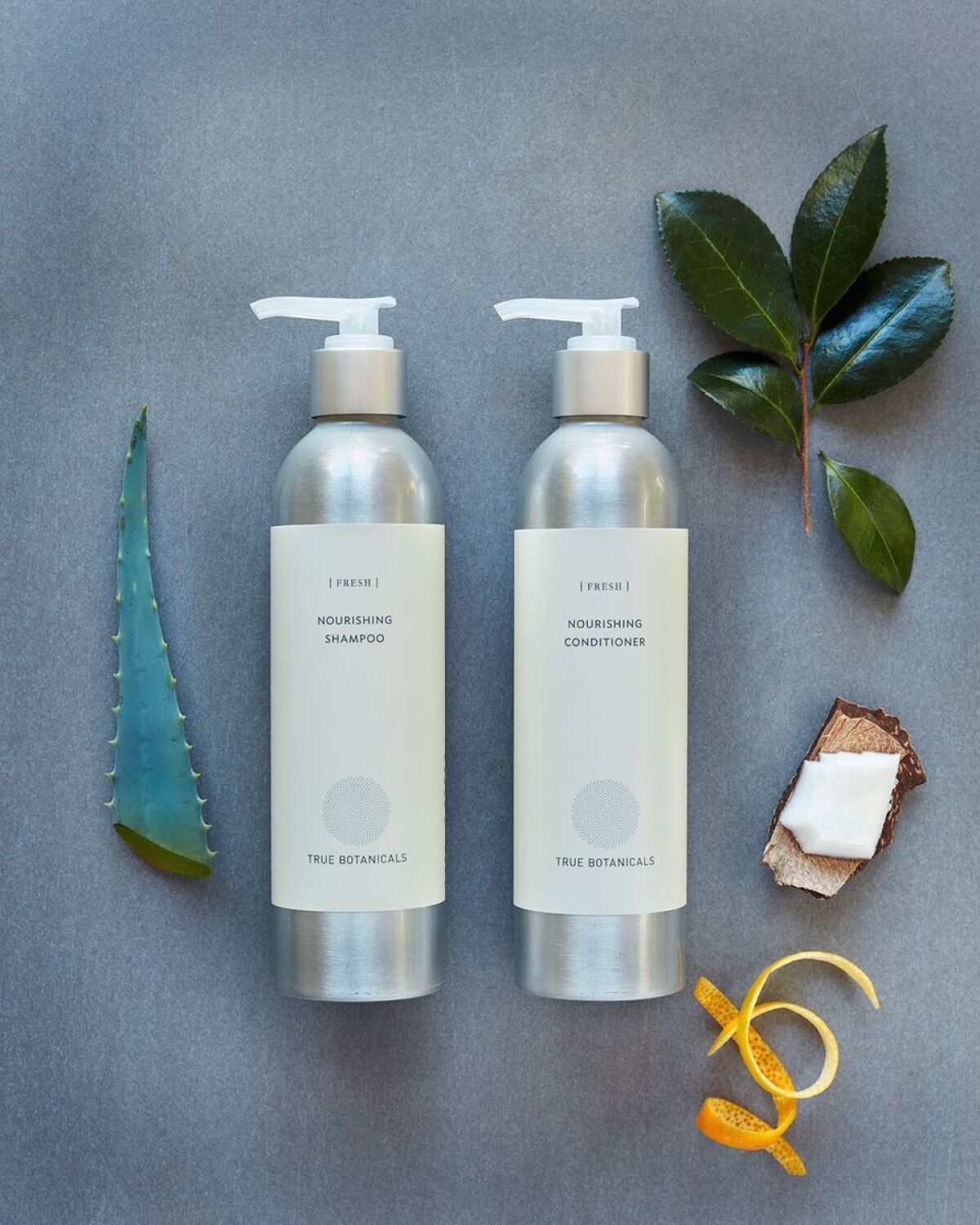 Can you talk about the origins of True Botanicals?
After treatment [for cancer], I stood back and asked, "What can I do to promote wellness in my life?" One of the things that surprised me throughout this exploration was looking at my personal care products and discovering some of the ingredients I didn't know were in there. I came to realize there was a huge opportunity to improve this industry.
Ingredients are the most important part of the story. We developed an entire line for adult acne, for example, and there are no toxins. No benzoyl peroxide. Nothing that could interfere with wellness. We have the freedom to spend more on ingredients because we are a digital brand.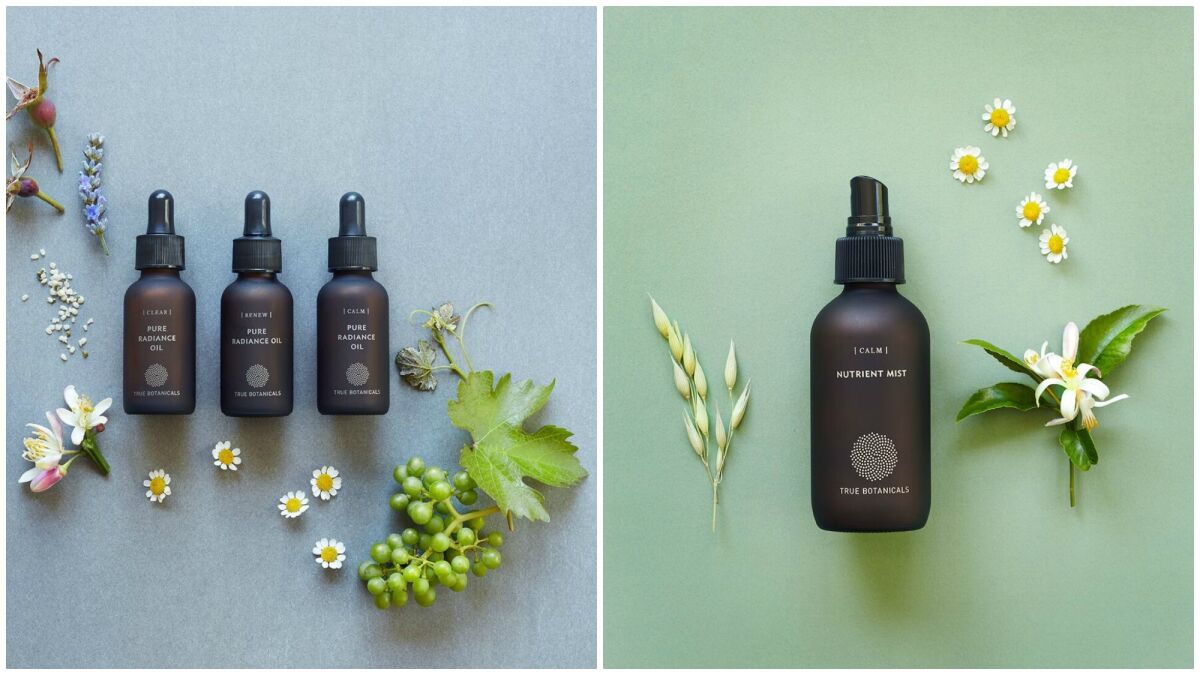 Nourishing your body with the right ingredients can have a profound impact.

— Hillary Peterson, founder of True Botanicals skin care
What about the sourcing of ingredients?
[Chef] Alice Waters [founder and owner of Berkeley-based restaurant Chez Panisse] said if you want to know what's in your food, get to know your farmer. The same is true for sourcing [of personal-care products].
We buy organic whenever possible. We absolutely believe in using safe synthetics and we try to be very thorough in our sourcing. [True Botanicals products are certified by Made Safe, a nonprofit that analyzes personal-care and household products.]
Most skin conditions are connected to oxidated stress and inflammation. … Nourishing your body with the right ingredients can have a profound impact.
The ingredient lists of many of your products, the Hydrating Cleanser, Pure Radiance Oil and Nutrient Mist, among them, include tea — green and white tea leaf extract or green tea seed oil or kombucha. Why is tea a crucial ingredient?
We use a tea base in most of our products. The antioxidant power of green tea, for example, helps to prevent free radical damage ... and inflammation.
Kombucha is one of those examples of how we are adding back fermented ingredients that are found in nature. It's giving you the antioxidant support and some of those probiotics that are helpful for balancing and nourishing skin.
What about the black willow bark extract?
It provides a natural source of salicylic acid, which is very effective at stimulating cell turnover rates. We use it in products for blemish-prone skin, and it tends to be less irritating than straight salicylic acid.
Your product line includes cleansers, face oils, serums, mists, sunscreens and hair products. What are your bestsellers?
All of our face oils. One of the biggest things we focus on with customers at the onset is switching from a cream or lotion to an oil. It has an amazing effect on the skin. [Creams and lotions, according to a True Botanicals blog post, "are mostly waxes and water, with a few oils thrown in."]
Can you talk about your newest collection of products?
The Basics collection is for the younger consumer where early prevention can be incredibly valuable.
We created that line with pregnancy in mind. So it doesn't include any ingredients that are [contraindicated] for pregnancy. Women should not be using products made with synthetic fragrance when they are pregnant, and millennials are expecting to use non-toxic products.
How do you assess your competition?
Some people would think I'd [talk about] the other natural skin care that's out there, but in the end, it's the leading products that target the consumer. We are targeting women who are looking at results and who will take another look at what that means. It is the proactive consumer, the Crème de la Mer consumer. Our target is all women.
For fashion news, follow us at @latimesimage on Twitter.
ALSO
Gwyneth Paltrow, Jessica Alba, Zoe Saldana turn out for star-studded Baby2Baby Gala
Best Made Co. brings its $348 axes — and an indoor archery range — to La Brea 'guys gulch'
Fall 2017 Wear LACMA collection features art-inspired wares from RTH, Gabriela Artigas & Co.